Commonwealth champion, Nick Matthew, will be returning to the Commonwealth Games stage for the last time as he headlines Team England's squash team for the Gold Coast 2018 Commonwealth Games.
With less than seven weeks to go until the Commonwealth Games begin on 4 April, Team England have selected nine squash players who will compete for 'Team and Country' in Australia.
At the last Commonwealth Games in Glasgow 2014, Team England topped the medal table in squash with a total of nine medals with two gold, five silver and three bronze.
At the 2018 Games, they will again be headlined by squash star, Nick Matthew, who will be appearing at his fourth Commonwealth Games on the Gold Coast. He has won the two most prestigious tournaments in the professional game, the British Open and the World Open, three times each.
He will be returning to the Commonwealth stage after winning a gold and a silver at Glasgow 2014 and two gold medals at Delhi 2010.
He said:"I'm delighted to be selected to compete at the 2018 Commonwealth Games. This will be my fourth Commonwealth Games and the three Gold medals that I won in Delhi and Glasgow are amongst the highlights of my career.
"For a while, I didn't think I'd make it to my fourth Games so it's fantastic to be feeling in really great shape and ready to head to the Gold Coast. When I announced that this year would be my final playing season, I said that winning a fourth gold medal would be at the top of my list of goals, so I'll be doing everything I can to get that gold for Team England."
Team England have won at least one gold medal in squash at every Commonwealth Games where the sport has been on the programme and six of the selected athletes have previous Commonwealth Games experience. The squad selected have 17 Commonwealth medals between them and a combined total of 737 England caps.
Glasgow 2014 double silver medallist and Delhi silver medallist, Laura Massaro, will be competing at her third Commonwealth Games.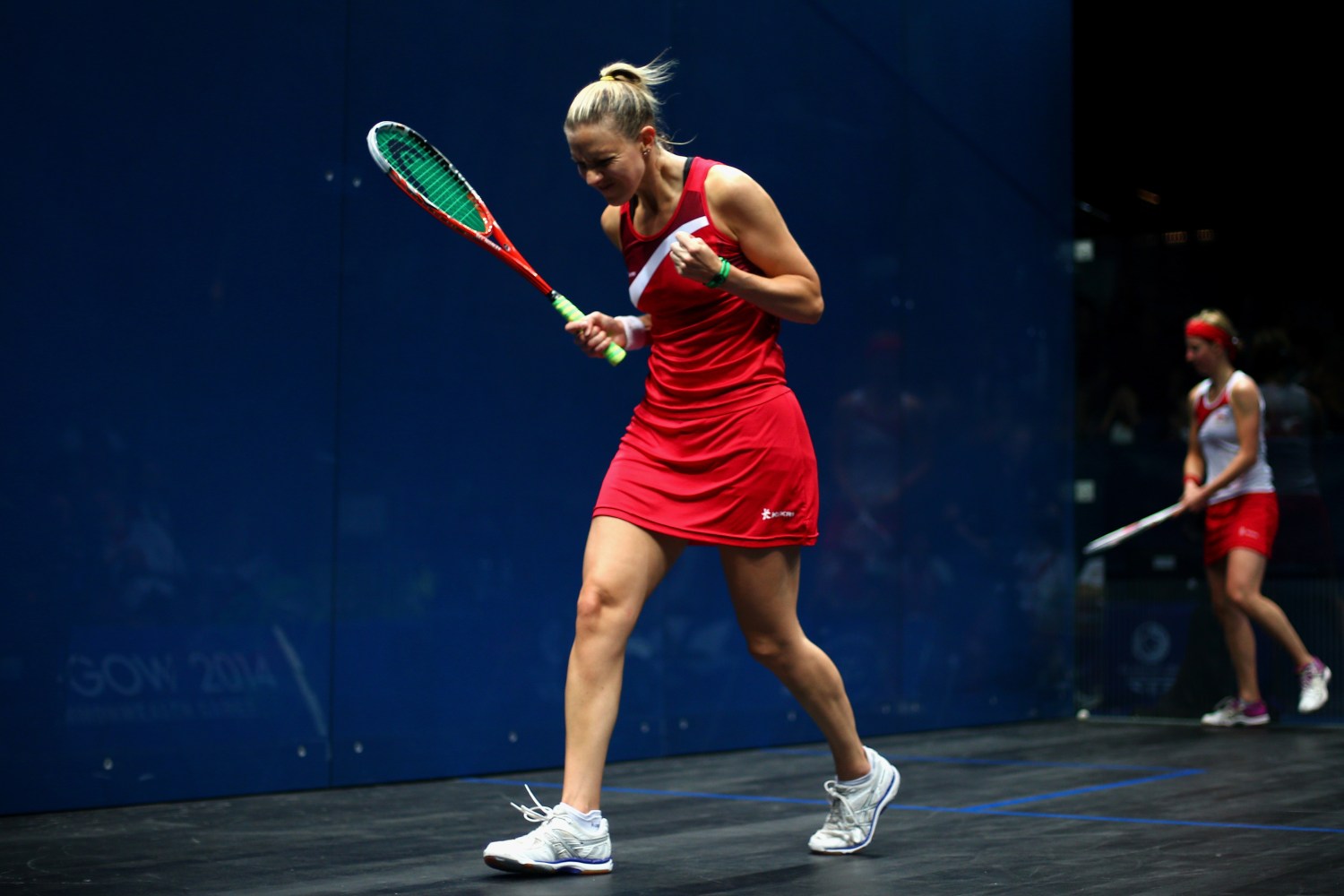 Laura said:"It's such an honour to be selected to represent Team England at the 2018 Commonwealth Games and I'm really excited about heading to the Gold Coast.

"The Commonwealth Games for squash players is our biggest event and it's always great to meet fellow sportspeople and enjoy being a part of Team England. I'm hoping to turn my 2014 silver into 2018 gold."
James Willstrop will be competing in the men's doubles with Declan James. He already has three Commonwealth silver medals and a bronze to his name but wants to add to the collection in Australia.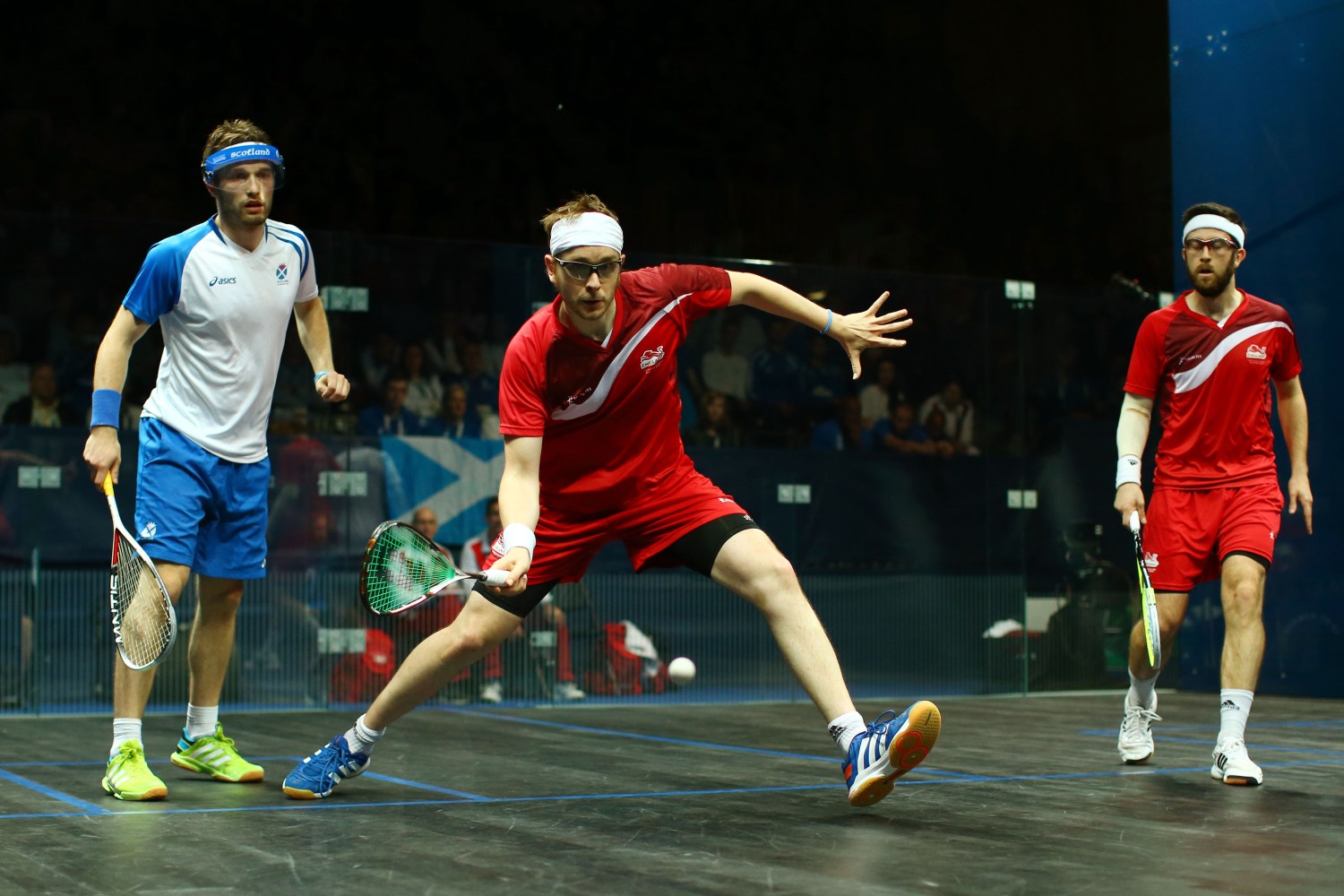 James said:"The Commonwealth Games is an incredible experience and different to any tournament that we play on the professional tour. I have played in a few Commonwealth Games now and they are wonderful occasions. I have won Commonwealth medals before and I would love to win them again. I feel very happy and proud to be part of it."

Team England will send a team of around 600 athletes and staff in what will be England's largest ever team to represent the nation in an overseas sporting event. The team will compete in 18 sports, including 38 para medal events.
Sarah Winckless, Chef de Mission for Commonwealth Games England, said:
"I'm delighted to welcome the nine squash players to Team England and congratulate them all on their selection. I can't wait to see them in action and work towards sending the best prepared team to Australia.
"I'm proud that we will get to see Nick Matthew compete at his last Games – he has given a great service to Team England, becoming champion in both Delhi 2010 and Glasgow 2014, where he was our official flagbearer. I'm sure he will be an inspirational team mate at the Games."
Team England's squash team leader, David Campion, said:
"We have announced a strong squad that we believe can medal in every event. We have a huge amount of collective experience at the Commonwealth Games with this group of players, many of which are multiple medallists across three different games - Nick in particular who already has three gold medals to his name.
"Sarah-Jane Perry, Declan James and Adrian Waller are all extremely excited to be making their Commonwealth Games debuts and will have the added benefit of being able to draw on this vastly experienced team. We are very much looking forward to representing our country in the Gold Coast."
The team in full is as follows: