Less than two months after winning Commonwealth Games gold, Gina Kennedy was suddenly hospitalised.
The 26-year-old became the first Englishwoman to win a Commonwealth Games squash singles title at Birmingham 2022, beating Canada's Hollie Naughton for the gold.
But riding the highs of competition and catapulting herself straight into the upcoming season, Kennedy saw a series of unfortunate events push her off the squash court and straight into a hospital bed.
"Birmingham really was a fairytale for me," she said. "The Commonwealth Games are the peak of squash and it's the best thing when you can stand on that podium and hear the national anthem.
"I wasn't the top seed coming in and so to have brought out that performance and to have won gold, it was incredible.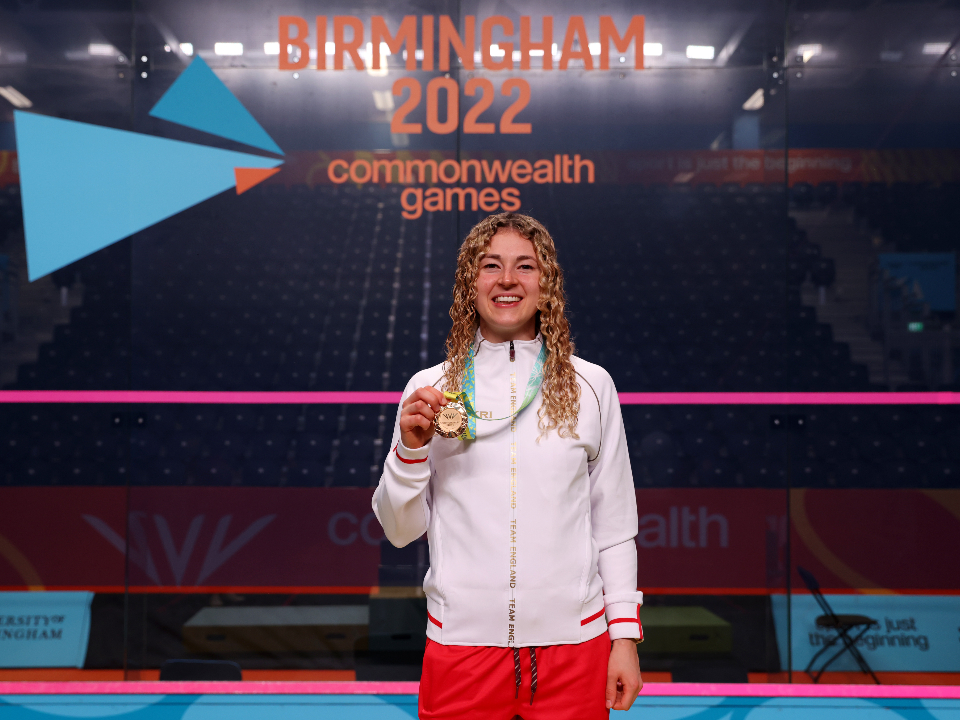 "I was living on such a high and the season started immediately after the Games. I was playing again, doing lots of media, seeing friends and going to celebrations.
"Then at the first tournament of the season I slipped and tore my hamstring.
"Adding to that, I have an inflammatory bowel disease called ulcerative colitis, and I had a really awful flare up after that competition.
"So, I was bedbound for a month, was hospitalised and unable to compete for the rest of the year as I couldn't get it under control."
Kennedy was diagnosed with ulcerative colitis when she was studying at Harvard University and is just one of several Team England athletes to have spoken out about her struggles with the illness, including swimmer Siobhan Marie O'Connor and rowing legend Sir Steve Redgrave.
But, despite managing all of the aspects that come with being unwell, the squash player was determined to progress and rise further up the world rankings in 2023.
She said: "The new year came around and my stomach still wasn't great, and I wasn't well.
"I couldn't really leave the house, but I managed to push through and do well in the tournaments and I got my ranking back to the top 10.
"I took a break off squash over this summer, and I seemed to have settled but recently it's started back up again.
"It sounds like there's been a lot of lows but my ranking is now at an all-time high of number six so there are still come good things in there."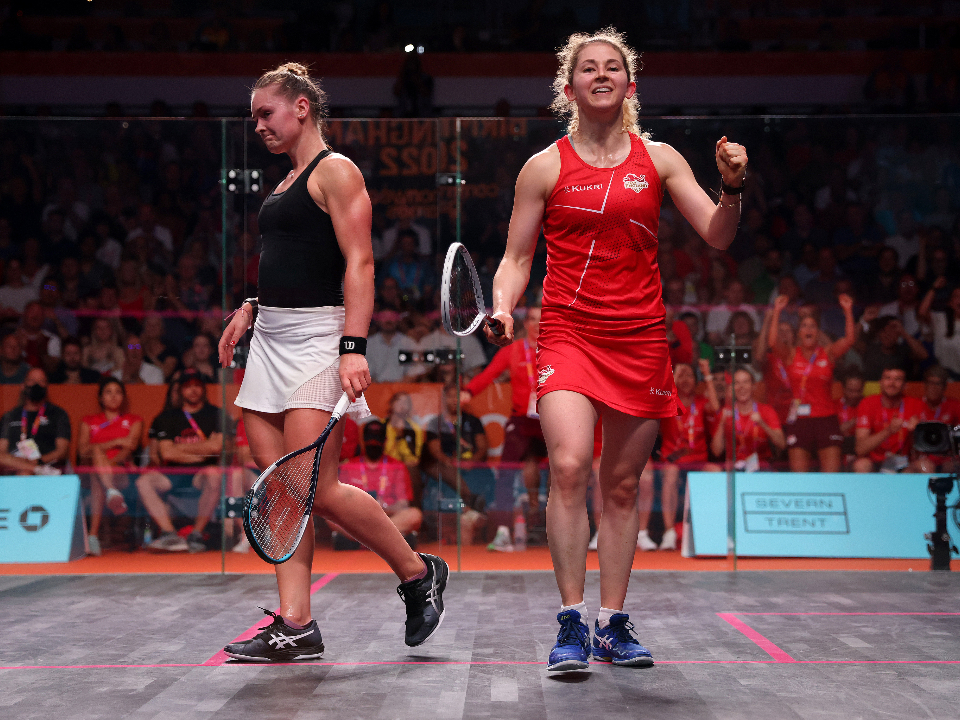 In the midst of all her pain and illness, Kennedy defied all odds and shot back up the world rankings after some strong performances on the PSA World Tour, including the moment she reached the semi-finals of Paris Squash 2023.
"It was the furthest I've ever got at a platinum event," she said.
"I lost to the world number one and eventual winner in the semi-finals but reaching that milestone was really big for me.
"This year I want to break the top five in the world and to do that I'm going to have to be reaching the semi-finals consistently which is a hard task.
"I also reached the quarters of the World Championships in Chicago this year which was incredible."
Kennedy decided to pursue a professional career in squash during her time studying psychology with a minor in economics at Harvard.
But her first taste at sporting success was actually on the athletics track alongside fellow Team England athlete Dina Asher-Smith.
Kennedy has since admitted that her burgeoning athletics career is not one she looks back on with joy, but believes it was the beginning of her journey to becoming a history-making Commonwealth Games medallist.
"I was a successful competitive runner at Blackheath and Bromley Harriers when I was growing up and used to train alongside Dina Asher-Smith," she said.
"Everyone thought that was going to be the trajectory of my life but the pressure I felt as a 10-year-old girl, constantly winning and been pushed to win and it's what made me give it up.
"I used to get so anxious about losing and at that age it isn't healthy to be in that position. I couldn't cope with it, and I couldn't even go on a run without getting anxious until a few years ago because of it.
"At the time, I was already playing squash for fun but stepping away from the track really allowed me to pick up the racket and enjoy that fully.
"However, it was being on that Harvard team which really pushed me towards doing squash as a professional career and brought me to where I am today."