Team England has selected 11 table tennis players to compete for Team and Country at the Gold Coast 2018 Commonwealth Games in April.
With less than two months to go until the Games in Australia, eight able bodied and three para players will make up Team England's table tennis squad who will compete at Oxenford Studios.
At the last Commonwealth Games in Glasgow 2014, Team England were second on the table tennis medal table behind Singapore with a total of five medals including one gold, two silver and two bronze.
Reigning Commonwealth champion, Paul Drinkhall, will be returning to the Commonwealth Games stage after winning a spectacular gold medal at Glasgow 2014 with his wife Joanna. He will be appearing at his fourth Commonwealth Games and will be looking to add to the medal collection in Australia.
Paul said:"The Commonwealth Games is a huge event. It's something I've grown up wanting to win and obviously I managed to do that in the mixed doubles last time. We want to win the team gold. That's the first event and the first priority. For us, we've got the experience even though we're a young team, and we're up there with the favourites.
"In the singles it's very similar, I'm looking to get to the medal matches. When you get into that position, anyone can win. It's just about giving yourself the best chance to have a go at it. I think there's a lot of players who can win it and no out-and-out favourite. It will be an interesting tournament."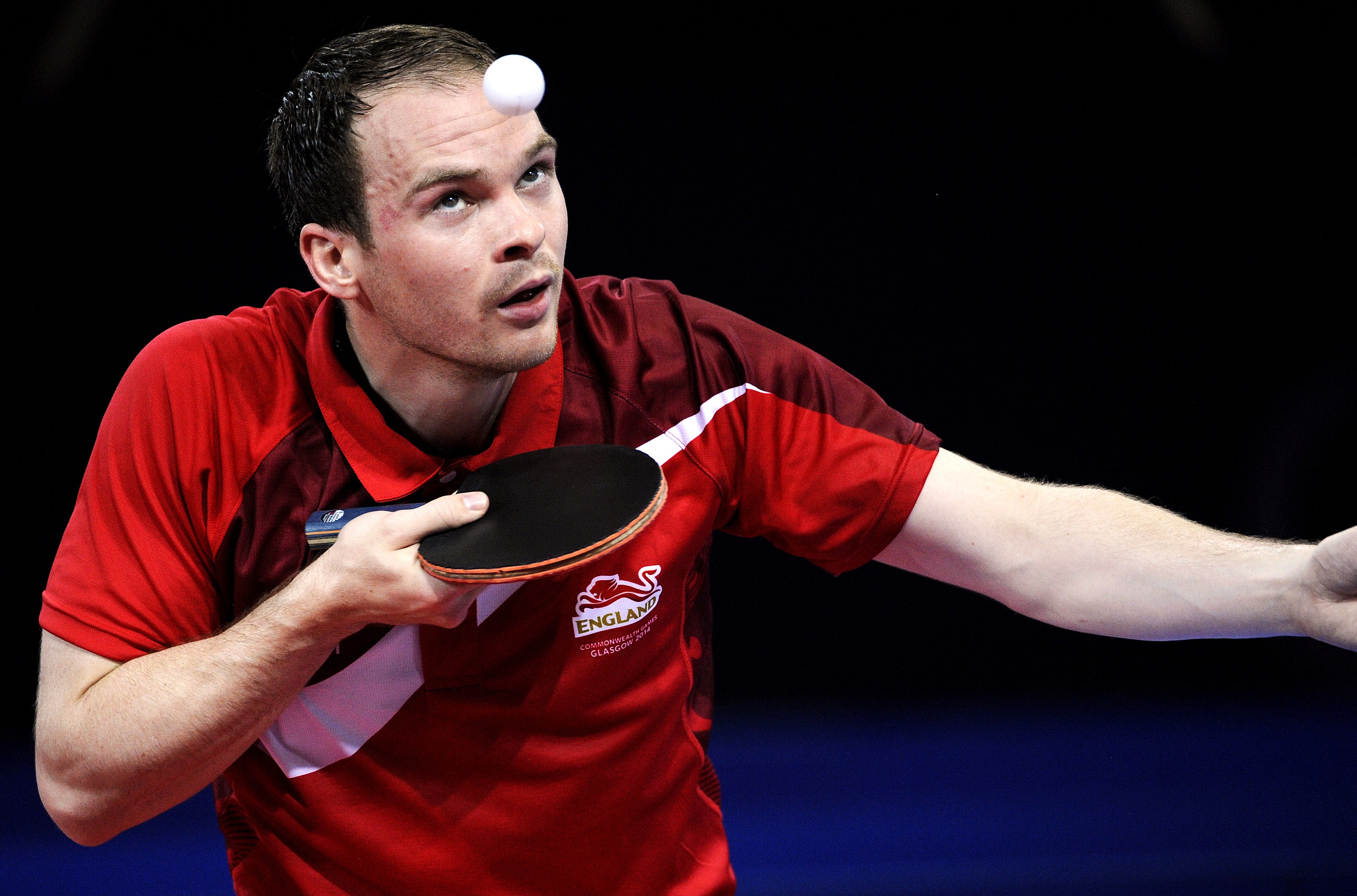 Kelly Sibley is also no stranger to the Commonwealth Games, having already competed at three previous Games.
She said:"To be selected for any major Games is always exciting and I'm always really proud to represent England. My first Commonwealths were in Australia in 2006 and to compete there again at my fourth Games is really exciting.
"I remember finishing fourth in Delhi in 2010 and I lost the deciding match against Malaysia. It was one of the worst feelings I've ever had but I used it to spur myself on and in Glasgow me and Danny [Daniel Reed] played fantastically to win that bronze. I've got good memories from Glasgow and it's still very fresh in the mind even though it was four years ago."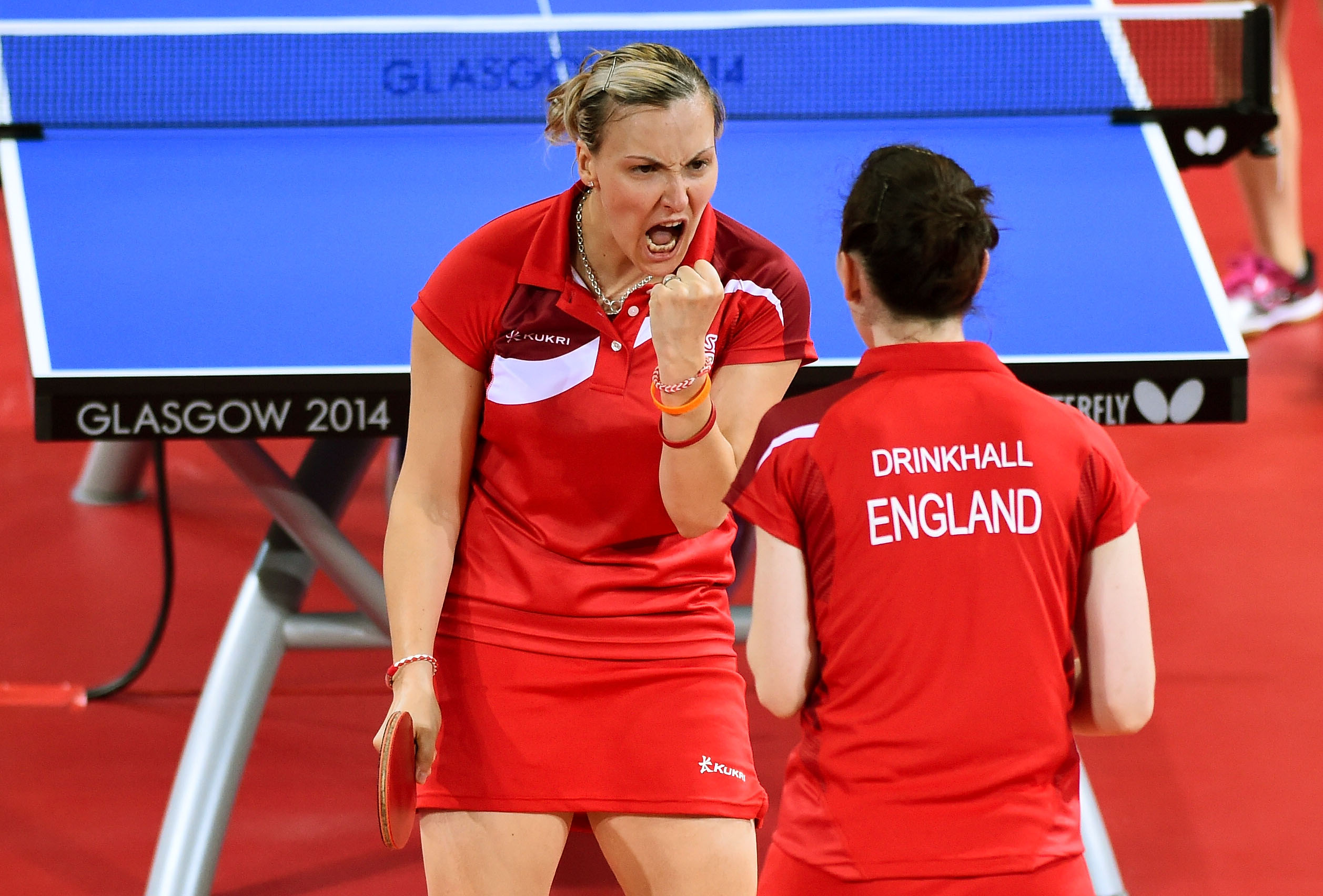 The team will be challenging for nine medals across both table tennis and para-table tennis on the Gold Coast with competition running from 5 April to 15 April.
Para table tennis player, Kim Daybell, will be making his Commonwealth Games debut on the Gold Coast. The double-Paralympian said:
"I'm really excited. It's the first time para has had a standing event. To be part of the first one is going to be very exciting and to go to Australia will be a good trip. It will be nice to stand side by side with the able-bodied players and get the same coverage and the same recognition.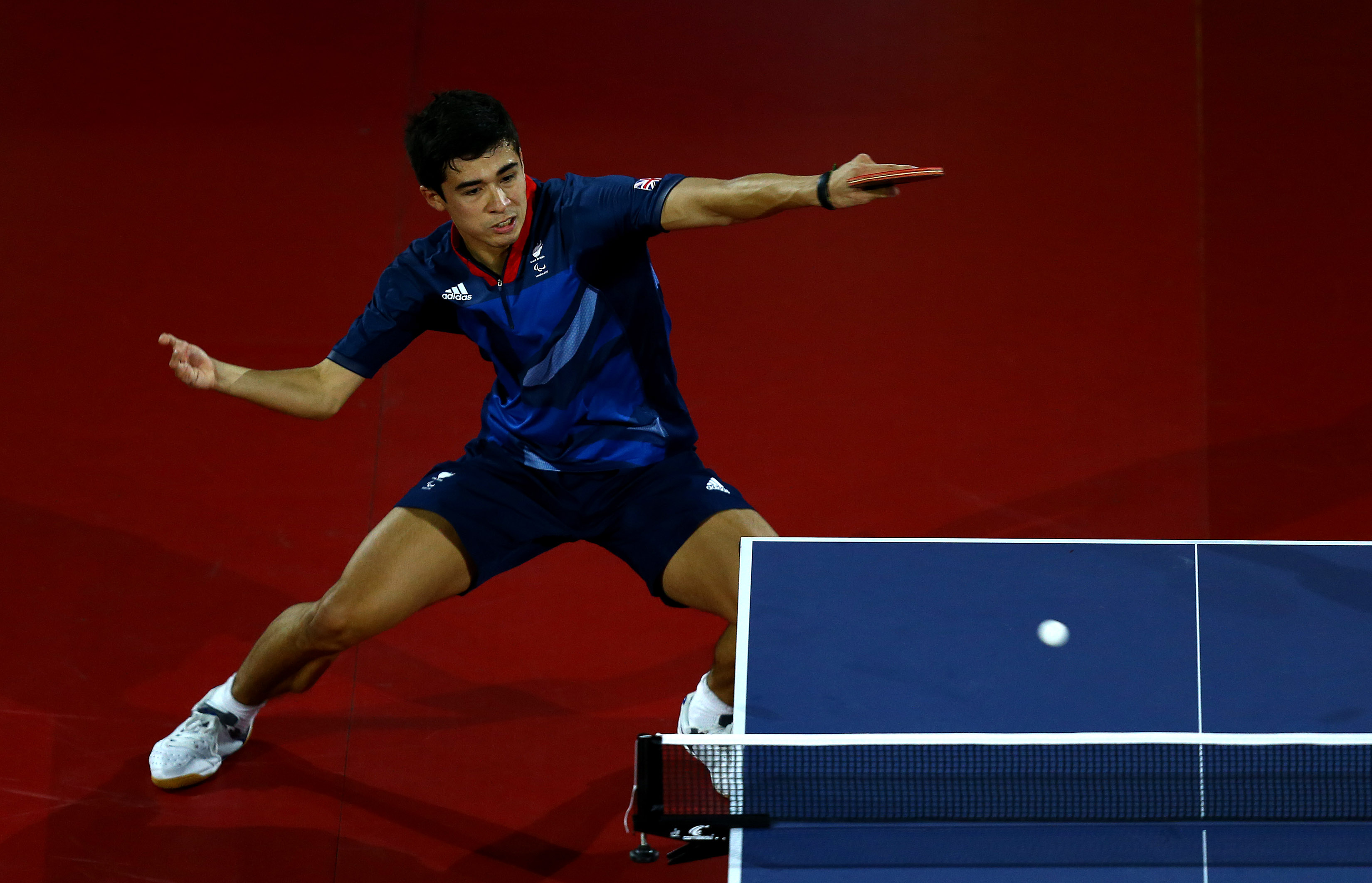 We are representing England rather than GB and it will be interesting to see if it has a different feel to it. We could play against our colleagues from Scotland or Wales, who we've never had to play against before. I'm really looking forward to it."
Team England have won 15 Commonwealth Games table tennis medals and five of the selected athletes have previous Commonwealth Games experience. The squad selected have 12 Commonwealth medals between them.
At Glasgow 2014, Tin-Tin Ho was the youngest player in Team England's table tennis squad at just 15 years old. Despite her age, she performed well in the mixed doubles and won a silver medal with Liam Pitchford.
Tin-Tin Ho said:"I'm really excited, especially as it's in Australia. It's my second Commonwealth Games and the last one was a really good experience, it was my first big multi-sports event, so I know what it's like this time.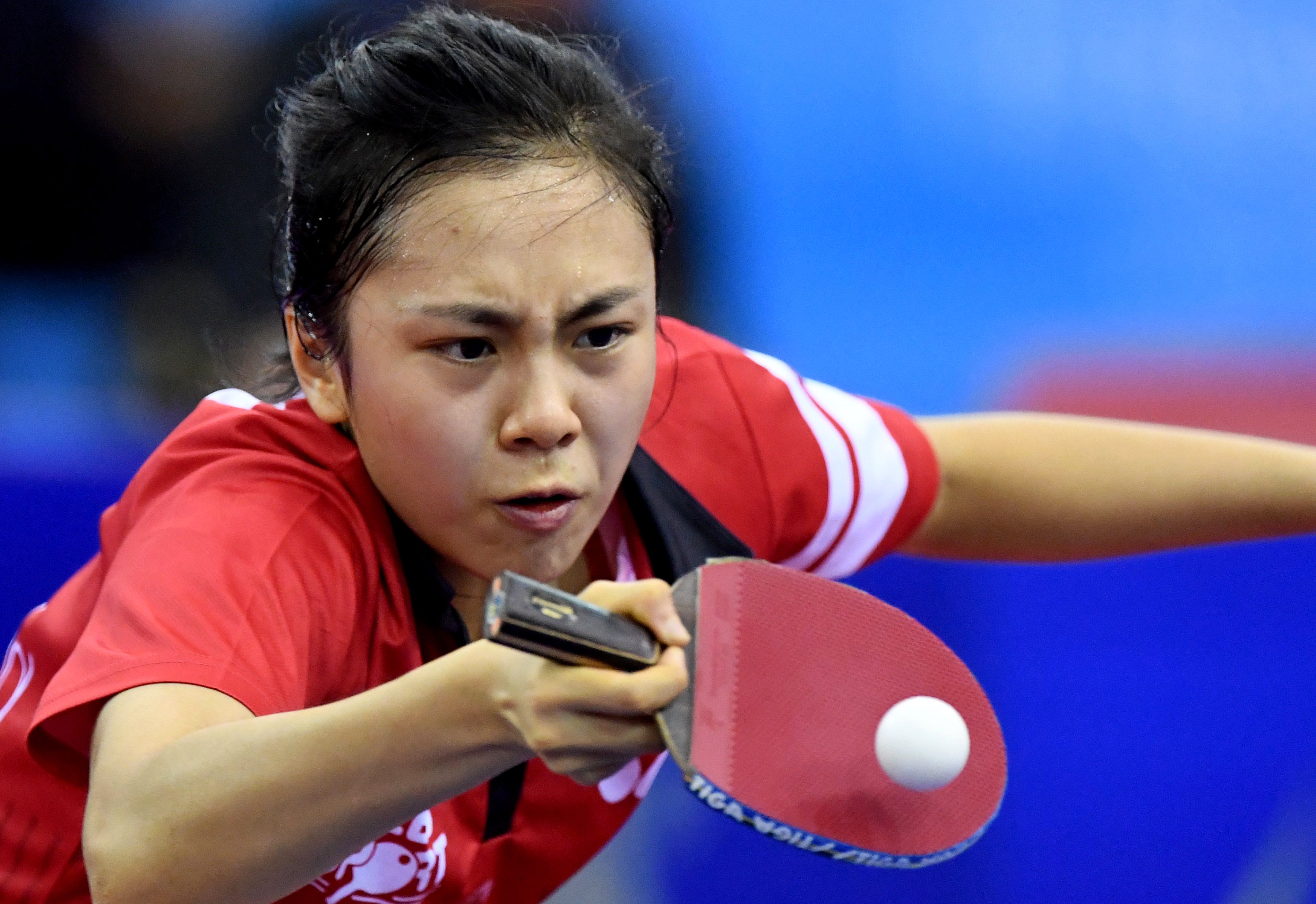 "I remember Glasgow really well. I was the youngest player and felt I had no pressure and went out and enjoyed it. My goal is to get an individual medal but I know that will be really tough. It's something I can work towards and see what happens."
Delhi 2010 and Glasgow 2014 medallist, Liam Pitchford will be competing at his third Commonwealth Games. He said:"We're all really good friends off the table and we're always there working for each other and will bring that to the table in Australia.
"In the doubles, there's definitely chances for both pairs to take medals. Me and Paul have proved we can beat a lot of top doubles players on our day. Last time we came fourth, which is probably the worst place to finish but it's good that we have a lot of experience. It bodes well for us and our medal chances and hopefully we can turn our chances into medals."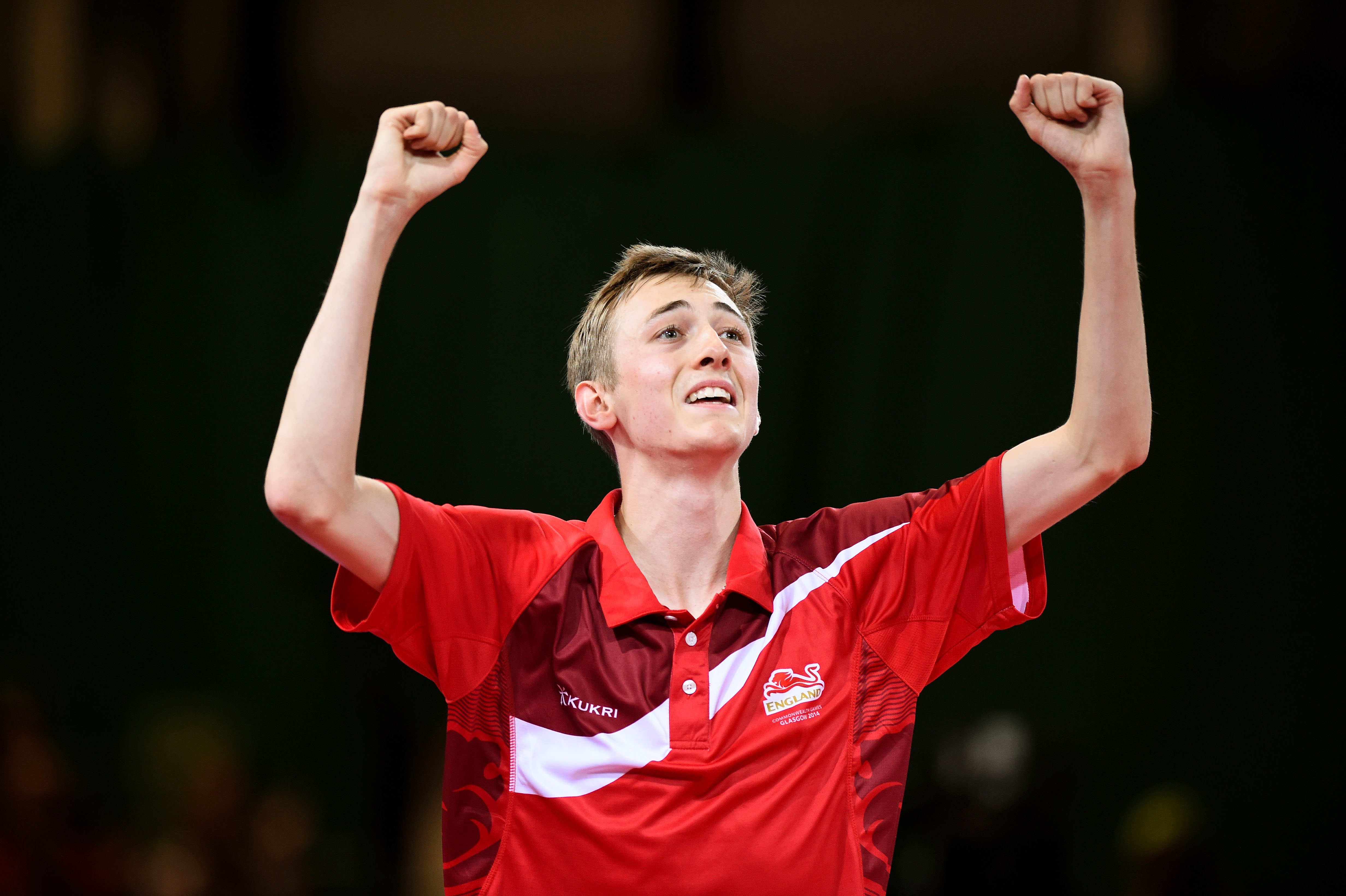 Team England will send a team of around 600 athletes and staff in what will be England's largest ever team to represent the nation in an overseas sporting event. The team will compete in 18 sports, including 38 para medal events.
Sarah Winckless, Chef de Mission for Commonwealth Games England, said:
"I am very much looking forward welcoming the integrated table tennis athletes to Team England. Paul and Liam were our first selected athletes to the Team, having achieved their qualifying standard a year ago, they are joined by extremely talented teammates with good experience. I am very proud to be working with this group and look forward to supporting them at the Games."
Team England's table tennis team leader, Simon Mills, said:
"I'm delighted to announce a squad which has an exciting blend of youth and experience. We travel with confidence that the squad will compete strongly for medals. The selection process was very competitive, which bodes well for the future, including a home Games in Birmingham in 2022."
The team in full is as follows: