Liam Pitchford and Paul Drinkhall came out on the wrong side of epic table tennis tussles on the final day of the Commonwealth Games but both English players are keeping their heads held high.
In the gold medal match, Pitchford took on the vastly experienced Sharath Kamal, who ascended to the top of the podium once more – 16 years after his first Commonwealth triumph.
He was made to work by Pitchford, with the 29-year-old producing some stunning returns and smashes, particularly in a first game won 13-11 by the Englishman.
However, Achanta used all his experience to bounce back in devastating fashion, winning the next four games consecutively to win the gold.
Pitchford said: "It was a difficult match. He played unbelievably well and credit to him.
"For the first set and a half I didn't really know where to play against him, he knew where I was playing every ball. I probably got caught up in trying to hit the ball past him and he was just waiting.
"I don't think I played particularly badly but I didn't know where to play the ball against him. I need to go back and do my homework for next time.

"If you told me even a week ago that I'd get a silver medal in the singles, I would have bitten your hand off."
In the bronze medal match, Drinkhall came within a whisker to securing an incredible comeback victory against India's Sathiyan Gnanasekaran.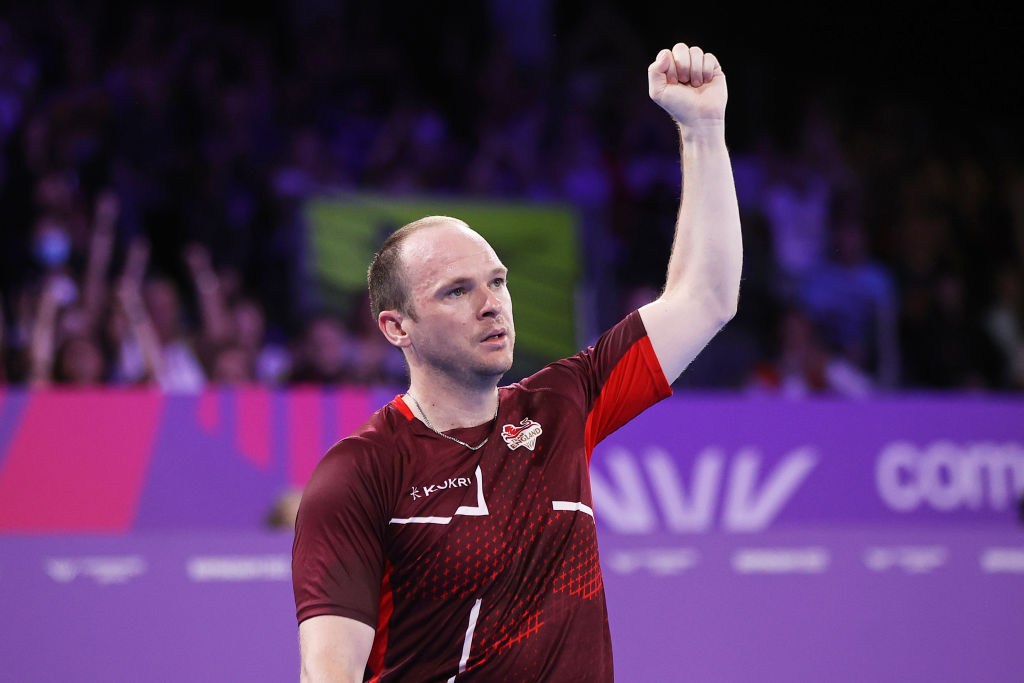 The Englishman trailed 3-0 but, spurred on by another fantastic atmosphere at the NEC, produced a stirring fightback to tie the game 3-3.
He fought back again in the decider, levelling it up after falling 7-1 down, and at one stage was just two points away from winning bronze.
Gnanasekaran held his nerve to take the spoils but Drinkhall received a rousing reception from the home crowd following his efforts.
Drinkhall said: "I gave everything I had, found something a little bit too late but even in the last set I gave myself a chance.
"When you go 3-0 down, even when you get to even terms, it's still very hard to not put a foot wrong.
"I just tried to enjoy the experience a bit more. For the first two, three sets I was overthinking.
"When I experience the crowd and the atmosphere, I could relax a little. It's been really good support all the time.
"We like an underdog in England, at 3-0 that's what I was and almost pulled it off."