History repeated itself as Liam Pitchford and Paul Drinkhall dug deep to defend their doubles table tennis title.
On the Gold Coast, the duo defeated Indian opposition 3-2 in a scintillating climax to a dream competition that saw the Englishmen atop the podium with 150 competitors beneath them.
At two sets apiece at the NEC it looked as if Sathiyan Gnanasekaran would exact revenge for that defeat, this time joined by Sharath Kamal Achanta.
But Pitchford and Drinkhall rattled off eight straight points to win the match, and in doing so became England's first men's doubles pair to retain their crown.
And for Pitchford, who has the chance to claim the singles gold against familiar foe Achanta tomorrow, there is no doubt over which medal will take pride of place on his mantlepiece.
"For me that's ten times better than my Gold Coast gold medal," he said. "Gold Coast was special because it was my first one, but this beats anything else.
"Doing it in front of a home crowd, in front of family with Paul just standing on that top step was something I'll never forget.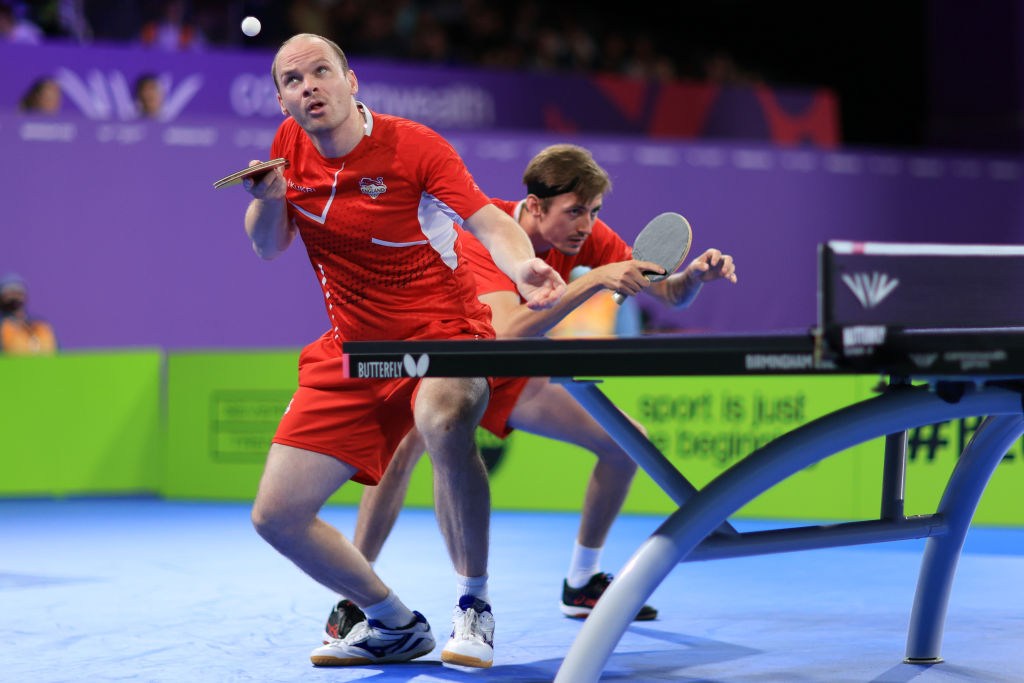 "To do it again it's not easy. It's never easy to win a gold medal and that's credit to me and Paul. We don't play together that much but when we do, we know each other's games well, we play well, we gel well and we've always got each other's backs.
"You saw that today, from 4-3 down [in the final set] we played eight world class points. Probably the best doubles we've played ever, and to it at that time when we really needed it."
Gnanasekaran will be sick of the sight of Pitchford after the Chesterfield-born world number 20 knocked him out of the singles competition in a 4-1 victory, the 29-year-old showing guts and determination to take the last two sets 11-9, 11-9.
Pitchford let a six-point lead slip from being 9-3 up in the final set but displayed a level of serenity to get over the line with two cracking points.
He said: "I'm obviously ecstatic. I'm enjoying being out there again.
"I played two really world class points at 9-9 and for me two weeks ago that's something I'd never have done. Just that in itself makes me happy.
"I've played a lot of matches and that helps me gain confidence, and I'm gaining confidence by the day."
Pitchford's doubles partner Drinkhall will contest the singles bronze medal match tomorrow against Gnanasekaran in a bid to double his own medal tally.