Willstrop and James on the road to gold
Team England's James Willstrop and Declan James took one step closer to Commonwealth gold as they earned a win in the men's doubles quarter-final on Saturday afternoon.
The squash duo faced Australia's Cameron Pilley and Rhys Dowling on the show court at the University of Birmingham Hockey and Squash centre, earning a 2-0 win.
They will face Malaysia's Eain Yow Ng and Chee Wern Yuen in Sunday's semi-final, which will begin on the show court at 12:45pm.
Although they won 11-7 and 11-4 in the two games against the Australians, Willstrop was keen to stress that it had been an tightly-contested quarter-final.
He said: "The score is not reflective of [the match]. It's just so intense. And the quality, if you drop by one little level it could've been different.
"Leads will come and go but we've been there a million times so we know that's what doubles is like. Our focus was great out there and that's because of what we know."
James added: "It's a home Games, we're the top seeds so naturally there's expectation there. But it's the perspective that you put on it.
"You can let that be too much and be overcome by it or you can embrace it. I don't think we want to push it away because we know it's there."
And it was an excellent evening on the squash court as two doubles pairs advanced to the final and semi-final respectively.
Alison Waters and Adrian Waller impressively defeated Australia's Donna Lobban and Cameron Pilley in the mixed doubles semi-final, winning 2-0 in front of a delighted crowd on the show court.
The duo will compete for Commonwealth gold against New Zealanders Joelle King and Paul Coll on Sunday evening.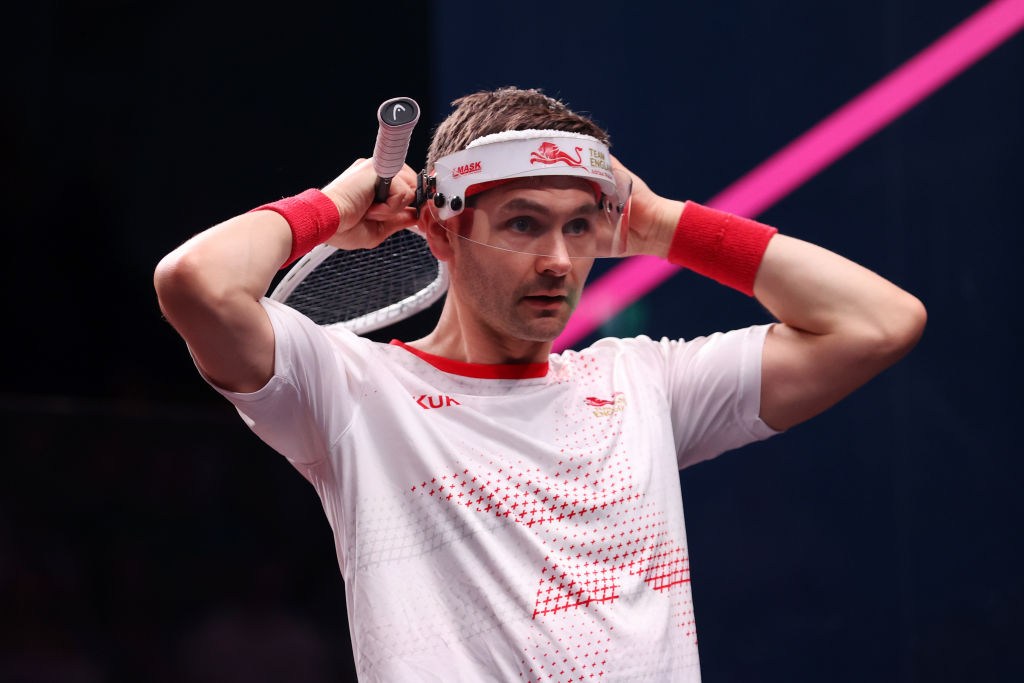 Waller's success wouldn't end there, however, as he and Darryl Selby took one step closer to a medal in the men's doubles.
The experienced partners defeated Canada's Nick Sachvie and David Baillargeon 2-1 in the quarter-final, fighting back from a game down to progress to the last four.
Selby said: "It is not that much of a physical game, it is a mental game. Experience comes into it a lot and we have got a lot of experience.
"There are such fine margins, you look at the last few points. It just came down to a little bit of experience, hitting the right shots and changing tactics for the few last moments."
The England duo will face familiar foes Gregg Lobban and Rory Stewart, from Scotland, in tomorrow's semi-final.
Bellos still have a chance to make history
Javier and Joaquin Bello will bid to become the first beach volleyball pair to win a medal for England when they take on Rwanda for the bronze at Smithfield.
They looked to be on their way to the gold medal match, winning the first set 21-15 in their semi-final against Canada.
But the experienced Canadian duo of Sam Schachter and Daniel Dearing hit back in the second set and clinched the decider 15-7.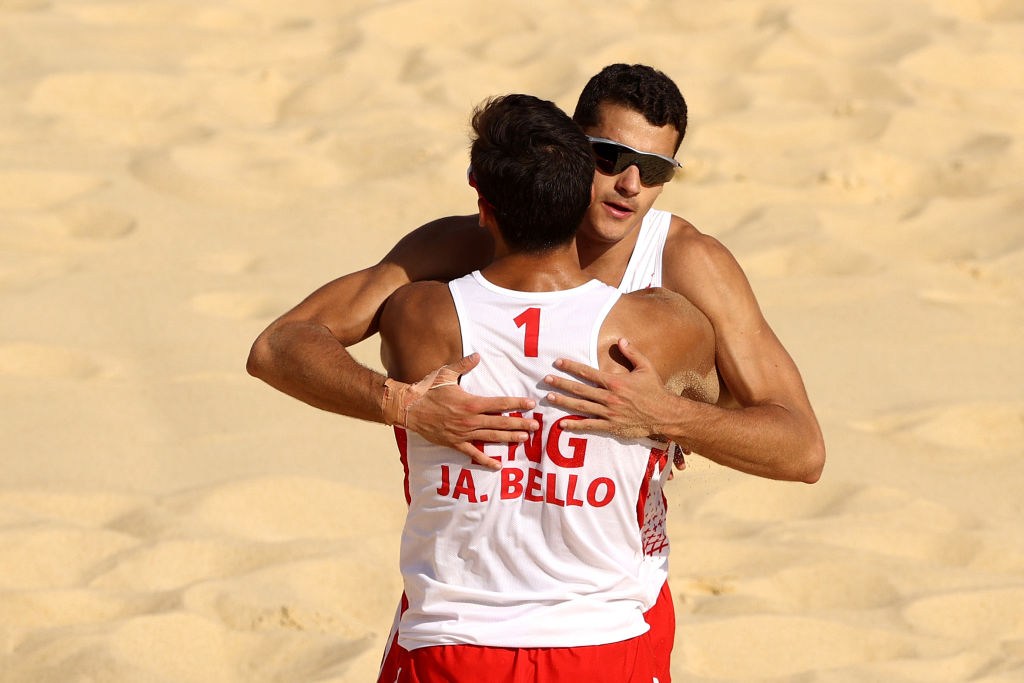 Joaquin said: "They played an amazing match and pulled themselves back together after we dominated the first set.
"Right now, we are really disappointed, we really wanted to win gold and bring it home for England and for all the people out here supporting us.
"Hopefully, we take our second chance tomorrow."
Teen divers proud of performance

Teen diving duo Desharne Bent-Ashmeil and Amy Rollinson believe they handled the occasion well after finishing fourth in the women's synchro 3m springboard final.
At just 17, Bent-Ashmeil was making her Commonwealth Games debut at Sandwell Aquatics Centre in the first of three events she will compete in at Birmingham 2022.
Rollinson had already experienced the atmosphere provided by the home crowd in Friday's 1m springboard final, in which the 18-year-old claimed what she described as 'a bonus' bronze.
And Bent-Ashmeil admitted she was a bit like a rabbit in the headlights at first as she got used to the decibel level, after the England pair missed out on a podium placing.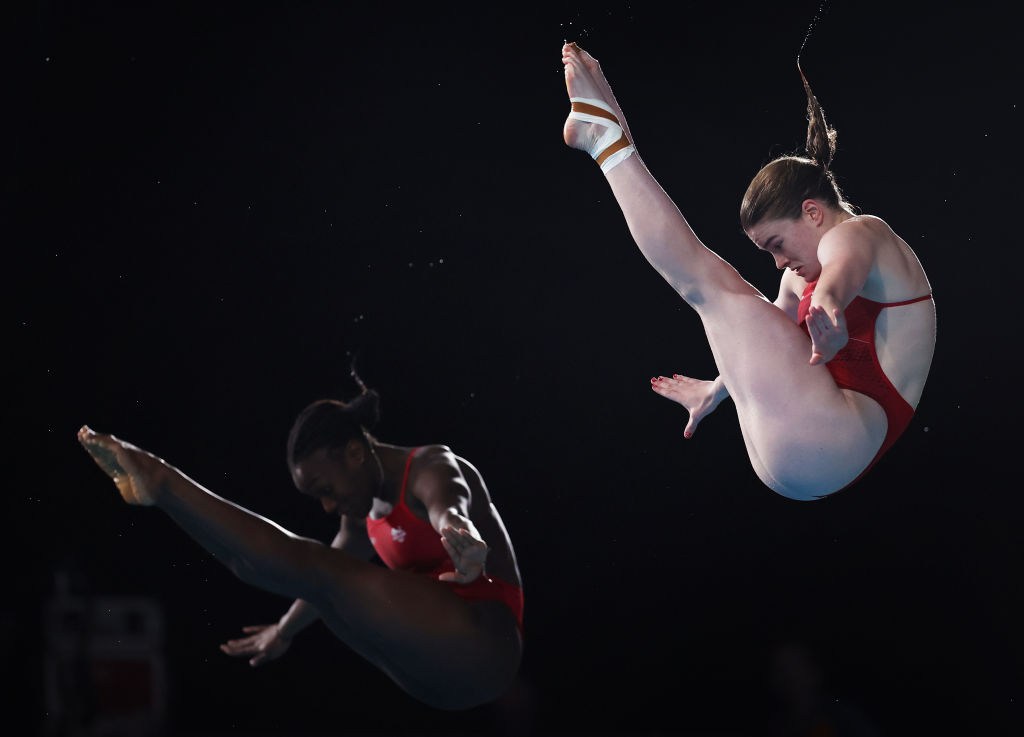 "I enjoyed it quite a lot," said the Croydon diver. "This is my first Commonwealth Games, my first event out of two more with tomorrow and Monday so I feel like it was good experience for me.
"A good way to get me used to the crowd and everyone, all the other stuff that's happening. It was definitely (a bit rabbit in the headlights), especially on the first dive.
"I didn't know it was going to be that loud and when you're in the crowd you can't really hear it as much as when you're the person they are cheering for.
"I've never experienced anything like that before. Usually, we just have our parents there because of Covid so this is my first really big championships and I feel like it was a good experience."
Drinkhall and Pitchford march on
Paul Drinkhall and Liam Pitchford have secured a doubles silver medal at the very least after they triumphed in their semi final over Singapore.
They raced into a 2-0 lead (11-2, 11-4) but were made to work to get over the finishing line, losing the third set 8-11 before a close run fourth set went the way of the English pair (11-9).
They face India's Sharath Kamal Achanta and Sathiyan Gnanasekaran in the final on Sunday at 1:45pm.
The duo also won their respective singles quarter-finals by the same scoreline (4-1) to ensure a bronze medal will be heading England's way at a minimum.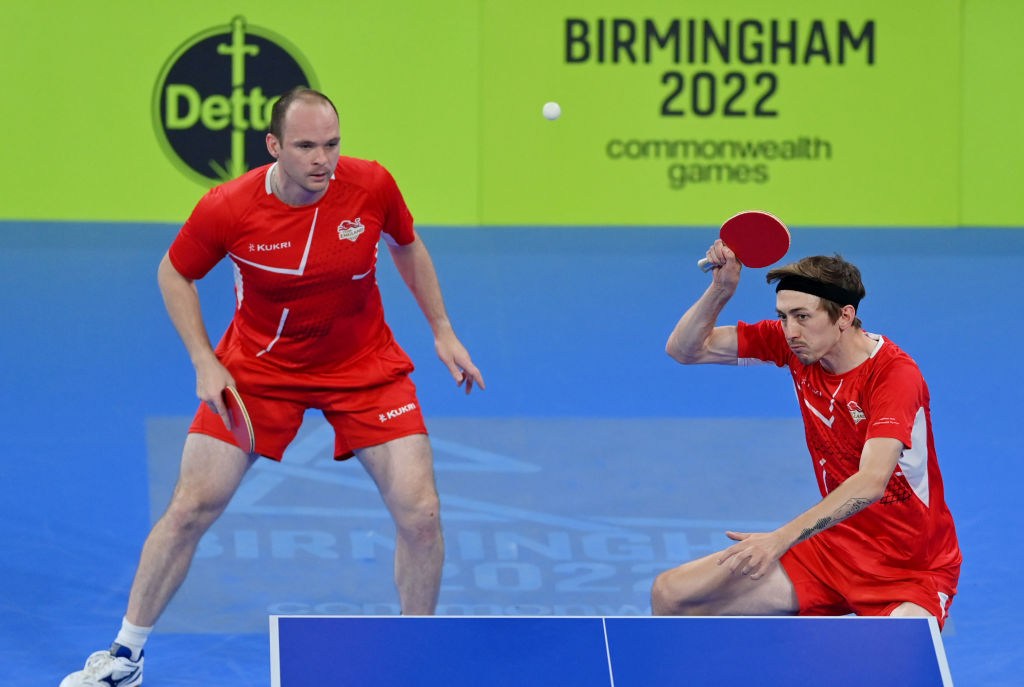 And interestingly, their singles semi-final opponents are the two they will battle for gold in the doubles match with Drinkhall taking on Achanta and Pitchford facing Gnanasekaran on Sunday evening.
Gnanasekaran beat England's Sam Walker 4-2 to reach this stage, while the women's doubles pairings of Tin-Tin Ho and Maria Tsaptsinos, and Charlotte Bardsley and Emily Bolton exited at the Round of 16 this morning.
Pitchford said on his singles success: "It was a long day yesterday, six matches really took it out of me. I woke up this morning tired and wasn't quite as focused from the start as yesterday.
"It took me a while to get into it but once I was, he couldn't live with me. I need to do that every ball in the semi-final. I can't give away sets and points like I did today."
Smith and Ellis set up Scotland semi
There was a promising start to Saturday's action on the badminton court, as Marcus Ellis and Lauren Smith progressed to the semi-finals in the mixed doubles.
The experienced duo faced Sri Lanka's Sachin Dias and Thilini Hendahewa on court two at the National Exhibition Centre, earning 21-12 and 21-19 wins.
Ellis and Smith will face Scotland pair Adam Hall and Julie MacPherson in tomorrow's semi-final, with the winners earning the chance to compete for a gold medal.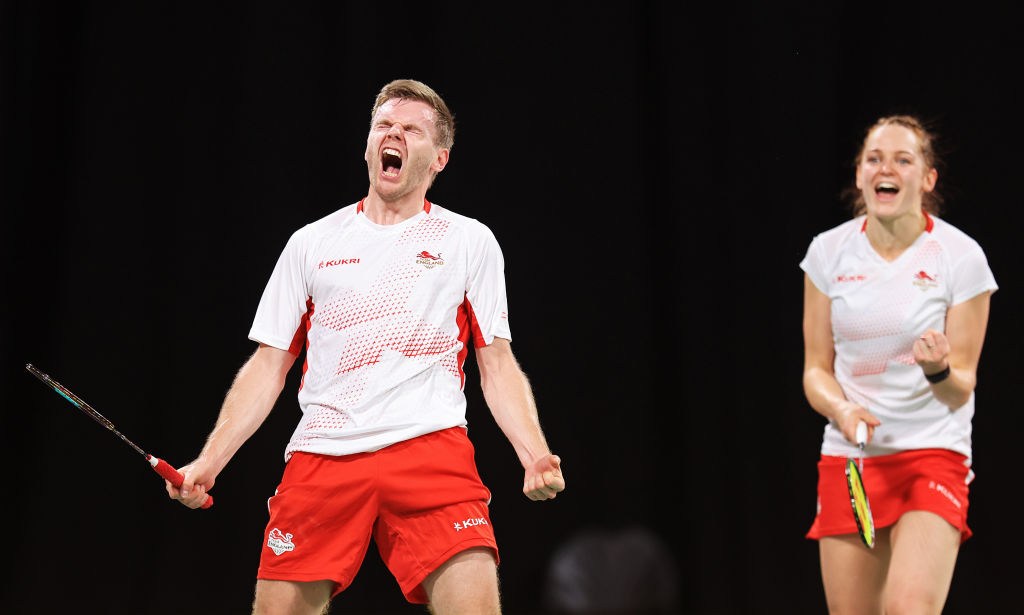 Smith later teamed up with Chloe Birch to see off Ugandan pair Fadilah Shamika Mohamed Rafi and Husina Kobugabe in the women's doubles.
They will take on Australian duo Hsuan-Yu Wendy Chen and Gronya Somerville in Sunday morning's semi-final.
Sean Vendy and Ben Lane defeated Australian opposition in the men's doubles last four, recording a straight sets victory over Jack Yu and Tran Hoang Pham on the show court.
They face familiar foes Aaron Chia and Soh Wooi Yik in Sunday's semi-finals.
Toby Penty's hopes of reaching the men's singles final are over, however, after he suffered a straight sets defeat against talented Indian star Srikanth Kidambi.
Resztan, MacDonald, Richardson, Orie and Williams to fight for gold
Team England's Demie-Jade Resztan, Kiaran MacDonald, Gemma Paige Richardson, Delicious Orie and Lewis Williams will fight for Commonwealth gold after winning in their semi-finals on Saturday.
Resztan beat Botswana's Lethabo Bokamoso Modukanele via a unanimous decision and will take on India's Nitu Ganghas in the women's minimum weight final on Sunday at 10.30am.
She said: "I'm absolutely over the moon. I couldn't be any happier. I was really pleased with my performance and I felt I dominated a really good opponent."
MacDonald defeated Wales' Jake Dodd in the men's flyweight semi-final after a second-round stoppage, and the 25-year-old is confident that he can go all the way.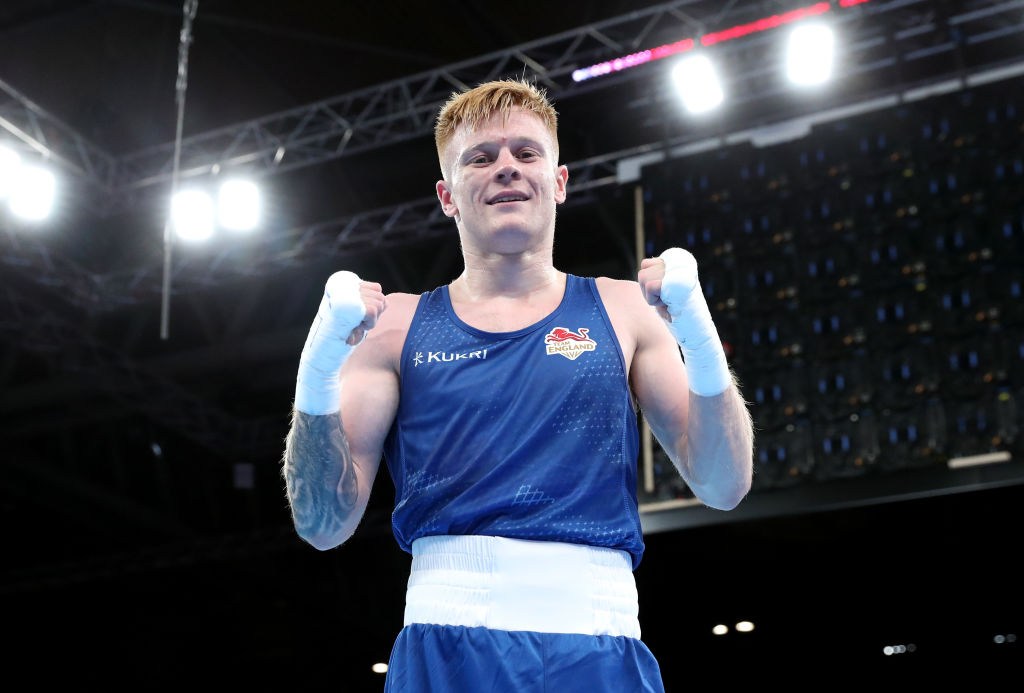 He said: "It's unbelievable that I am now in a Commonwealth Games final. I have got to stay strong, stay positive and finish this off because I know I will win it if I do."
And Richardson won't settle for anything less than a gold medal after defeating Jaismine Jaismine by split decision (3-2).
She said: ""The fight was always going to be messy. But sometimes you have just got to accept that and get through. I'm absolutely buzzing to be in the final. I'm guaranteed a silver but gold is the only colour that will be good enough for me."
Lewis Williams won his heavyweight clash too over Edgardo Coumi by unanimous decision and will be gunning for the title - Samoa's Ato Plodzicki-Faoagali stands in his way.
Aaron Bowen may have suffered defeat in his men's light heavyweight semi-final against Wales' Taylor Bevan, but he will take home Commonwealth bronze, as will Savannah Alfia Stubley after her unanimous loss to Zareen Nikhat.
He said: "I was so close to the final but I've got to learn and move forward and not kick myself for coming away with bronze. It's not what I wanted but it's not too bad for my first go at it."
Lewis Richardson also claimed a bronze medal after he lost out against Scotland's Sam Hickey in the men's middleweight semi-final, leaving him to reflect on what might have been.
He said: "It's a big achievement to win bronze but I only came here for one colour. I'm still proud to represent my country, I'm just disappointed it's not gold."
Ekimova can't repeat gymnastics all-around success
After making history in the all-around final yesterday, teenager Marfa Ekimova was just edged out of medal contention in her individual events today.
She finished fourth in the ball final (28.600), fourth in the hoop final (27.750) and sixth in ribbon final (25.700), but the St Petersburg-born sensation cannot be too disheartened after winning England's first ever all-around gold on Friday.
Ekimova said: "I left my heart and soul on the carpet with my ball and hoop, and that's all I can ask of myself. I did everything I could.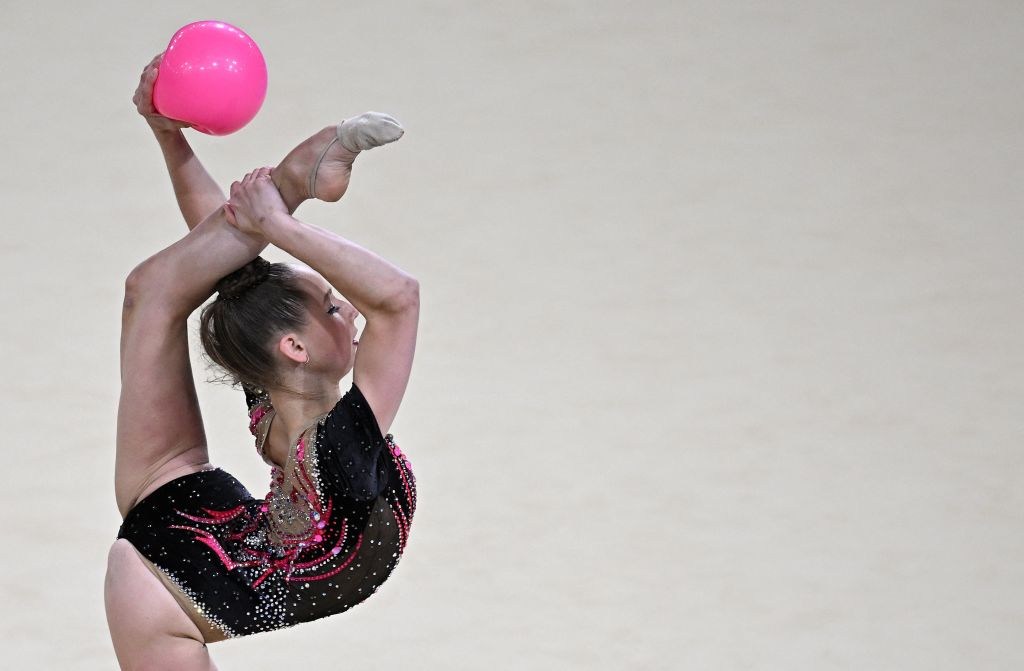 "It could have gone better in the ribbon, but I'm happy with what I've done."
As for England's other rhythmic gymnastics entrants, Alice Leaper finished seventh in the ribbon and eighth in the hoop, while Saffron Severn finished eighth in the clubs.