Athletics 'heat of death', breezing through badminton and weightlifting personal bests all feature in our round up of the best action on day six
Webb wins heat of death and Hudson Smith cruises home
Liverpool's Jamie Webb is determined to seize his chance after an attention-grabbing heats win at the Commonwealth Games.
Webb missed selection for Team England in Birmingham after falling ill at the British Championships but was drafted in following an injury to national 800m number one Max Burgin at the recent Worlds in Oregon.
Webb duly took up the race in the final lap and crossed the line just ahead of Scotland's Guy Learmouth in a time of 1:48.86.
"Win the heat, win the final, that's always my expectation," said Webb. "I know I can be medalling in finals on the world stage, I just need to prove that now.
"This was the heat of death, it was a stacked with talent, and to get through that is great for confidence."
He will join teammate and hot prospect Ben Pattison, 20, in the final.
World bronze medallist Matthew Hudson-Smith made racing look easy in his 400m heat, easily qualifying for the semi-finals on Friday evening.
And in a packed summer of athletics, there is just one thing on the mind of the 27-year-old from Wolverhampton.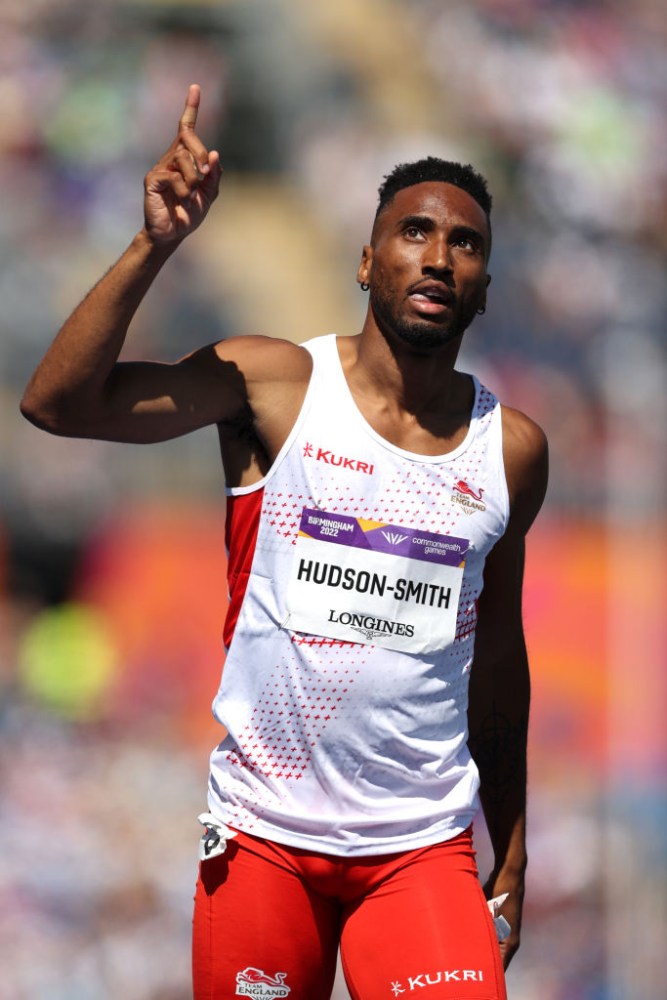 He said: "It's been an emotional rollercoaster. I've said all year that it's three championships and I want three medals. We've got a plan for that and I'm relishing the opportunity.
"I don't care about times, people remember medals not times, I'm inspired by Christine (Ohuruogu) in that sense. I'm all about creating some history and creating my own legacy."
Earlier this morning, Christine's younger sister Victoria Ohuruogu also sailed through her 400m heat along with England's Jodie Williams and Ama Pipi.

Ohuruogu said: "The stadium makes such a difference! I feel a bit rusty but hearing the home crowd cheering at the start and at the back end just feels great.
"I saw Simwaka going off but I stuck to my race and I had a feeling that in the last 100m she would tighten up a little bit and she did. I think I judged it quite well."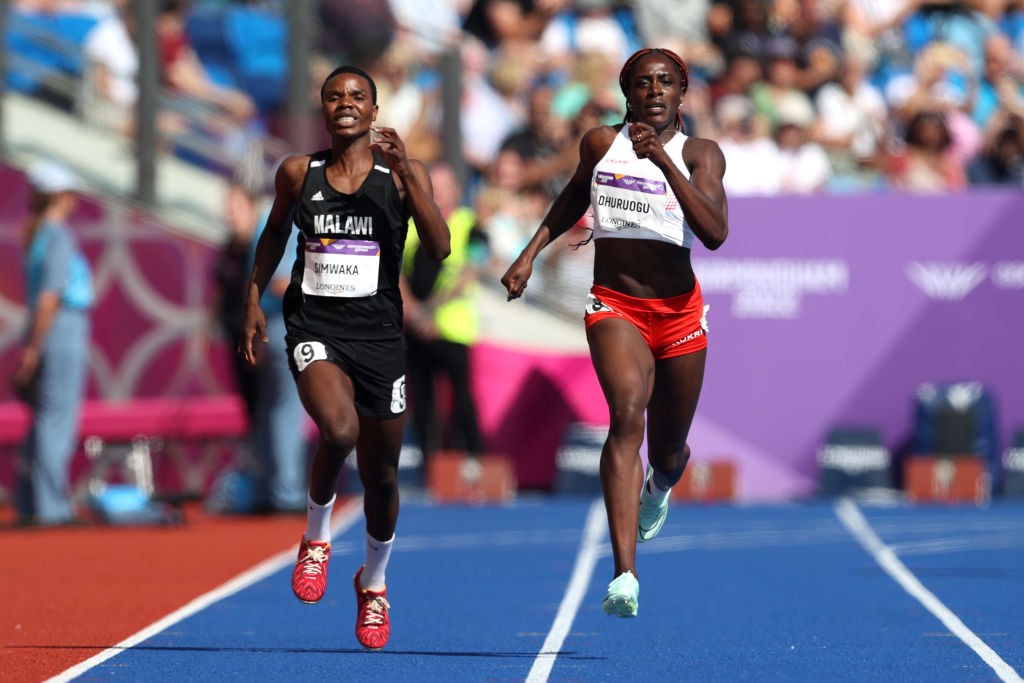 Zac Shaw won the second men's T11/12 100m heat in 11.01 to secure his final spot tomorrow, where the medals will be dished out.
On the Gold Coast four years ago, Shaw didn't make it out of the heats and there was an added incentive to go one better this time around.
He said: "I didn't feel pressure as such but I've got so many people who have booked tickets for tomorrow night that there was some pressure from that. So no pressure from Gold Coast, definitely wanted to right the wrongs though.
"This is a special moment, it's the sort of thing you get maybe once, twice in a lifetime. It's a proud moment."

Richardson guaranteed first England boxing medal
Lewis Richardson secured Team England's first boxing medal by guaranteeing bronze but is looking to renew a rivalry on his way further up the podium.
Colchester middleweight Richardson showed all his class in a clinical unanimous points win over Guernsey's Billy le Poullain his quarter-final to set-up a rematch with Scotland's Sam Hickey.
Richardson beat Hickey on his way to silver at this year's European Championships and is confident of repeating the trick in Saturday's semi-final after showing off his full repertoire of skills.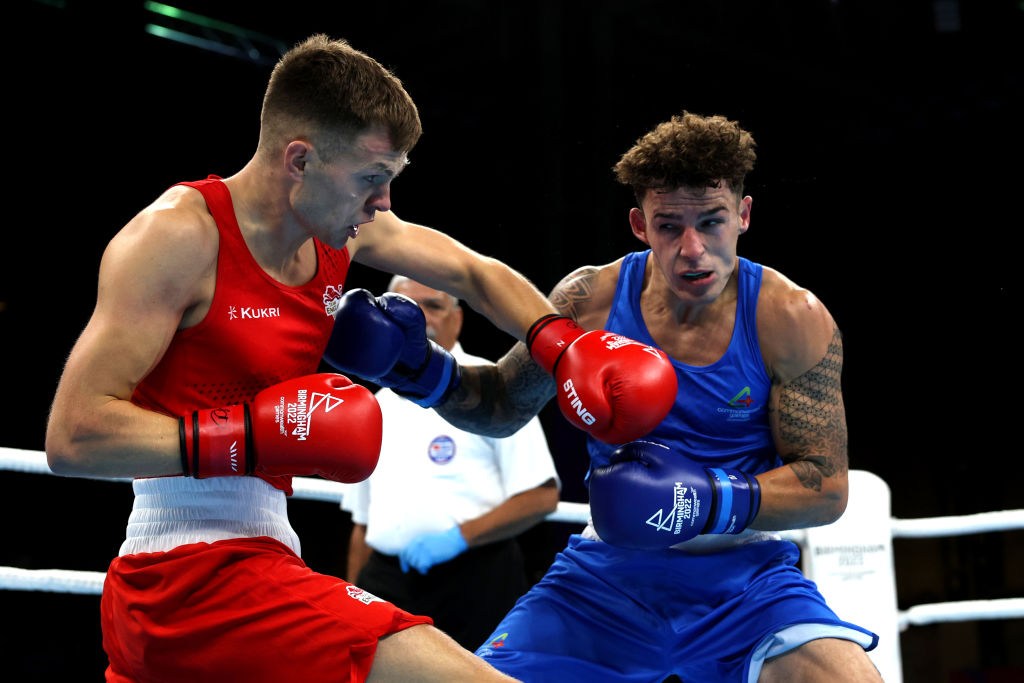 He said: "I feel like it was a classy performance. I had to have a war in my last fight against the Ugandan. I felt that I used my skills and attributes better today.
"My hands and feet were both fast. He stops a lot of people and has got power in both hands but I was able to nullify a dangerous opponent.
"I felt really sharp and really focused. I was switched on from the first bell and able to execute the game plan really well.
"I'm excited to run it back again with Sam Hickey and repeat the success I had earlier this year against him in order to get this gold medal.
Patel-Redfearn eases into last 32

Shuttler Freya Patel-Redfearn comfortably saw off South Africa's Johanita Scholtz 2-0 (21-11, 21-12) in her Round of 64 match this morning.
The 21-year-old recovered well from the mental and physical exertions of the team event, in which England placed fourth yesterday, to advance to the next round where she will face Sri Lanka's Vidara Suhasni Vidanage on Thursday morning.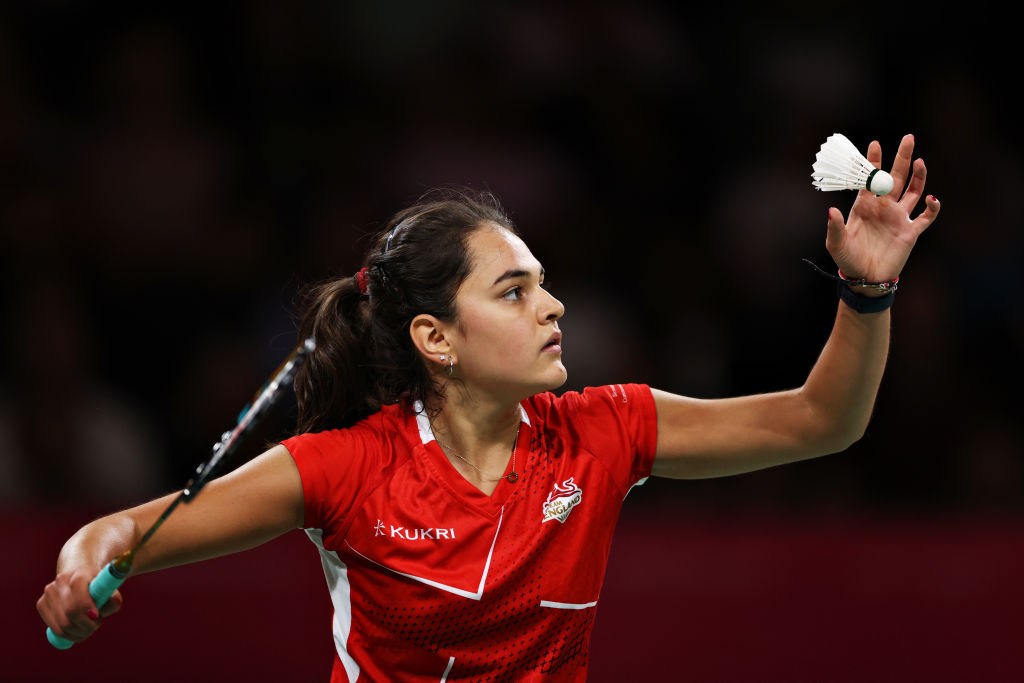 She reflected: "The first match is always a bit of a tough one, after a long few days as well. I was feeling a little tired this morning after yesterday. But once I got into it and with the crowd's support, I felt good.

"I feel like I've got a good opportunity to get through a couple of rounds here. I just want to come out with good performances and feel like I've given it everything and see where I end up."
Bowlers keep rolling on

Amy Pharaoh and Sophie Tolchard secured qualification to Friday's pairs quarter-finals today with one match to spare, after they saw off Fiji 19-13 and then Scotland 19-7 in Section C.
The wins backed up the duo's 14-13 opening win to see them finish top of the group, as both Tolchard and Pharaoh gun for a medal after disappointing results in the triples and singles respectively.
"We're quite harsh on ourselves, we always think we've got more in the tank," said Tolchard, ahead of Friday's quarter-final.
"As much as that's a really solid performance, we know we can do better than that."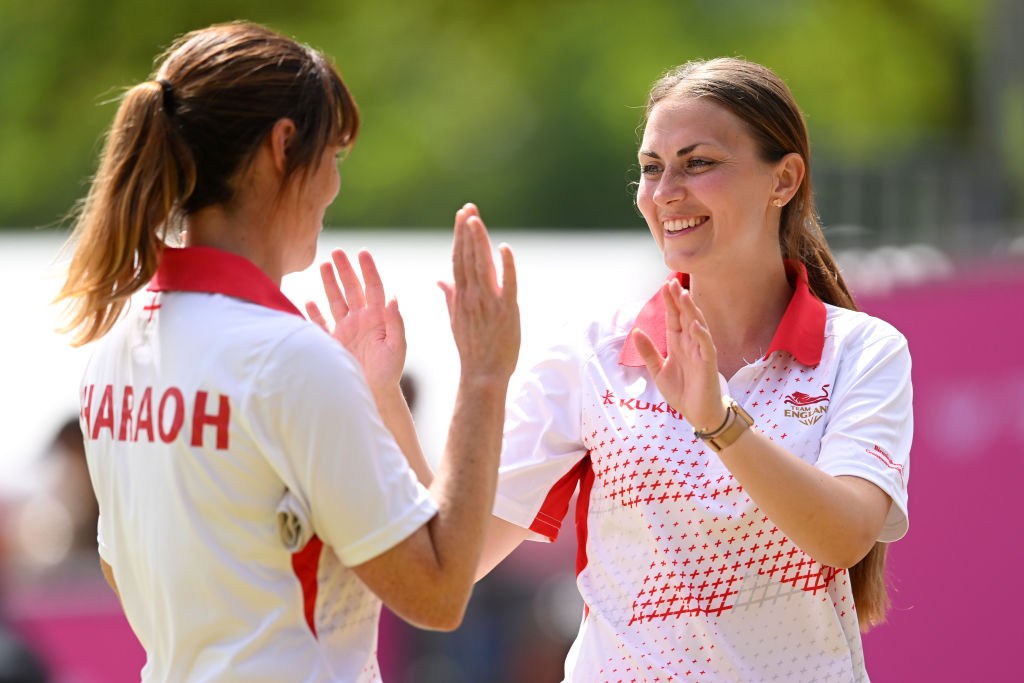 Jamie Walker, fresh from winning a Commonwealth Games silver medal in the men's pairs yesterday, continued his fine single's form with a 21-8 win over Jamaican Robert Simpson.
The 30-year-old plays winless Fijian Semesa Naiseruvati on Thursday morning, before taking on table topper Fairul Izwan Abd Muin from Malaysia in his final Section C match.
"It would be awesome to get to another final and get to another medal stage but there's still a lot of work left to do," said Walker.
"I've still got two tricky games left in the group stage, and then if you're lucky enough to get out the group, you're going to be playing some quality players in the quarter-final.
"If you're not on your game you're not going to be getting to the final, so it's one game at a time – a cliché - but that's what it is."
And despite losing in their bronze medal match, the para women's pairs B6-B8 team of Gill Platt and Michelle White were over the moon with their Commonwealth Games experience.
White said: "I'm going to take away this amazing experience with this amazing woman who's taught me so much, even in the last week of playing with each other. We're strong and determined."
The 74-year-old Platt was holding back the tears after White's comments.
"It makes me cry a little bit," Platt said. "I'm a bit upset because she's a superstar. We were only put together in 2020 as a pair and we've just got better and better. I love her to bits."
Para paddlers still in the hunt for medals

All of Team England's para-athletes remain in the running for a medal after some impressive displays in the table tennis on Wednesday at the National Exhibition Centre.
Each of Ross Wilson, Jack Hunter-Spivey, Dan Bullen, Sue Bailey and Felicity Pickard will play their final group games on Thursday, with all hoping to secure victories that will secure their spots in the knockout stages.
Hunter-Spivey and Bullen both suffered defeats against Nigerian opposition but remain in the running after 3-0 and 3-1 wins against athletes from Australia and Sierra Leone respectively.
They can secure qualification with wins against Canada's Muhammad Mudassar and Raj Aravindan Alagar tomorrow afternoon.
Wilson had a walkover in his morning session before falling to a 3-0 defeat against Australia's Lin Ma, but will look to put things right against Canada's Asad Hussein Syed on Thursday afternoon.
Meanwhile, Bailey was bested by India's Sonalben Manubhai Patel in the morning session but bounced back with an impressive 3-2 win in the evening.
A win tomorrow morning against Amanda Jane Tscharke will ensure that her tournament continues.
Pickard, like her Team England colleagues, also won one and lost one game on Wednesday, beating her opponent from the Solomon Islands before falling to defeat against Australia's Li Na Lei.
She will take on Wales' Grace Williams in a winner-takes-all match tomorrow morning, as both eye a place in the knockout stages.
Bello brothers through to quarter finals despite New Zealand loss

2-0 may have been the final scoreline for Javier and Joaquin Bello, but it was a much tighter match than that suggested.
The twins will face a quarter-final on Friday and can take positives away from a 21-19, 21-16 defeat to one of the tournament's favourites.
Javier was understandably downcast afterwards, but all attention turns to the first knockout rounds in two days' time.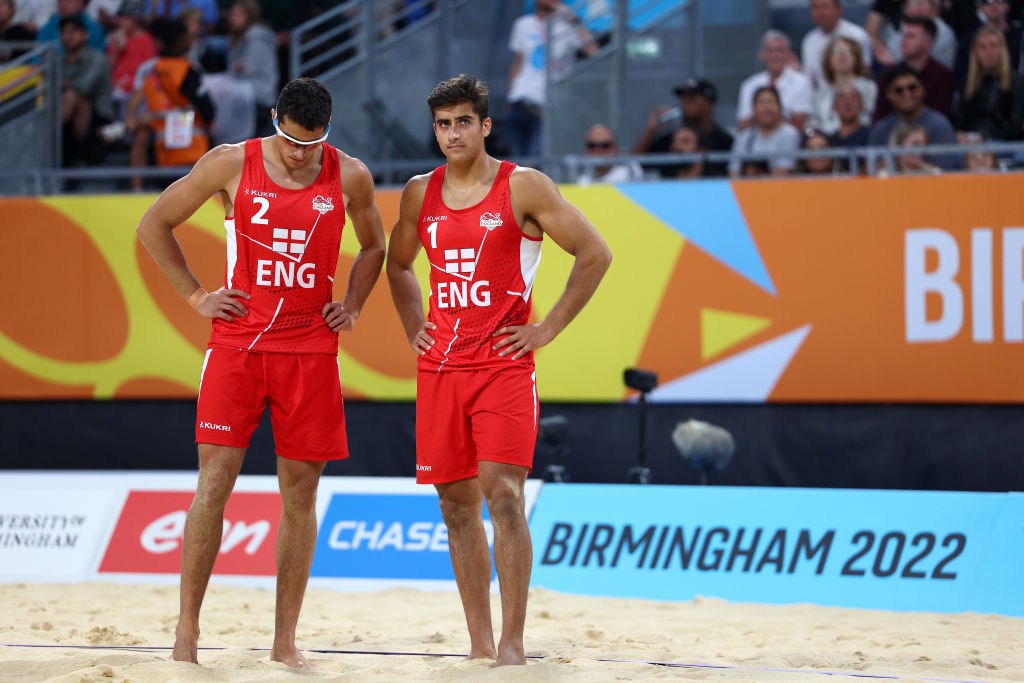 He said: "It doesn't feel great. We'll have a look at what we did wrong, what we didn't do well and try to do better in the quarter-final match.

"But I know we can do better and that match was fairly close considering we didn't play well. We can do much, much better and we're looking forward to Friday."

Mixed bag for table tennis stars

There was joy for Charlotte Bardsley but disappointment for Maria Tsaptsinos in the women's singles table tennis group stages on Wednesday.
Bardsley was able to progress to the round of 32 after despatching Trinidad & Tobago's Rheann Chung and Cyprus' Foteini Meletie 4-0 and 4-1 respectively.
The 20-year-old, who is making her Commonwealth Games debut, dazzled in front of a jubilant home crowd which included 11-time English table tennis champion Desmond Douglas.
She said: "I wanted to show everyone the level I can play at.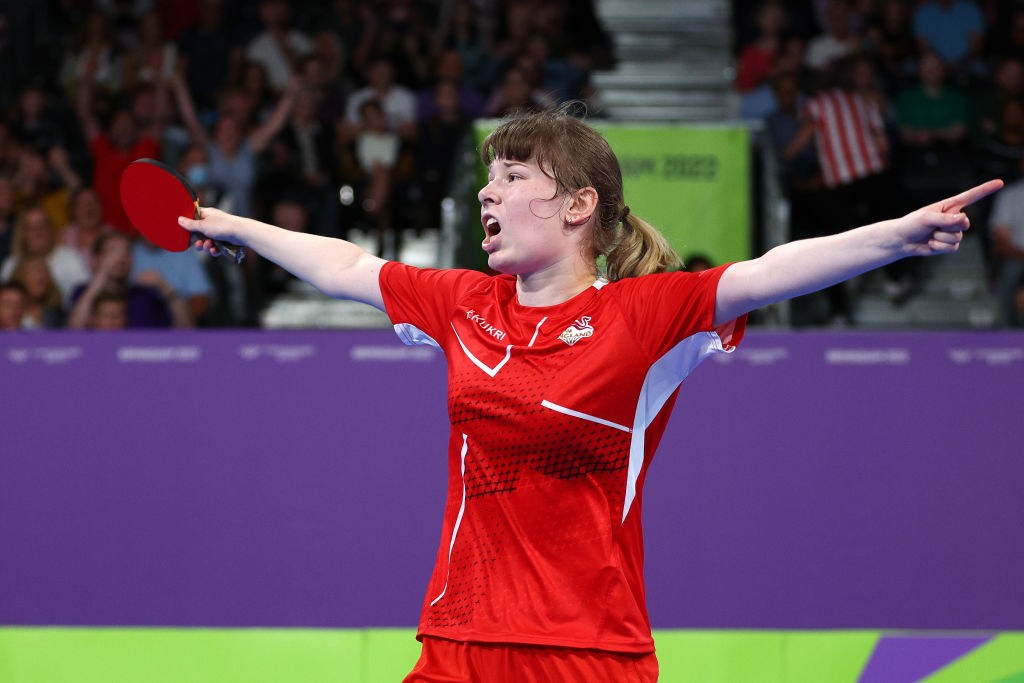 "I'm feeling really positive because of the home crowd, that gave me a big boost. I feel I'm playing well, I've not lost a singles match yet. I just need to get going."
Tsaptsinos narrowly missed out on joining her compatriot in the knockout stages despite a comfortable 4-0 win against Uganda's Judith Nangonzi this morning, as she lost 4-3 in an intense match against Malaysia's Ai Xin Tee.
She said: "I'm gutted. I wanted to get through my group and prove what I could do in the singles.
"There's a lot of emotions going through my head right now but I've just got to re-focus for tomorrow now when I've got the doubles and mixed doubles."
Griffiths sets new personal bests

Weightlifter Andrew Griffiths delivered personal best lifts on Team England debut, setting new personal bests of 159kg in the snatch and 187kg in the clean & jerk.
His total was only enough for sixth place, however, with the Warrington star well aware that he needs to improve the latter to reach the rostrum.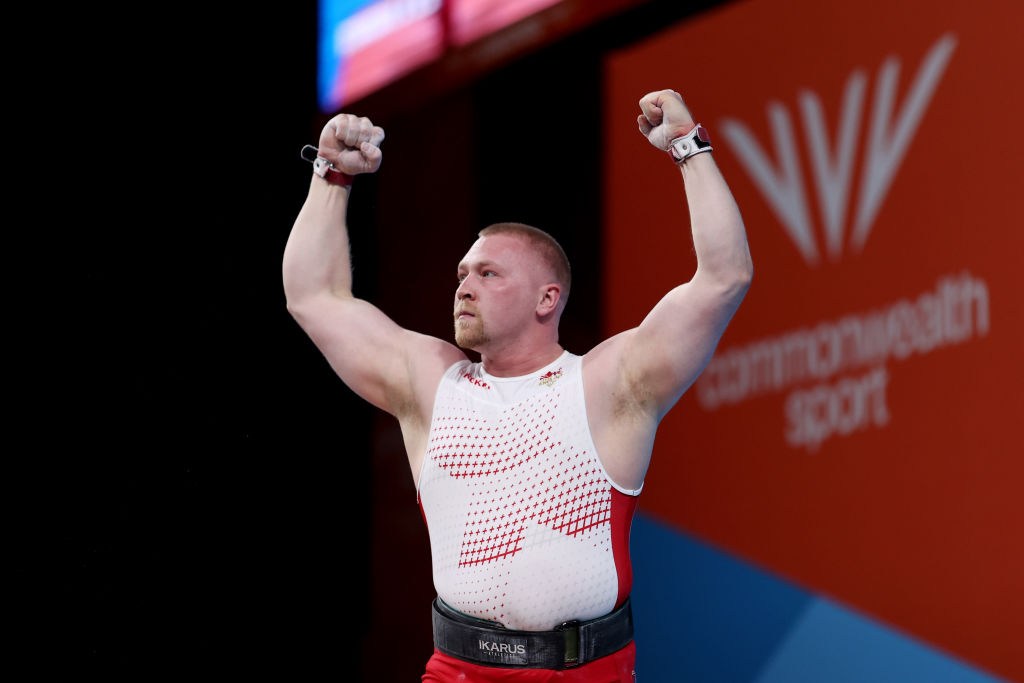 He said: "I can't really complain too much, maybe the standard was a little bit out of my reach today.
"I had two weeks of solid preparation and felt really strong and that showed on the platform.
"I do love the snatch - that's my lift as I always say. It was a personal best by three kilos and I probably could have done another three kilos as well."