Hockey team set up showdown with New Zealand
England's women secured top spot in Pool A this morning as they comfortably beat Wales 5-0 in their final group stage game.
They were made to wait until the beginning of the second quarter for the breakthrough, but once hat-trick hero Grace Balsdon converted her penalty stroke, the goals began to flow.
The win means they were victorious in all four of their pool matches and will face Pool B runners-up New Zealand on Friday evening.
Balsdon, who is now joint top scorer for the tournament with six goals, said the team are pumped and ready to take on a strong New Zealand team.
She said: "New Zealand are a really good side, really quick, bring a lot of energy. We know it's going to be a tough battle. We know they take their chances so we can't give them many.
"Equally we know we need to convert ours as well. It's going to be really interesting.
"I think we're in the best place we possibly could be right now. I don't think an England team has ever won all their pool games, so we're creating a bit of history there. We're really looking forward to tomorrow night."
England's men also booked their semi-final spot after winning 11-2 versus Canada with Nick Bandurak scoring four.
They needed to win by 14 goals to top their group and avoid world number ones Australia, but even with Canada a man down and England taking their keeper off, it wasn't to be, despite a record scoreline.
Netballers crush New Zealand to book Aussie semi

After Jamaica shocked the number one seeds Australia earlier, if England won their final group match against the Silver Ferns, a rematch of the Gold Coast final would be on the cards.
And a mouthwatering semi-final awaits for the England netballers, as they won 54-44 in front of a raucous crowd inside the NEC.
It was an impressive victory that suggested if the Roses continue their fine form, they will have an excellent chance to defend their title from four years ago.
England took the lead early in the match and never let it go. They were just one point ahead at half-time but boosted that to a six-point advantage heading into the final quarter.
Eleanor Cardwell and Housby's goals will get the headlines but this was a special night for the evergreen Geva Mentor, a 37-year-old who made her first Commonwealth Games appearance two decades ago.
She went toe-to-toe with the Silver Ferns star goal shooter Grace Nweke, 17 years her junior, and put her in her pocket.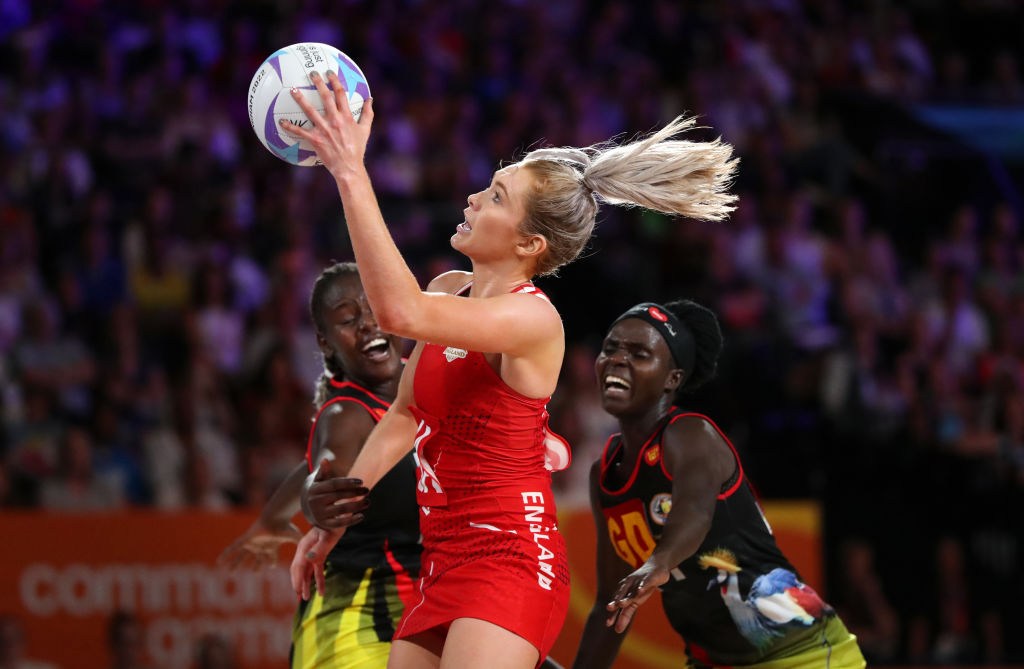 Jess Thirlby had a tough job succeeding the popular Tracey Neville as the Roses coach and has taken her time to mould that team in her image.
This was arguably the best performance of her tenure, though expect no complacency, England lost their last game against Australia in the Quad Series earlier this year by 58-46.
And Australia have made no secret they are out to avenge losing so dramatically at their Games in 2014.
"We're arriving at the semi-final having taken the scalp of a team above us in the world rankings and that's got to be good for confidence," said Thirlby.
"It's a better place to be than picking ourselves up from a loss. This group like making history and we've got a big task against a wounded team. They will be very rational about their performance against Jamaica and they've still got the same route as us to the final.
"I've been in this job three years and gone on a big journey with these players. This is still a group game but the group will take a lot of energy from that performance."
Shuttlers blast through to last 16
In the morning session there was a triple success for Team England's badminton players, as Toby Penty, Freya Patel-Redfearn and the mixed doubles pair of Callum Hemming and Jess Pugh all booked their Round of 16 places.
After the disappointment of a bronze playoff loss in the mixed team event, Penty was ready to start afresh and duly beat Australia's Nathan Tang 2-0 to secure a battle against Scotland's Callum Smith on Friday .
He said: "It's a little bit different [in the singles]. I'm used to having the guys next to me but it's exciting to start something new and I'm ready to go in the individual."
"This is quickly becoming my favourite place to play and I'm really enjoying the vibes and the atmosphere out there."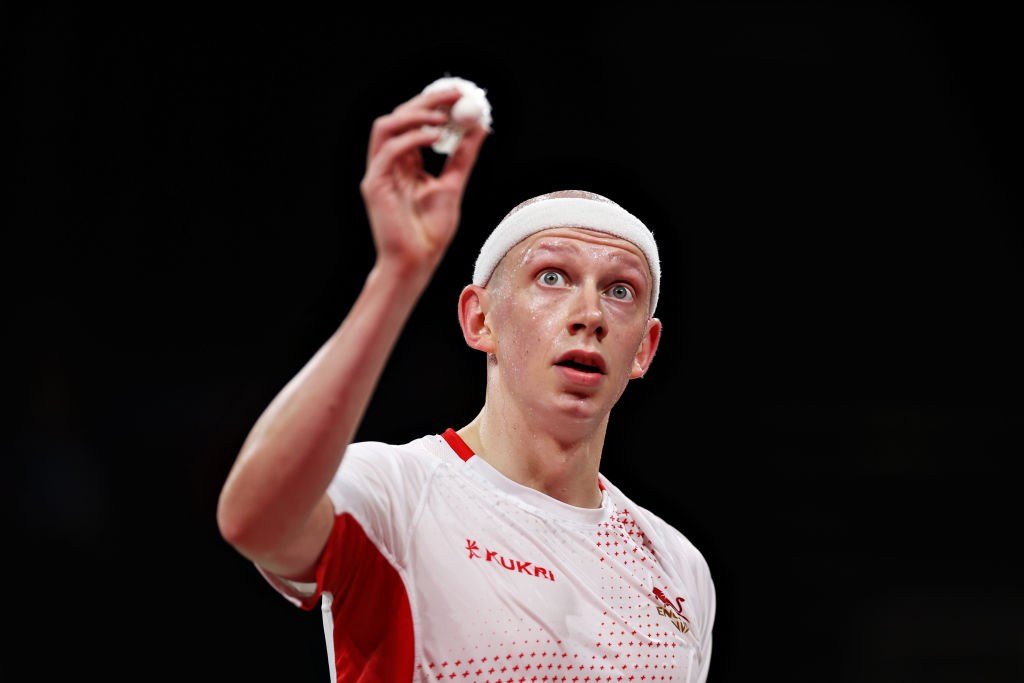 Hemming and Pugh followed suit with a 2-0 victory over their Indian opposition, and they will face Jamaica's Joel Angus and Katherine Wynter on Friday morning.
Hemming said: "We knew they were probably one of the hardest opponents we could get in those rounds. We're just so happy to get through that.
We're playing very well. We were waiting so long to go on court and show what we could do, and we did that there."
And Patel-Redfearn was delighted to win her second singles match against Sri Lanka's Vidara Suhasni Vidanage 2-0 - she's back in action against Singapore's Jia Min Yeo on Friday morning.
"It's amazing to get through two rounds, I'm feeling very happy right now," said Patel-Redfearn. "It was another game where if I wasn't on it, she could take advantage of that and in the first half of both sets she did.
"But once I settled a little bit and stuck to my game, it was a good performance."
Unbeaten England saunter to semis
England's cricket team were imperious in their seven wicket victory over New Zealand to ensure they will face India, rather than Australia in the semi-finals on Saturday.
Fast bowler Katherine Brunt took two wickets for four runs in a devastating early flurry that would eventually see New Zealand restricted to 71-9 with two wickets apiece for Issy Wong and Sarah Glenn.
Alice Capsey hit 23 in reply, as England comfortably reached the required total with 8.2 overs remaining.
Veteran Brunt, who will step away while in some of the best form of her life after the conclusion of the sport's Commonwealth Games debut, knows the team is in safe hands with such a young and talented group of players.
Brunt said: "It takes a lot to step out into a crowd like that and put yourself out there in front of thousands of people.
"They love it. They're not intimidated, they're confident people and they've got it in abundance. They need to keep learning and they'll get better and better.

"I'm glad they've got it because I feel that's been a key ingredient for myself and my career."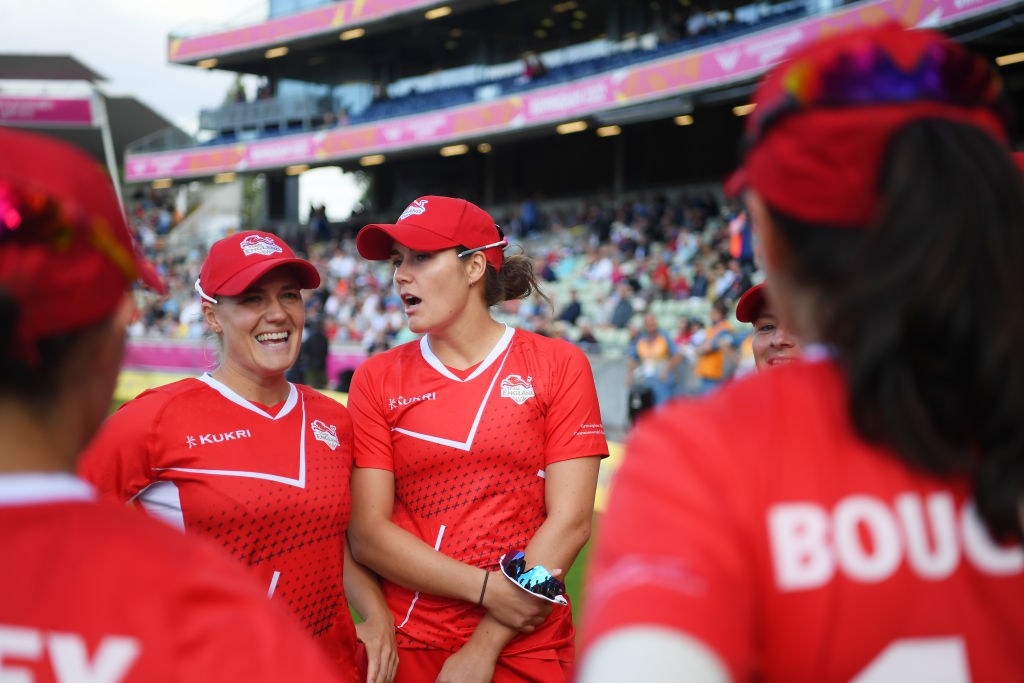 Lightweight Richardson postpones birthday celebrations
Birthday girl Gemma Richardson will have to put her party plans on hold after beating Isle of Man's Jade Burden by unanimous points decision (5-0).
The win guarantees the 21-year-old lightweight a bronze medal and she will fights India's Jaismine in the semi-finals on Saturday for the chance to upgrade that even further, something Richardson is determined to make reality.
"There's not a better present you can have. Not many people have got a Commonwealth medal on their 21st birthday, which makes it even more special than it already is," said Richardson.

"It's going to be a gold medal celebration. There's still business to be done, the birthday celebrations are going to have to wait."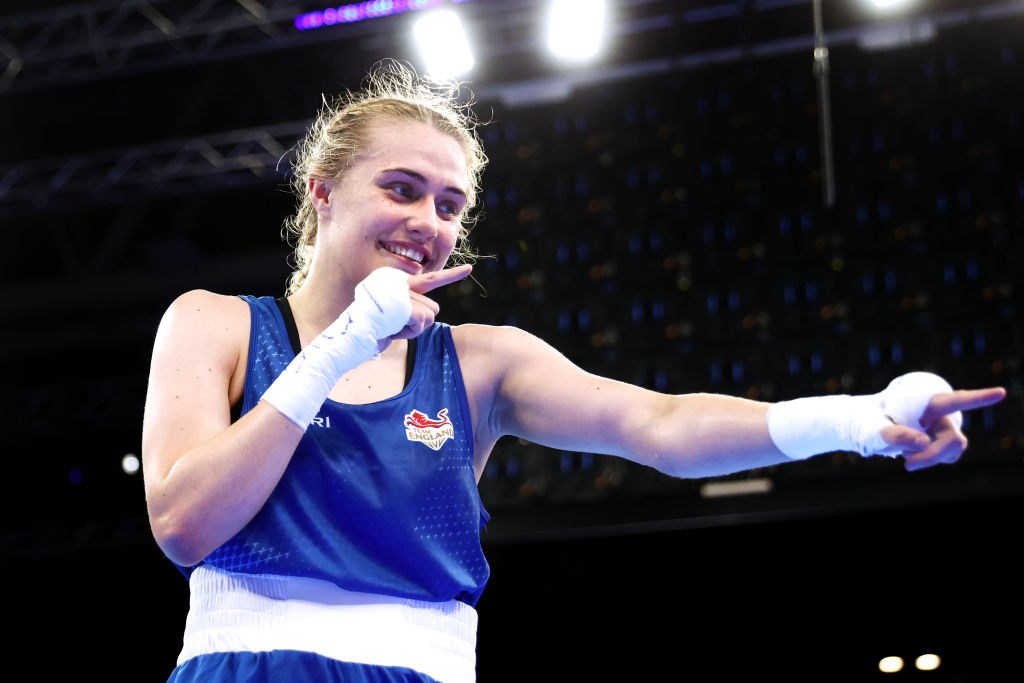 And Leamington's Lewis Williams is backing the support of the local crowd to fire him to Commonwealth boxing gold after securing bronze with a thrilling stoppage.
Williams, 23, is a keen angler but showed no patience with Papua New Guinea's Arthur Lavalou, blasting him out of the ring at Birmingham's NEC inside 96 seconds.
Williams will strut his stuff in Saturday's semi-final against Australian Edgardo Coumi but does not doubt for a second that as the No.1 ranked fighter here he will get the chance to go for glory
He joked: "I know the Australian. I'll be OK, I say that with a smile on my face.
"The home crowd can definitely give me the edge to get gold. It's a right motivator walking out in front of that crowd with people cheering you on, it's quality.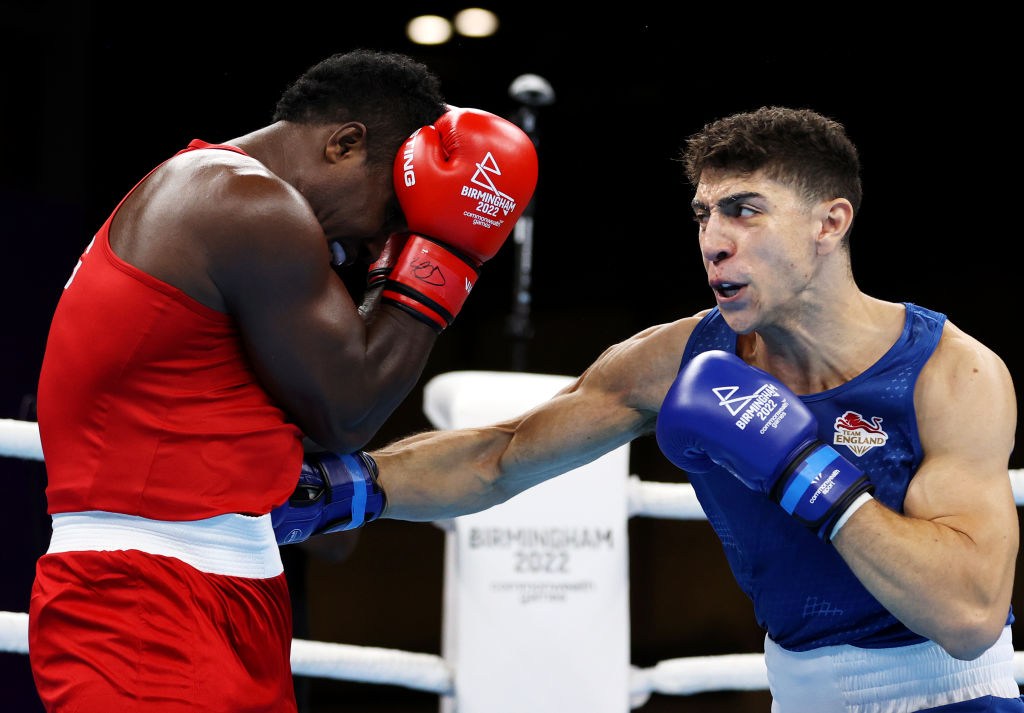 Elsewhere, light middleweight Harris Akbar went down via split decision in his quarter-final at Birmingham's NEC, missing out on at least a bronze.
Akbar, 23, was crowned European champion earlier this year but suffered here due to a freak of the draw that left one side stacked with the three favourites including Walsh, who has barely stepped foot in the ring since breaking one ankle and tearing ligaments in the other while celebrating his quarter-final win in Tokyo last year.
Akbar said: "I thought I won the fight. I thought I was landing the better shots and looking more like I wanted to be in there but the five judges are the most important people in the world and whatever they see, that's what they judge.
"The kid just didn't want to engage really. From the get-go he was on his back foot but it is what it is and I wish the kid the best for the rest of the tournament.
"Of course I'm disappointed but not every decision can go your way. That's all it was, a clash of styles.
Three squash pairs into quarters
England enjoyed another promising day on the squash court on Thursday, with the squad in a jubilant mood after Gina Kennedy's gold medal on Wednesday.
The 25-year-old received a setback in the mixed doubles, slipping to defeat alongside Patrick Rooney, but booked her place in the women's doubles quarter-final, as she and Lucy Turmel earned a 2-0 win over their Australian opponents on Court One.
They will face New Zealand's Joelle King and Amanda Landers-Murphy in the final eight.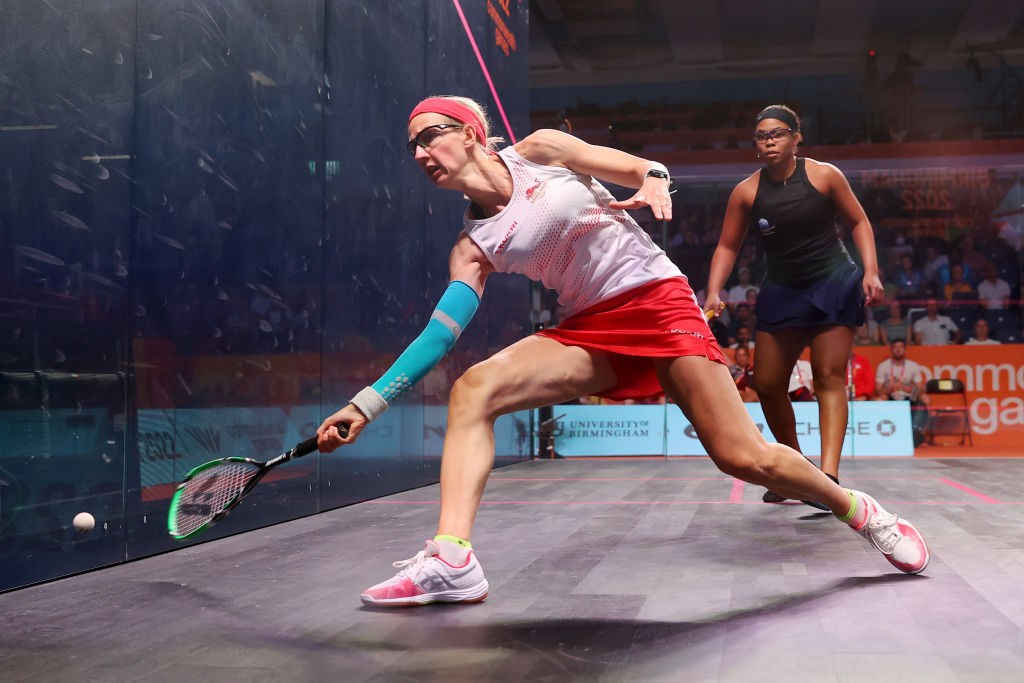 Adrian Waller and Alisson Waters sealed their spot in the final eight of the mixed doubles after a 2-0 win over Barbados, and face Welsh duo Joel Makin and Tesni Evans tomorrow night.
Waters was also successful in the women's doubles, as she and Sarah-Jane Petty defeated the Cayman Islands 2-0, with a game against Scotland's Georgia Adderley and Lisa Aitken to come tomorrow.
Paddlers march on

Over at the table tennis, the English contingent enjoyed a productive day at the NEC.
In the men's doubles, Liam Pitchford and Paul Drinkhall beat Scotland's Gavin Rumgay and Colin Dagleish 3-1 to progress to the round of 16.
Sam Walker and Tom Jarvis did likewise, beating Barbados 3-0 to seal their progression.
Tin-Tin Ho defeated her 15-year-old opponent from Jersey, Hannah Silcock, 4-2 to progress in the women's singles round of 32, but teammate Charlotte Bardsley went down 4-1 against India's Reeth Tennison.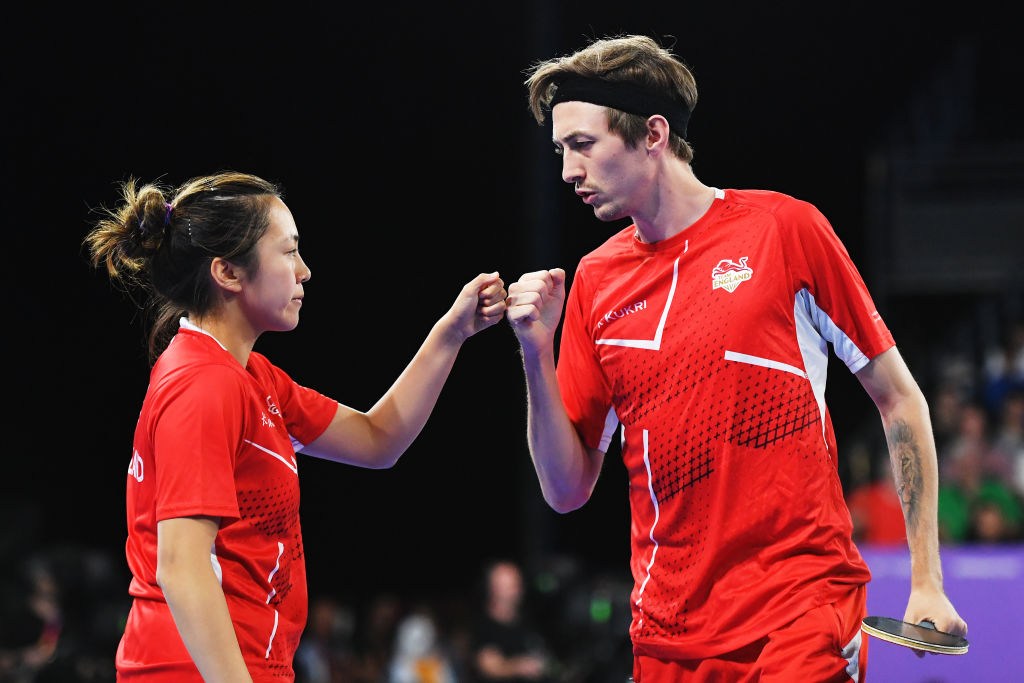 Bardsley did produce some superb table tennis alongside Jarvis in the mixed doubles, as they came from two sets down to beat the Singaporean second seeds Pang Yew En Koen and Wong Xin Ru 3-2.
Ho and Pitchford progressed in the mixed doubles, also defeating Singaporean opposition.
However, Sam Walker and Maria Tsaptsinos fell at the round of 64 stage, losing 3-2 against Welsh duo Charlotte Carey and Callum Evans this morning.
Para-athletes Sue Bailey, Felicity Pickard, Jack Hunter-Spivey and Ross Wilson all sealed their spot in the knockout stages after recording group stage wins, while Dan Bullen narrowly missed out after defeat against India's Raj Aravindan Alagar.
Volleyball duo progress in spite of setback
Team England women's beach volleyball duo Jess Grimson and Daisy Mumby suffered a 2-0 loss on Thursday evening but can bounce back in tomorrow's knockout stage action.
The duo were overcome 2-0 by group leaders Vanuatu, falling to 21-9 and 21-19 defeats at Smithfield.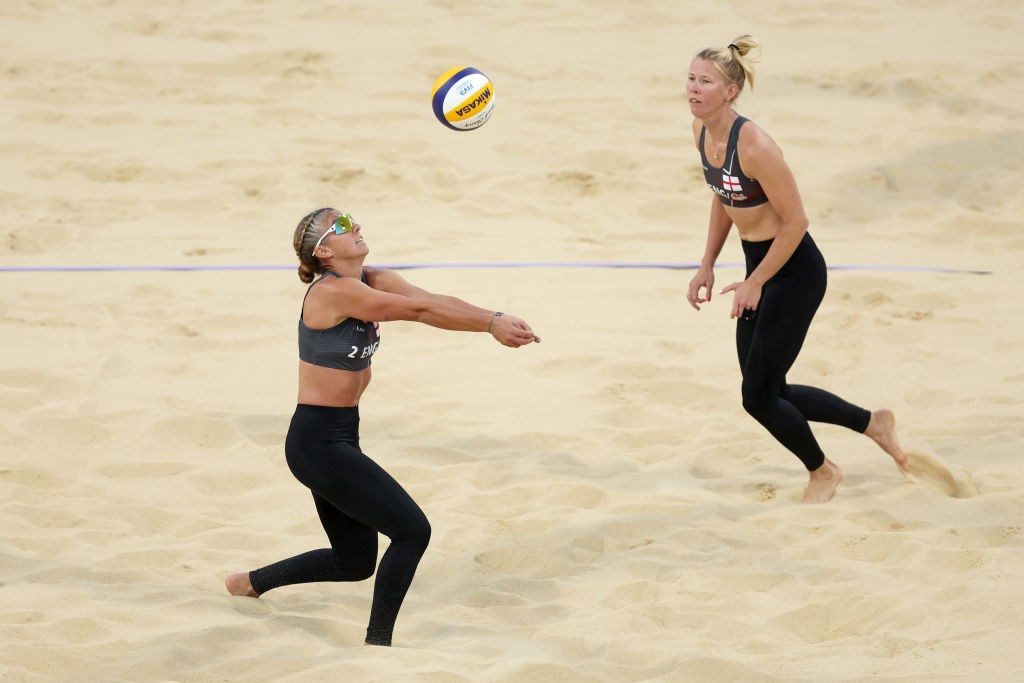 Grimson said: "They [Vanuatu] are a great team. We had a very good strategy which we didn't execute. We can't dwell too much on this, we have the quarter-finals tomorrow so we have to reset.
"We were a bit nervy in the first set and we were trying too hard. Once we settled and started doing what we said we were going to do, we started winning points. Just some poor decision-making and serve errors. Disappointed but we move on."
Despite the defeat, previous wins against Scotland and the Solomon Islands mean that they progress to the knockout stages, where they face New Zealand on Friday.
Bowlers edge closer to medals
In a home nations quarter-final clash the women's triples team overcame Northern Ireland 25-11 at Victoria Park.
Jamie Lea-Winch, Natalie Chestney and Sian Honnor breezed through their first knock-out round to book a semi-final against the Cook Islands on Friday.
And Honnor called for focus ahead of the crunch match, in which a win would guarantee them a silver at the very least.
She said: "We have to take one game at a time and that will be a tough one, the Cook Islands will be playing really well. We have to forget about tonight, as pleased as we are, it's about regrouping and going again in the morning."
And despite a 21-6 loss to Scotland the para mixed pair of Alison Yearling, 42, and Chris Turnbull, 73, will have a crack at a medal tomorrow in the bronze medal match against Australia.
Yearling said: "I was really happy with how I bowled and looking forward to bowling again tomorrow in the bronze medal match. I think we have got a really good chance."