It was silver all round for England's badminton stars on Monday following three gripping gold medal matches at the NEC.
The first match of the day saw Lauren Smith and Marcus Ellis lose out 2-0 against Singapore's Yong Kai Terry Hee and Jessica Wei Han Tan, but the latter was still delighted to take home silver.
Ellis said: "If you told us we were going to win a badminton medal beforehand, we would have been over the moon with that. But when you get to the final, it's a 50-50 whether someone wins or loses.
"The competitor inside me said gold is the only thing acceptable, but I'm so grateful I'm walking away with a medal, it's going straight in the trophy cabinet.
"Hopefully it will be something I'm very proud of when I look back on it in a couple of years."
Ben Lane and Sean Vendy were next in the spotlight, and they were narrowly defeated by India's Satwik Sairaj Rankireddy and Chirag Chandrashekhar Shetty.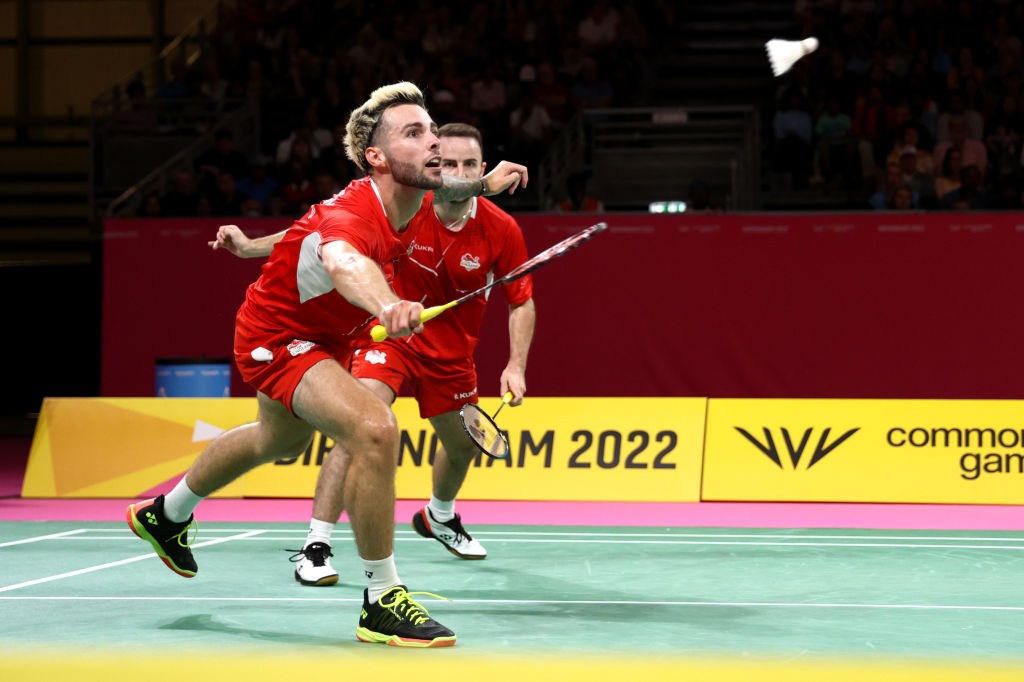 It was still a hugely impressive run from the English duo as they earned memorable wins en route to the final, including a statement victory over Olympic bronze medallists Aaron Chia and Soh Wooi Yik in the last four.
Vendy said: "If you had said to me at the start of the week I was going to get a silver, I'd have snapped your hand off. I couldn't be happier.
"It's been the best experience of my life. To have all my friends and family and the home crowd's support is something I cannot put into words.
The final gold medal match of the day saw Smith and Lauren Birch come up against Malaysia's Thinaah Muralitharan and Pearly Tan.
The Malaysian pair were in fine form throughout, playing some unplayable shots that helped them to a straight sets victory.
Birch said: "To keep sticking at it in that game, show our character out there and really give it our all, it's a credit to us and what we were here to do, which is to fight for our country.
"I'm really proud that we were in that final today and it's just unlucky for us that they played amazing."