Gold Coast silver medallist Kim Daybell has been an inspiration to many during the Covid-19 pandemic. Setting aside his Table Tennis dreams at Tokyo 2020 to help the NHS on the front line as a junior doctor.
As athletes look to return to training as threat levels gradually fade, Daybell is unsure when he will be able to pick up his paddle once again.
"I've not played since just before lockdown and there is just nowhere to play, at the end of the day all the clubs are shut and it's an indoor sport and all the recreational sports haven't gone back to normal yet. Daybell said.
"Elite sport is starting again, so for us personally with table tennis we have got a three- or four-week programme which we have virtual training on Zoom. Then looking to get a few more athletes back in the fold, but even then, it is going to be on an individual basis."
An uncertain road ahead
Whereas for some sports it is purely a case of when facilities open they can resume normal practice, for Daybell and his para-table tennis team mates there are still hurdles to overcome.
"Within Para-sports we have really vulnerable athletes who have been shielding and isolated for a long time and very nervous to come out. In my personal situation we have had lots of talks back and forth because I'm completely transparent with the Paralympic table tennis team because I'm still on call and still seeing patients who have Coronavirus or could potentially have Coronavirus."
Not wanting to put anyone at risk or make fellow athletes feel uncomfortable Daybell knows it is going to be a long process.
"Hopefully we can figure something out, whether it is training with a robot initially whilst the other guys go back. Then when things die down then easing my way back in training with just one coach or something like that, but we will work it out. I've been really well supported by our federation."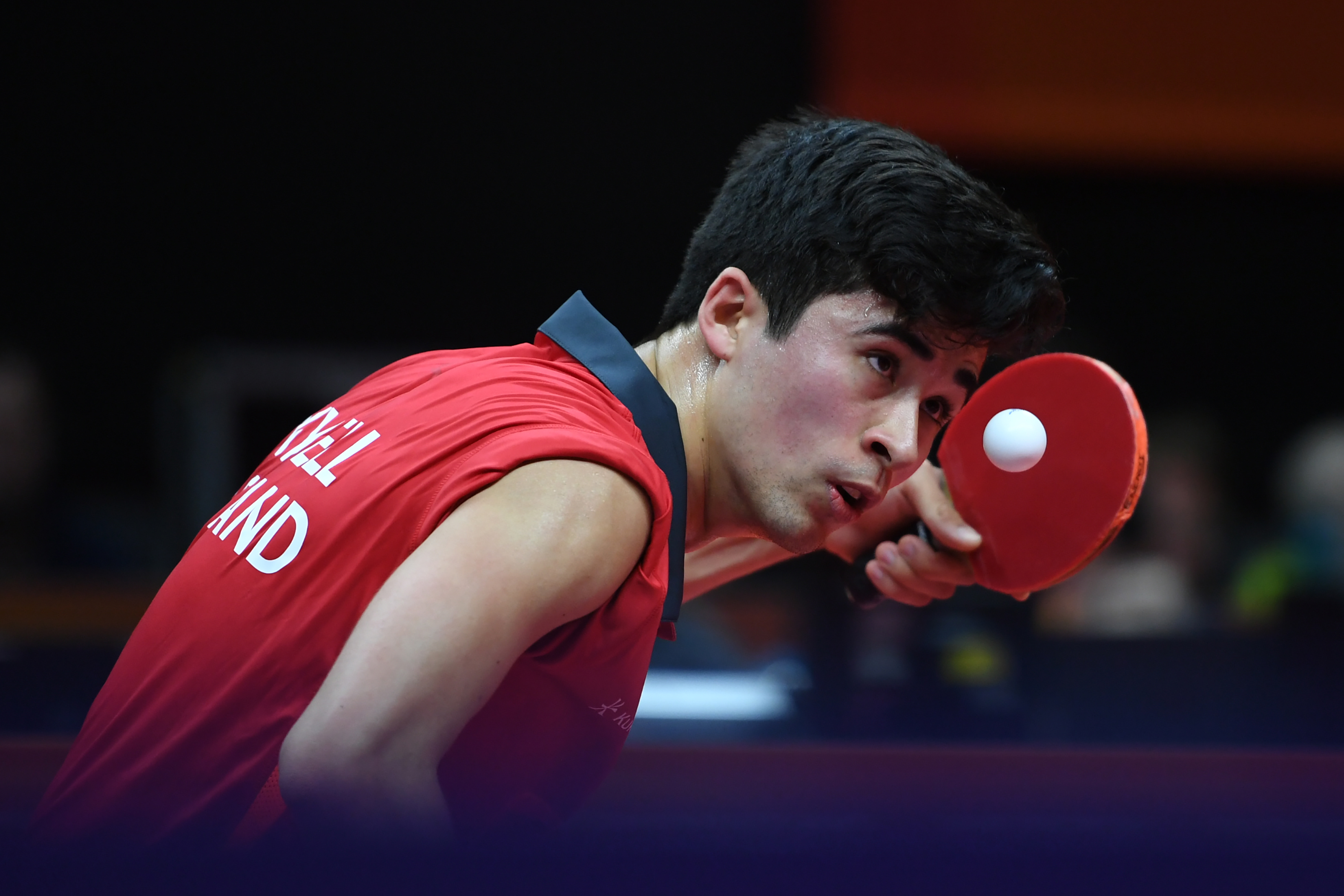 "But I'm missing playing as I've not trained at all so it's difficult to see what it is going to look like; we were at a level where we were getting ready to play in the Paralympic Games and highly tuned and ready to go. But that's all gone, like that! It's going to be very interesting getting back to things and it will just be a long process, but the new focus has been set now and we have 12 months to work on being ready for that point."

All eyes on Tokyo
With his focus now completely on the Tokyo Games in 2021, Daybell is excited for the world to have something to celebrate after a tough 2020.
"It will be a time when the World really needs something to bring everyone together, because I know everything that is going on at the moment is bigger than sport. But sport is a huge part of our culture and it brings nations together who wouldn't normally come in to contact. So, it's vital really and I think Tokyo could be an amazing celebration.
With the delay of the Olympics, the eyes of the world will shift even faster to the Commonwealth Games on home soil just 12 months after.
"Birmingham will be fantastic for a country that would have been so much by then, two years down the line. Hopefully it will be something really special and hopefully I can be a part of it as I had a great time at the Gold Coast. Fingers crossed all being well that we will be there in two years' time and I'm sure it will be a fantastic event."
To keep up to date with all the Team England athletes in the lead up to Birmingham 2022 follow Team England on Facebook, Twitter and Instagram.