Mixed team bounce back to progress to badminton quarter-finals

England's mixed shuttlers are through to the semi-finals and will face Malaysia on Monday morning after defeating Canada 3-0.
It was a welcome whitewash after yesterday's disappointing Group B 4-1 defeat to Singapore, with the mixed doubles pair of Marcus Ellis and Lauren Smith registering a 2-0 (21-9, 21-12) win before Toby Penty was made to work by Brian Yang in a 2-0 (21-19, 21-19) victory.
The men's double pair of Ben Lane and Sean Vendy rounded off the morning session winning 2-0 (21-17, 21-12) and attention will swiftly turn to a tough semi-final tomorrow against the 2018 silver medallists.
"If you look at the momentum we got in the second game, that's what I'd call a groove," said Smith.
"Today we went out with a fresh mindset, let yesterday slip out of our minds. We really stamped our authority and hopefully it will help the team with a bit of momentum.
"Whatever happens on the court, we need to have more presence. If we're down, we need to still show them that we're fighting."
Richardson overcomes Nkobeza in tight tussle and Tyers advances to quarter-finals
Middleweight boxer Lewis Richardson is well on his way to claim a medal after beating Uganda's Yusuf Nkobeza by split decision (4-1) in the Round of 16 this afternoon.
The 26-year-old will face Guernsey's Billy le Poullain in the quarters on Wednesday and has set his sights on going all the way in the National Exhibition Centre.
He said: "I knew it was close going into the last round, it was 1-1 and I was down on one and up on one with it even on three scorecards. I knew it was close.
"But we put in a lot of hard work and effort when we train with GB Boxing and Team England and the fitness has come through there, it was a really good last round.
"One more for the bronze match, which would be guaranteed, and I'm going to get it. Then it's onto the semis and the finals after that."

Joe Tyers is also through to the light welterweight quarter-finals after the referee stopped his contest against John Ume after 110 seconds in Round 1.
He will face Mauritius' Louis Richarno Colin on Wednesday evening and was pleased with tonight's result.
The 21-year-old said: "You take whatever you can, a win's a win.
"I caught him with the first one, then he kept jumping in with the head and we clashed. He kept coming in with the head and it got worse."
"This gets my face out there with all the media and the crowd that's here. We'll see how it goes here but that [Paris 2024] is the goal."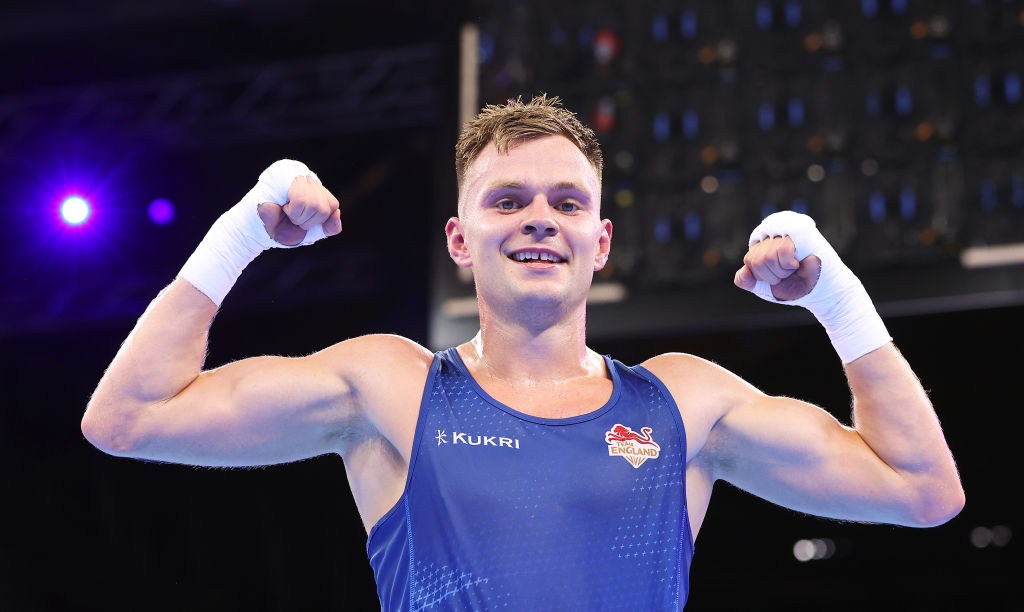 Stubborn Wales beaten to continue excellent start for men's hockey while women edge Canada

Nick Bandurak's double secured victory as England continued their winning start to their campaign in Pool B.
The hosts were twice pegged back by a dangerous Welsh side, having taken an early lead through Sam Ward with Bandurak restoring their advantage.
Phil Roper made it 3-2 after a James Carson equaliser and Bandurak gave England breathing space in the 57th minute.
England now sit top of their Pool with a fierce match against India on Monday to follow.
Bandurak said post-match: "We knew going into it Wales were going to be working exceptionally hard and it was a massive game with two home nations involved.
"We didn't quite play our game throughout and there was a bit of frustration creeping into it but ultimately in tournament hockey you are not going to play your best every game it's about grinding out results and getting points.
"That was a big game in the context of our group and we knew that and thankfully we were able to come through."
And England women claimed a crucial 1-0 victory over Canada with a tricky tie against India coming up on Tuesday.
Anna Toman got the only goal and acknowledged they will have to improve their performance to get up to the required level.
She said: "I think it'll be another step up and another challenge for us. We know the quality they have in their team. We need to up our game and be really on it.

"First half we were really pleased with the performance. Obviously we would've liked to put a few more goals away but we were creating our chances and we stuck to our game plan.
Second half we went away from it a little bit and we were a little disappointed in ourselves. The most important thing is we got the three points."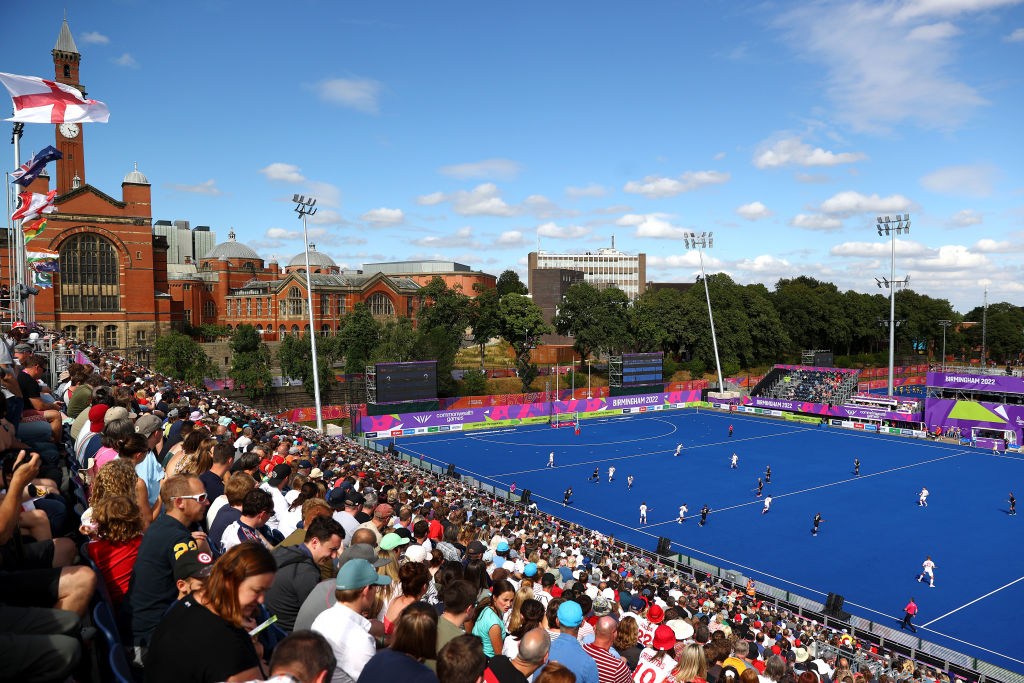 England men through to table tennis semis with clean sweep of Cyprus
The men's table tennis team made light work of Cyprus this afternoon, running out 3-0 winners without dropping a game to set up a last-four tie against Singapore who beat Canada 3-0 this morning.
Tom Jarvis and Paul Drinkhall won the opening doubles match 3-0 (12-10, 11-3, 11-2) before Liam Pitchfork saw off Marios Yiangou 3-0 (11-5, 11-3, 11-6) and Drinkhall returned to the court to triumph 3-0 (11-6, 11-8, 11-4) in his singles match.
Drinkhall commented afterwards: "It went well. We started a bit slowly in the doubles, which you half expect as we came out of the group very comfortably and these guys were a level up.
"They put us under a bit of pressure initially and we didn't deal with it too well. But we relaxed into the game, showed what we were capable of and we'll have to start at that point tomorrow in the semi-final."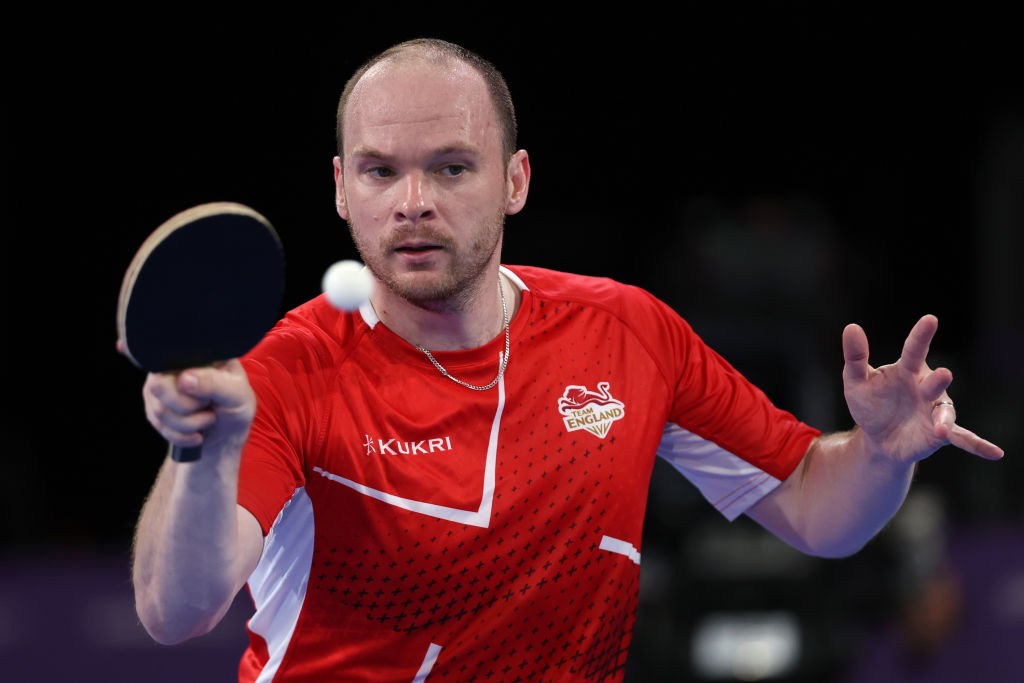 Rugby Sevens: England women win bragging rights in home nations showdown and men beat Uganda

England's women put in a five-star performance to beat Scotland 29-5 in the fifth-place playoff to end their campaign on a high.
Grace Crompton crossed twice in a match that was still in the balance at half-time with the score 7-5, but the Red Roses upped their game following the break to run in five tries in total.
Captain Abbie Brown had time to reflect on what they'd achieved at the tournament as a whole.
She said: "We didn't get what we came out to achieve. But for me it's so much bigger than that. We went on a lap of honour around the pitch and the amount of little boys and little girls out there who just want a photo or autograph is exactly why we do it. That to me is bigger than any kind of medal."
England's men took ninth place in their playoff against Uganda with a half-time score that exactly mirrored the women earlier in the day.
An open second period saw the hosts finish as 31-17 victors, with 22-year-old Jamie Adamson impressing with three tries.