As 2019 fast approaches, it's that time of year where awards ceremonies are in full flow and the question of who will win Sports Personality of the Year is on everyone's lips as we look back at the nation's sporting achievements from the past 12 months.
With that thought in mind, we thought we'd make December the time to celebrate Team England's greatest moments from 2018 – and with 45 gold medals, 45 silver medals and 46 bronze medals from this year's Commonwealth Games, there's plenty to great moments to pick from.
For the next three weeks across Team England's Facebook, Twitter & Instagram pages we'll be celebrating a few of our highlights from a medal-laden 2018. Here's a few that might well make the cut…
Big Fraze gets his moment
A long-standing member of the GB boxing set-up, Frazer Clarke had been made to wait for his moment in the ring.
First he missed out to Anthony Joshua in selection for the London 2012 Olympic Games, then experienced the same fate when Joe Joyce filled the super-heavyweight slot at both the 2014 Glasgow Commonwealth Games and the 2016 Rio Olympic Games. But good things come to those who wait.
With eight medals already in the hands of the 12-strong England boxing team, Clarke's gold medal bout brought the Gold Coast boxing competition to an end and the big man didn't disappoint, beating India's Satish Kumar by unanimous decision to follow in the footsteps of Joshua and Joyce.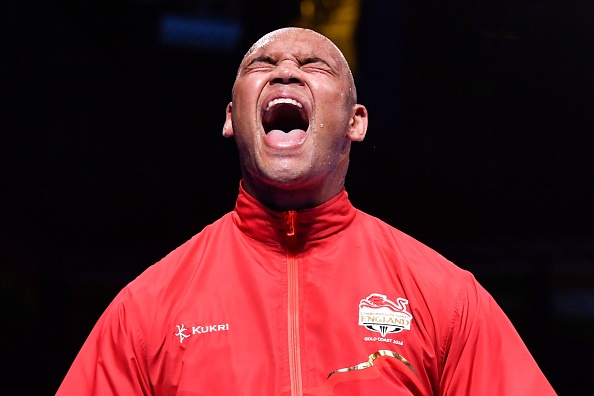 Fourth time lucky for James Willstrop
Representing Team England at his fourth Commonwealth Games, James Willstrop already had a stack of Commonwealth medals to his name leading into the Games. But not the one he coveted the most.
In all three previous Commonwealth Games, Willstrop had lost out to teammate Nick Matthew in the men's singles event – including twice in the final.
However aged 34 and at the fourth time of asking, Willstrop claimed the biggest win of his career in what could potentially be his final Commonwealth Games experience.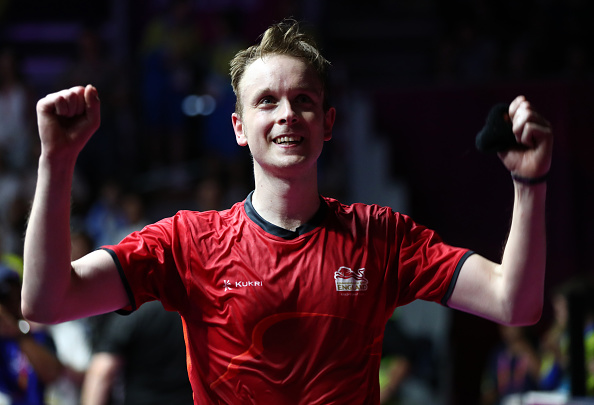 Sophie Hahn completes the set
Already a European, World and Olympic champion, not to mention a world record holder too, Sophie Hahn only had one title missing from her impressive résumé, a Commonwealth title.
Still aged just 21-years-old, Hahn was undoubtedly the hot favourite leading into the T38 100m final and it was to be a case of business as usual as the Nottingham-born athlete stormed to victory in a Games record time of 12.46 seconds to complete her set of major event titles.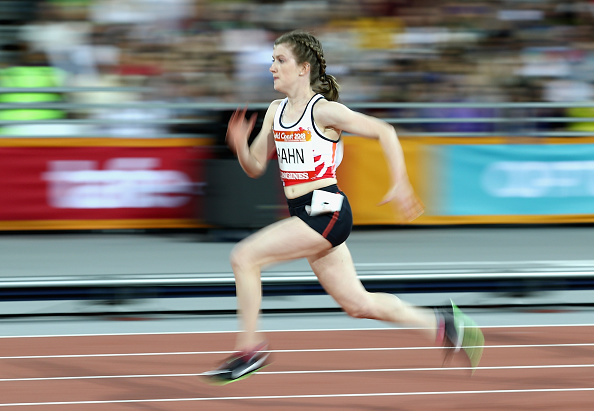 Roses make history

Since Netball was first introduced to the Commonwealth Games in 1998, never before had Australia and New Zealand failed to reach the final. But in 2018 England's Roses had other ideas.
First making history as Jo Harten's semi-final winner in the final second of play put England in the Commonwealth Games final, the class of 2018 had gone further than any Roses team before them.
Then in the early hours of Sunday morning on April 15 2018, lightning struck twice as Helen Housby's last-second goal in the Commonwealth final sunk the hosts and defending champions Australia as The Roses wrote their name in Commonwealth history.