After stepping onto the podium at Gold Coast 2018 two years ago, Squash player Sarah-Jane Perry is keen to make the most of home advantages and make sure she is stepping onto the top step in two years time at Birmingham 2022.
"The journey towards the Games from now on, is kind of, accelerating." Perry said.
"Since Gold Coast, I had surgery on my elbow, so that put things back a little bit, but that's all good now, and I'm training where I want. Now it's just having that long term goal and making sure that everything is working towards being where I want to be in two years' time. For me that's my main focus, my main goal, and that's what everything is going to be working towards until then."

Going for gold
Despite bringing home a fantastic silver medal two years ago in Australia, Perry is aware that there is still something missing despite achieving what she set out to do.
"I said before I went to Gold Coast that I wanted a medal, and I got a medal and I was very pleased that I got a medal, but at the same time, very, very disappointed that I didn't get a gold medal."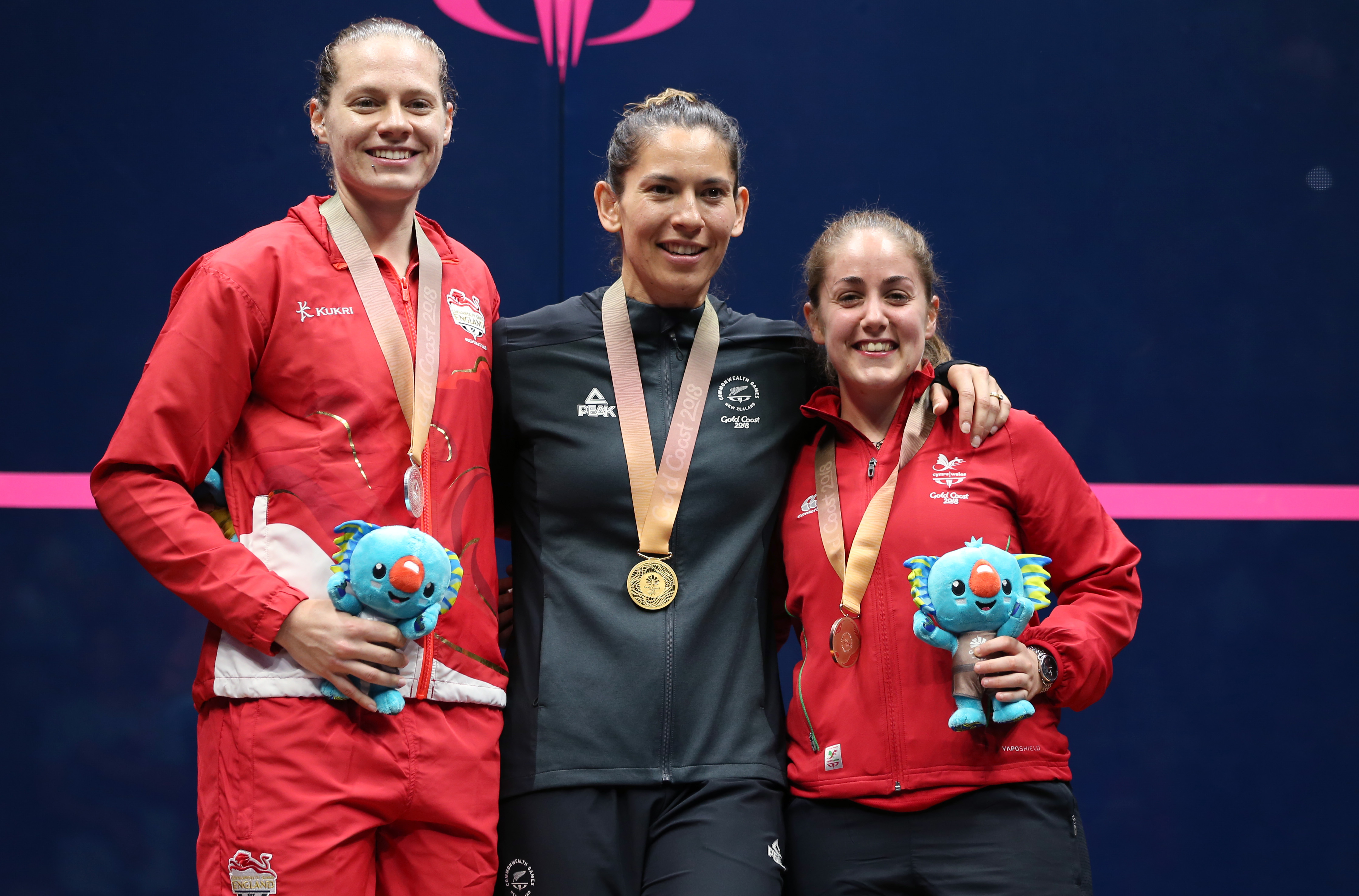 "I've always had a desire to prove people wrong, and I think even though it's not a person, I think that medal being silver, no gold, and losing that final has actually driven me on to next time in Birmingham and just be even more hungry for that gold medal."

Pinnacle
With squash not being an Olympic sport, the focus for Perry and her competitors will be solely looking ahead to Birmingham 2022 as the next major multi-sport Games for the sport
"As a squash player, the Commonwealth Games is up there as the pinnacle of your career, so my silver medal is one of the highlights of my career so far, and if I were to get a gold medal at Birmingham, then that would definitely be at the top of my list. It would be right up there with winning a World Championship in the squash world, so I think that puts more importance on it. But it's more focus and not more pressure which is good."
To keep up to date with all the Team England athletes in the lead up to Birmingham 2022 follow Team England on Facebook, Twitter and Instagram.