As three-time Commonwealth champion Nick Matthew prepares to make his farewell appearance at the World Series Finals before officially retiring, we caught up with The Wolf to look back on what has been a glowing career.
Did you ever imagine you would achieve all that you have when you first took up squash?
"No of course not. I think I've been incredibly lucky to have had the journey that I've been on. It's hard to pick out one title amongst them, I've been blessed to have many.
"I think right now the thing I'm most proud of is that longevity really. The fact that I've been top 10 in the world for 15 years and played at the highest level at 37, not many people can say that. I'm sure I'll be able to digest the individual moments in time."
Are there any specific memories that stand out in your career?
"I think it's always the ones that happen at home. For example having the World Championships in Manchester in 2013, you love to share things like that with your family, friends your team and that home crowd around you.
"Likewise with the Glasgow Commonwealth Games in 2014 and everything surrounding that, playing in front of 1 million people watching live on BBC after having knee surgery four and a half weeks before the games, there was lots and lots of emotion surrounding that event that I don't think I'll truly appreciate it until much later.
"It was quite a stressful time leading up to the games thinking you would miss something that was the biggest deal to you and then ending up having success in the end, that was one I'll look back on and question how I did it."
Out of all your Commonwealth Games, does Glasgow stand out most for you having had knee trouble just weeks before?
"Yeah I think so. It was amazing to win gold in India [Delhi 2010] as part of the doubles with Adrian Grant. Squash is very much a sport that is centred on the individual so to share that with a good friend and a teammate was amazing too.
"And we nearly did the double in Glasgow, just losing on the last few points and the fact we didn't play as a partnership for 12 weeks before because of my injury, we did amazing there so Glasgow holds some amazing memories all round really. With squash missing out on the Olympics that was our home Olympics."
Being Team England's flagbearer at Glasgow must have been a special moment as well?
"I was contemplating not going to the opening ceremony beforehand because I was worried about spending too much time standing up on what could potentially become a swollen knee. So to then end up carrying the flag, leading the team out, as well as celebrating my birthday, winning my 100th England cap and win gold – it was a crazy few weeks.
"I had a chair following me around so that I could rest and put my feet up – I don't think I was that popular with the other team members who were standing on the feet for all that time!"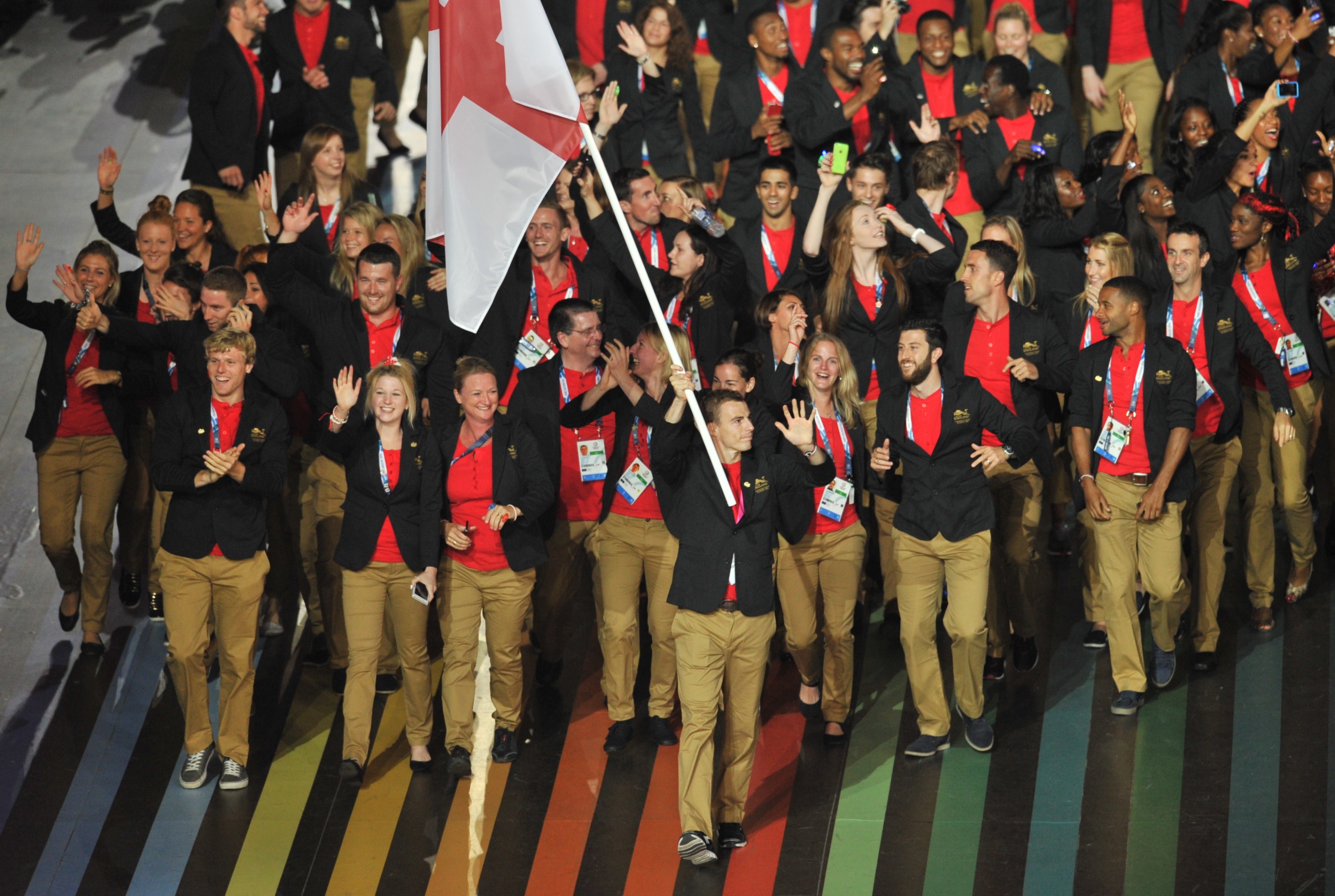 How would you like your career in squash to be remembered?

"That's a tough question. I think as someone who maximised their talent and ability and left no stone unturned to try to find their way to the top. I was never the most talented junior player out there so if it's possible for me to do it, hopefully I can inspire others to do the same."
Obviously the Gold Coast Games wasn't the result you wanted but how do you look back on the experience?
"I loved the Gold Coast, it was an amazing experience as I knew it would be. Australia is a massive sporting nation and we were so well-received out there.
"The squash didn't quite go my way and perhaps I was guilty of building it up too much for a fairy tale finish and put too much pressure on rather than trusting myself at this stage of my career just to go out and play. I still wouldn't change my preparation because I felt that I did get it right and just maybe on the day I needed to trust myself and let the execution take care of itself.
"Otherwise I thought it was an amazing experience and one that I will remember for different reasons other than being on podium."
How was it to see your teammate James Willstrop win individual Gold?
"When I lost in the quarter finals, watching the semi-final when I was hoping to have been playing James was tough. The emotions were still raw but by the time 48 hours had gone by and I was watching him in the final I wanted him to bring home that gold medal for the team, for England and I think he thoroughly deserved it on the back of such an incredible career.
"Everyone that's won the Commonwealth Games has been a world number one in their career so it kept it on that level of prestige and shows how hard it is to achieve that title on a world standing."
Who has been your greatest rival throughout your career?
"I've had some great rivalries both home and abroad, there's obviously clearly been James [Willstrop], there's been Gregory Gaultier in Europe and there's been a few Egyptians. With Ramy Ashour there was a time 2010-2011 when we were jostling for world number one spot, there's been Amr Shabana and lastly there's been Mohamed El Shorbagy who I've been honoured to have a rivalry with when he's 10 years my junior.
"Again that shows how early he's got to the top and it really sues up my longevity so I think overall I've had five great rivals throughout my career which has spanned a generation of the game."
What's next for you when you hang up your racket?
"In the short-term a bit of a break! From then on I'm going to start my own business in the sport from September which I've been preparing for the last couple of years.
"I'm going to be working of England Squash on a consultancy basis going forward and hopefully develop into the media side of the game as well – and for the first couple of years hopefully keep my playing standard good enough so that I can play exhibitions and a bit of a testimonial tour. There's going to be plenty to keep me busy and spend more time with the family."
How would you like to see squash develop in the years to come?
"In the time that I've been on tour it's come a long way. Prize money has come so far in the 20 years I've been playing and TV exposure alongside that too. I'd love to see it go to the next level in the Olympics.
"Anyone that sees it close at hand can see it's truly dynamic and truly an Olympic sport, we need to capitalise on where we are now and showcase the sport to the next level to get more people involved."