England's gymnasts are raking in the medals with Jake Jarman winning floor, Joe Fraser taking gold in pommel horse, Courtney Tulloch victorious in rings and Georgia-Mae Fenton defending her uneven bars title.
Jarman is eying Commonwealth Games history after claiming his third gold in Birmingham.
The 20-year old Peterborough gymnast arrived in Birmingham as a largely unknown newcomer in the team but in the space of just a few days has turned himself into one of the faces of the Games.
After helping England win team gold on Friday, he won the prestigious all-around title on Sunday.
And less than 24 hours later he was climbing back to the top of the podium, landed a dizzying triple twisting double summersault to secure floor gold, matching Max Whitlock and Nile Wilson, who won three golds in 2014 and 2018 respectively.
He will now start favourite for the vault final to move into a league of his own, as the first British male gymnast to win four golds at the same Games.
He said: "I'm looking forward to the vault final but I'm not setting any expectations, if I do what I can do I'm confident it'll be good. However, if someone had told me last week I'd have three gold medals I'd think they were crazy. I'll never get used to this feeling."

Jarman dedicated his latest gold to his nan, Sheila Jarman, who would spend hours at Huntingdon Gymnastics Club, watching and waiting for her grandson's practice to finish.
"My nan has always been there for me, she'd be sitting on the balcony at Huntingdon for all those hours," he added.
"When you are young you don't think about all the time people take out of you day but I'm at an age now where I appreciate it. I wouldn't be here without everything she did for me. She's watching back home on television and I hope she's enjoying it."
And Fraser chose to dedicate his latest medal to double Olympic champion Max Whitlock as he edged closer to Commonwealth Games history.
Whitlock has long dominated gymnastics's pommel horse but lost four years ago on the Gold Coast to Northern Ireland's Rhys McClenaghan.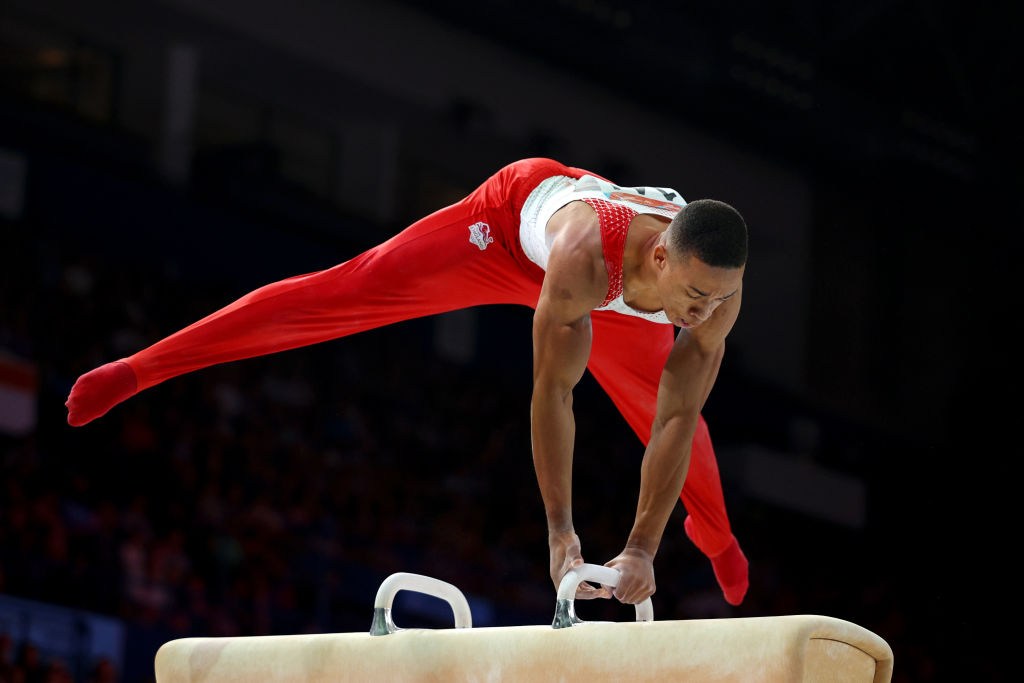 In the absence of Tokyo star Whitlock, McClenaghan started favourite to defend that title but Birmingham's Fraser had other ideas.

And he claiming his second medal of the Games to add to his podium topping performance in the team event last week.
More success in the high bar and parallel bars finals on Tuesday and he could become the first English men's gymnast to win four golds at the same Games - and the first athlete since shooter Max Gault in 1998.
"That medal was especially for Max," said Fraser.
"A routine in a pommel final is difficult in itself so I'm over the moon to walk away as the champion. Max just sent me a message to say 'OMG you legend!'.
And within two hours Gravesend's Fenton defended her Commonwealth Games title in nerveless style to put her mixed emotions from her first night bow in Birmingham.
Fenton helped England win team gold on Saturday but was left smarting after failing to qualify for the women's all-around title 24 hours later.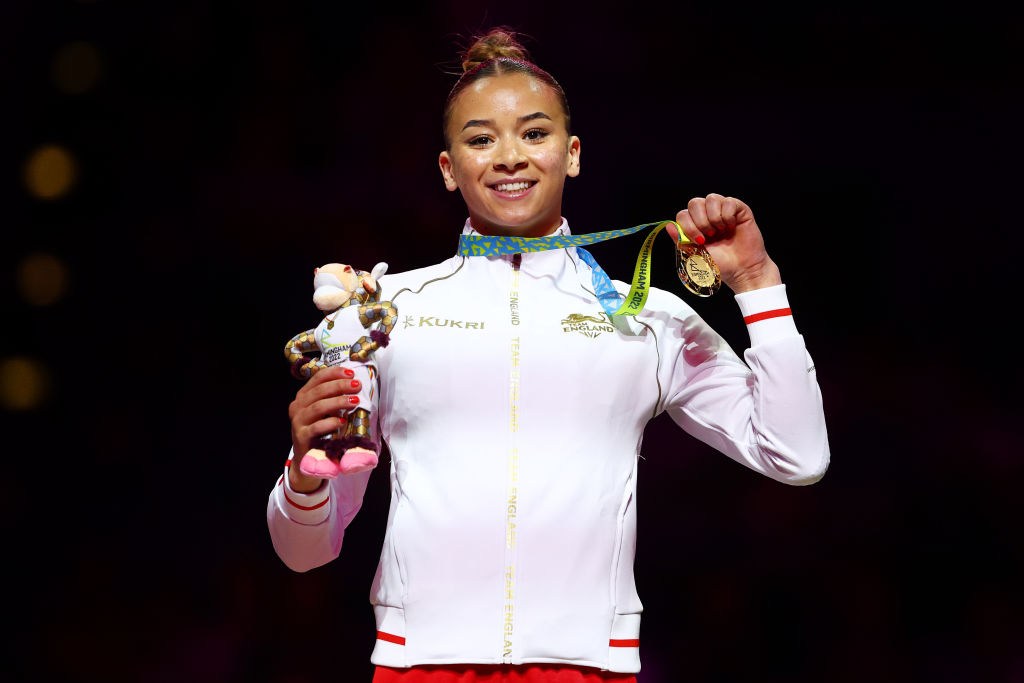 However, she produced a brilliant display on the uneven bars to edge out Australia's Georgia Godwin and South Africa's Caitlin Rooskrantz into the minor medals.

"I've been trying to work on my all-around and be more consistent, so I'd loved another chance at that, but to come away with another gold, I'm super happy," said Fenton, who will compete again in Tuesday's beam final.
"I came in confident and strong and wanted to do my normal routine and that was enough.
"I love these big occasions, it's why you do all the hard work to compete when the lights are on you and the pressure is on.
"It's the work and preparation at home that leads to this, the main thing for any competition is to trust yourself. I'm trying to do that more and it's really working."
And 23-year-old Giarnni Regini-Moran was all smiles after claiming floor bronze to add to his team event gold from last week in Birmingham.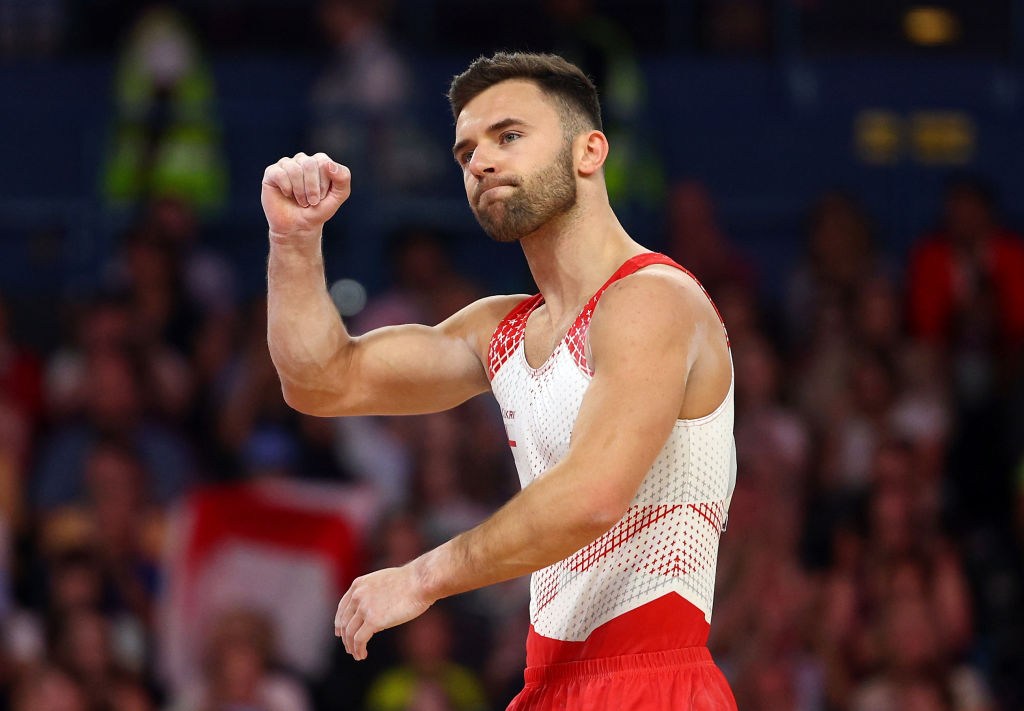 It was very different 12 months ago in Japan, as he was part of a Team GB squad that agonisingly missed out on an Olympic medal.

"I don't want that feeling again, it's the toughest thing to take," he said.
"Coming fourth in Tokyo and missing out on medals fires you up. You want to be on that podium, you want to be leaving events like this with a medal around your neck. I can tell you this feels so much better.