Jake Jarman made history with his fourth gold of the Games, Alice Kinsella raised the roof on the floor, Joe Fraser claimed his third gold and silvers are taken by Ondine Achampong and Giarnni Regini-Moran.
Jarman has certainly come a long way since he was talent spotted in a Peterborough park swinging from the monkey bars.
Jarman was just seven years old when his gymnastic prowess caught the attention of a passing coach, the sort of scouting performance a Premier League football club would crave.
The 20-year old added the Commonwealth Games vault gold medal to his podium topping performances in the team event, all-around competition and floor final.
He becomes the first Englishman to win four golds at the same Games since shooter Mick Gault 24 years ago in Kuala Lumpur.
"When I was younger I was a very hyperactive kid," recalls Jarman.
"When I was seven I was in the park in Peterborough and my Mum told me that a gymnastics coach was there at the same time.
"I was just swinging from the monkey bars and he told my Mum, 'you should bring your kid to one of the local clubs.'"
Jarman's career was guided by his nan Sheila, who would take him to Huntingdon Gymnastics Club while his parents worked. And she'll be among the first he sees when he returns home later this week.
"I spoke to her on the phone the other day, she was over the moon with how I have done," he added.
"I have never heard her so excited on the phone, I was struggling to make out some of her words. She said just to do what I normally do and have fun, my Nan has always been a huge part of my gymnastics. She has always been a huge supporter, so I can't thank her enough.
"I don't know yet when I'm going to do with the medals. I'm going to find somewhere in my house to store them, maybe a nice glass cabinet if there is space."
At this rate, there may not be.
Home town stars Joe Fraser and Alice Kinsella won physical and mental battles to claim Commonwealth Games golds against the odds.
Fraser's appendix ruptured in June and he fractured his foot just three weeks ago but he secured his third gold of the Games with a brilliant parallel bar performance.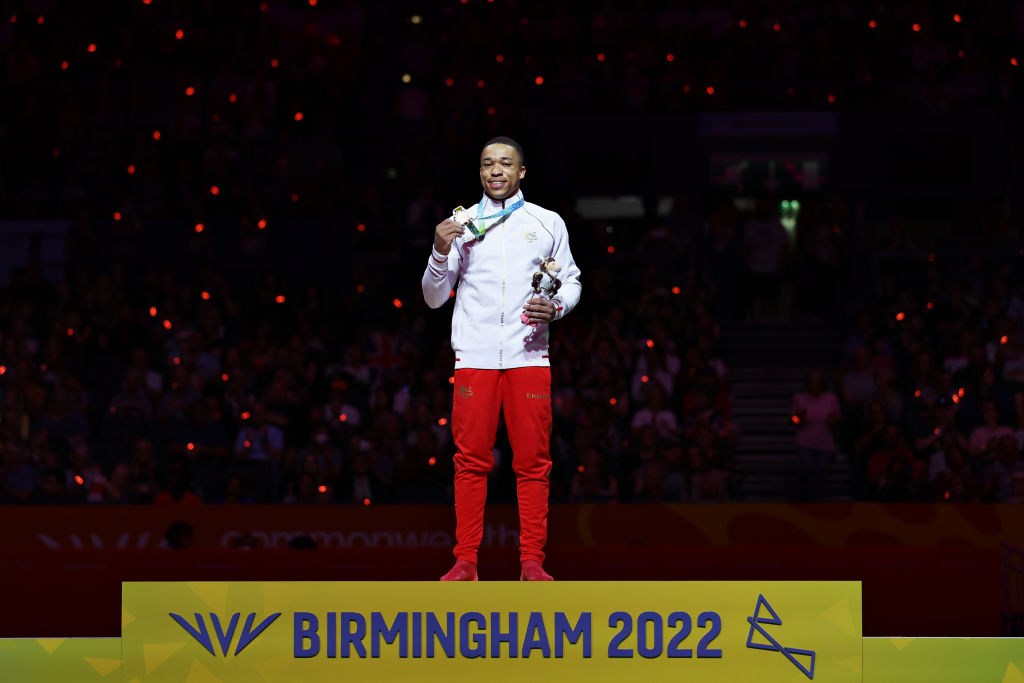 And Kinsella, in tears after a fall in Sunday's all-around competition, brought Arena Birmingham to its feet with a sparkling display to win the women's floor title - then admitting panic attacks had plagued her preparations.
"When the appendix burst, my dreams were still bigger than three gold medals," said Fraser.
"The broken foot, that made me rethink as that really took me back. I had to change a lot of my training sessions but I have a mindset where I believe in myself. I'm grateful to be here in front of a home crowd with three golds.
"It's incredible, competing it your home city, it felt different. I can't explain the feeling I had out there. If I could, I'd do the whole week again and give the medals back just to feel that buzz of competing in front of Birmingham's fans again."
Kinsella, a bronze medallist at last year's Olympics, leaves the Games with two golds and paid tribute to long-time coach Brett Ince, who has been a rock in her corner in recent weeks.
There were tears again for the 21-year-old from Sutton Coldfield but this time they were tears of happiness - and relief.
"My goal was to come away with more medals but everything happens for a reason," said Kinsella.
"I wouldn't be here with this gold medal without Brett. Since I rolled my ankle a couple of months ago, I've been having panic attacks on the floor mostly every day doing it.
"It was definitely mentally hard for me. I did the same thing in Tokyo so for that to happen again, the trauma all came back. Now I'm feeling a lot more confident on it.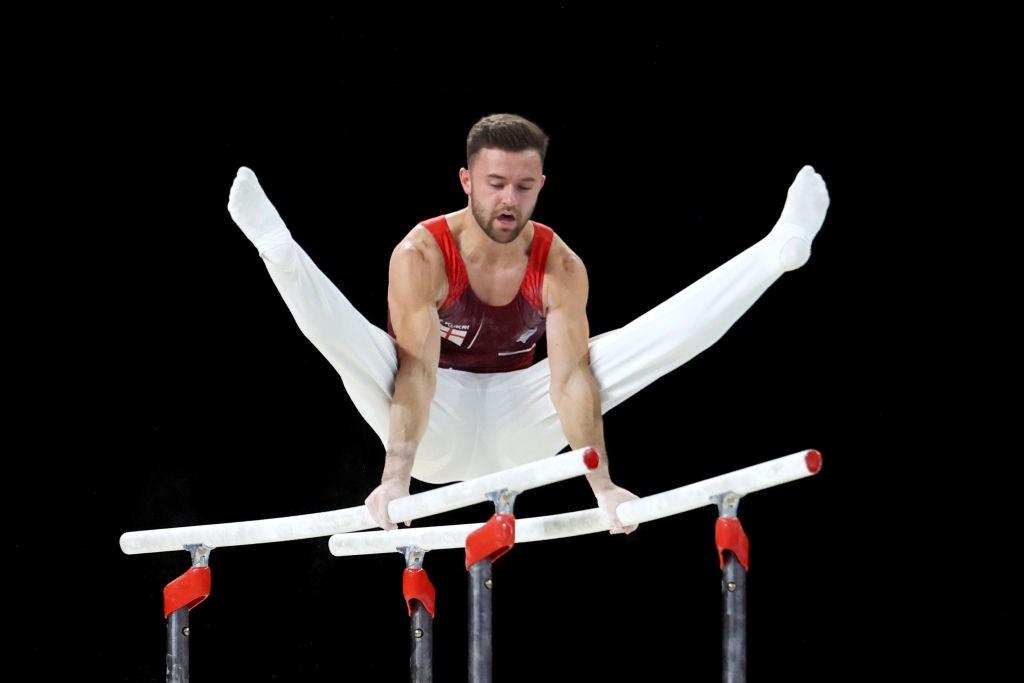 And Great Yarmouth's Regini-Moran had a birthday to remember with a double silver at the Commonwealth Games.
Regini-Moran added silvers in the vault and parallel bars to his gold medal in the team event last week and bronze in Monday's floor final.
But the Pegasus Gymnastics Club athlete admitted he almost shed a tear when the capacity crowd at Arena Birmingham gave him a full-throated rendition of 'Happy Birthday'.
"Everyone singing happy birthday, I couldn't have felt more loved out there," he said. "The fact the performances went well as well just topped it off.
"I'm super happy with how these Games have gone. With the vault, my goal was just to land on my feet.