The Commonwealth Games in Birmingham may have only just begun, but the velodrome is once again proving a medal haven for Team England.
On the first evening session at the Lee Valley Velopark, home supporters were treated to two silver and two bronze medals.
In the men's 4000m team pursuit gold medal final, Team England made up of Charlie Tanfield, Oliver Wood, Dan Bigham and Ethan Vernon, narrowly lost out to New Zealand, but Tanfield was proud of the team's efforts.
He said: "We could be disappointed with our time but did a PB performance outside of the Games, so we can't be.
"You want to win I feel as though it was great to share the podium with the group of mates.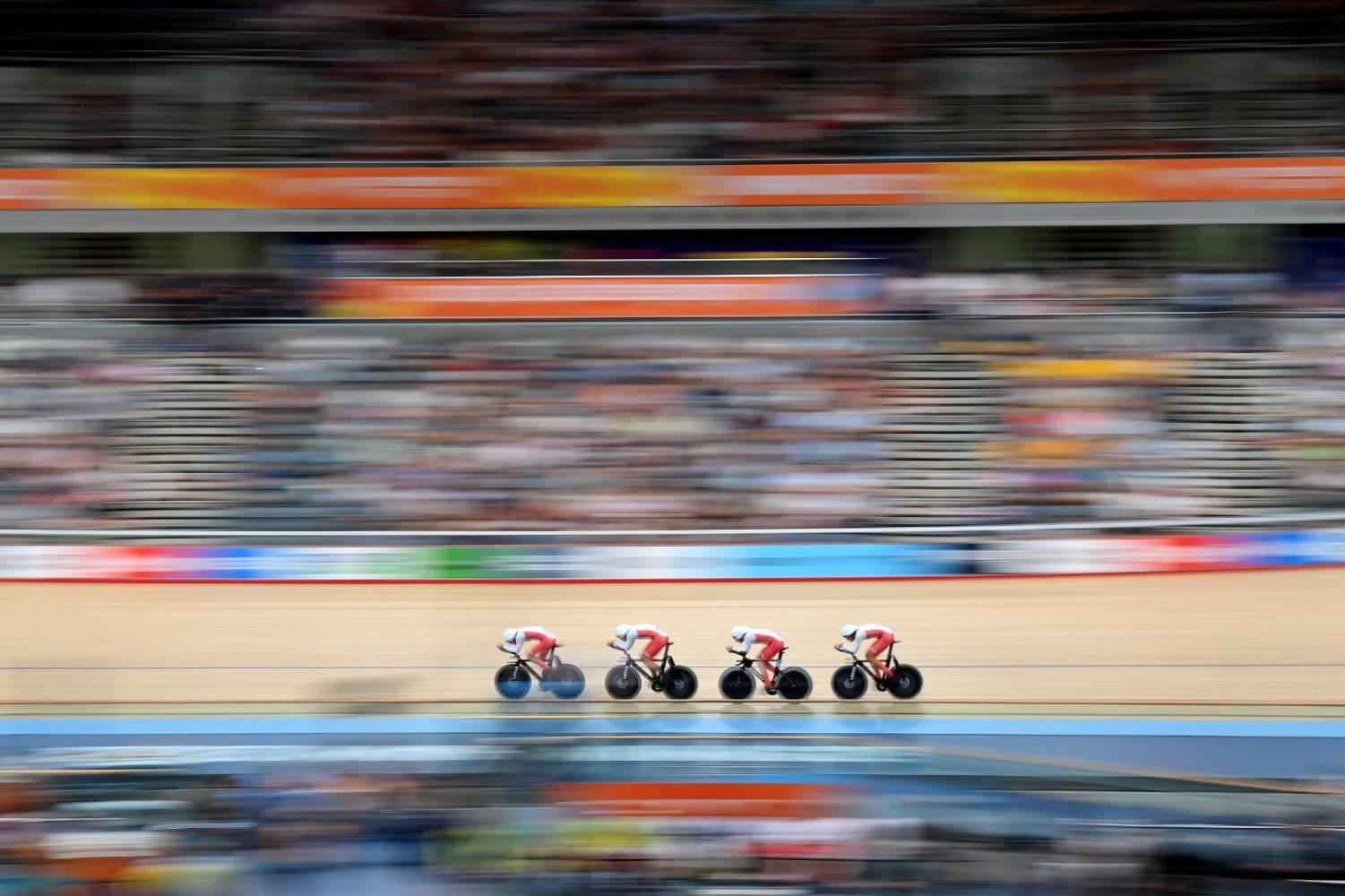 "We're looking forward to the World Championships at the end of the year, to take some time off here and there. I reckon we could be in the mix there."
Meanwhile, Team England were bested by another Oceanic outfit in the men's team sprint as Australia took the gold, with Joe Truman, Ryan Owens and Hamish Turnbull, and Truman is already thinking about getting their own back.
He said: "This makes it all worth it. It's great to go to World Cups but this is amazing. You don't have any pain in this atmosphere, it's fun.
"It makes us hungry too because we want to be on that top step in two years' time. For sure the Aussies are going to be one of the teams to beat so hopefully this is the first step in that journey."
There was a happy return to Commonwealth action for Laura Kenny, as the highly-decorated Olympian led her young team including Josie Knight, Sophie Lewis and Maddie Leech, to bronze in the women's 4000m team pursuit.
She said: "I've never felt under so much pressure to win a bronze medal in my whole career."
"Just the fact that it's such a young team, and obviously I've been really lucky in my career that I've had some brilliant experiences and I've been able to step up on that podium.
"And this is their first taste of it. So honestly, going into that final, it could have been a gold medal ride at the Olympics, I was that nervous.
"To be honest, I didn't even think I was going to be here. If circumstances had been different, I wouldn't have been here. To be able to come here and play a part for these girls is brilliant."
There was also a successful return for Stephen Bate in the men's tandem B 1000m time trial, as he won bronze in his first race back after recovering from a hip injury.
He said: "I'm elated. This is the first time we've brought it together and the first race I've done since surgery, so it's amazing. I'm not a kilo rider so I didn't know what to expect.
"This is one of the best medals I've ever won, it's right up there with a Paralympic gold."