Twin brothers Joaquin and Javier Bello made history as they earned England's first ever Commonwealth Games medal in beach volleyball.
The 22-year-olds defeated Rwanda's Ntagengwa Olivier and Gatsinzi Venuste in the bronze medal match on Sunday afternoon, in their first appearance at the Games.
Javier said: "It's very hard to put it into words. We're just really grateful, really proud and really excited. That was the best experience we've had in our career so far.

"Having all those people supporting us and enjoying beach volleyball, having our family there and being able to enjoy this moment with them is indescribable really. It's amazing and I hope we live another moment like this."
After coming second in their group, the pair saw off Gambian duo Sainey Jawo and Mbye Babou Jarra in an exhilarating deciding set at the quarter-final stage.
They were beaten in the last four but were determined to provide the spectators with something to cheer and bounced back in style against Olivier and Venuste, taking the first set 21-12.
They kept up their momentum in the second, winning it 21-12, and were quick to credit the atmosphere as key to inspiring their success.
Javier added: "It would've been amazing for us to win the first medal anywhere but to do it here, at home, it felt like the whole country was behind us.
"Every time we played a match, we went home, looked at our phones and there were lots of people sending us amazing messages of support. We saw all of that, we felt all of that, on the court and off the court at all times.
"That really helped and that's the reason why we're standing here with our bronze medals."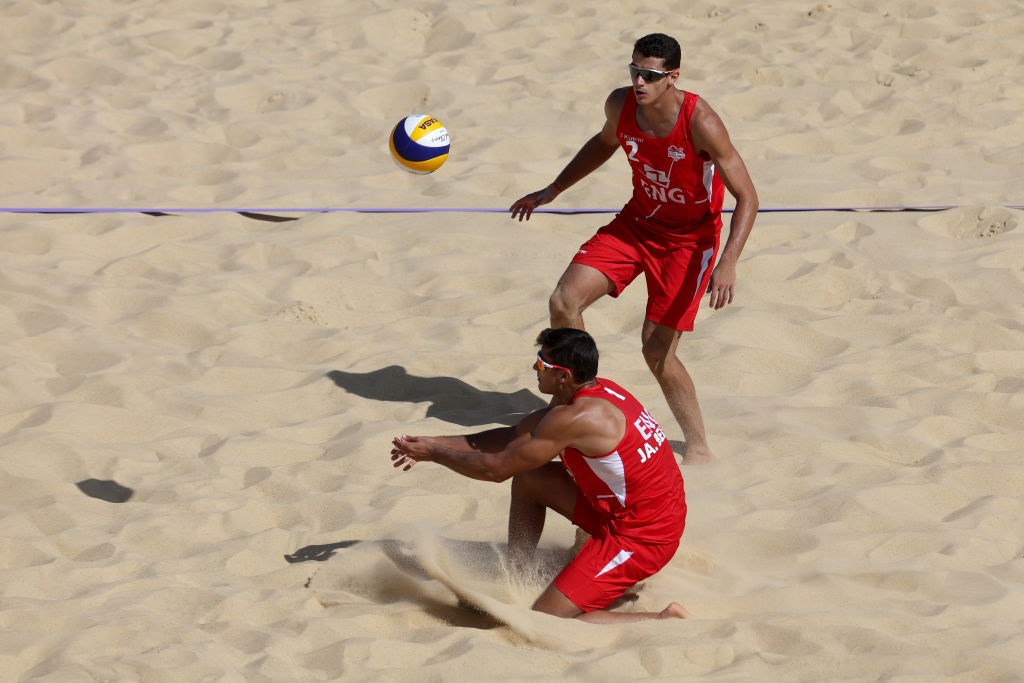 The pair believe there is more to their role than medals, however, and hope their performances inspire a new generation of potential beach volleyball fans and players.

"This event was just outstanding in every way," Javier added. "The number of people that came to watch live and on tv to enjoy beach volleyball, it's never been seen like this before, maybe since the London Olympics.
"We hope that's going to create a wave of change and growth in our sport, with more people playing, even recreationally on the beach."
The siblings are now setting their sights on a trip to Paris in 2024, with Joaquin making their intentions clear after proving they can compete on the global stage.
"We're going to keep working," he said. "We're going to keep trying to push up the world rankings and to try to qualify for the Olympics.

"This is the beginning of beach volleyball in the UK."