Alex Yee earned Team England their first medal of the Birmingham 2022 Commonwealth Games with gold in the men's triathlon, while Georgia Taylor-Brown claimed silver in the women's event.
Yee took victory in the final stages as New Zealand's Hayden Wilde was forced to take a penalty on the home straight, while Australia's Matthew Hauser rounded out the podium.
He has now added Commonwealth gold to the Olympic silver he won last summer as he ticked off his main aim for 2022, with the mixed relay still to come in Birmingham.
"This was my big goal of the year," the Lewisham native said. "There's a world title up for grabs, Super League and lots of other things going on, but I really pinpointed this down.
"It's a home event first of all and also an opportunity for our sport to develop, to be put on a stage and for so many different nations to try it out.
"This definitely was a standalone thing for me. I wanted to prioritise this as its own standalone event. It isn't a stepping stone to bigger things, it's a huge thing in itself.
"I wanted to enjoy it and take it all in, this is still my first Commonwealth Games, so I wanted to make sure I enjoyed the experience and it's really special to kick it all off.
"I'm sure there's going to be a lot of special things happening through Team England for the next 11 days."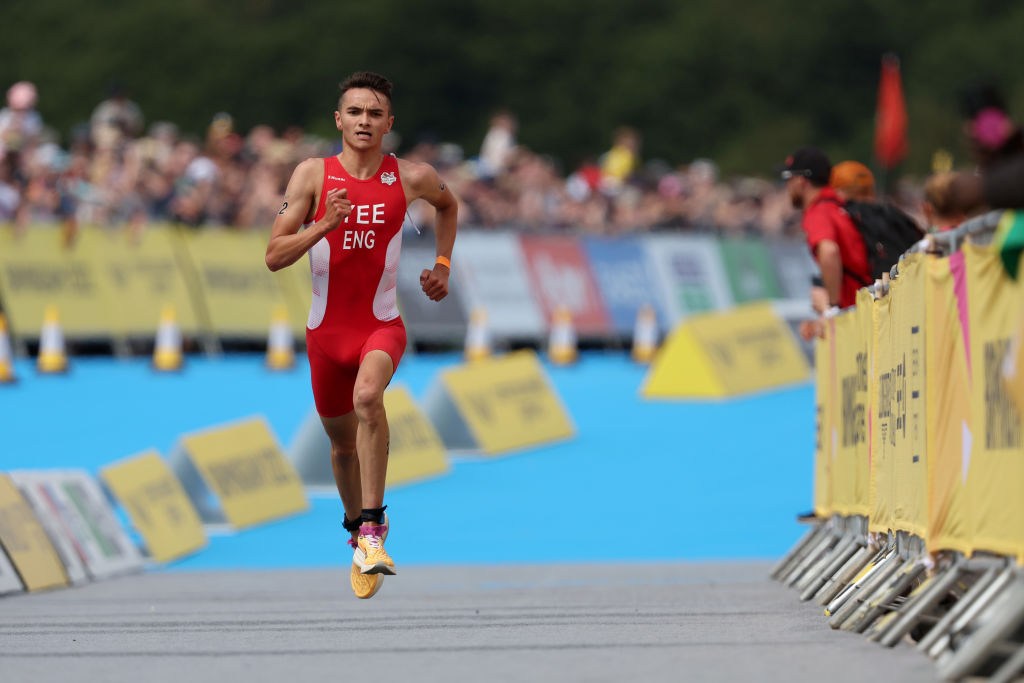 20-year-old Daniel Dixon, who came into the team as an injury replacement for Jonny Brownlee, was the next Englishman home in 12th, finishing a minute and 28 seconds behind Yee.
Samuel Dickinson rounded out England's involvement, coming home in 19th place in a time of 53:40, and Yee hailed his compatriots for their efforts in helping him triumph.
"They were a massive help," he said. "Those guys worked super hard for me.
"Definitely Dicko [Sam Dickinson] sacrificed his race for me and I was really appreciative of what he was doing.
"I feel hugely honoured for him to race for me and that I could honour his hard work by getting the win."
Taylor-Brown was neck and neck with defending champion Duffy coming into the transition off the bike before the Bermudan pulled away on the 5km run, leading to a repeat of the Tokyo 2020 one-two.
The 28-year-old from Manchester ensured Team England keep hold of silver after Jess Learmonth claimed second spot in the podium at Gold Coast 2018.
Sophie Coldwell just missed out on a medal, finishing in fourth, one minute behind Taylor-Brown with Scotland's Beth Potter sandwiched in between them.
Sian Rainsley was the final Englishwoman home, her time of 57:54 earning her 12th place, while Taylor-Brown credited the crowd with helping her to the podium.
She said: "The home crowd were incredible. I had goosebumps on the bike, especially being in the breakaway, that was just so special. They were relishing in that, they were loving it.
"My family were dotted all over the course, I saw a few of them on the final run corner, so that was nice.
"They were so loud on the first part of the hill which helped, but then there was no one. I need people all the way up here so I can't hear myself breathing. The crowd were absolutely incredible.