Nile Wilson and James Hall were in supreme form to take Gold and Silver respectively in the Men's All Around gymnastics final in a thrilling morning of action in the Gold Coast that followed two gold medals in the para triathlon.
The 1-2 represents an incredible Games for the duo, who won gold medals on day one in the team event, and they have backed it up in the Coomera indoor stadium this morning with two super performances.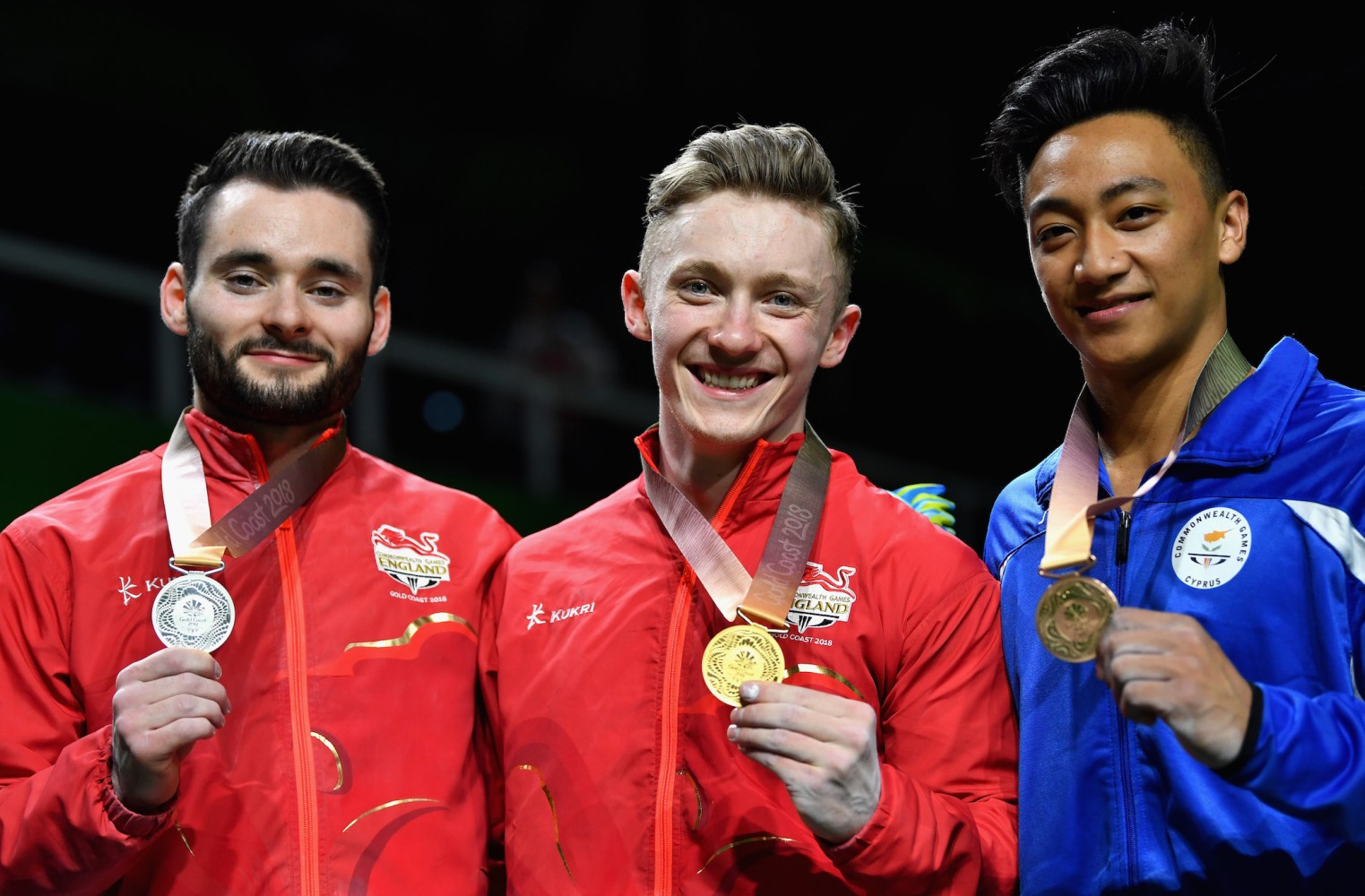 In a thoroughly competitive All Around Final that saw Cyprus' Marios Georgiou and Scotland's Frank Baines push them right to the wire, it was Wilson who secured gold in his final routine with just 0.25 points separating the top three gymnasts.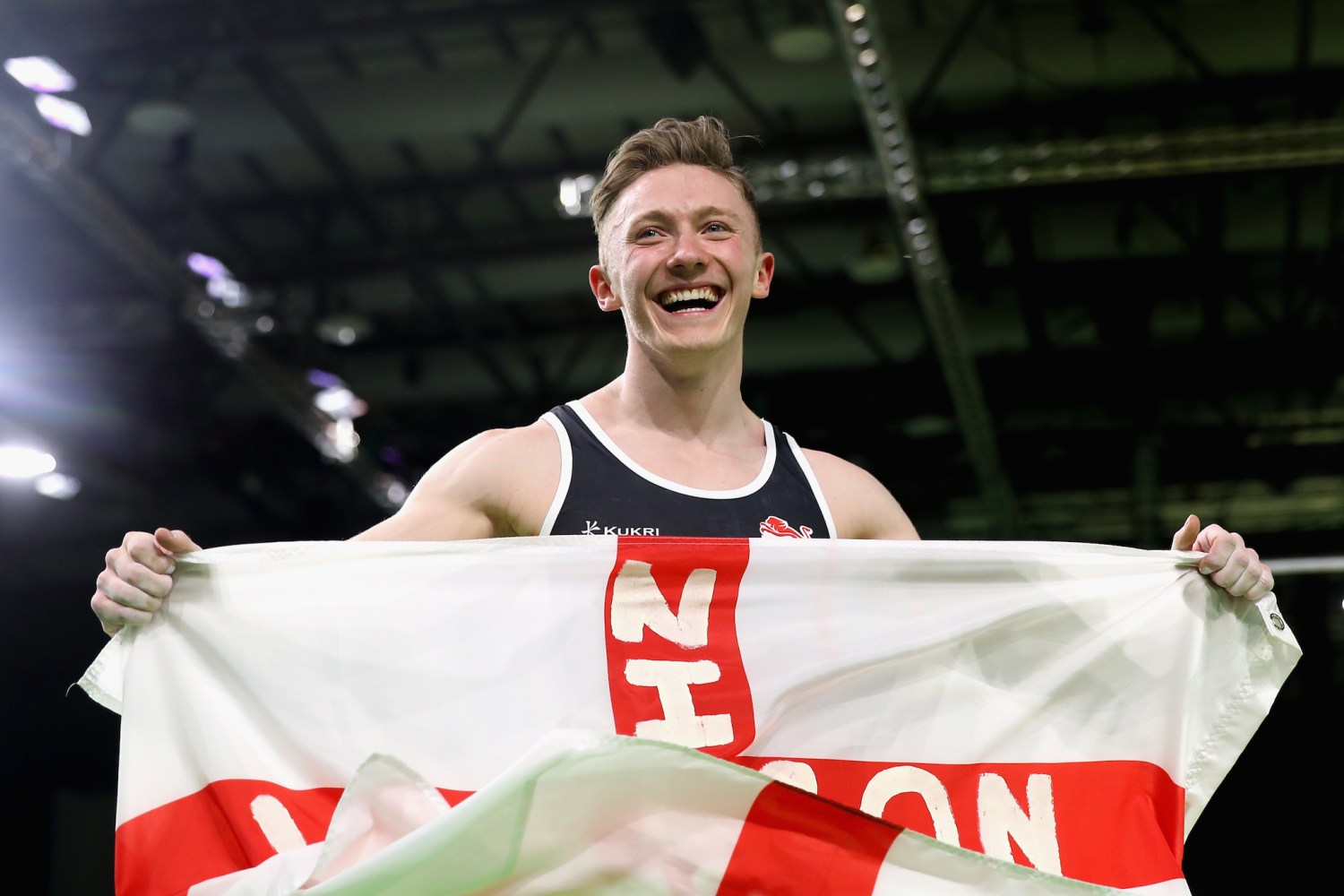 Going in to the high bar, arguably his strongest event, he did just that and it was enough for the judges to give him gold. Speaking at the finish, Nile could hardly contain his excitement.
"Incredible, yeah. For it to come down to the wire like that on the last piece was an incredible moment and one of the greatest experiences of my career so far. I smiled my way through it and hit the bar routine and it's just an amazing feeling to come away with a Gold medal.
"My score was down on the polhorse because of my hand and not doing the full routine but it was enough to be steady all the way round and then come alive on the last two events. It's difficult to not be aware how close it was on the final routine because you feel it in the arena and see it on the scoreboard. But for me it's that feeling. The land from that dismount and the roar and it's the buzz that gives you. It's what I do it for."
James Hall was equally happy with his silver medal. He said: "To be honest throughout the competition it was ridiculously close anyway but after my parallel bar routine I was just ahead and going in to that last rotation I could feel myself trembling a bit, but at the end of the day being able to be out here competing is a privilege in itself so the medal is a complete bonus."
Only twenty minutes later Jack Oliver had secured a silver for England in the weightlifting. Leading at the half way point this morning he secured a superb silver and was over the moon at the outcome.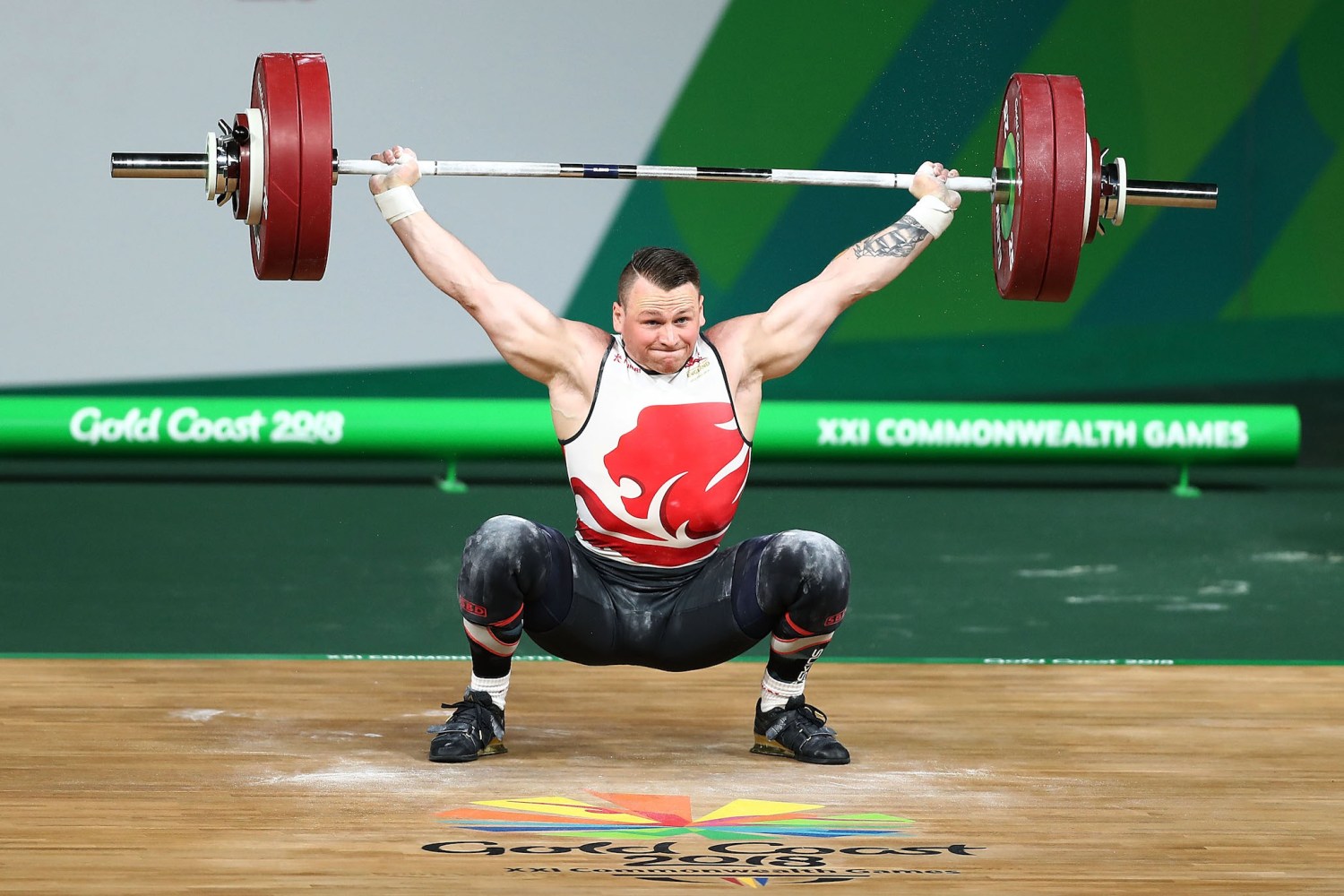 He said: "It's about time to be honest, it's my third Games, and a silver medal, I can't believe it. I missed out on Rio because I dislocated my ankle and then I had to have my appendix taken out.
"So to have the injuries I've had and be here – I'm proud of myself basically. And I am happy with that."
Follow all of today's medals here.