James Wilby came close to quitting swimming after the disappointment of Tokyo 2020 but he rolled back the years and demonstrated remarkable bravery on his way to Commonwealth silver in Birmingham.
The 28-year-old was a shock winner of the 200m breaststroke four years ago in the Gold Coast but retaining his title would have been even more surprising with the untouchable Zac Stubblety-Cook, the world record holder and Olympic champion the red-hot favourite.
To beat him, Wilby was going to have to take a chance, and he did that by going out inside world record pace, only getting overhauled by the Australian in the final metres as he touched home in a time of 2.08.59, half a second behind the Australian.
It was a daring swim and earned its reward for a man who came close to hanging up his goggles last year.
He said: "I wanted to get out there and try to be brave. Zac's got a phenomenal back 50 and it was always going to be that race down that last 15.
"I'm really happy, it's been a strange year, a bit of a roller coaster, so I'm really happy to do that. I'm up against the world record holder, one of the most impressive 200m breaststrokers in the world, so to put in a good race and challenge him for that top spot, I'm very happy with that effort.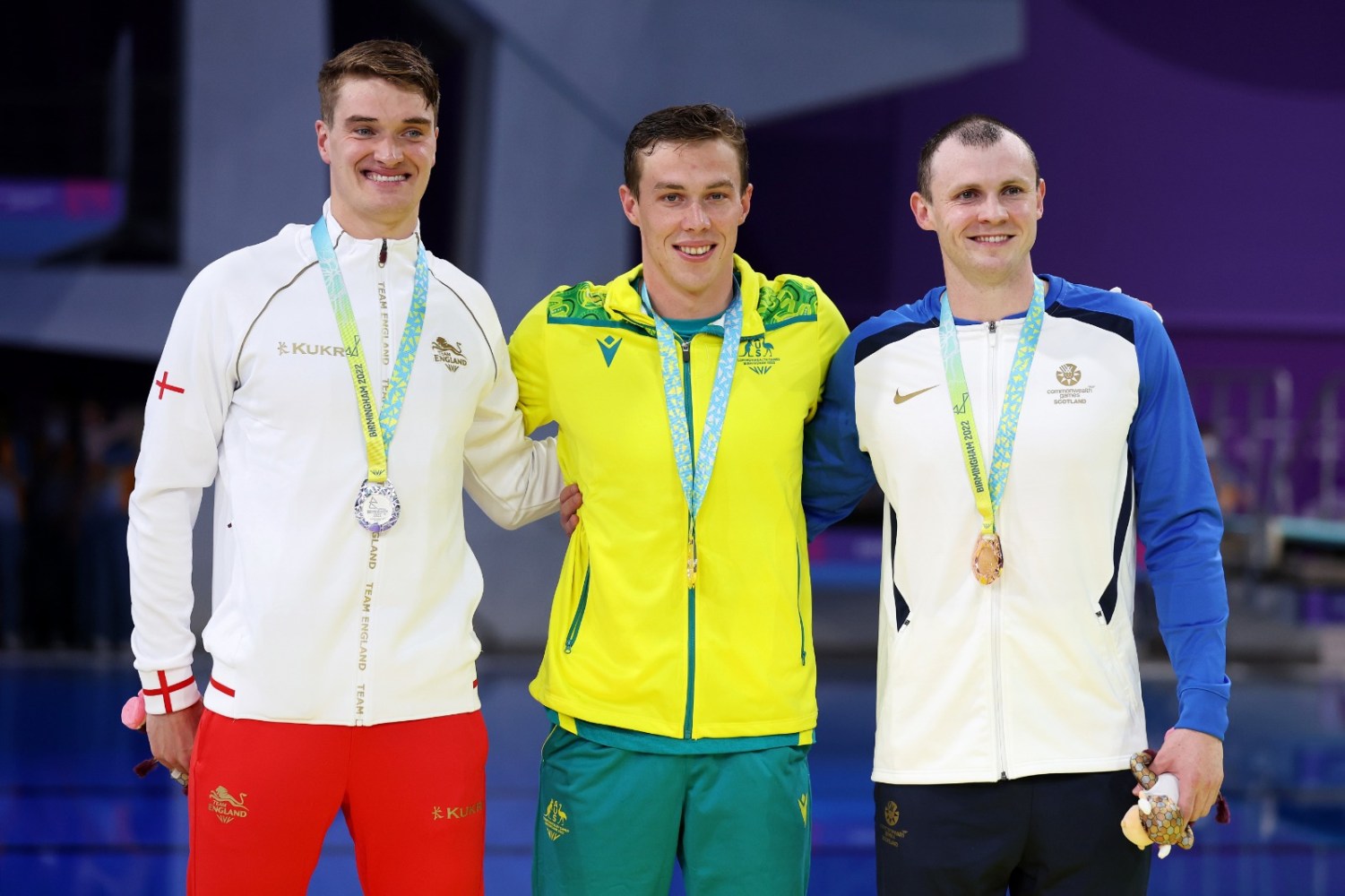 "Basically I came off the back of the Olympics and really struggled with where I was at and not knowing whether I wanted to continue swimming. It was a pretty rough two years leading into the Olympics and that all kind of came crashing down after.
"I had to take a bit of time out the water, slowly rebuild into the water, get expert help and really work on myself. That's put me in a really good position so I'm just really happy."
Wilby was not the only Team England swimmer to stand on the podium on day one as the 4x100m freestyle mixed relay team also came away with silver.
Lewis Burras, Tom Dean, Anna Hopkin and Freya Anderson finished second behind Australia in a time 3:22.45 and a delighted Dean paid tribute to the home crowd.
"It's exciting to break into a home Games like that," he said. "The reception was incredible. We're walking away with a silver medal which is obviously a great achievement but it sounds like we've just broken a world record and won a gold medal. It's really special to be part of that.
"The whole energy around this is bigger than any other competition we've been a part of. Everyone's calling it the biggest thing since London 2012.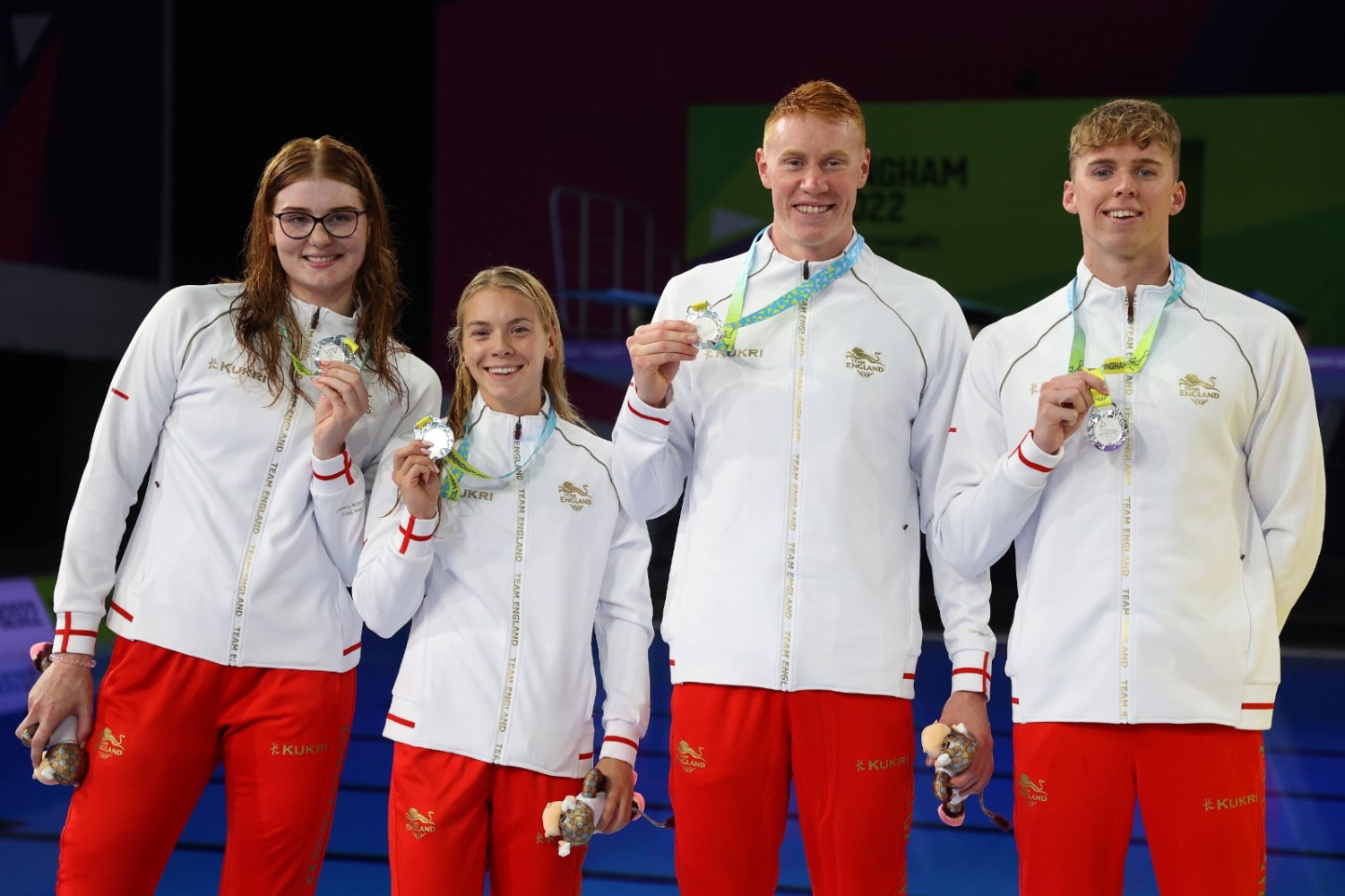 "It's getting the coverage we want, there are eyes on swimming, eyes on the English stars and that's only going to do great things for the sport.
"That's a responsibility that I'm grateful to have and I'm fortunate to be in a position where I can carry that into my swims and try to lead by example."
Freya Colbert finished fourth on her Commonwealth Games debut being beaten to bronze by Scotland's Katie Shanahan by just 0.43 seconds in the women's 400m individual medley final.
"I'm holding back tears but also really happy," she said. "I wanted to go sub-4:40 so I'm very pleased with that.
"After the heat, I thought maybe I could inch up to third but just got touched out by Katie [Shanahan, of Team Scotland], not for the first time – we've been racing since we were 14 or 15.
"At least it [bronze] went to one of the home nations. I'm very happy for her, she's overjoyed."