Stephanie Okoro has achieved a feat even her hero Jessica Ennis-Hill was unable to do.
The 17-year-old stormed to a Commonwealth Youth Games gold at Trinbago with an historic first-ever women's 400m hurdles victory.
In the process Okoro decimated the previous Games record held by Jamaica's Jhonelle Thomas, clocking a time of 58.19 seconds for a dominating win.
The hurdler was inspired to start competing by British sporting legend Ennis-Hill, who competed at the second edition of the Commonwealth Youth Games in 2004, winning silver in the 100m hurdles and high jump before going on to claim senior Commonwealth and Olympic medals.
But one thing Ennis-Hill never did was win Commonwealth Youth Games gold.
"Growing up I would always say that my hero is Jess, she was just amazing honestly, I don't really know what else to say about her," she said.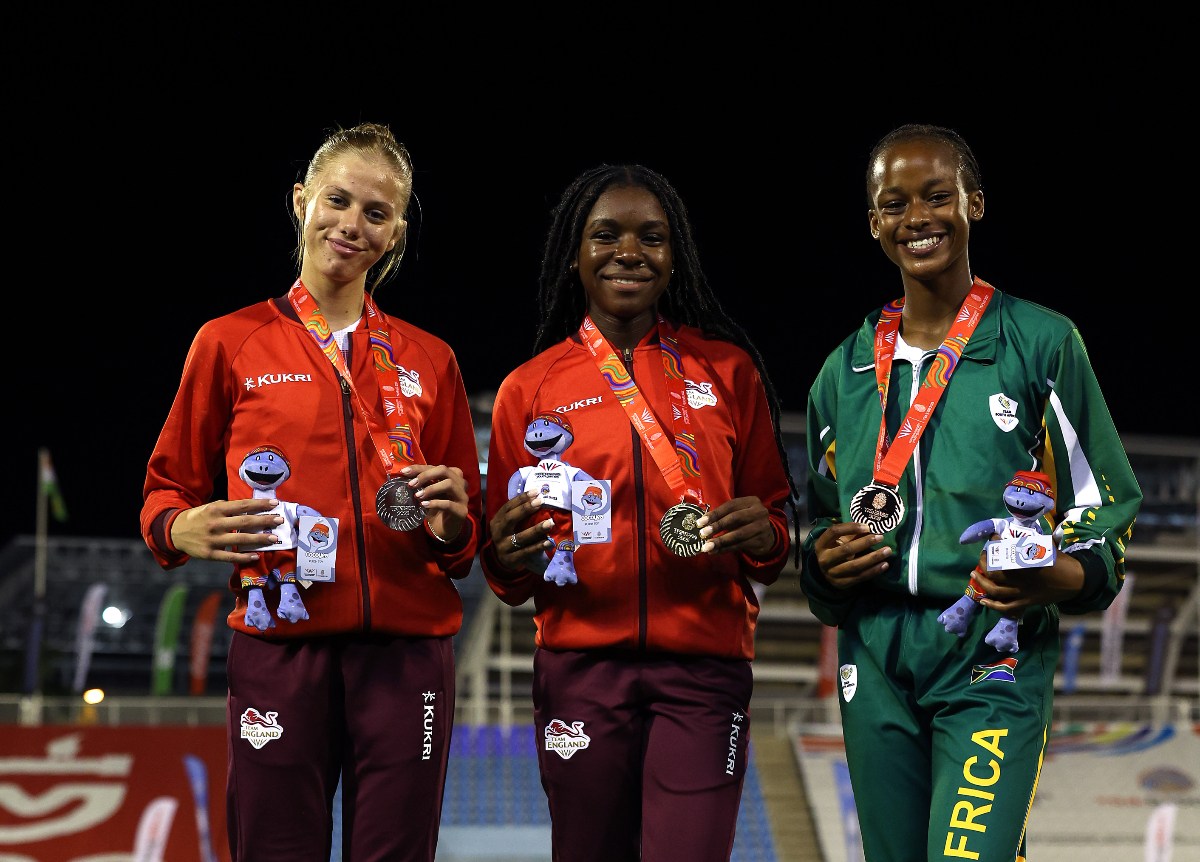 "Even though she wasn't in my event, but to be fair I only specialised in hurdles recently, I loved watching her.
"Obviously she was a multi-eventer and I started doing that as well in my journey up, I did look up to her a lot.
"It is definitely nice to see where she got up to, it is a bit overwhelming sometimes to think that I could be where she is.
"The fact that we're going through the same steps, for her to be there means that that could be me one day."
Okoro finished third in the 400m hurdles at the 2022 European Athletics U18 Championships in Israel but was on top of the podium on the penultimate night at the Hasely Crawford Stadium.
And victory was that much sweeter as she was joined by teammate Mia Walker who clinched silver in a time of 1:00.52, in a huge two second personal best.
But even with a raft of international medals under her belt, Okoro still cannot believe how quickly her burgeoning athletics career has taken off since her first international selection.
"My first selection for the 2022 European Athletics U18 Championships in Israel, I was thinking about how far I've come since I was a kid at Havering AC," she added.
"To be able to go from there to such massive competitions like this is really good.
"It was nerve-wracking getting selected for Team England as it does mean so much.
"But I'm over the moon as this is a PB and a gold medal.
"This has to be the top achievement of my career so far."