Andrew Pozzi admitted his Commonwealth Games bronze medal was "all heart" after diving over the line to complete the podium in a dramatic finish to the 110m hurdles.
Four years after a mistake on the first hurdle saw him finish sixth on the Gold Coast, the 30-year-old edged out England teammate Joshua Zeller to take third in Birmingham.
Just 0.02 seconds separated them on the line as Pozzi finished flat on his face after a last-gasp lunge, with Jamaica's Rasheed Broadbell taking gold at Alexander Stadium after Olympic champion Hansle Parchment pulled out before the start of the final.
And after claiming the Commonwealth medal that had previously eluded him, Stratford-upon-Avon's Pozzi was over the moon to get the just reward for his effort.
"I'm really happy," he said. "It has been such a tough season and I just haven't quite got on top of things. That was all heart. It's the crowd who give us that energy.
"That wouldn't have happened in another stadium. I dove for the line and just about got there. I've got so much experience now but you have to make it pay.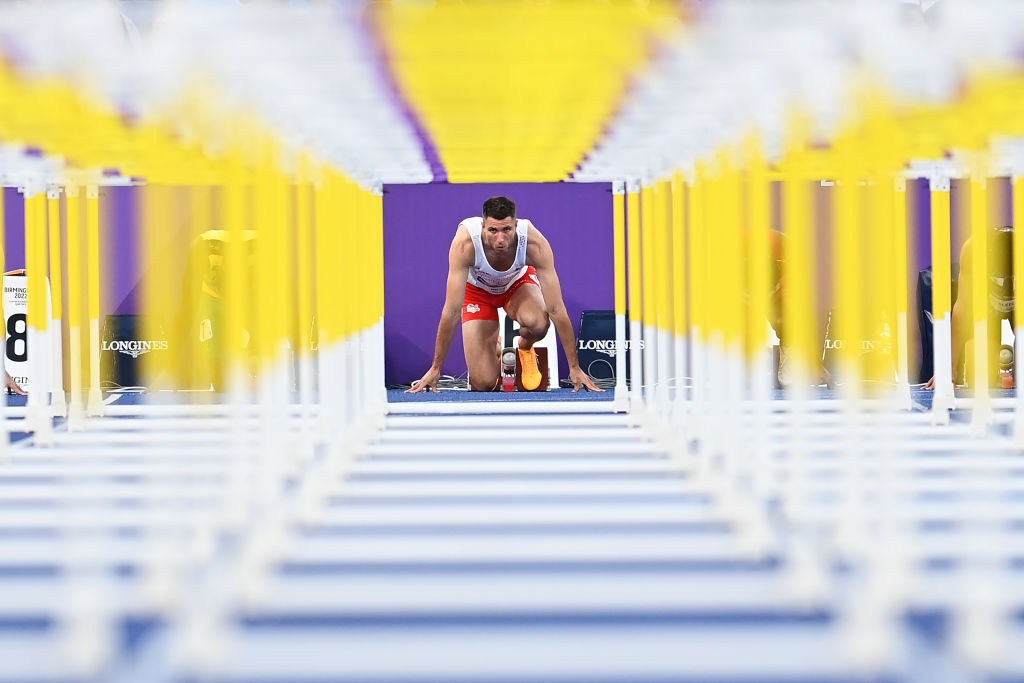 "I've been so close to major medals several times, I've obviously won several as well. I'm moving so well this year but just not quite getting those finer points that are needed in hurdling.
"I was just desperate to get there. That medal was really needed. People probably don't understand the toll the last few years have had on athletes.
"The Covid year, a delayed Olympics. It's tough enough at the best of times. To have a home Championships is everything. This is why we hang about."
Pozzi's medal was followed just minutes later by another medal for Team England as Lawrence Okoye secured silver in the men's discus final with a throw of 64.99.
The 30-year-old failed with his first effort but responded with a throw of 64.97 before increasing his distance again with his fifth attempt to finish runner-up to Australian Matthew Denny.
"It means a lot to me," said the former NFL star. "I've not had a great year by any measure. I haven't reached my potential and left lots of metres out there.
"It wasn't perfect but to medal in front of a home crowd, it doesn't get too much better than that. It's a massive breakthrough for me. I have doubted myself quite a bit so to do this means a lot.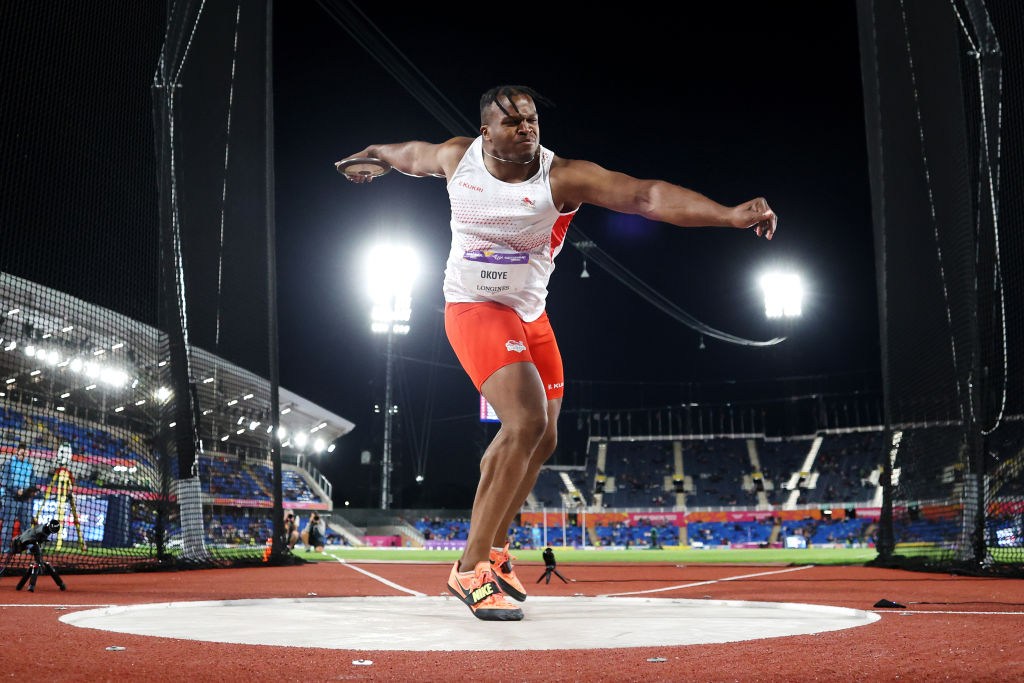 "Since I've come back, I've thrown massive in training and warm-ups but haven't quite got it together in competitions. Today was a great step forward and hopefully in the Europeans, and moving forward to Paris, I can really unlock my potential.
"I had a terrible throw first round but came back in the second round and put out a competitive throw. That shows a lot of mental toughness. I've had a lot of nearly performances, injuries, stuff off the field. Hopefully I can kick on from here."
Zach Shaw also tasted medal success earlier in the evening, crossing the line in 10.90 in the men's T11/12 100m final to win a medal that meant a lot to the 26-year-old.
"I wanted the gold, I'm not going to lie. Last year I missed out on Tokyo, I was the first reserve which was tough and my mum was diagnosed with brain cancer last year," he said.
"She actually got cleared of cancer a few months ago and I promised her that I would bring her a medal, I did promise her the gold but silver is good."