A mainstay in the Team England Rugby Sevens squad over the last two Commonwealth Games in Glasgow and Gold Coast. Philip Burgess has turned his attention to new opportunities ahead of a delayed Tokyo 2020 Olympic Games.
Burgess has taken up a role inspiring the next generation of rugby players by taking up a Director of Rugby role at Cranleigh School.
"It was a very strange situation for me, my contract was coming to an end on August 31st at the RFU and we were told they weren't going to be renewed. For the previous three or four months I was looking for all sorts of opportunities inside and outside of rugby. But Cranleigh wanted someone to come in, and it fit the bill for both of us and a really good opportunity to coach some rugby which I hope will be pretty good at."
New leadership role
Having experienced many roles across rugby for a number of clubs including the Cornish Pirates, the two-time-Team England athlete will be hoping his experience in the game will help the next generation of players coming through.
"I've been very fortunate to play professional rugby for a very long time, which has been hard on the body but interestingly the things I take away now that I'd love to give to these kids and take on board, are just how important the basics are.
"Rugby sevens is a case of combining run, catch, pass but I think for any budding rugby player that those skills are really important and make sure they aren't doing something because they can't do it or don't want to. Also, combined with the sevens experience I've had, things don't always go your way and sometimes you have to adapt and go your way with it."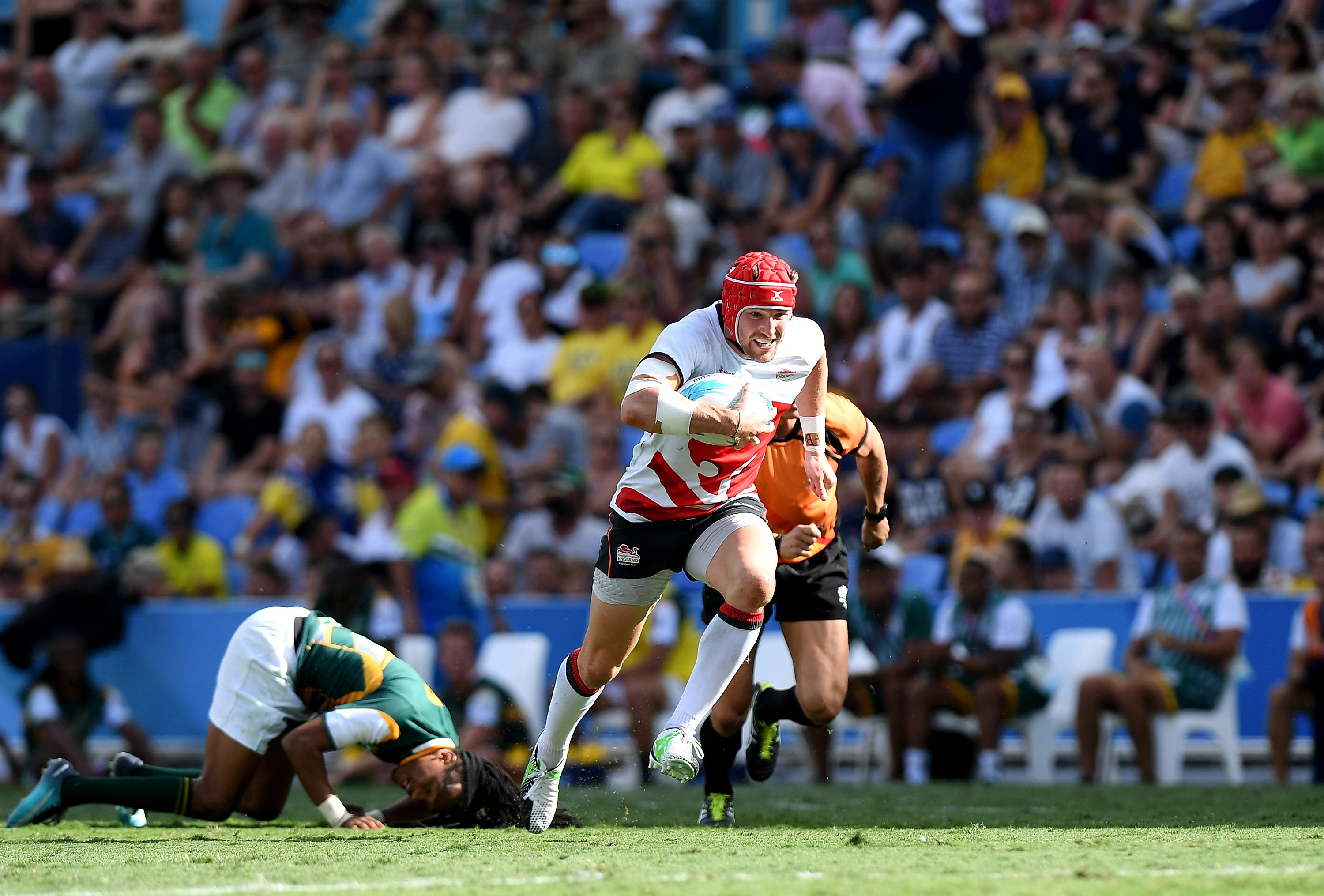 A future in coaching?
Burgess still has hopes to add to his trophy cabinet at the postponed Tokyo Olympics next year to sit alongside his Commonwealth Games bronze medal he won in Gold Coast in 2018 and his silver medal he won at the Rio 2016 Olympics.
But right now the Frimley-born star will be focused on passing on his skills and experiences he has gained over his career.
"For me, for what I'd like to achieve coaching wise would be that anyone I come across to take something away from my sessions and whether it be one or two sessions or over years I'd like to instil those basic skills but also values and also better myself as a coach.
"In this period now, I've always had a coach asking me 'this is how we are going to play it, do you agree, how do you think we should play it?' but now it's me leading those conversations and asking those questions."
To keep up to date with all the Team England athletes in the lead up to Birmingham 2022 follow Team England on Facebook, Twitter and Instagram.