This Inter Faith Week, Commonwealth bronze medallist Mandhir Kooner has opened up about the importance of faith within his sport and daily life.
Kooner stormed to bronze in the men's 125kg+ freestyle wrestling category at Birmingham 2022, just several miles down the road from where he grew up and trains in Wolverhampton.
The 28-year-old has always had a strong connection to wrestling and the values it exhibits through his Punjabi heritage and family-oriented lifestyle. In fact, the majority of his family have at some point taken part in the sport either in England or India.
From growing up in the Sikh community to the Hindu belief of Hanuman, the Team England athlete delves into just what wrestling and faith mean to him.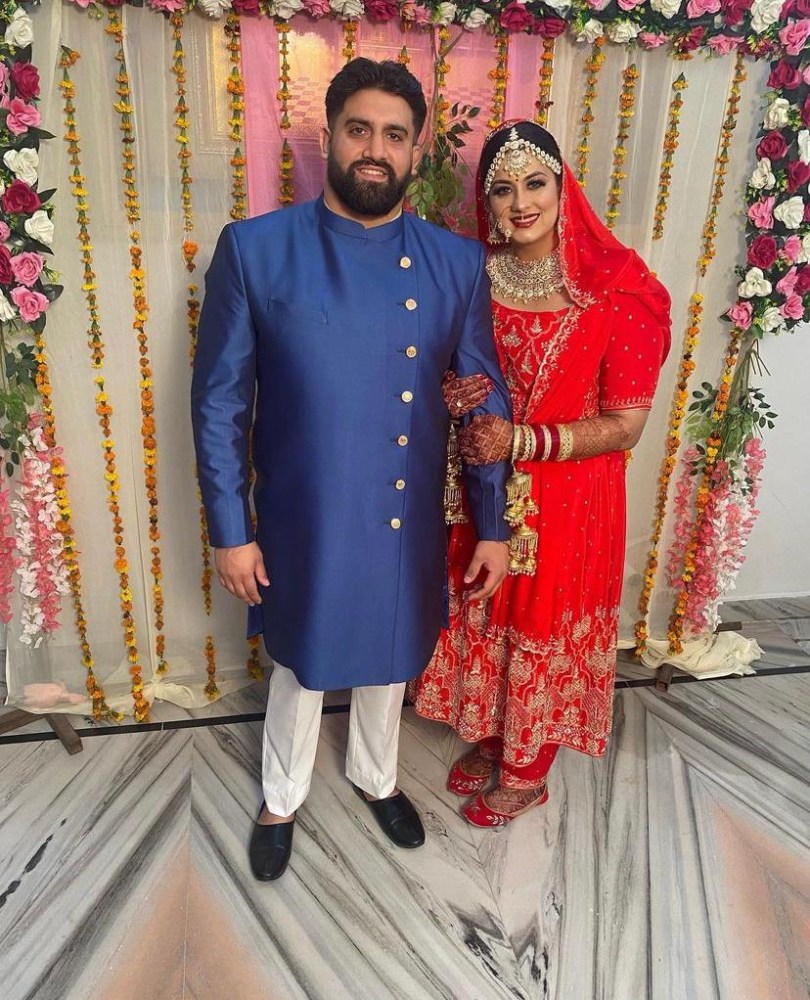 (Mandhir Kooner at his sister Manny's wedding in Punjab)

Let's go back to the beginning. When did you first get into wrestling?
Wresting is a family tradition for me.
My dad and uncles used to wrestle back in India but they stopped when they moved over to England in the 1990s.
But I have older cousins who started wrestling and I used to go and watch them at national championships and fell in love with it from there.
I had my first match aged around eight. I lost but that was when I realised how you can compete properly and not just train and I've been doing the sport ever since.
It's a really competitive thing in our family - it's all about how can be the best.
A few of my cousins have become national champions numerous times, so they did better than my dad and uncles. It was my goal to do even better than them.
It's a really healthy, competitive rivalry - I just wanted to get one over them.
You've been national champ, that's cool but I'm going to be a Commonwealth Games medallist.
What are your earliest memories of the Commonwealth Games?
When I was six or seven, my whole family and I went to go and watch the wrestling at the 2002 Manchester Games.
One of my old coaches, Jatinder Singh, who unfortunately is no longer with us, was part of the team and so we went to watch him.
From that moment, I knew that I wanted to be part of the Commonwealth Games.
It was crazy the one I ended up going to was in Birmingham and so close to my home in the end.
You won bronze in the 125kg freestyle wrestling at the Birmingham 2022 Commonwealth Games. How did it feel to stand on the podium for Team England just a few miles down the road from your home of Wolverhampton?
Being on that podium was the proudest moment of my life as my family had never seen me compete at that sort of level before.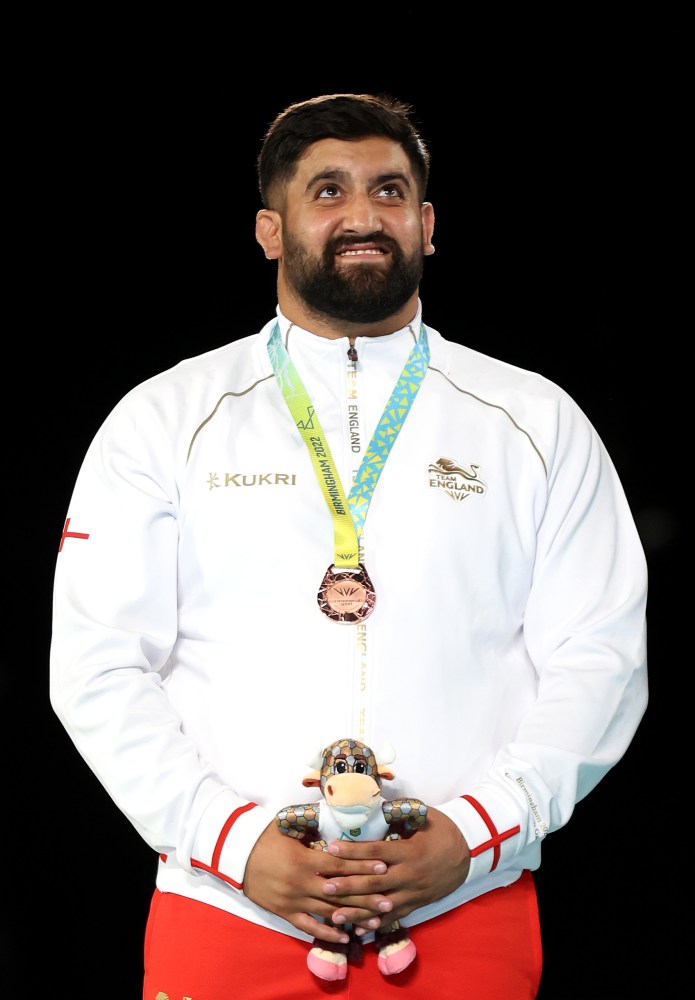 My dad had but my sisters, my mum and my friends had never seen me compete, so it was a big thing for my whole family and not just for me.

To be able to see them afterwards and celebrate with them meant a lot.
One of my cousins was my training partner throughout the Games as well, so it was great to have him there.
How long have you been part of the Sikh community and what does it represent to you?
My whole family are Sikh, so I have grown up with our beliefs from a very young age.
My family are from the district of Jalandhar in Punjab, India, which has a large Sikh population, but my parents and a few more wider family moved over the UK in 1990 for a better life.
I'm not your original die-hard religious person but we have our beliefs and every Sunday I go to the temple. We know where we're from and we celebrate that.
Every Punjabi family has their own beliefs and Gurus that they follow and that's just what we do.
Family is a big thing for you. How do you and your family celebrate your faith together throughout the year?
Our family is quite big and every year we go to India and come together in about March time.
It's a traditional get together in the village we live in to all meet up and celebrate and talk about our beliefs.
When it's someone's birthday we no longer party, instead we go to the temple and celebrate as a family.
It's a full day where we practise 'Sabar' (patience), which involves cleaning, washing the dishes and things like that.
We make a lot of food and give back to the community.
Anyone who comes through those doors we help and give back to.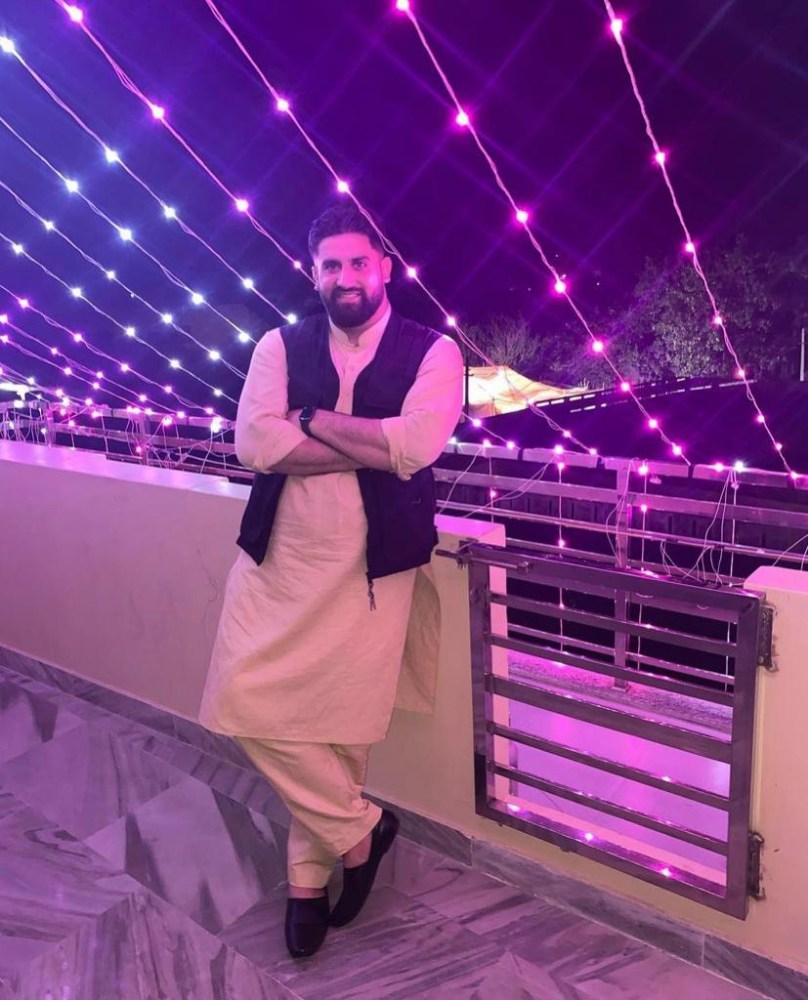 How does your faith impact your sport on a day-to-day basis and during competition?

I have this approach everyday, but I will wake up and listen to the Japji Sahib whilst I'm getting ready.
It's only about 20 minutes so I'll just have it on my phone and listen.
Once I'm ready and heading to training or a competition, I'll have my headphones on and sometimes I listen to Hanuman Chalisa as well.
Hanuman is more of a Hindu belief but I still believe in it because of its links to my sport.
When I was training in India a few years ago, everyone believed in that and I got connected to it. It made me feel at ease and made me feel calm.
I always listen to that on the way to a venue or during my warm up.
You are the Global Ambassador for wrestling at the upcoming Sikh Games - a celebration of sport for Sikh athletes around the world. How did you get involved in this?
I didn't know much about the Sikh Games but one of the women who runs the organisation from the UK got in touch with me.
She had spoken to my cousin who plays Kabbadi and he's the ambassador for them.
She told me what it was about and I was really keen to get involved because I want more people to get into wrestling, whether they are within my religion or not.
Wrestling is not as big as Kabbadi in the UK and it would be great to give it another platform for people to see it.
So I am now the Global Ambassador for wrestling at The Sikh Games.
What's one thing you'd like people to know about Sikhism?
I think some people think it's a very hardcore religion but I think it depends on the person, as with most things.
Our beliefs are about helping people and giving back to the community and that's what I want people to see.
We have been taught and our Gurus always say to give back without taking back – that 'give more than you can take' attitude.
My parents have raised me to feel grateful for everything I have as there's always someone out there who wants what you have.
Japji Sahib: The Sikh thesis, that appears at the beginning of the Guru Granth Sahib – the scripture of the Sikhs. It was originally published in 1604.
Hanuman Chalisa: A Hindu devotional hymn in praise of Hanuman. Hanuman is often depicted as the God of martial arts and wrestling and is greatly respected by many Indian wrestlers.
Kabbadi: A contact sport played between two teams of seven players originating from India.