Joe Fraser should, by all norms of medical advice, be sat in front on the sofa with his feet up.
It's just five weeks since he ruptured his appendix and three since he fractured his foot.
He surely shouldn't really be driving a car, let alone flinging himself in gravity-defying dizzying spins.
However, it was going to need more than a second opinion to keep this local lad from appearing in front of his home crowd in Birmingham.
Fraser became a world champion in 2019 and was due to be one of the faces of these Games, limping into the athletes' village in a protective air boot was not part of that best-laid plan.
But Fraser put aside excruciating pain to help England defend their men's team artistic gymnastics title for a second time, the first team to do so, as Canada and a shell-shocked Cyprus completed the podium.
And his performances booked his place in four individual apparatus finals, where he'll be favourite to add a couple more golds to his against-the-odds haul.
"I suppose I'm just hardcore, I was determined nothing was going to keep me away from competing here," he joked.
"After I ruptured my appendix I worked so hard to get back fit and then I fractured my foot, that was probably one of the biggest lows of my career. I felt devastated and truly sorry to everyone who has supported me and my friends and family who'd bought tickets to be in the crowd here.
"I was thinking this wasn't to be, but the thought of not being here that made me push myself hard to get ready. I've had all these adversity challenges but I just had to believe and I'm really proud of myself.
"To be stood here as a Commonwealth champion with people I've trained with since I was ten years old, I can't tell you how that feels.
"This team has never stopped supporting me, they've always been there and I couldn't have achieved even getting here without them."
Fraser - who couldn't compete in the floor or vault disciplines - joined forces with James Hall and Courtney Tulloch, team-mates from four years ago, and Giarnni Regini-Moran and Jake Jarman to secure an England team gold for the third consecutive Games.
And they'll be plenty of home interest in the apparatus finals, with Fraser's clash against Northern Ireland's defending champion Rhys McClenaghan on the pommel horse among the highlights.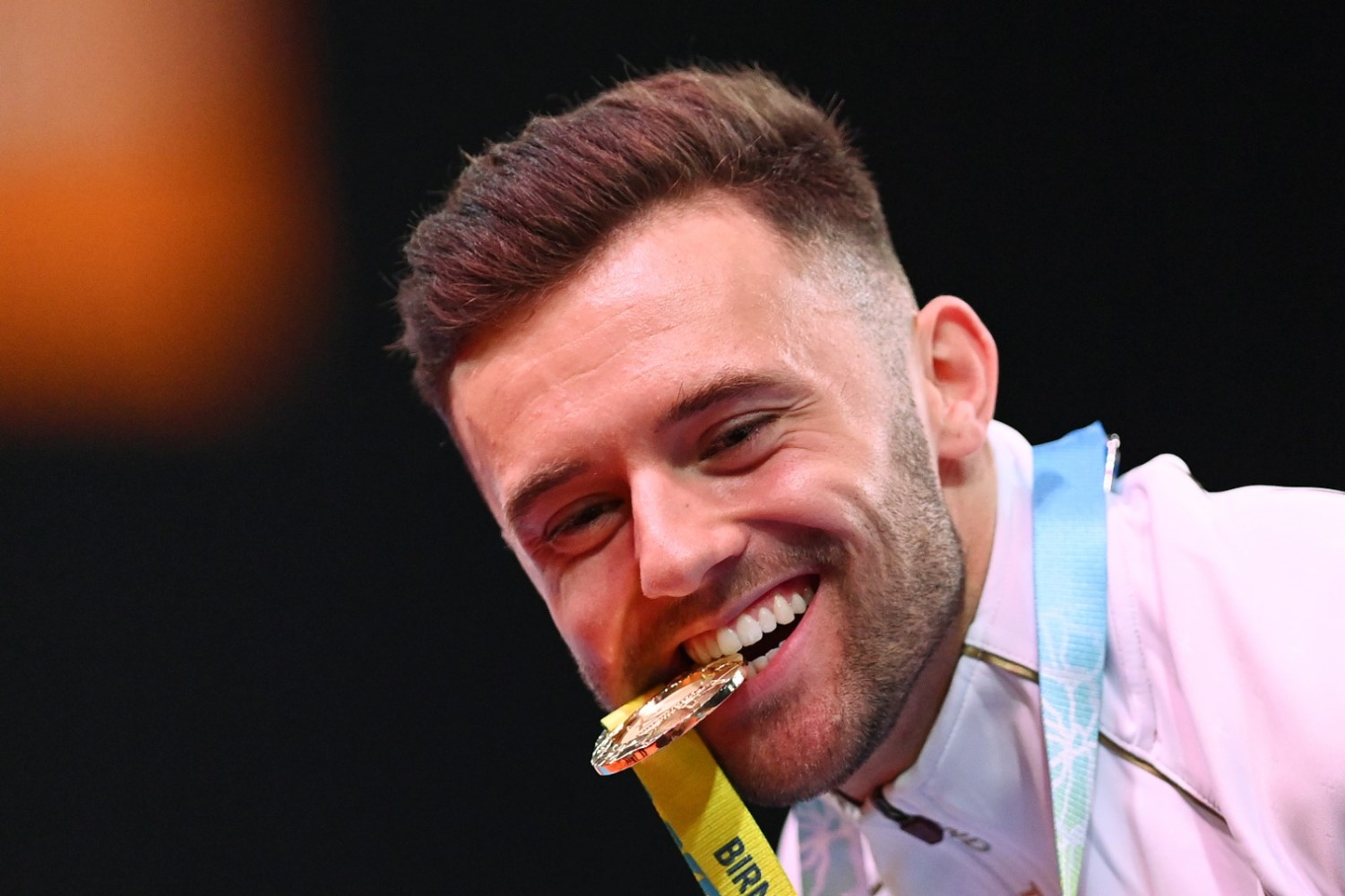 "You can't help but be inspired when you see what Joe has done," said Hall.
"If at any point when I walk into the gym and lack motivation, I just need to think of Joe and he makes it possible."