We are very excited to reveal swimmer Jacob Peters as our third Generation 22 athlete. This Team England hopeful has past Commonwealth Games experience, having competed at the Gold Coast 2018 as a teenager and Jacob is already thinking about how special having the Commonwealth Games in Birmingham next year will be:
"It will be terrific!
"Obviously, it means I'm that come much closer to home. My parents would be, hopefully, will be able to come and come and watch because they haven't been able to watch when we have competitions where it's been abroad."
As we have already mentioned, Peters represented Team England in 2018, and when asked what was his career highlight so far, he was very quick to reminisce on the amazing experience he had out in Australia:
"I remember my first race. It was the 50m (butter)fly, Ben Proud was in lane four and Chad Le Clos in five. And I was just there as a 17-year-old, new kid on the block, very first international senior race.
"I had the world champion and Chad Le Clos, who you know, is a very well-known butterfly swimmer.
"After racing in that race. I got PB. I pretty much went 'it can't get any harder than that race there.'"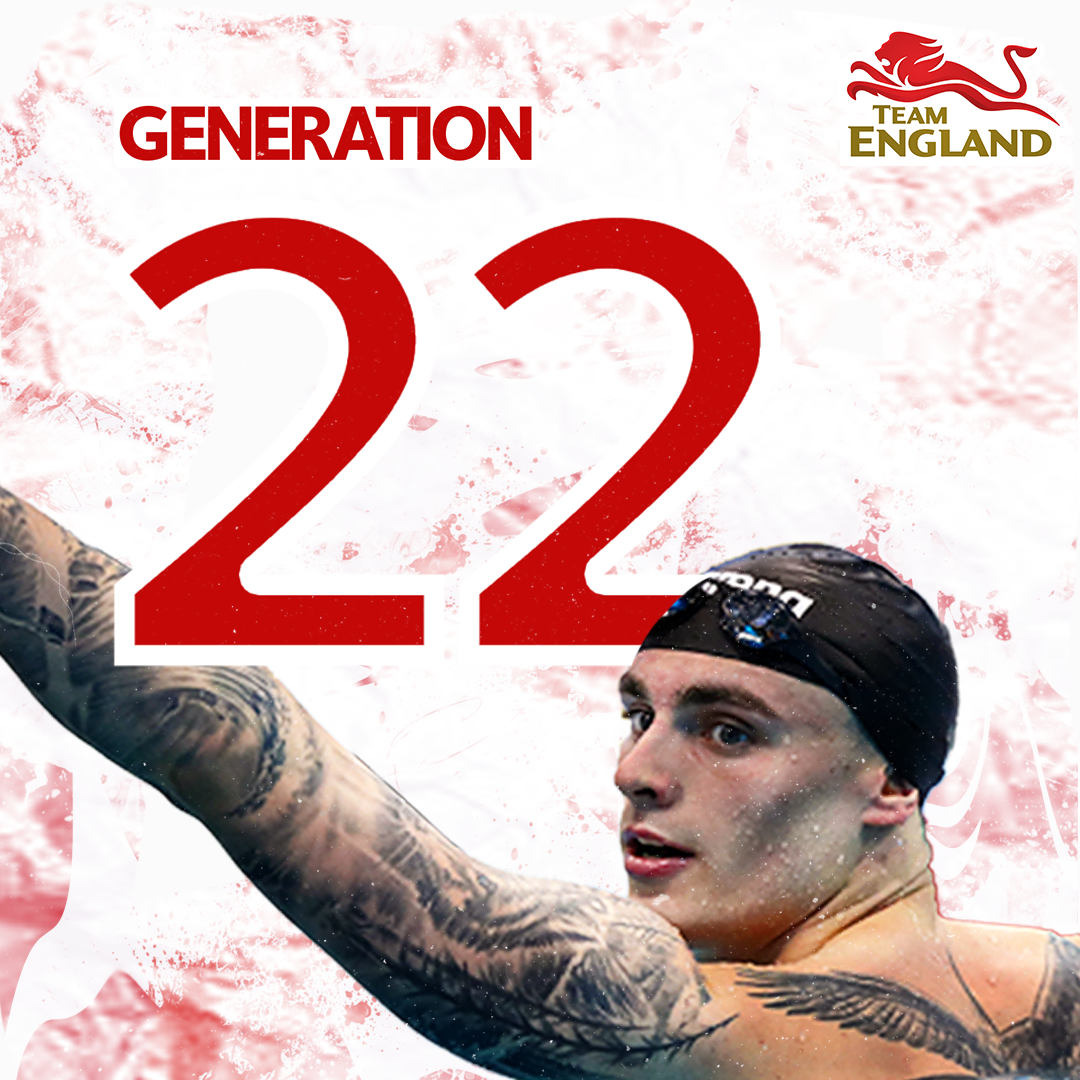 Jacob, who as a schoolboy was already competing, and performing brilliantly, against the best in the business, is now looking forward to competing at the Tokyo 2020 Olympic Games. When asked how preparation and training have been he responded:
"I mean it's tough. It's what I do now. So, it's just part of my lifestyle.
"You know, you just gotta be prepared, put those hours in. I mean, I do ten swim sessions a week, two gym sessions and just added two more bike sessions in there as well as pilates.
"It's a lifestyle and, you know, it's not for everyone."
Like many Team England athletes, Jacob has a lot of appreciation for the help and encouragement he got as a youngster. And there was one person in particular that the young man from Poole was particularly grateful to:
"Without having that teacher who, my science teacher, who's also the swim teacher for the school, she happened to be part of the Dorset Swimming Committee. So, I think without her, I don't think I would have ever like started my swimming career first place."
From the school pool to competing against a world champion at the Commonwealth Games, Jacob has had quite the journey to where he is now. And when asked what it would mean to be selected for Team England, he clearly shows he cannot wait to continue his journey at Birmingham 2022
"It means a great deal to me. I love representing my country. To be selected for, to represent your country at any sport at any level, I think is a great honour.

"I can't wait to go out and give my best to my country."
By the Commonwealth Games next year, Jacob will no longer be the 'new kid on the block' and we cannot wait to hopefully see him giving his best for Team England. We want to wish him the best of luck in Tokyo next month, and cannot wait to follow his journey on the way to Birmingham 2022.