World record holder Adam Peaty talks about making his newborn son proud, his love of Birmingham, and overcoming a childhood aversion to water…
Breaststroke world record holder Adam Peaty says he's confident the new Sandwell Aquatics Centre, being built for the Birmingham 2022 Commonwealth Games, can inspire a new generation of athletes in the West Midlands to take up swimming.
Peaty, from Uttoxeter in Staffordshire, will be hoping to add a fourth Commonwealth gold at Birmingham 2022 to his Olympic and World titles. He is currently starring in Birmingham 2022's latest campaign, featuring elite male and female athletes who have an association with the West Midlands.
Speaking to Birmingham 2022, he said the opening of the state-of-the-art Sandwell Aquatics Centre will leave a lasting legacy in the West Midlands long after the Commonwealth Games:
"People shouldn't underestimate how much a facility investment can help the local area, but it's also a national investment. Competitions after the Games will be coming [to Sandwell] from left, right and centre. Never underestimate how much that brings, especially to local teams, local athletes and how much it inspires them. Hopefully we can secure that next generation of athletes."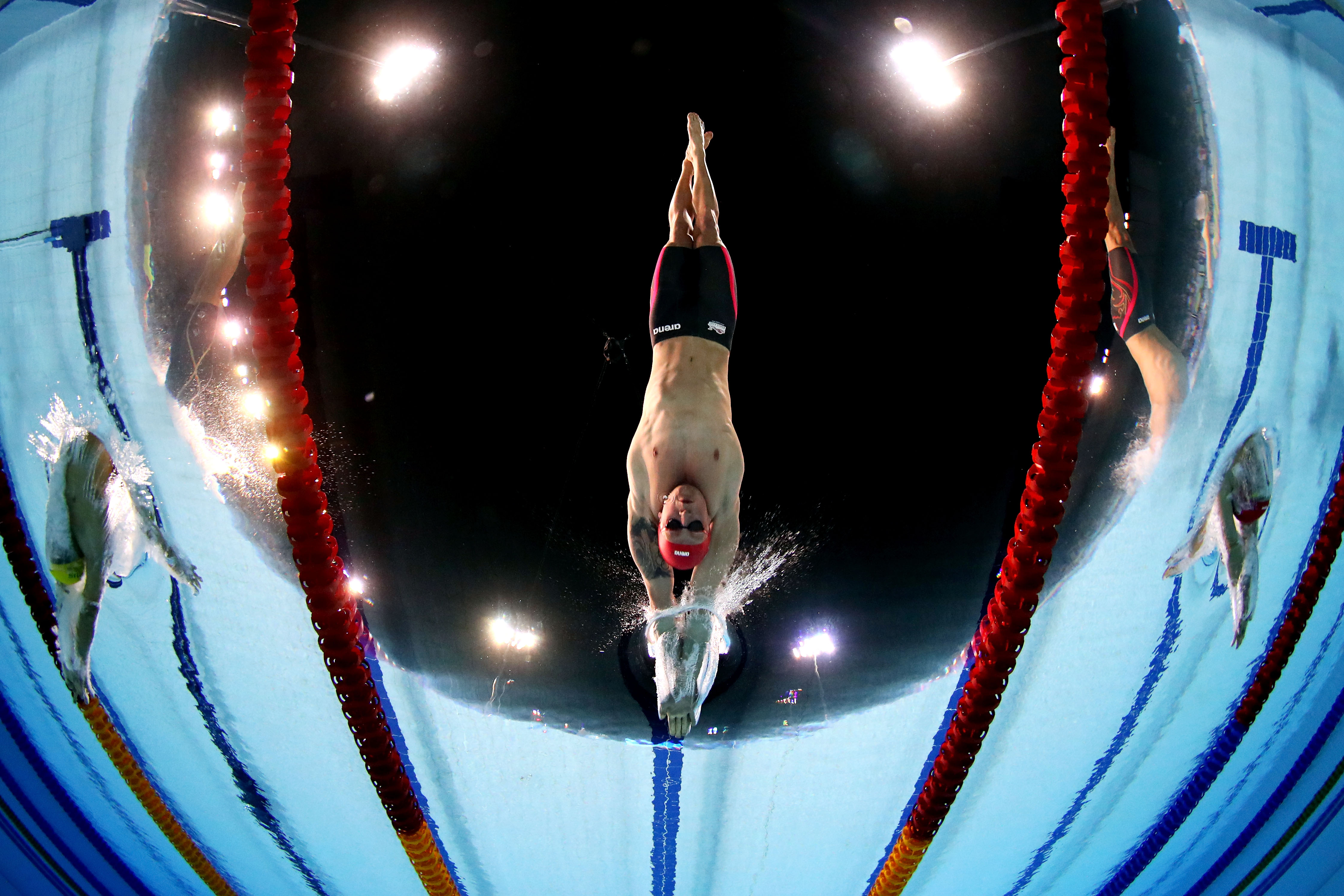 Construction of the £73 million facility is on time and on budget, and is set to be completed in spring 2022, ready to host swimming, para swimming and diving events at the Birmingham 2022 Commonwealth Games. The building will be officially open for public use in May 2023, with a 50m Olympic sized swimming pool, 25m diving pool, community swimming pool, gym, sports hall and seats for up to 1,000 spectators.
Adam Peaty became a father in September, and says he's looking forward to his son George-Anderson watching him compete at the new venue in 2022:
"Obviously he's a baby now, but when he does get to that age where he looks up to me and wants to see me do well, that will be a huge motivation for me. It's going to have a huge impact on how I'm going to feel before I get up on those blocks. It's going to be very exciting, hopefully I'll have fans in the stands where my family can watch as well, and it brings it all back home for me."
The champion swimmer admits that lockdown has been "troubling" for elite athletes, with the international calendar cancelled, but says Birmingham 2022 is an opportunity for the country to come together in celebration:
"We've got to treat these events not just as a celebration of sport but of everyone coming together. A home Commonwealth Games is one of the best things the country can do. I think it's going to be so special to have it in the Midlands, the heart of the country. I love Birmingham; I love the shopping, the nightlife, the food, the people, so if you combine all that, and put a Games there, I think the legacy will take care of itself."
Adam Peaty is starring in Birmingham 2022's latest campaign, featuring elite male and female athletes who have an association with the West Midlands. The campaign also includes England and Warwickshire cricketer Amy Jones, para sprinter Kare Adenegan from Coventry, Wolverhampton wrestler Nathaniel Brown and Team England basketball player Kofi Josephs from Birmingham.