Stood on the summit of the Gold Coast podium holding the St George's Cross aloft, speedster Reuben Arthur has no doubt about what makes Team England so special. And with the clock to next summer's hotly-anticipated Commonwealth Games in Birmingham rapidly ticking, the reigning 4x100m champion is urging the next generation of talent to grab that opportunity with both hands.
Reuben, 25, captured gold medal glory for Team England in Australia three years ago as he, Richard Kilty, Zharnel Hughes and Harry Aikines-Aryeetey proved too hot to handle. They beat the South African quartet by 0.11s to bank one of 45 thrilling gold medals won by English athletes and catapult themselves to stardom in front of the watching nation back home.
It capped an evocative personal journey for Reuben and the Islington sprinter makes no bones about what he believes makes competing at the Games such a unique sporting occasion.
"Being part of Team England is amazing," said Reuben. "You're competing at the highest level of competition - it feeds down from the staff to the team to the athletes. Everyone has a lot of respect and camaraderie. I made so many good friends - athletes and staff. The Commonwealth Games is a unique competition because it's so diverse - the able-bodied and para-athletes are all together.
"That doesn't happen often and you get to see amazing people with all kinds of abilities doing what they do best. The Commonwealth Games is like a cool cousin of the Olympics – it's a multi-sport event and such a unique opportunity. You see netball players, hockey players, swimmers, divers, cyclists - this is as close to the Olympics you can get. I can't wait for it to be in Birmingham."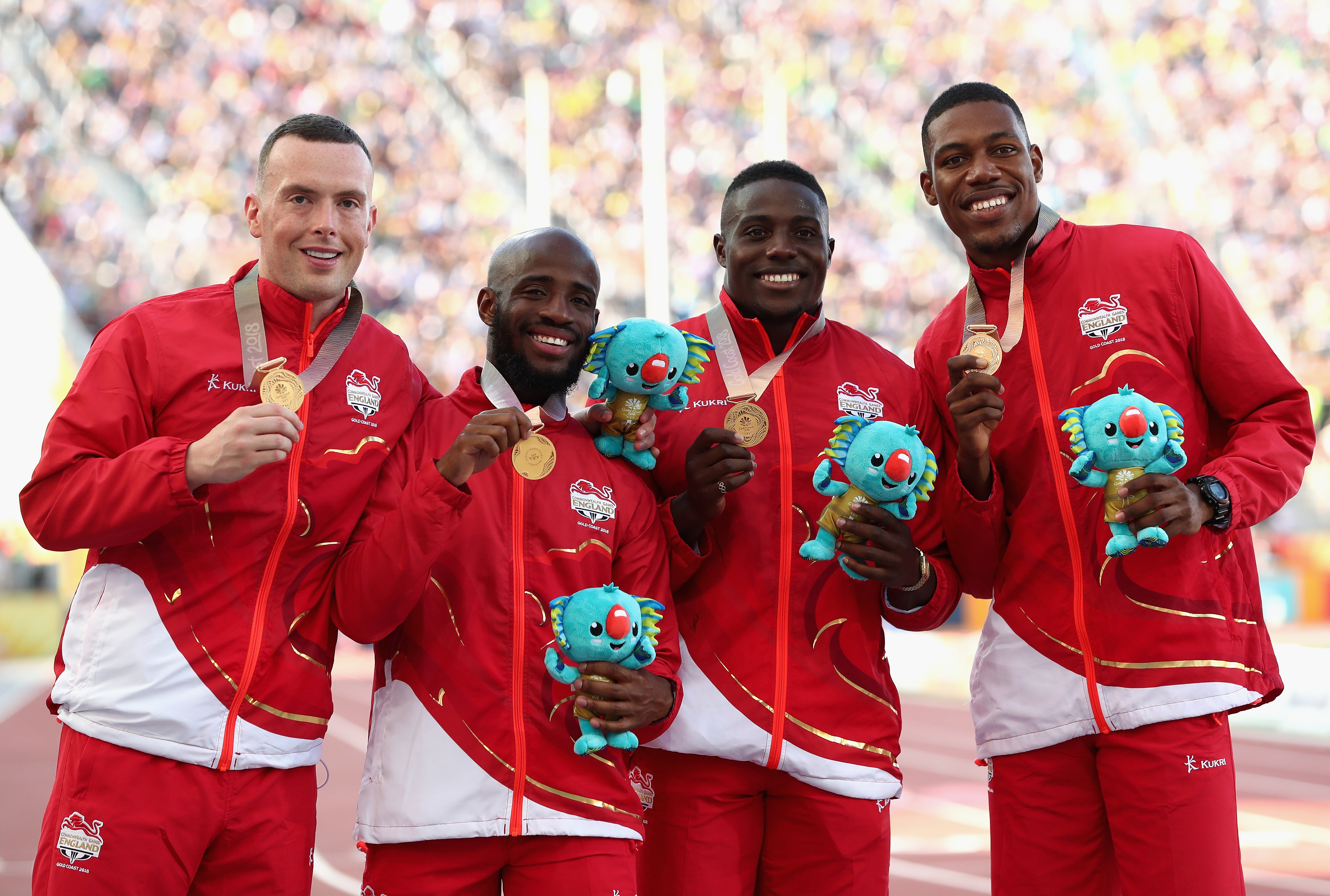 Reuben grew up training on the track of Enfield and Haringey Athletic Club before quickly ascending the junior British ranks. He competed at the World Youth Championships in 2013, World Under-20s Championships in 2014 before soon scooping silver at the European Under-23s competition in Poland. That laid the foundations for a crack at Gold Coast glory and under 12 months later, Reuben was a Commonwealth Games champion.

Reuben, Kilty, Hughes and Aikines-Aryeetey held off South Africa, Jamaica and home favourites Australia to capture the nation's hearts and indelibly etch their names into Team England folklore. It wasn't all plain sailing for Reuben, however, who was parachuted into the team after a late injury to Nethaneel Mitchell-Blake. He'll never forget that phone call inviting him into the storied Team England camp and once he set foot on the Heathrow runway - the rest was firmly history.
"I'd just woken up and my phone rang," recalled Reuben – who spent spare time on the flight out to Australia and in training camp writing the dissertation for his Psychology with Management degree. "I was told Nethaneel had pulled his hamstring and they wanted to bring me in instead. They asked me to fly out to Australia as soon as possible - but I had to ask my mum first! I wasn't sure if I was ready because it was April – but I'll never forget it. It was a once in a lifetime opportunity."
Reuben took a huge amount of learnings away from his experience on the Gold Coast, and as an ambassador for the Team England Futures programme with Commonwealth Games England and SportsAid, he's looking forward to imparting his wisdom to talented young athletes aiming to represent their home nation at future Commonwealth Games and major multi-sport competitions.
"Probably the most important lessons were about the people around me than specifically athletics," said Reuben. "I think it's important to remember that even your favourite athletes are humans; as someone used to say to me, "they don't have two heads". They have their up days, their down days, they have amazing performances and they make mistakes. Nobody's perfect.
"Once you get to the level where you're rubbing shoulders with other individuals who can do what you can just as well, you realise the limiting factor isn't ability anymore – it's about the other things around that. Are you looking after your body? Are you mentally preparing correctly? Are you putting yourself in the position to do what you do best? The multi-sport environment was so cool to be around."