Stephanie Okoro wrote her name into Team England folklore on the penultimate day of Trinbago 2023.
The 17-year-old stormed to a historic first-ever women's 400m hurdles gold for England and decimated the Games record in the process.

Add on the further thrill of a one-two finish for Team England, as compatriot Mia Walker crossed the line for silver, and Okoro was the star of memorable night on the track.

As the action in the pool drew to a golden end and both beach volleyball and Fast5 netball teams secured their chance for medals, Team England added 13 gongs and three new Junior Commonwealth Records to their tally.

Record-breaking athletics

Team England can't stop making history on the track.

Okoro, 17, stormed to her nation's maiden gold in the 400m hurdles with a record-breaking performance at the Hasely Crawford Stadium, smashing Jhonelle Thomas' previous record of 59.40 by over a second.

The hurdler clocked a time of 58.19 for a brilliant new personal best and to cement her name in the record books.

"I'm over the moon as it is a PB and a gold medal," she said. "This has to be the top achievement of my career so far."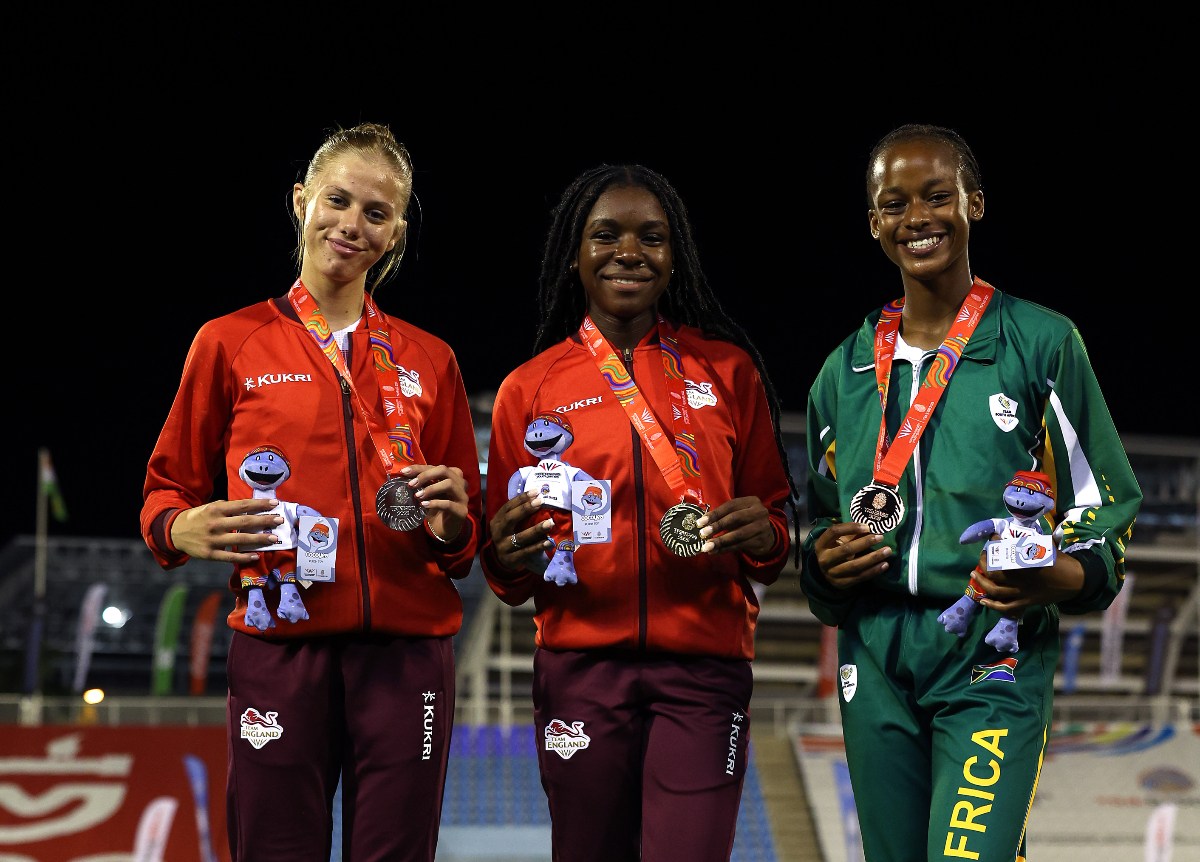 And it only got better from there.

Never before has Team England seen two women stand on the 400m hurdles podium together but Okoro was happily joined by teammate Walker who clawed her way back for an emotional silver.

"I can't really believe it's happened," Walker said. "I came here ranked fourth and came second in the final. That was the best performance I've veer done with a two second PB."

Triumph on the track was quickly echoed on the field at Ayesha Jones flew to a record-breaking victory in the women's javelin.

Jones set a new Commonwealth Youth Games record on the way to the podium with a huge throw of 52.49 and was joined on the podium by Harriet Wheeler for silver.

"Throwing in another country is always special and representing England is even better," she said. "Getting that record and a PB just really tops it."

The third gold on the track came from Ethan Glyde in the men's high jump.

Glyde, 16, stands at a staggering six foot eight inches but was able to reach new heights as he soared to gold in a final jump of 2.06m.

"Throughout the competition I felt great and to come away with a 2.06m is incredible," he said. "A lot of blood sweat and tears have been put into this competition and it's great to come away with the gold after the highs and lows of this year."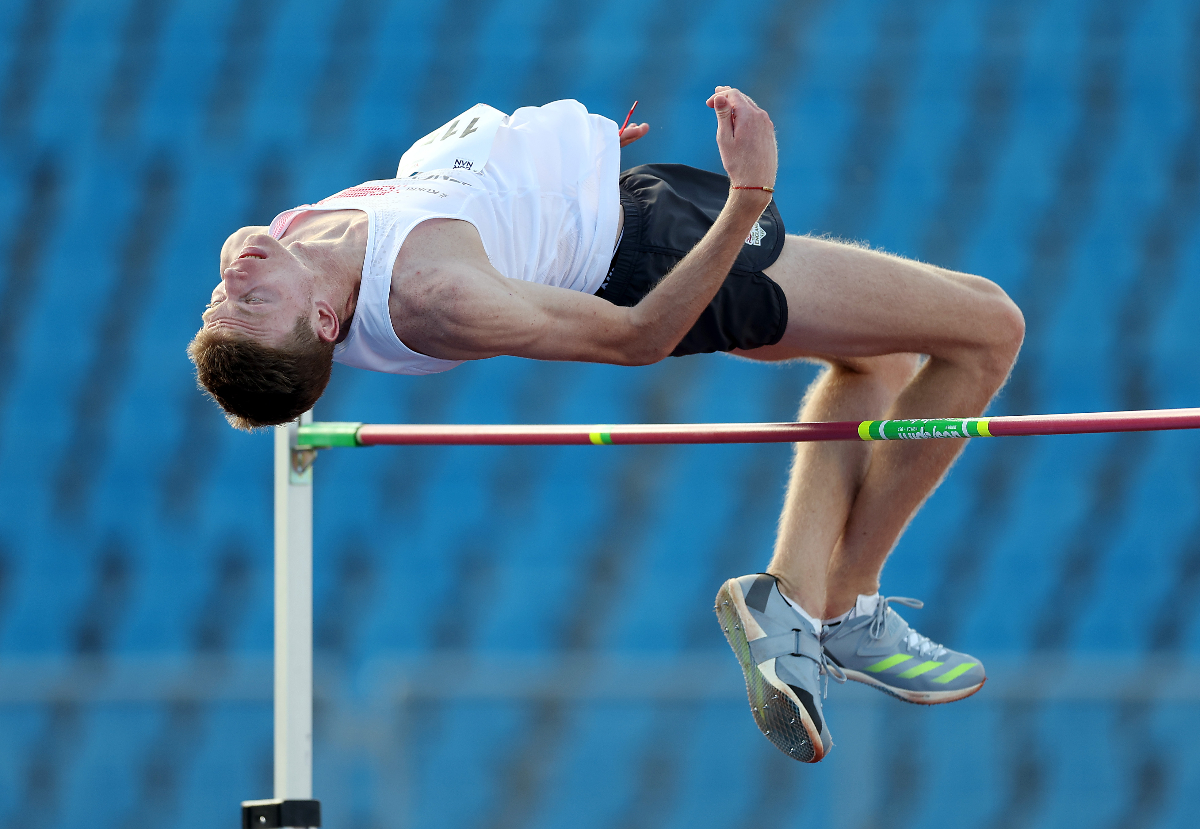 And in the women's T38 long jump, Maddie Down stormed to an emphatic victory and her second gold of the Games with a jump of 4.70m.

"This winter I was injured and wasn't allowed to jump for five months, and I've only just been getting back," she said. "So, to come back and get this gold is amazing."

It was a dramatic finish for Noah Hanson in the men's 110m hurdles as he grabbed silver by just 0.04 seconds.

Hanson narrowly lost out to Shaquane Gehvon Gordon of Jamaica in a last-gasp dash for the line, clocking a time of 13.20 as just slither separated the top two finishers.

Elsewhere, Olivier Parker picked up bronze in the men's 400m hurdles whilst Thea Brown clinched silver in the women's 100m hurdles.

BV storm into the finals

Peter Soczewka and Rob Morgan smashed their way into the men's beach volleyball final with a brilliant 2-0 triumph over New Zealand in Tobago.

The pair came out on top in a close match against the Kiwis, winning 21-17, 21-19 to guarantee a medal and seal a final 'all or nothing' match against Canada.

Team England lost out 2-1 to Canada on their opening day of competition but will look to remedy their loss in the hunt for gold.

Victory will see Soczewka and Morgan replicate the Bello brothers' golden success from 2017.


"It was a great game and we thrilled to get into the final," said Morgan.

"We'll be watching some of the game footage now to prepare," added Soczewka.

"We lost to Canada in the group stages so it will be a very tough game, but we'll give them a good run."

In the women's pair, Alice Jagielska and Daisy Boardman placed fifth overall after a 2-0 win over Bermuda.

Carter cruises to double gold

Skye Carter ensured Team England finished on a golden high on the final day in the pool.

The 15-year-old might have a couple of medals to her name already but clinched a memorable first individual gold in the women's 50m freestyle.

Outpacing the field by 0.39 seconds, Carter touched the wall for a new Junior Commonwealth Games record of 25.15 seconds.

"That was my first individual gold medal on the international stage and there's no better place to get it than here," said Carter. "I was so surprised to see it was a Games record as well!

"My name is in history now and that's just crazy."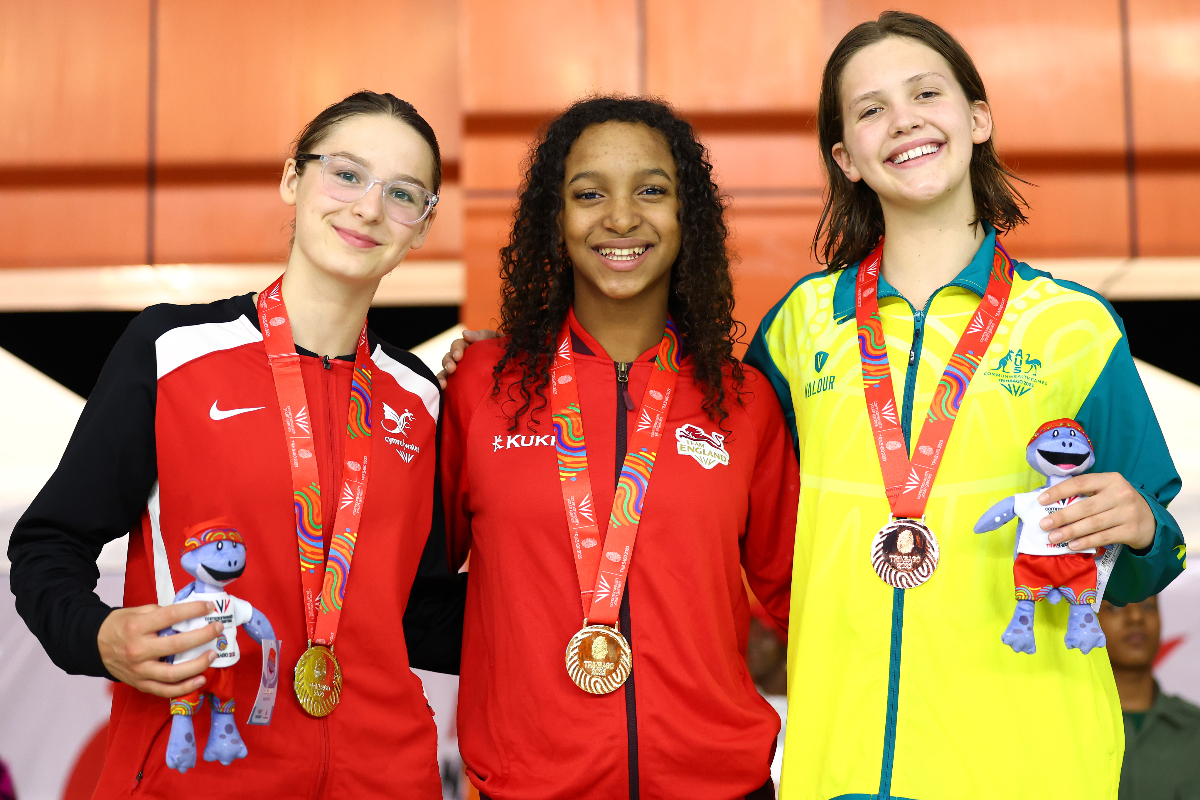 Carter followed her individual gold up with another team victory in the mixed 4x100m medley relay.

Combining up for the final race of the Games alongside Blythe Kinsman, Oscar Bilbao and Nick Finch, Carter powered home on the freestyle leg to touch the wall, as relay gold saw breaststroker Bilbao leave Trinbago with a staggering four gold medals to his name.

A final pair of individual medals came Team England's way in the 200m butterfly, with Reuben Rowbotham-Keating clinching men's silver and Ashleigh Baillie grabbing women's bronze.

The last night of the pool solidified England's position at the top of the swimming medal table with 9 gold medals and 23 overall, bettering their 21 overall medals from 2017.

Netball vie for bronze

The netball team will go for bronze on the final day of competition after a tough loss to Australia in the semi-finals.

The Fast5 side continued their second day of competition at the Shaw Park Cultural Complex with an emphatic 47-8 victory over Botswana to storm into the playoff stages.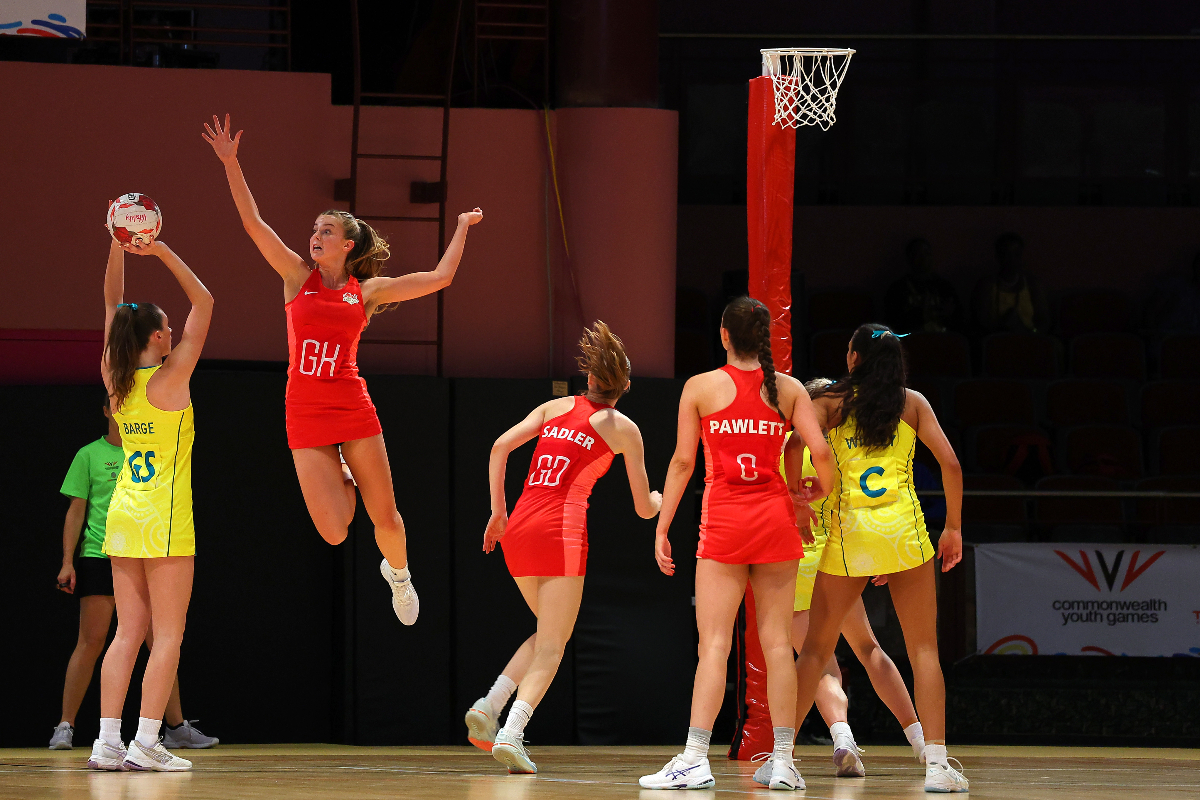 But they were faced with a hardened opponent of Australia, falling to a 44-25 loss against the strong team.

Team England are now set for a bronze medal battle against Team Scotland.

"It was always going to be tough game going out," said Izzi Phillips. "But we gave them a good game and we took risks; it might have been a tough battle, but we gave our all and it was a great fight."

"The bronze medal match is going to be great and there's still lots on the line," added Ellie Sadler.