Breaststroke extraordinaire Oscar Bilbao led the charge as Team England cemented swimming dominance at the Commonwealth Youth Games.
The 17-year-old from Hereford was crowned king of pool in Trinbago after sealing his third gold of the Games in the 100m breaststroke.

And the saying 'the best things come in threes' has never rung truer as Team England roared to gold in the women's 100m breaststroke and mixed 4x100m freestyle relay.
For the first time in Trinbago, Team England were in action across all four sports as the Fast5 Netball action got underway at the Shaw Park Cultural Complex.
And on a scorching day in the Caribbean, it was success all round as the men's beach volleyball duo reached the semi-finals and more medals rained down on the track.
Bilbao completes the triple
Oscar Bilbao clinched victory in the 100m breaststroke in a time of 1:03.12 to take the triple crown on the penultimate day of competition in the pool.
The breaststroker inched out Jersey's Filip Nowacki by just 0.04 to secure a sweep of breaststroke events, having already sealed 50 and 200m titles.
"It's a great experience coming out here and being able to race other countries outside of Europe," he said.
"We want to rack up even more medals for Team England and gain some more international experience whilst we're here."
The gold medal rush didn't stop there, with Sienna Robinson picking up her second of the week in the women's 100m breaststroke.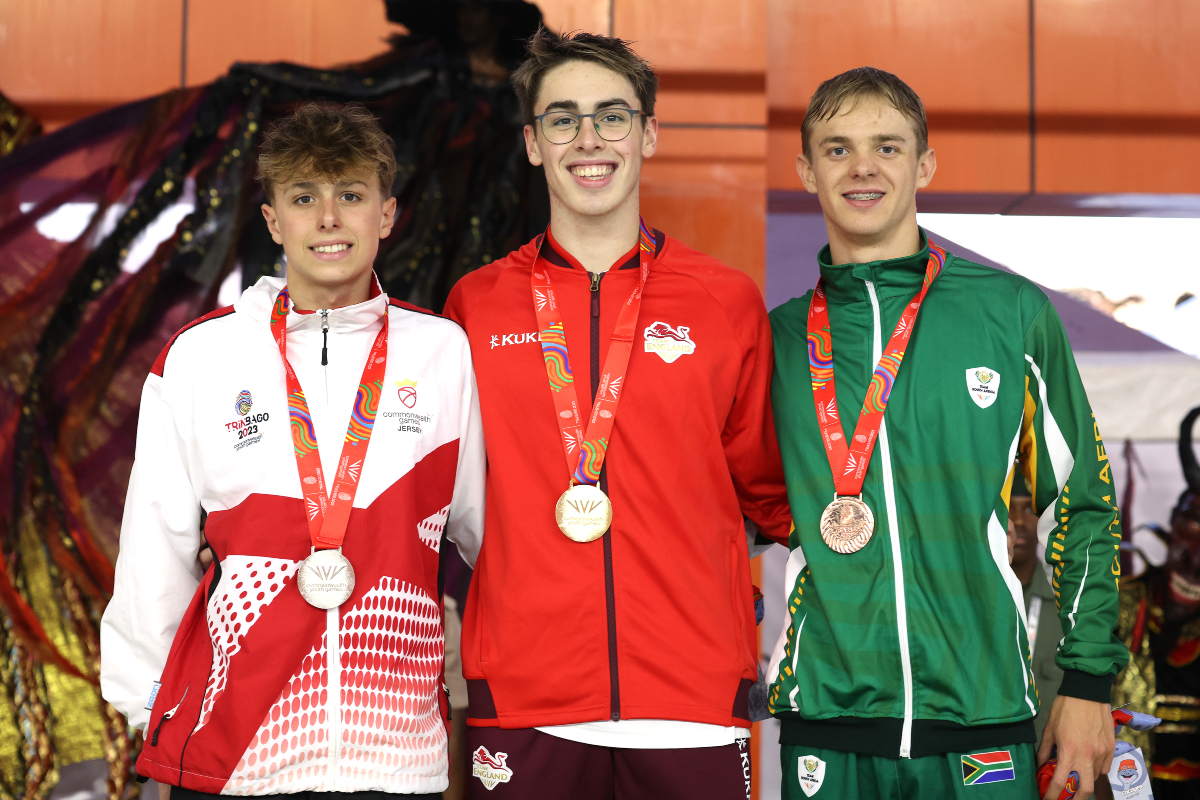 The swimmer held off an oncoming charge from Theodore Taylor of Wales to touch the wall first in a time of 1:10.29.
"It wasn't the best time but I'm happy with how I went through my race plan" she said. "I was just thinking 'get to the wall' over and over and powered home."
The fantastic four of Reuben Rowbotham-Keating, Nick Finch, Skye Carter and Erin Little laid down a dominant mixed 4x100m freestyle performance to clinch gold in the final event of the evening.
England led the relay from the offset, touching the wall over two seconds ahead of second-placed Scotland.
There was silver for Reece Grady and bronze for Harry Wynne-Jones in the men's 400m freestyle, whilst Nick Finch grabbed 100m butterfly silver and Adam Graham added 200m backstroke silver to the haul.
BV cruise into semis
The sand was on fire and so were Peter Soczewka and Rob Morgan as they cruised into the men's beach volleyball semi-finals.
The duo set up an exciting semi-final bout with New Zealand after downing Australia 2-0 and battling with soaring temperatures in Trinidad.
"It feels fantastic," said Morgan.
"We're now trying to follow in Javier and Joaquin Bello's footsteps with gold at the Youth Games in 2017. We're going for a medal no matter."
Daisy Boardman and Alice Jagielska fought hard but lost 2-0 to a strong Kenyan team and will now face Bermuda in the 5th-8th place playoff.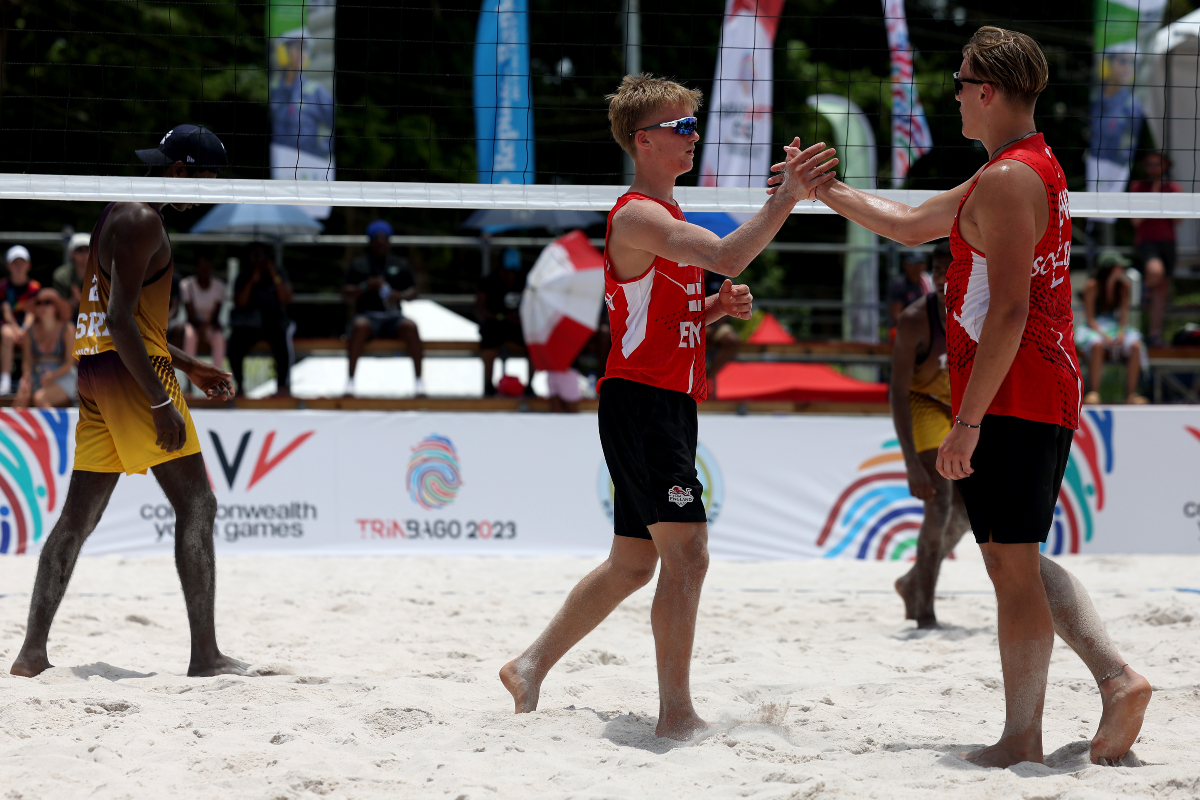 Raft of silverware on the track
After a history-making opening day on the track, Team England athletes were back and hungry for more.
They didn't disappoint as Charlotte Henrich clinched a stunning silver in the women's 400m.
Just one tenth of a second off gold, Henrich was over the moon with her performance after bringing the crowd to their feet in a thrilling dash for the line with Guyana's Tianna Springer.
"I didn't even think I would get to the final, so I'm thrilled to get silver," she said. "It was close on the line, but I know that I gave it my all because I can't feel my legs so I'm really happy."
A patient Lyla Belshaw timed her run to the podium to perfection with bronze in the women's 1500m, holding herself back until the final 200m to power through and clinch a medal.
"I'm really surprised but really happy," she said. "Not going right off with the pack at the start was my best plan and I'm really happy with my last 200m.
"This is honestly one of the best things I've ever done."
Rounding off the track action, Alex Beck won bronze in the men's 400m after a dramatic battle to the line with India's Navpreet Singh, with 48.20 enough to bag the bronze.
"When I crossed the line I though I had come fourth but when I saw the screen my head exploded," said Beck.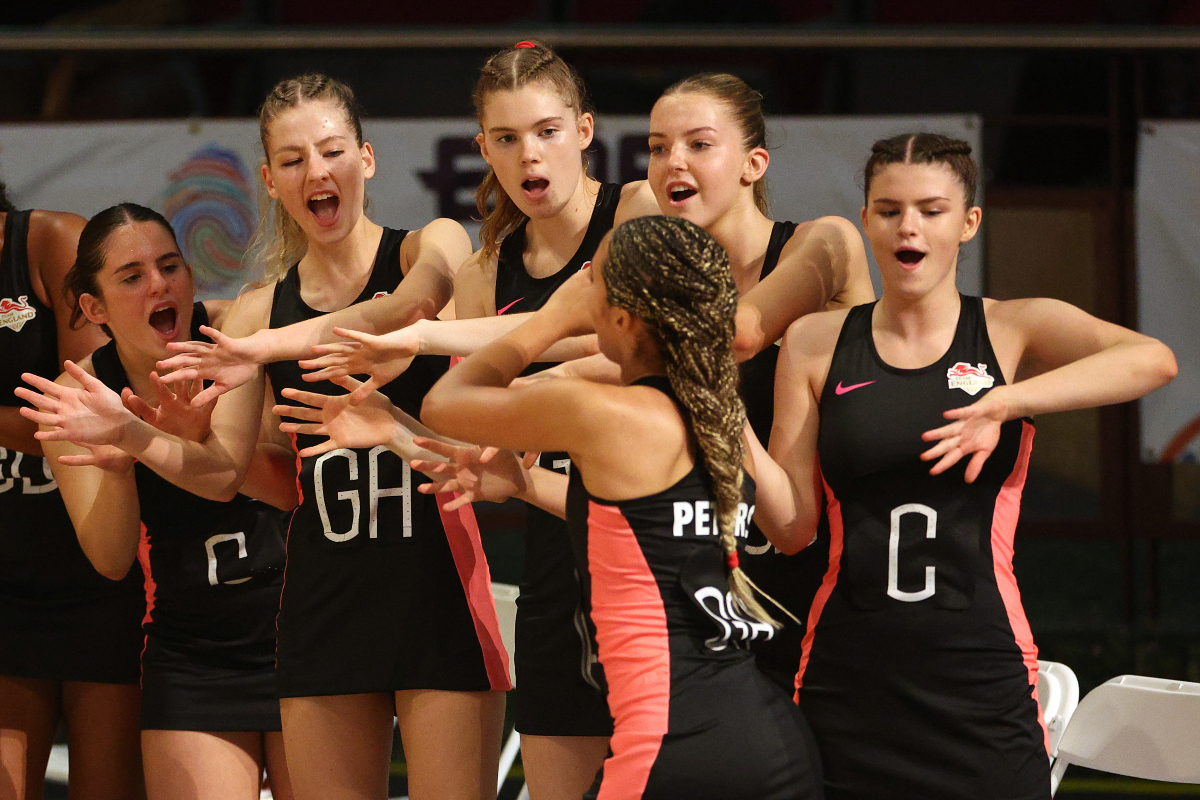 Netball gets underway
Pulling on the Team England netball dress for the first time is always a massive moment.
And as the Fast5 Netballers got underway at Trinbago, it was a wild mix of emotions on court with opening day bringing one win and one loss.
Team England were beasten 40-30 by South Africa in their first match but came back with vengeance to pick up a comfortable 42-14 win against St Vincent & Grenadines later in the day.
Darcie Everitt was a shining star in defence, picking up a stunning five interceptions in their second game of the day as Ella Williams lauded her squad's calm mentality.
"It was absolutely brilliant to get a win under our belts, especially after we lost this morning," she said.
"It gives us so much confidence going into the next game.
"We wanted to keep calm in the power play and stick to what we know because it can often get quite intense."