Young boxers at a Dudley boxing club were inspired by a visit from the Birmingham 2022 Commonwealth Games and two Team England boxers on Friday (17 September), where they were put through their paces in and out of the ring.
Super-heavyweight boxer Delicious Orie and flyweight Tori-Ellis Willets held a sparring session at Priory Park Boxing Club and were given the seal of approval by MP for Dudley North, Marco Longhi and Leader of Dudley Council, Councillor Patrick Harley.
The Birmingham 2022 Commonwealth Games aims to inspire the next generation of participants to try out sports for the first time and opportunities to meet athletes not only helps build the profile of a sport but also highlights the health and wellbeing benefits. Boxing is well-known for instilling discipline, but it also improves balance, helps with posture, boosts endurance and can help improve hand-eye coordination.
England Boxing National Amateur Championships 2019 super-heavyweight champion, Delicious Orie said: "As someone who is hoping to compete in next year's Games in Birmingham, it's amazing to be able to inspire the next generation of boxers here in Dudley. Their enthusiasm and passion for the sport and Birmingham 2022 is clear to see.
"Boxing sees both mental and physical strength put to the test and is a real visual display of skill, speed and stamina so it should be on everyone's list when applying for tickets."
Fellow athlete, Tori-Ellis Willlets said: "Boxing is becoming more accessible to girls of all ages, whether they want to do it for fitness, confidence, make new friends or compete. I started out in a boxing club just like this and it was encouraging to see so many young females taking part in the sport at Priory Park.
"It was only by trying out lots of different sports when I was at school that I discovered a passion for boxing so I would encourage anyone to get in touch with their local club for a trial session."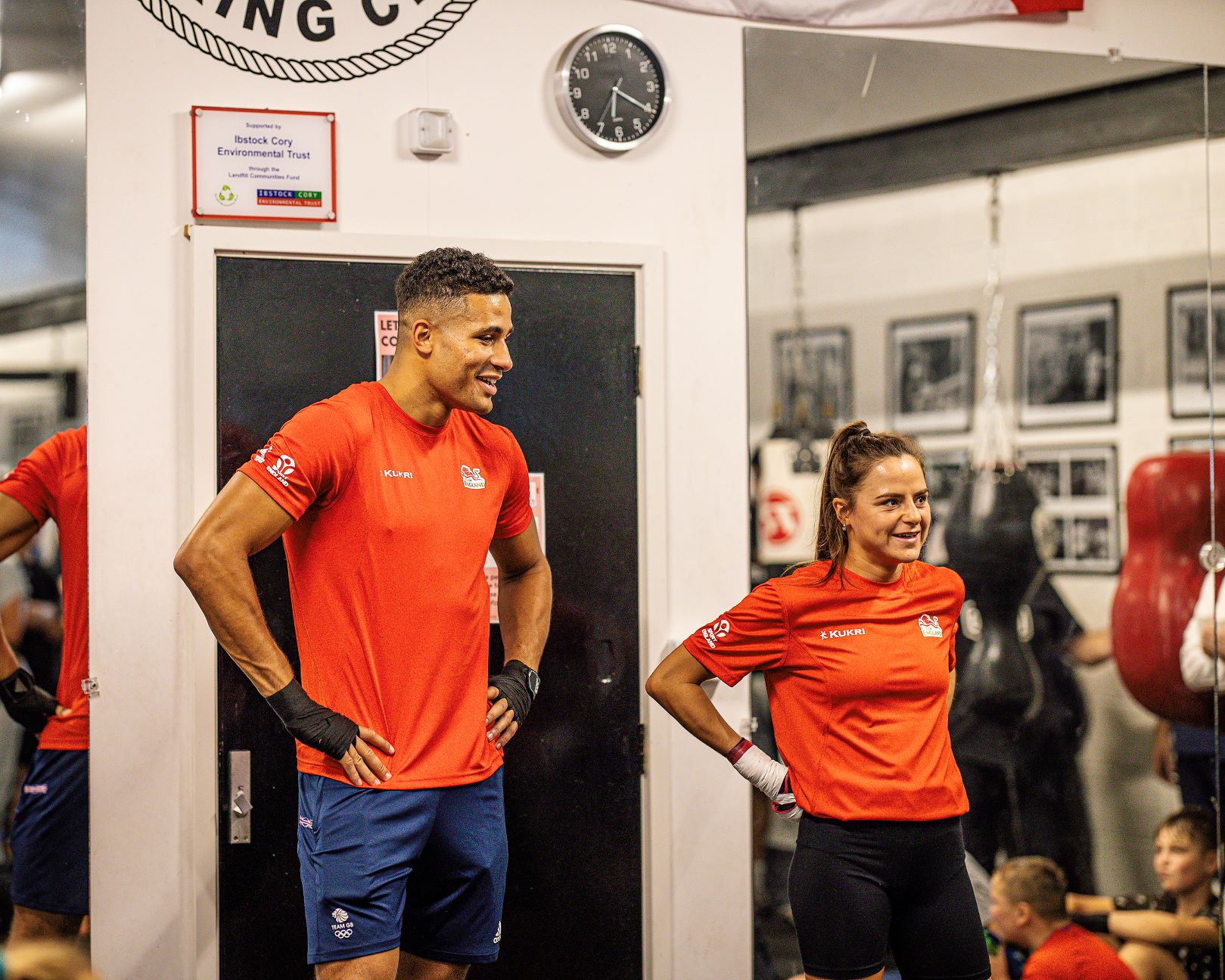 Paul Gough, Chair of Priory Park Boxing Club, said: "Our young boxers were inspired by the visit of two Team England athletes. Having the Commonwealth Games on our doorstep in the West Midlands is a real opportunity to promote boxing and the importance of physical and mental health. Thank you to Birmingham 2022 for kindly donating boxing gloves for the club to use and help produce the boxers of the future."
Boxing is one of the 19 sports and 8 para-sports in next year's Games. The ticket ballot is open and there are more than one million tickets priced £22 or less available for the biggest multi-sport event to be held in the UK since the London 2012 Olympic and Paralympic Games. To apply for tickets, visit brmingham2022.com and apply before 8pm on 30 September.