Cycling has long been a source of success for Team England at the Commonwealth Games and Thursday was no different.
Racing in the individual time trial, both Anna Henderson and Fred Wright were able to secure silver medals at West Park, helping to keep the hosts narrowly behind current table-toppers Australia.
Wright was eventually confirmed as a medallist after a nervous wait, finishing just 26.28 seconds behind Australia's Rohan Dennis in first.
He said: "I was a bit nervous. I've not been in that position before, not that I've done that many top-level time trials, but I've always been fourth or fifth so you don't get the opportunity to sit on one of those chairs. Already that was pretty special. I did enjoy it but it was a nervous wait."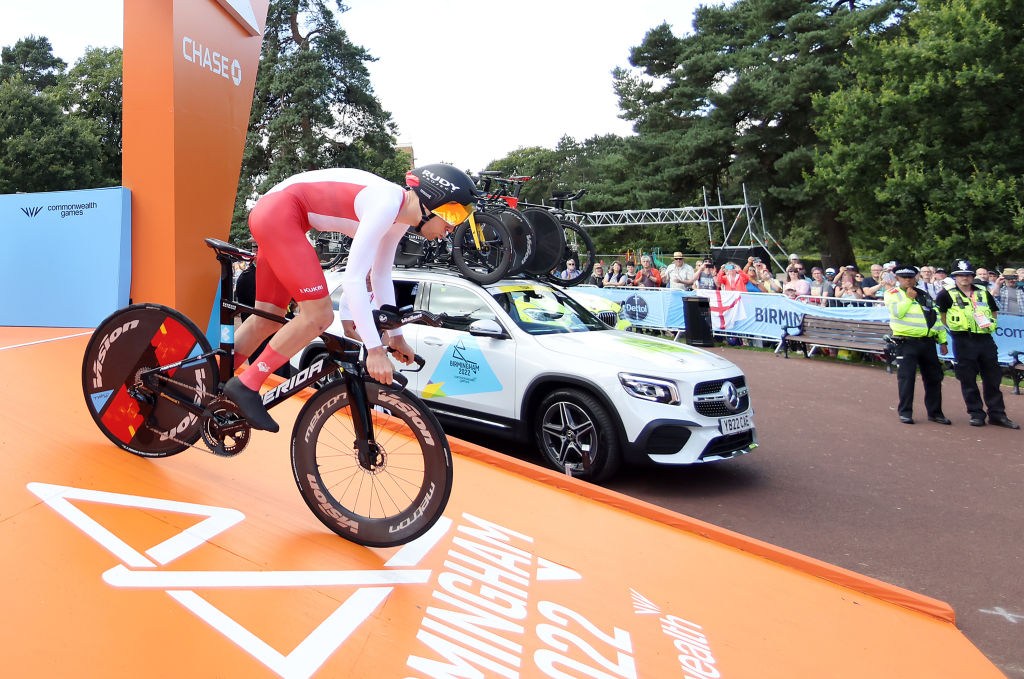 The 23-year-old was excited to be mixing with top cyclists such as Dennis and Wales' Geraint Thomas, who completed the podium lineup.
He said: "After the Tour, you can either be on fire or a bit fatigued. I'd like to say I was on fire! To be mixing it with the likes of G [Geraint Thomas] and Rowan, I knew I'd do a good time trial today but maybe not quite as good as that. G would have had me if he didn't crash, I think, but it's still a medal."
Henderson would finish just 33.35 seconds behind gold medallist Grace Brown in the women's race, with her impressive average time of 40:38:55 enough for second spot on the podium.
She said: "I think second was the best I could do today so I'm really happy. Sometimes the corners were a bit hairy but I'm really pleased with how I paced it and how I felt."
The 23-year-old has struggled with illness and fitness issues in the build-up to the games but produced a superb display in front of the home crowd in Wolverhampton.
She said: "Coming out of the Tour [de France], I felt really rubbish so just to come out and feel good on a bike, I'm really happy.
"On the outside, it looked good but I was really suffering, I wasn't in the best shape. Yesterday in the recon, everyone was flying past me on the uphill so I thought I better get my legs ready for a tough day.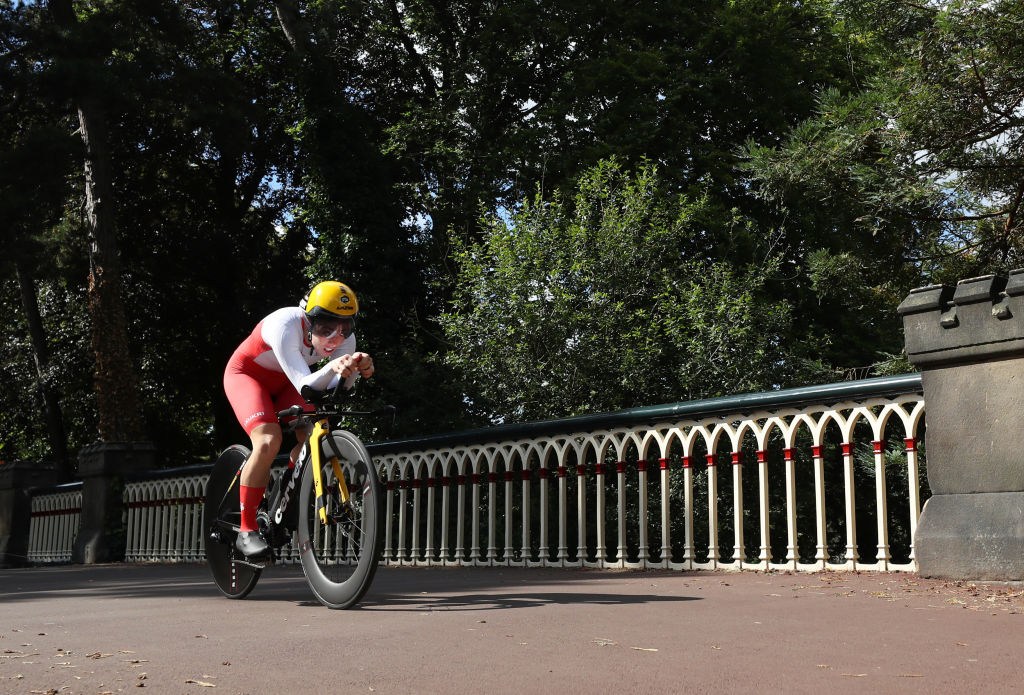 "I had a rubbish June because I was sick twice but I'm finally getting myself back to the form I was in for the Classics season.
"I'm really pleased with where I'm going and hopefully I can continue it."
In the same race, Commonwealth debutant Abi Smith recorded an 18th-placed finish, something the 20-year-old felt she could have bettered.
She said: "It was probably not my best ride but I tried as hard as I could and I'm satisfied with the effort I put in."
Smith certainly won't forget racing in front of a home crowd anytime soon and will be hoping that a similar atmosphere can spur her on in Sunday's women's team race.
She said: "The crowds are incredible, everywhere I went there were people screaming. I've not really had many races where there have been such huge crowds, so it was really special."
"I'm really excited for the road race, we've got a strong team. We'll definitely be looking for opportunities to get the win."