Team England boxing star Sandy Ryan will make her professional boxing debut later this year, targeting world titles in at least two weight divisions. The Gold Coast gold medallist made this decision after the Olympic qualifying tournament this year was cancelled due to COVID-19.
When asked about the moment she became Commonwealth Games champion, Ryan's eyes lit up in reminiscent excitement:
"Honestly, my heart was going!" she said.
"I can't explain to you the relief, I just dropped to my knees!"

The English boxer defeated Rosie Eccles from Wales in the women's 69kg final. The fight was bloody, and extremely close, with the verdict going 3-2 in favour of Ryan.
"There was a lot of pressure,
"Because obviously we've both boxed for Great Britain.
"Throughout the whole Commonwealth Games, I was just in a zone where no-one could beat me.
"I just had that in my mindset...this gold medal is mine!"
Reflecting on her amateur career, Ryan picks out the 2018 Games as a particular highlight, saying:
"There's so many athletes (from) different countries, different cultures.

"That was one of my best moments in my amateur career for sure."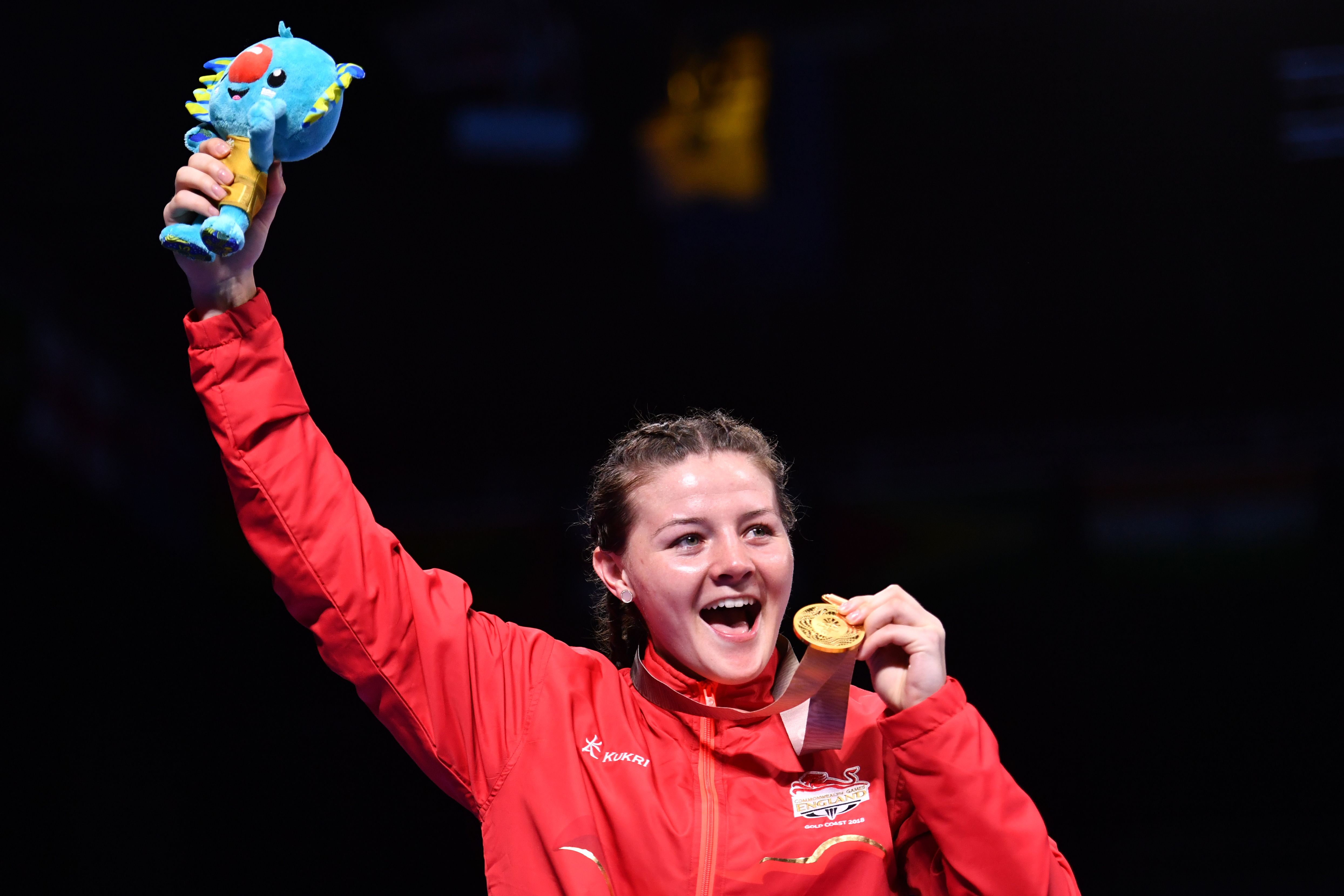 Now 27, Ryan described her mixed emotions about turning professional:
"It was always the plan this year to go pro. But...due to the COVID situation with the qualifiers, I gad to turn pro earlier than expected.
"I've just had to refocus on what's coming ahead now, and yeah it's exciting!"

The World silver medallist also noted the development of women's boxing, and the role she and other female boxers can play in inspiring the next generation:
"If they (young women) see the likes of any pro, or myself doing it...they won't be so intimidated...
"They will be like; 'Oh she's done it, I'm going to give that a go!'
Now 27, Ryan has high ambitions for her professional boxing career:
'My goals are world titles!
"And if I can do that at two weight divisions, I'll be happy"

The Derby born boxer dreams of competing at the highest level in her home town:
"To fight for a world title at Pride Park, and have all the Derby people in the crowd watching me...
"That will be one of my dreams!"