Team England's Sophie Tolchard and Louis Ridout were crowned the women's and men's singles champions respectively following their dominating performances at the Lawn Bowls National Championships in Leamington Spa last month.
Tolchard, who picked up her 10th national title last week, was named singles champion for only the second time in her career after a convincing 21-5 victory over Amy Gowshall in the final.
The 26-year-old, representing Devon, toppled Gowshall, from Lincolnshire, with relative ease after her 21-8 semi-final win over Nottinghamshire's Sandra Maguire. It was far from an easy route to the final for Tolchard, though, as she faced defending champion Kirsty Richards in the quarter-final, defeating the Warwickshire bowler 21-12.
With this victory, Tolchard picked up her second 2018 National title after she helped Devonshire to Women's Fours success earlier in the month. Tolchard, along with Kelly Atkinson, Lorraine Hackett and Natalie Chestney, won a resounding final 23-13 against Kent.
Devonshire compatriot Ridout capped a successful day for the South Western county, as the 28-year-old edged out Essex's Andrew Squire in an enthralling final. Trailing 14-11 after 17 ends, Ridout refused to go down and went on to win seven of the last eight ends to claim the title in emphatic fashion.
Both Ridout and Tolchard competed for Team England as part of the lawn bowls squad, with the former making his Commonwealth debut on the Gold Coast.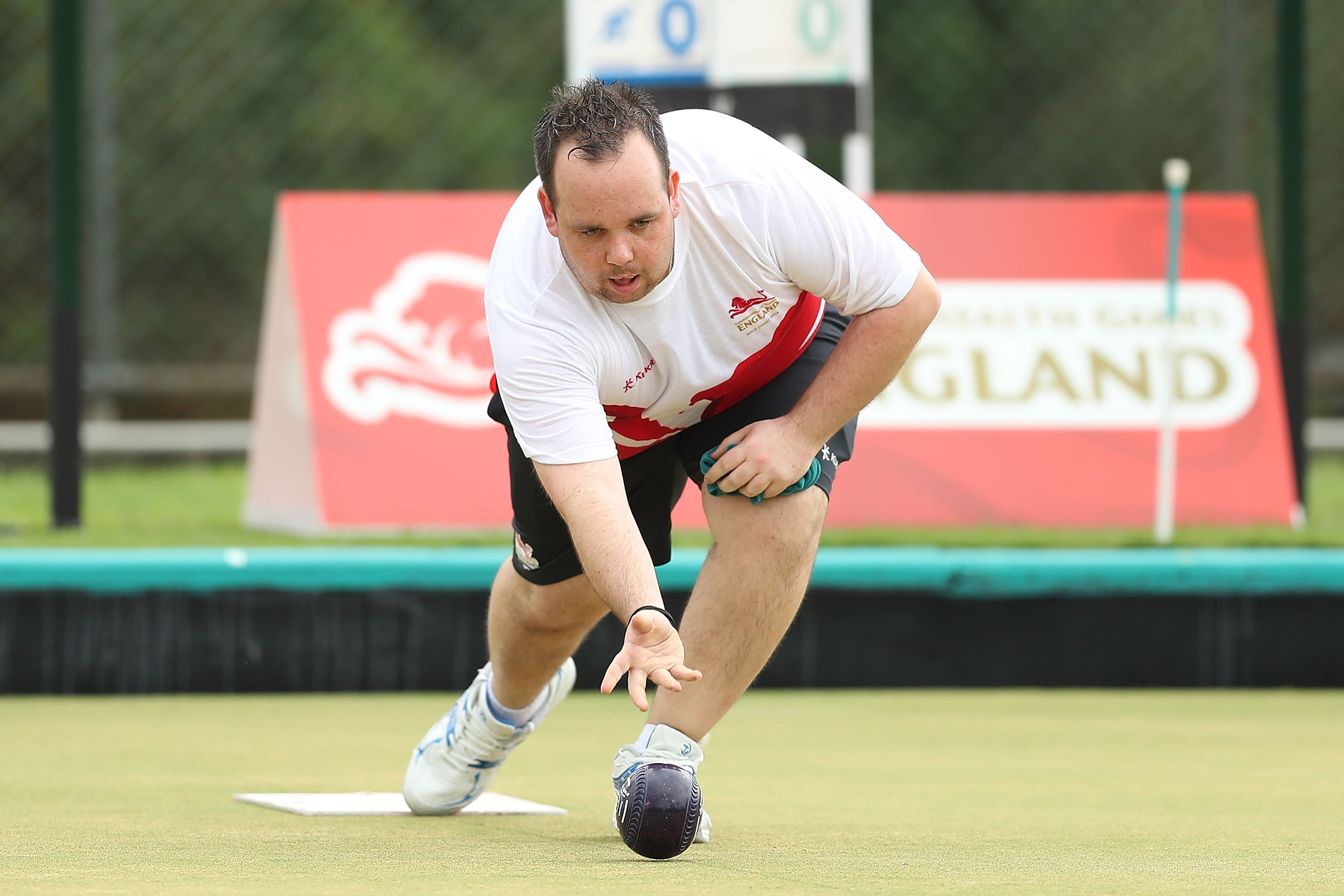 Tolchard, who was appearing in her second Commonwealth Games, clinched gold at Glasgow 2014 as part of the women's triples and narrowly missed out on a medal in the women's pairs in Australia, finishing sixth alongside Natalie Chestney.

Ridout, who plays for Kings Bowls Club in Torquay, was a part of the bronze medal-winning men's fours team that toppled Wales in the final with Ridout as the Lead.
Ridout's successes in 2018 have been impossible to ignore as the 28-year-old continues to make his mark on the lawn bowls scene, with 2018 his most decorated career year to date.
To top off this year's successes, during his victory speech following his singles triumph last week, he asked Team England teammate and Tolchard's older brother, Sam, if he would be his best man at his wedding next year. The icing on the top of the cake for Team England's bowlers this week.
Tolchard said: "This was the first time I had ever come up against Amy in singles so I knew I would be really tough as her singles record is incredible and I have always looked up to her from when I first started bowling. It was crucial for me to get off to a good start and I was determined that was what I had to do.
"For the first time in my bowling career I qualified for the Nationals in all of the ladies major disciplines which I was really happy about as this is not easy to achieve and Devon is a really strong county to qualify out of.
"Four years to the Birmingham Commonwealth Games is a long way off at the moment but it's definitely something I will have in mind as I want to keep playing at the top level. It would be really special to represent Team England at a home Games as we would get a huge following with so much support. I imagine there would be a brilliant atmosphere throughout the Games from the Opening Ceremony to competing."
Ridout said: "I felt good in all my games in the singles. I was there a week before in both the fours and triples so had a few games on the greens. I've played Andy before a couple of years ago in the two wood singles and he beat me comfortably. I know he's a very good drawing bowler and the first two woods would be crucial in the match. Luckily I played well, and had to because he did to. It was a great game to play in.
"I didn't really know what to expect with it being my first ( Commonwealth Games), but it's an occasion I'll never forget. Obviously at the time we were disappointed with just the one medal."
"Sam was an easy choice for best man. He's a great friend who has always been there for me. We see each other alot, live about a mile away from each other and play bowls together. I think I see him more than my partner Kellie!