Philosophy says 'an unexamined life is not worth living' and Tom Dean is taking a Socratic spirit into the 2022 Commonwealth Games, writes Tom Harle.
When Team England last assembled in 2018 Dean had his head in books, studying hard for A-Level exams and pursuing a place at university to read engineering.
Four years later the 22-year-old has designs on a place in swimming's pantheon of all-time greats.
The double Olympic champion knows his sport inside and out, confidently citing the fact that no swimmer has ever defended an Olympic title in 200m freestyle.
Only one has ever managed the feat at Commonwealth level – a certain Ian Thorpe, who won gold at Kuala Lumpur 1998 and then Manchester 2002.
With a pair of Olympic gold medals won ahead of schedule, Dean's focus is now on building a body of work that puts him in the 'Thorpedo' bracket. And that starts in Birmingham.
Dean said: "I looked up the 200 freestyle world rankings all time and right out there at the top you've got (Michael) Phelps, Thorpe and (Ryan) Lochte.
"These are names who stand out head and shoulders above the rest of the swimming world.
"I talk to my coaches about the greats in the sport being those who can achieve success and back it up over the years in multiple events in different conditions.
"They are the ones who go down in history.
"Two golds was a brilliant start. But what other events can we do on the world stage? What other medals can we win? That's what excites me.
"Reaching the pinnacle of the sport when you're 21, obviously it's slightly earlier than I was expecting.
"These aren't small steps, we've shot right to the top and now it's about getting all the other titles that I haven't got.
"It's about winning the Commonwealth Games, it's about being world champion, and it's about retaining these titles and showing longevity in the sport.
"I've been given this opportunity to do just that, to make history."
DOUBLE OLYMPIC CHAMPION

We've made history out here ?? pic.twitter.com/1giHzdsci3
— Tom Dean (@tomdean00) July 29, 2021
Dean's career leapt into life in 2018 when he joined British Swimming's National Centre in Bath and came under the care of Dave McNulty.

The genial Geordie guided the career of Siobhan-Marie O'Connor, a nine-time Commonwealth medallist for Team England, and many others to the pinnacle of the sport.
McNulty's name is never far from Dean's lips; O'Connor described the coach as a 'second father' and you sense he might say the same.
Dean said: "Dave has created a culture of complete commitment to our programme. It's a work ethic where people want to drag each other up and have complete faith in him.
"That comes off the back of the results he's had over the years. He lives and breathes swimming - it's his life.
"After Tokyo I hadn't seen him for a month and I drove straight from Heathrow to meet him for lunch somewhere or other. We just looked at each other and said, 'we've done it.'"
Buzzing to represent Team England for the first time this summer! @birminghamcg22 here we come! ? pic.twitter.com/XiEB5n5toK
— Tom Dean (@tomdean00) January 27, 2022
Dean's biggest adversary on the global stage is one of his closest companions, Duncan Scott, who will compete for Scotland at the Commonwealth Games.

After Scott beat Dean at last summer's Olympic Trials, the pair went one and two again in Tokyo before Scott won the day on their most recent meeting at April's British Championships.
Theirs is the friendliest of rivalries, although don't expect Dean to give an inch when the Games come around.
"We're always going to be good mates," said Dean. "I don't think what's happening is going to change our relationship at all.
"We're both fierce competitors – he's an absolute class act in and out of the water.
"The standard that he brings to our events within the country only raises everyone else up and makes us really excited to come together on a relay team, for example.
"It's exciting, I'm really looking forward to it and it's going to be different but we'll very much be going head-to-head. You switch off (the friendship) for five minutes when you're racing."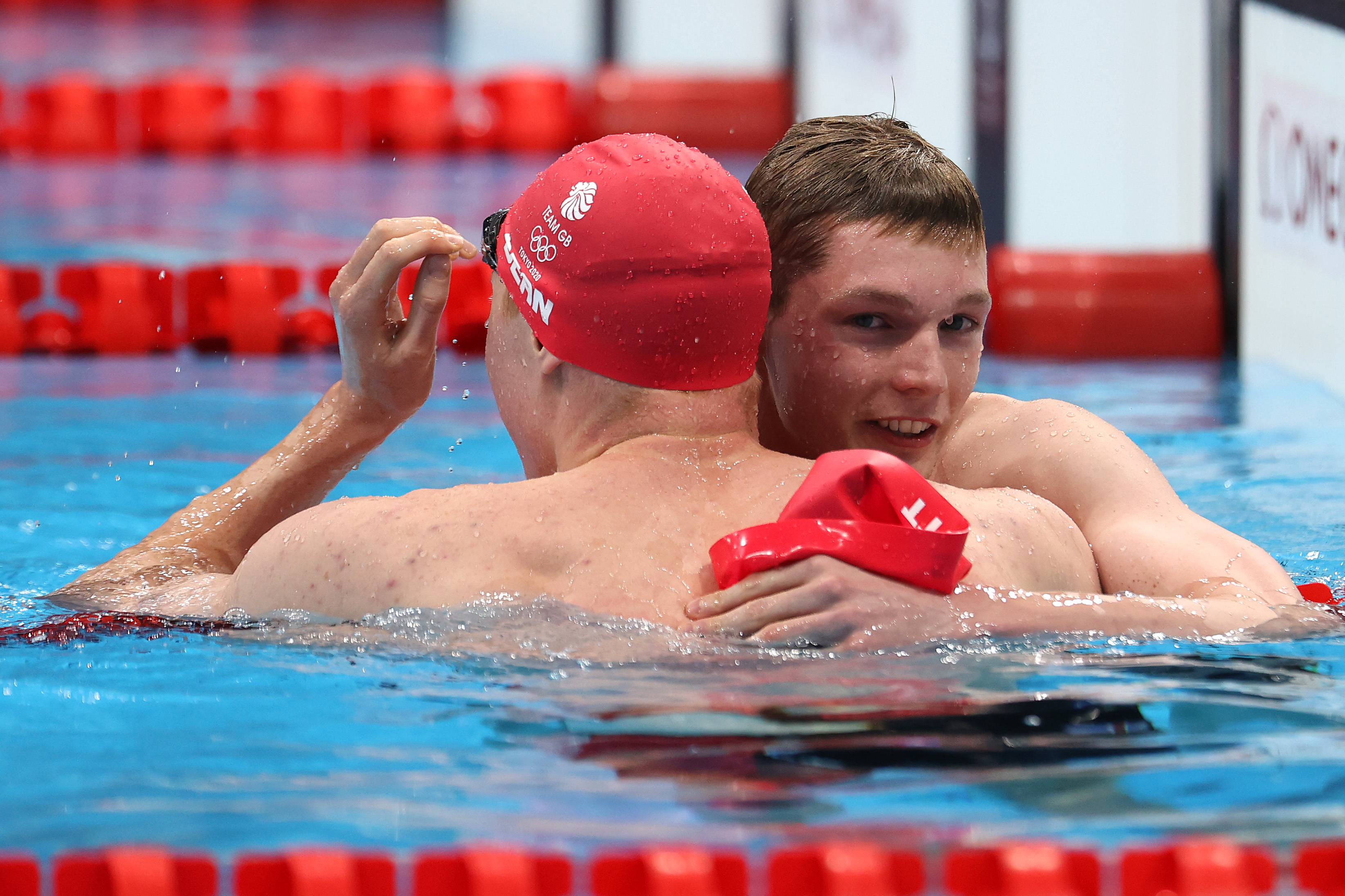 Dean is looking to expand his racing repertoire beyond the 200m and its relay, working on his top-end speed with a view to becoming a medal contender in 100m freestyle too.

He has raced the individual medley at both World and European Championship level.
First on the list for Dean, however, is a major Championships in home waters. After all, the best day of this Berkshire boy's life so far came with no-one in the stands.
"I think racing in front of a home crowd is just a level above anything else you can imagine," he said.
"You know, we've been starved of crowds for nearly two and a half years.
"Standing on the podium in Tokyo, there were just all the swimmers and teams. My family weren't there, my friends weren't there, and the supporters weren't there as well.
"So to have them all there, to race against the Scots and the Aussies and the Canadians, you know, it's going to be fun."