As preparations begin to ramp up for Birmingham 2022 Commonwealth Games, we caught up with one of the newly appointed Team Leaders Kelly Sotherton. Who will be responsible for ensuring Team England's athletics preparations are on point in the lead up to a home Games in less than two years' time.

Learning experience
I'm finding out new things every week, from the last six months up until the Games I have to make sure that the team that I lead out is as well prepared to perform at the Games as possible. It's not just about selecting a team and selecting staff it's about ensuring that all the other things that go into place to make a team perform are on point as well.
So, support for all the athletes and coaches, ensuring their wellbeing is good, the staff that take care of them is good. Understanding all the ins and outs of the Commonwealth Games in terms of what can I do with dates and timelines. I have to marry developing athletes and people and getting medals.
It is enjoyable but it isn't a case of waving on the TV and saying I'm leading this team. There is a lot of depth to it as well, hopefully when the competition rolls around I get to watch all the events as that is when the hard work is done, but that is when it gets nail biting. However, it's great and it's a job that you continuously learn from day to day.
Tough decisions
Over the next 12 months it's all about selecting the athletes on the long list and ensuring they are best supported. Many of those athletes will have that through the world class plan by their governing body at British Athletics. But we also have to support the athletes that aren't but still have the ability to win medals. During those final months leading into the Games it is a case of making sure everything is in place administratively wise, our plans, preparation camp and the athletes are where they should be, and they are supported.
It's a case of focusing on those really tiny details, and in all honesty, I thought it was going to be slightly easier than this but it's really broadening my knowledge and I'll have a really good understanding of leading a team into a Games.
Planning for a bumper summer of sport
Because it is a home Games, lots of people will absolutely love competing in Birmingham so I expect the team will be flying and supportive of a home Games. We don't know when those next home Championships will be and for some of those athletes this may be the only opportunity they get to compete at a home Championships.
There will be a lot of things going on behind the scenes, but I will ensure I've got some really good people around me and learning from 2018 and undoubtably there will be mistakes and the next team leader in 2026 will learn from me.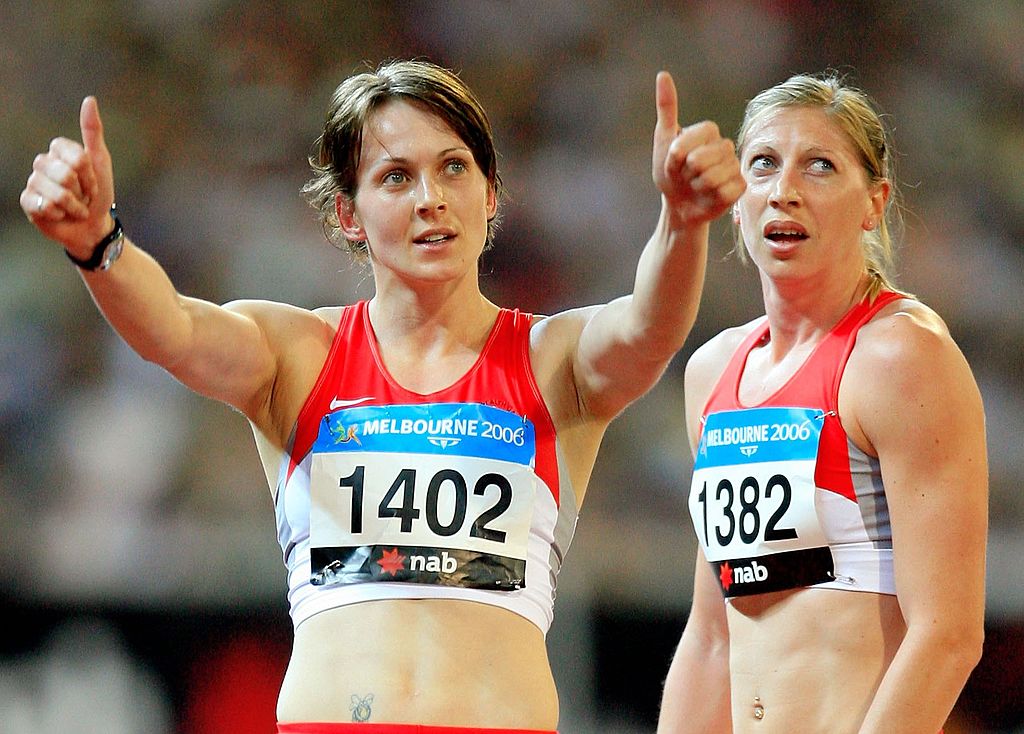 Taking experience on board
A lot of previous team leaders have experienced that journey of being an athlete, a coach and then a Team Leader. It's an honour as it only comes around every four years and this is the first time that there has been a dedicated Team Leader this far out from the Games.
Because I've been there of having the disappointment of not winning and also the celebration of winning a gold. I can have empathy for everybody, win, lose or draw, if they are suffering or actually doing really well which can be just as hard to handle success as it is failure. I won't be that team leader that no one can approach, and I am in there mucking in through everyone's journey.
You don't get the chance to represent England very often, for most athletes you only get to a couple of times in your career so it's really special to wear the vest. It's a different kind of feeling, when I won gold in 2006 it was such a good feeling to be wearing my England top and it was the only gold medal I won in a major championship. You probably have more pride wearing that vest than a Great Britain vest.
To keep up to date with all the Team England athletes in the lead up to Birmingham 2022 follow Team England on Facebook, Twitter and Instagram.