She might have just won Commonwealth Games gold but Tess Howard still remembers the moment she realised she could change the future of hockey.
The 24-year-old Team England athlete has been one of the driving forces behind the movement to amend international kit regulations and allow female athletes the freedom of choice of clothing at competitions.
From her published research project entitled 'Practical, professional or patriarchal?' to kit panels and meetings with fellow athletes and industry professionals, Howard has been on a valiant journey to push for inclusivity and comfort on the hockey pitch.

But it was a drunken conversation with Team England Kit Operations Specialist Lou Pullan that stands out in her head as a defining moment of impact.
"We went to the Commonwealth Games in Birmingham, and we won gold, beating Australia 2-1 in the final," she said.
"The whole team were in the Team England bar afterwards, a few drinks had been consumed, and Lou came and put her arm around me and said: 'I'm going to be part of your mission. We're going to change hockey forever'."
THE IDEA
During her time studying gender segregation at the University of Durham, the geography student uncovered an alarming personal dilemma: that the sport she loved had blatant gender segregation in its uniform.
Her whole hockey life, she had worn shorts to train and a skort to compete and the question suddenly arose as to whether the skort was actually a practical piece of uniform or whether it was an inherent gendered issue.
"It all started with discomfort and until I started researching it, I didn't know too much about the history of the skort," she said.
"When I was younger, I didn't really think about it, but as I got into elite level my performance was really important to me and the way I felt in what I was wearing was becoming a bigger issue both psychologically and through body confidence.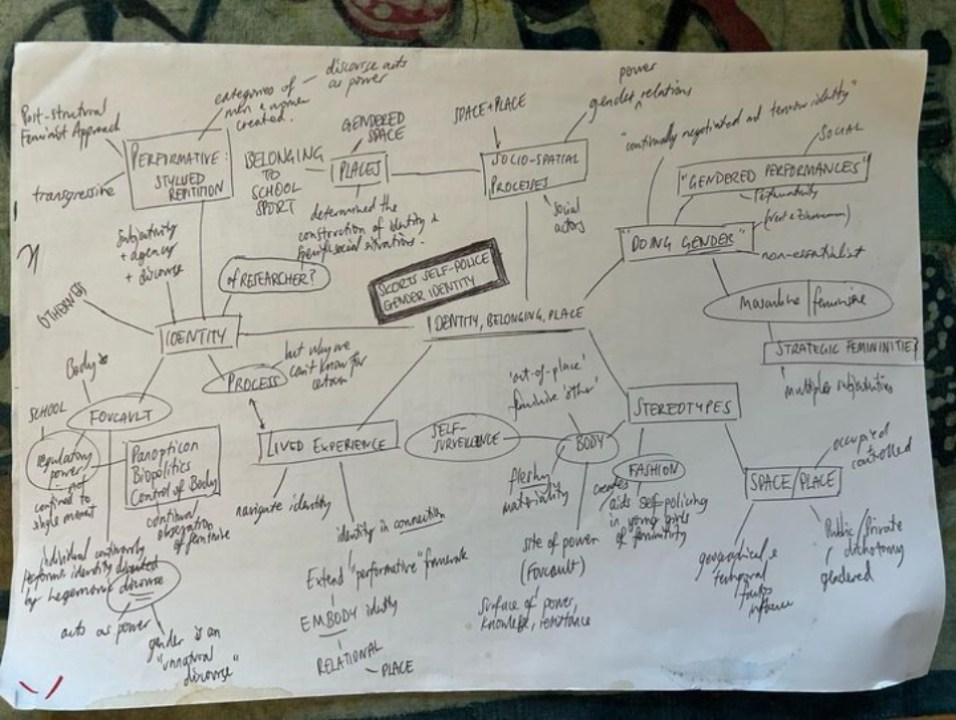 "I thought that if I'm experiencing this at elite level, at the top of game, fit and strong, then surely other people would feel the same.
"It just hit me one day in the amount of gendering to sport uniforms and blatant gender segregation within sport.
"If the skort was the most practical item, then why were we not training in them and why are the men not wearing them.
"It all comes down to practical, professional and patriarchal sides of the concept."
THE RESEARCH
Howard's research concluded that 70 percent of women have seen girls drop out of sport due to sports kit and body image concerns and 60 percent of people just wanted shorts to be a choice within sport.
The answer was clear to Howard: if you gave people the choice to wear what made them feel most comfortable, then there would be greater sports participation and performance.
And the Commonwealth Games champion was quick to remember an early conversation with one of her best friends that perfectly encapsulated the importance of people feeling comfortable and powerful during exercise.
"One of my favourite bits of my research was when I interviewed one of my best friends as a practice interview and then ended up using it for the real thing," added Howard.
"She said that she loves to exercise in the gym and when she goes, she puts on makeup and wears a nice sports bra and nice leggings, not because she feels she has to but because that's what makes her feel good.
"And that was a key turning point for me because her view was very different to mine but it made her feel powerful and it made her participate in exercise, which is the entire point.
"There's no right way for this, over-sexualisation is different for everyone and being hyper feminine is different for everyone.
"The point is that, if we can allow that choice and individualised preference for everyone then you win on all grounds."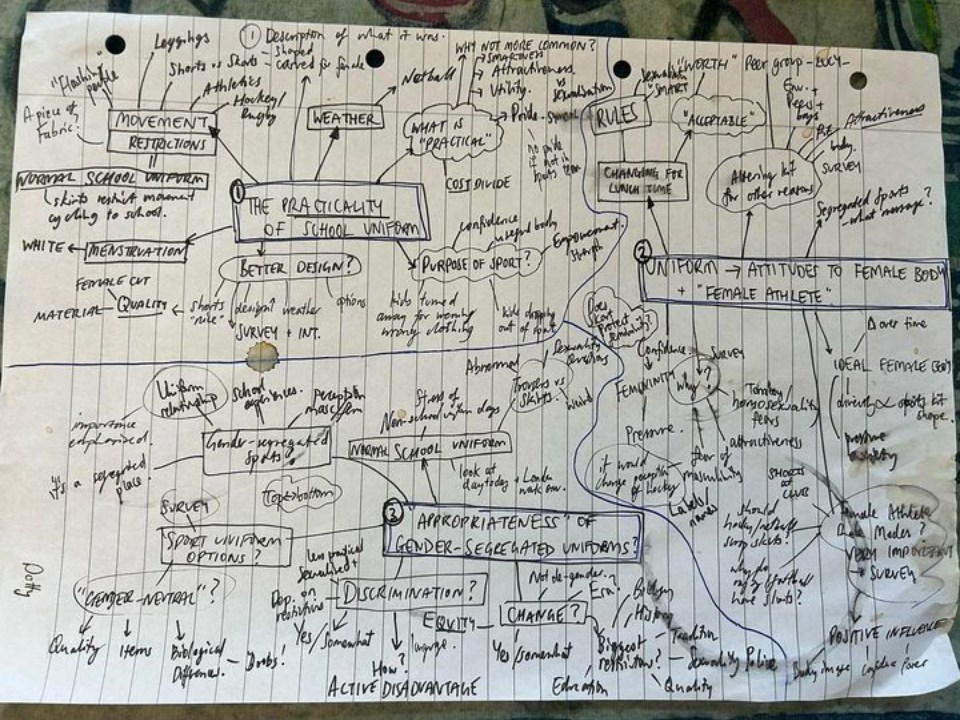 THE BIRMINGHAM 2022 KIT PANEL
Alongside her research, Howard was nurturing her professional hockey career, selected as part of Team England for the 2022 Birmingham Commonwealth Games - a golden summer that will forever live long in her mind.
Ahead of the Games, Howard was introduced to Team England's Kit Operations Specialist Pullan in a kit meeting at Bisham Abbey.
Excited by her likeminded passion for asking the athlete what they want and how they would feel comfortable, Howard made the decision to reach out for more advice.
"I had never really met anyone in the industry before who had a passion for getting it right for the athletes," she said.
"So, I very bravely went up to her after the meeting and explained what I was trying to do with my research and that I was going to start an organisation called 'Inclusive Sportswear' and if she wanted to be part of it.

"We had an instant likeminded connection and she explained her own personal stories about her feelings of wearing uniform at school and how she has this one main drive for getting it right for athletes and participation.
"I'm very lucky that since Birmingham, Lou has sat on my advisory panel and she helped me launch in Manchester earlier this year and has been a real advocate."
MAKING HISTORY
Over the past few years, Howard has helped bring her dream to life with the support of her teammates, Pullan and so many more.
In March 2023, England Hockey made the decision to allow athletes to wear either a skort or shorts during competition, with the International Hockey Federation (FIH) following up with the same regulations in June.
"It was a moment that will live forever because there's only one first," she said.
"What mattered most to me is that we were setting a new precedent as to what hockey could look like.
"I was thinking about all of the boys and girls sitting at home and asking the question as to why some people are wearing shorts and some skorts.
"That immediately starts the conversation, and I was so proud to make a public statement about our intentions to be more inclusive in this area.
"England hockey are now working on how we can translate this message into the grassroots and the masses.
"We need to get shorts onto the roster for all women."