With a string of impressive indoor performances to his name, Elliot Giles had high hopes leading into the Commonwealth Games, until a freak training injury late in his preparations put paid to his medal ambitions.
But now the Birmingham-born middle distance runner is preparing to kickstart his outdoor season and put his Gold Coast misfortune behind him.
The 23-year-old became the British Indoor Champion over 800m for the first time back in February, before finishing fourth only weeks later in front of a home crowd at the World Indoor Championships.
Yet after suffering a slipped disc in his back while jogging, Giles was unable to progress past the heats on the Gold Coast despite being one of the potential medal contenders ahead of the Games.
"It was a rocky road because I was in incredible shape coming off the back of the indoors and of course going from there to slipping a disk in my back was one of the hardest things I have had to deal with in terms of running," said Giles.
"It was such a freak accident, I was just running and then my disc slipped.
"We were on the right path, ticking all the boxes and this kind of freak accident was just impossible to avoid. There was no way of knowing it would happen and no warning signs, it was one of the most freak accidents you could possibly get."
Now building up to a return to full fitness, Giles is preparing to pick up where he left off before his injury setback at next month's British Athletics Championships.
However the reigning 800m British Champion concedes he faces stiff competition to repeat his success of 12 months ago.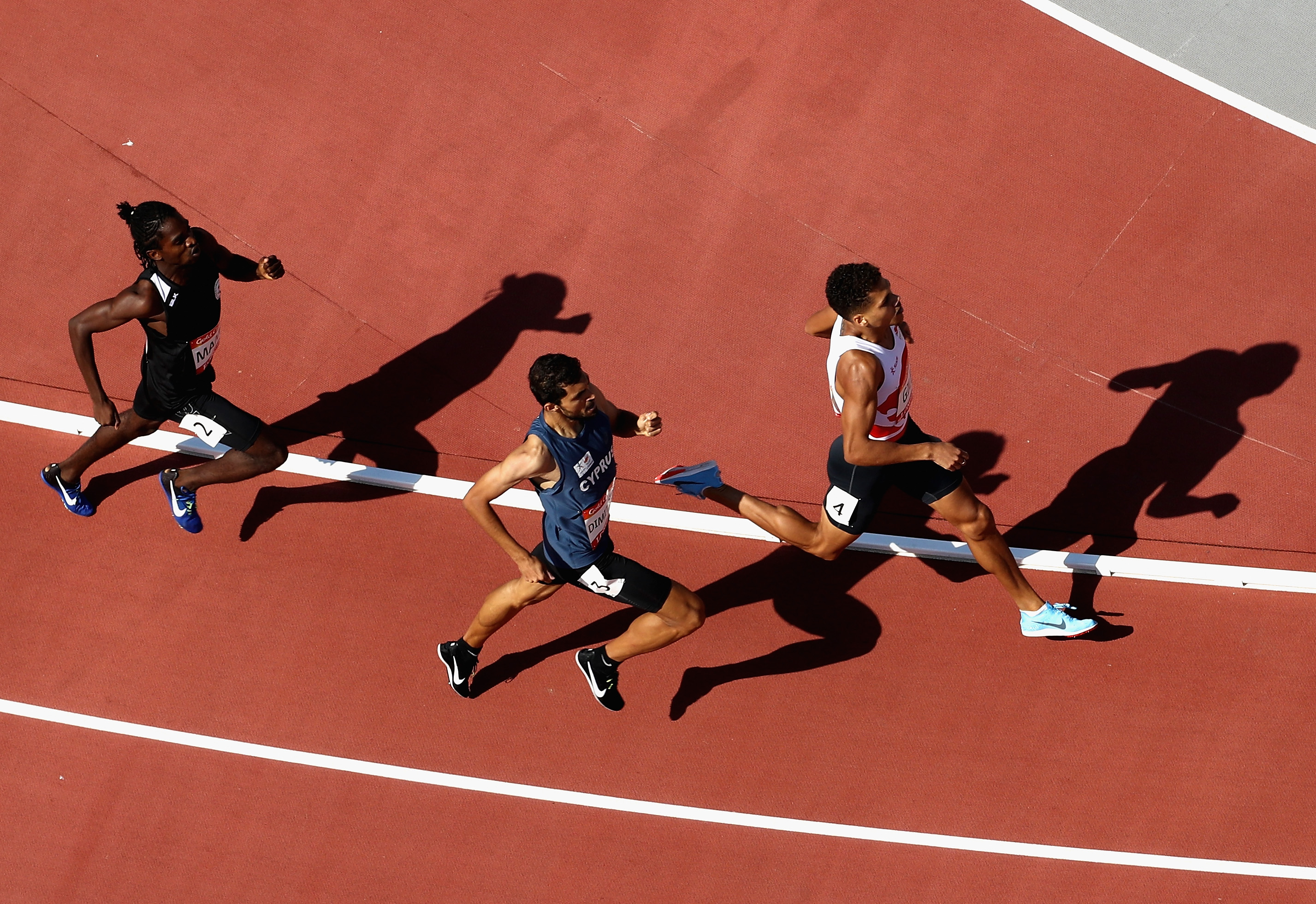 "I think this year there will be six or seven of us all running around the 01.44-01.45 mark.
"There are only three spots to take and it's really cut throat now because I can name four or five other guys that are going to be up there and all fighting for a place. And then you have the younger guys that are coming up as well so it's going to be really dog-eat-dog."
Giles believes his best performances are yet to come and with a home Commonwealth Games to look forward to in four years-time, the Birchfield Harrier views 2022 as the ideal time to make up for his Gold Coast experience in his home city.
"A 2022 home Games would be incredible. It was great being at the IAAF World Indoor Championships and having the home crowd there so the Commonwealth Games is a definite thing to aim for.
"That's my next real home champs and it would be cool to put on a performance there. In theory I would be in my prime then too, so that could be somewhere that I could put on a strong performance."