Today the Tokyo 2020 Paralympic Games begin, and we are so proud to announce our latest Generation 22 athlete, para powerlifter Louise Sugden, who is currently out in Japan preparing to compete. Louise has represented ParalympicGB twice before, however, this will be her first Games as a para powerlifter.
"I first got into para powerlifting by contacting British Weightlifting, I told them I wanted to try the sport and they invited me to Loughborough to give it a try.
"I used to be a wheelchair basketball player!
"And the transition from a team sport to an individual sport was really difficult initially, but one that I am very glad I made."
Louise is already a bit of a Team England legend, having stormed to silver at the 2018 Gold Coast Commonwealth Games.
"The Gold Coast in 2018 was actually my first major international medal in para powerlifting and it was an incredible feeling especially having only been in the sport for nine months."
Only 9 months in the sport, and straight onto the podium is unbelievably impressive, and Louise says that she's doing everything she can to be there again in 2022.
When asked what it would be like to compete in front of a home crowd at Birmingham 2022, she responded with steely determination.

"I am working hard every day to make sure that I am in the best position possible to do so at the Birmingham Games.
"I am really looking forward to hopefully competing at the Tokyo Paralympic Games. and then after that, I'm really looking forward to the Commonwealth Games happening in Birmingham."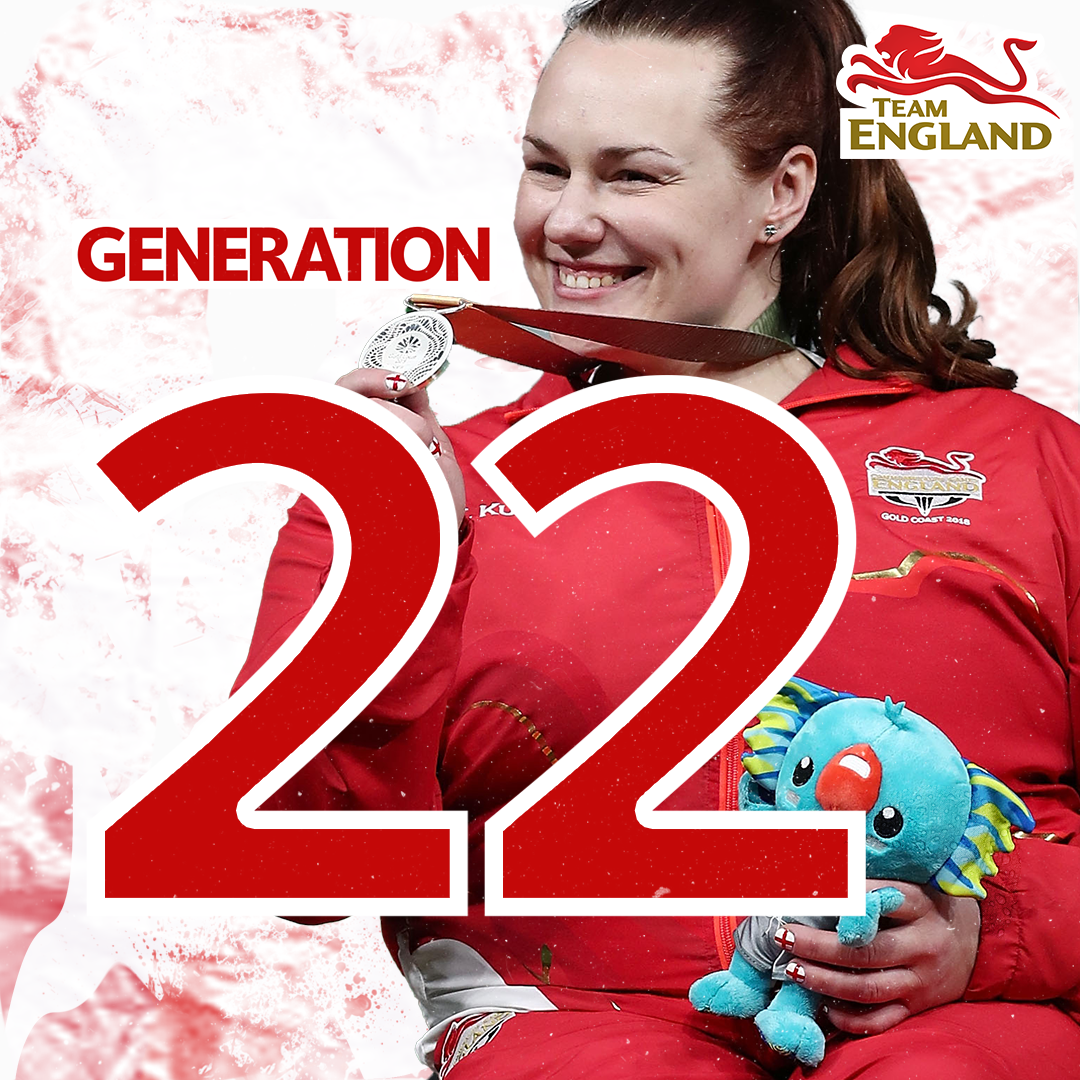 Whenever we speak to Louise, who was involved in a road traffic accident in 1985 that resulted in paraplegia, her determination is clear for all to see.

Earlier in the year, we asked her what motivates her.
"I just love challenging perceptions! I love people looking at me and then finding out how much I bench. They don't expect me to be able to bench 130kg.
"People appreciating, that you may have a disability but it's more about what you can do, rather than what you can't.
"Oh and of course being able to bench more than most men!"
We are extremely excited to have Louise as part of our Generation 22, and we cannot wait to hopefully see Louise compete for Team England in her second Commonwealth Games at Birmingham 2022.
Good luck in Tokyo Louise, all of Team England will be cheering you on!