We are very proud to reveal our next Generation 22 athlete, para swimmer Grace Harvey. Last week Grace was taking the Paralympics by storm, and she has returned home with a historic silver medal. Before she left for the Games we caught up with her to discuss the excitement for the Birmingham 2022 Commonwealth Games, and hear more about her swimming story.

When asked what it felt like, knowing that next year she may have the opportunity to compete at Birmingham 2022 Grace replied excitedly;
"I think it's going to be absolutely insane that we've got a home Games in Birmingham.
"You know, it means that all my family can come, especially because we are not going to have any family or friends, supporters out at (Tokyo) Games.
Having everyone to come and support and cheer on the team would be absolutely immense."
Grace, who holds the British record in the SB5 100m Breaststroke is yet to represent Team England, and it is certainly something she is looking forward to.

"I will feel so much pride to represent England. Just to wear that kit, I've never worn an England kit before and I think that would be amazing"
We asked Grace, currently a student at the University of Manchester, what her greatest achievement in her career was to date:
"When I received my first British kit, you know when I first made it onto a world-class programme, and it was completely overwhelming.
But that's when I realised, that is when the hard work actually starts you know.
Getting the kit's one thing. But you have to progress that on to start to medal.
And hanging up and putting on my kit every day to come to the pool is one of the proudest moments of my life."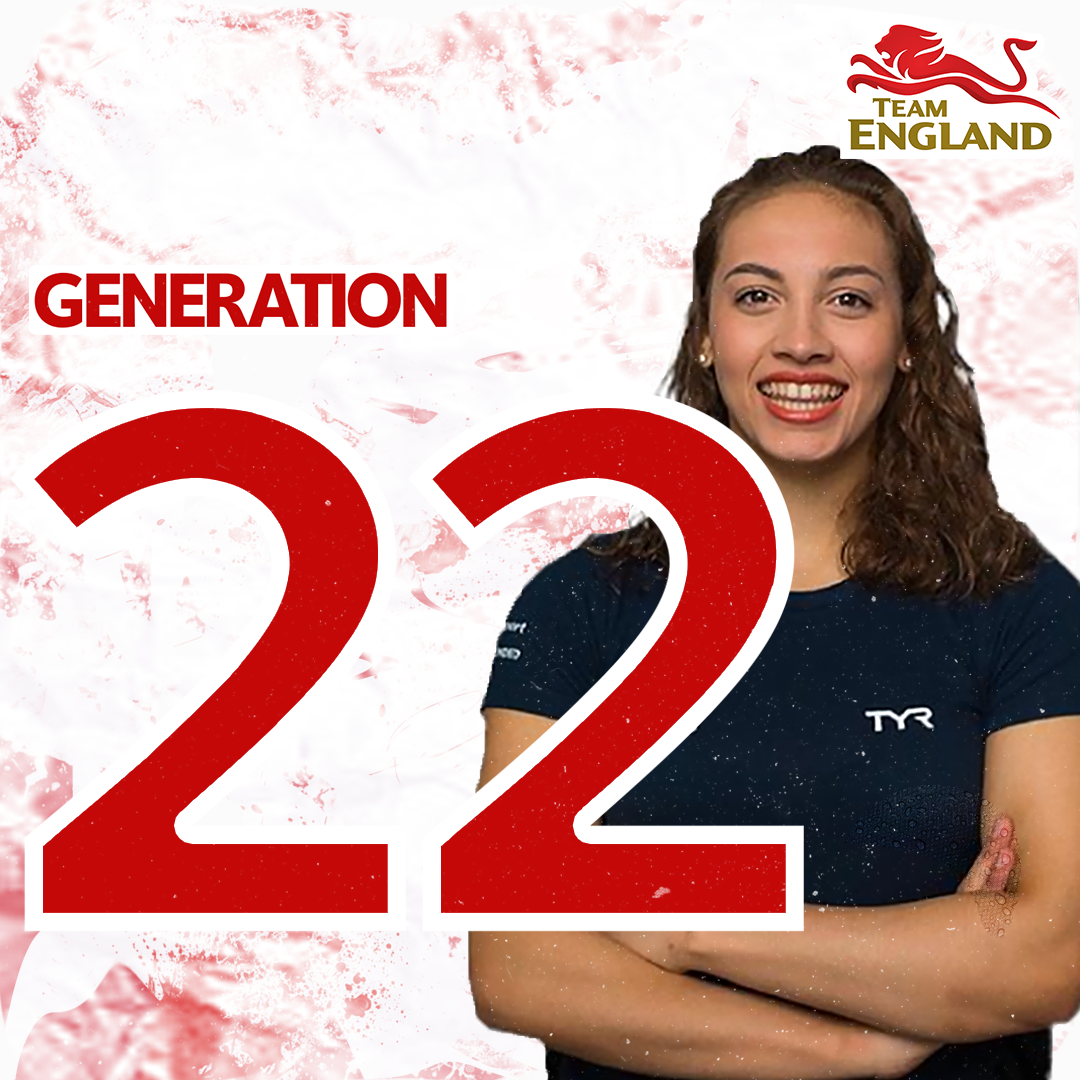 It wasn't long until Grace, who made her international debut in 2018, had progressed to the podium.

"It was absolutely insane when I won my first medal at a Majors.
"It was bronze in the 100 metres backstroke in 2018 at European's. And for me, the pinnacle was looking up and seeing my family.
Especially, my Nan, she took me to my first ever swimming competition and just seeing her there felt full circle."
Many when asked what preparing for a major event has been like respond with 'hard work', or 'intense'. But Grace, who has cerebral palsy, views it differently:
"It's a lot of fun actually!"
"I would say especially being in the centre where everyone is training for the same goal, you know, it's a very supportive environment.
"And just doing it with your friends, your teammates, it just makes that whole experience so much better.
"Yes, there will be pressure but everyone's feeling it and it's like how you manage your nerves. But having a good team around you kind of softens the process so you can just focus on the racing element."
Now Tokyo has concluded, eyes now turn to the Commonwealth Games next year. And Grace says she cannot wait to compete in front of the home crowd.
"I don't think there are words to describe what it would feel like to medal with a home crowd.
"There is something about looking up and seeing your family after you have done well.
You know, they are your support network and to have everybody cheering for you, and for the rest of the team, I think it will be an experience, that words just don't do justice."
We loved cheering on Grace in Tokyo, and we are looking forward to following her journey more closely as she moves onto preparations for Birmingham 2022.
Congratulations Grace, and welcome to Generation 22!