Representing your country is often said to be the greatest honour bestowed upon an athlete. But how do you reach that point? And what does it take to make the jump from competing at junior level to the senior stage? Our new feature series, entitled 'From Junior to Senior', sees a member of our alumni reflect on this journey! This time in the hotseat is Emily Defroand - former Great Britain and England hockey player and Commonwealth Games bronze medallist.
Emily started out at Havering Hockey Club aged six and soon rose through the ranks. She became part of England Hockey's junior set-up at 15-years-old in 2010 before making her senior debut in 2017.
Emily was part of the Team England squad that won bronze at the Gold Coast 2018 Commonwealth Games. She enjoyed a glittering career at the highest level before retiring from international hockey due to injury aged 25.
Where the journey began:
"I first picked up a hockey stick thanks to my mum – she used to play for our local hockey club, Havering Hockey Club, which has been a big part in my life. I used to go and watch her at the weekend. Every Saturday she'd go and play and there's a story that I would just pick up a hockey stick at the age of four or five and be running riot around the pitch up and down the sideline.
"(Hockey) was genuinely the highlight of my week, I looked forward to going along to training with one of my older brothers, Alex, who also started playing at a similar sort of time and a lot of my friends. It's funny looking back.
"One of my fondest memories was when I started playing ladies hockey, I used to play with my mum, my aunt and with some of my best friends and their mums as well. There was a running joke that the youngsters would do all the hard work and be running around, causing carnage and then the mums would pop up with the goals and get the glory at the end. I loved it and the social side was a huge factor - I realised that I was half-decent and I just loved the sport."
The stand-out moment

"When I first got called up for the England Hockey Under-16s side - I remember getting the email saying I had been selected and that was just incredible. I actually rang my PE teacher about 10 minutes after I got the email running down the stairs, yelling down the phone with all my excitement that I'd been selected.
"A few months later, having done quite a few of the training camps and gone through all the brutal fitness testing that I'd never really experienced before, the first selection was for the Four Nations tournament and I was named as non-travelling reserve.
"At that point, as a 15-year-old who is literally living the dream, but on the first selection, I didn't make it….I remember getting the email and just being absolutely devastated. But that selection was the one and only de-selection that I got throughout my whole junior experience with England and Great Britain up until GB Under-23."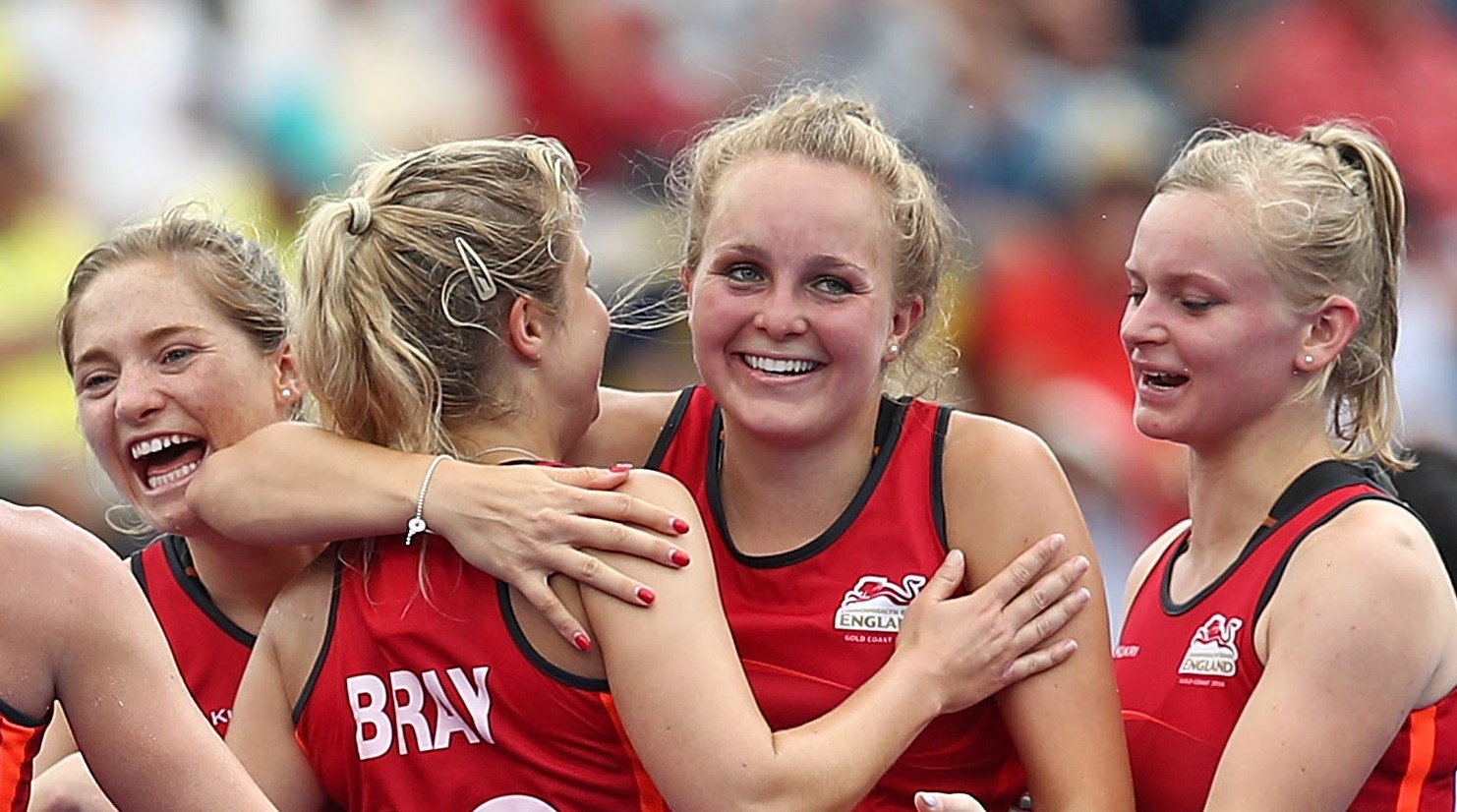 My biggest comeback
"Injuries were maybe not so much of a factor when I was younger as I wasn't playing every single day, so I could get by. But I still look back at the disappointments I've had through injuries, that even started back when I was 18. In my final ever national schools tournament playing for my school, a state school from Essex, the fact that we got to these national finals was incredible.
"It was my final ever national finals and I couldn't play in that final day of the tournament because I had sustained an injury and looking back over the years, I've had my fair share of injuries and my fair share disappointments of things that I've missed because of it.
"It's hard because even a few months later, I was playing in the Youth Olympic Games in Sydney in 2013, I sustained a broken thumb in the final practice game before the Youth Olympics started, so I missed the tournament out in Sydney, which was obviously disappointing at that point.
"I've honestly lost count of the number of times I've missed stuff because of injury. They are tough. However, I'm quite a half-glass-full kind of person and I try and use that disappointment and frustration when it comes to injuries and turn it into a positive. It gives you a perspective of when you are back on the hockey pitch or when you are back in whatever sporting field you are.
"It makes you appreciate a little bit more and I always had the outlook on when I was injured or going through a rehab phase, I'd make sure that I came back even fitter, even stronger than I was before and I think that mindset gave me a real commitment to make the most of a really tough time."
Stepping up to the senior level

"It didn't feel real, to be honest – it was probably around five years ago now, we went through quite an intense two-month trial period to get into the GB senior side and I just remember it was gruelling. We'd never experienced training like it but I worked hard like every other girl that was there and I was so fortunate to be on the right side of that selection and be involved in the centralised programme, to get given a centrally-contracted place on the GB senior programme….it was just incredible.
"Then the five years since is just a bit of a pinch me moment. I just grew up looking at female role models in the sporting world. I went to the London 2012 Olympic Games, I grew up 20 minutes down the road from there and I remember watching my heroes at the hockey tournament. I managed to go to one game and was just in awe of these women that were playing at the highest level of our sport. They were wearing that GB vest and I was just in awe.
"And then obviously watching the girls win Olympic gold in Rio in 2016, that was just incredible as well. To think that I was then given that opportunity five years ago, and that I would be able to be in that position myself and to be able to stand on those women's shoulders that came before me and try and build my own impact within the GB Hockey side, was a huge honour and something I still look back on really proudly."
My main influence
"My family are huge. They are my biggest supporters and they've always been my biggest supporters. My mum and dad literally drove up and down the country everywhere to enable me to play hockey at the level that I was.
I have two older brothers that are also sports-mad and I really idolised them back then, and still do now. My family had a big impact – I can't underestimate the impact that they had in terms of the support that they provided me back then.

"My first hockey coach was Brad Moreland at Havering Hockey Club. He was integral to me developing into the player that I was throughout my time at the hockey club.
Also my PE teacher, Helen Biscoe, was important – the support that I got from her in particular at school, I look back now and both Brad and Helen literally would have done anything for me to be able to develop me as a hockey player. I doubt I would have got to the position that I did, and perform as an international hockey player, without that level of support."
We'd like to thank Emily for sharing her story with us, and we hope that this series can help many #TeamEnglandFutures better understand the process of making it at the senior level and the highs and lows that come along the way.