Annie Last and Evie Richards have secured a brilliant 1-2 in the women's mountain biking, winning Gold and Silver respectively to mark the perfect start for England on Day 8 of the Commonwealth Games.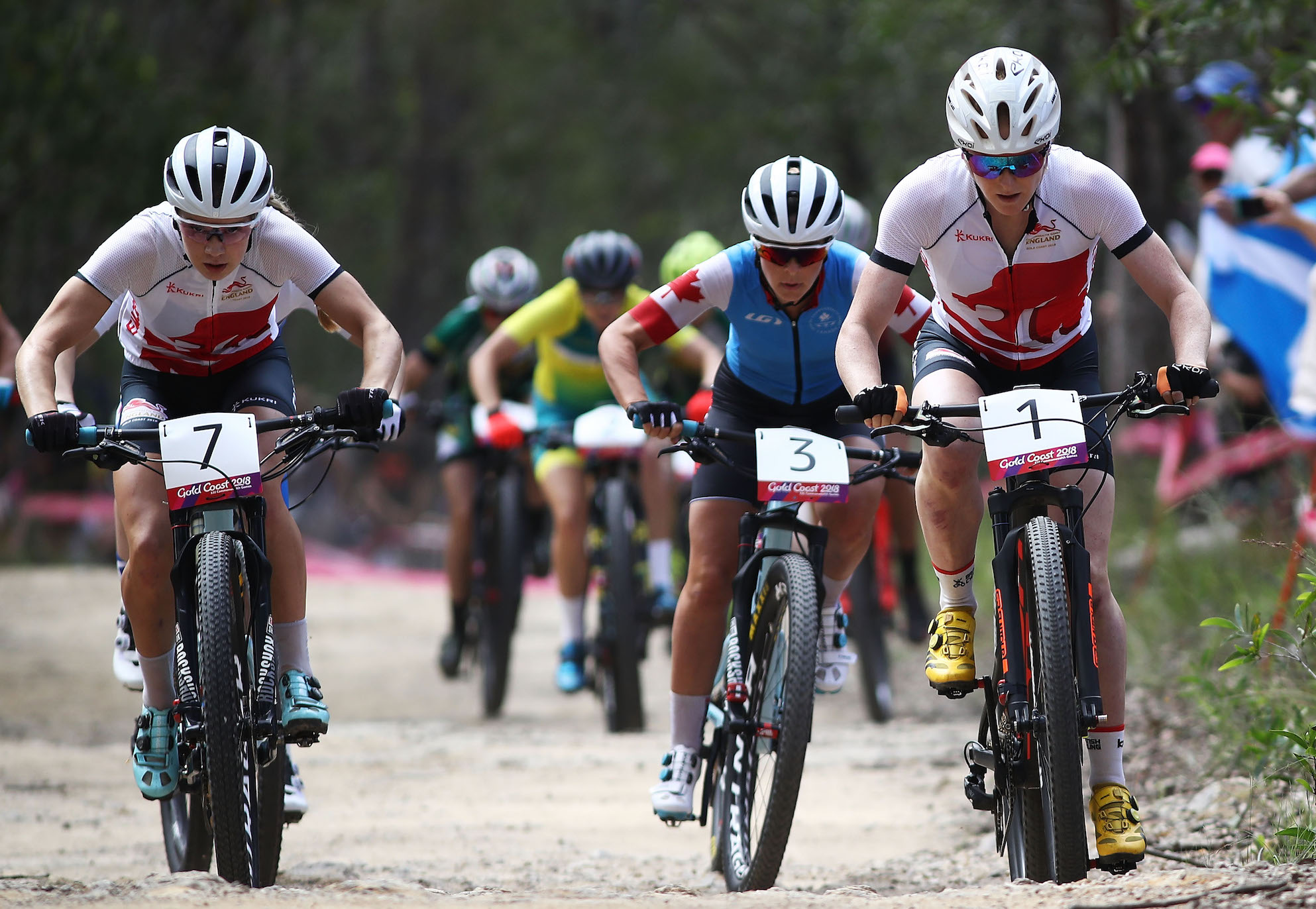 On a very technical course, the pair were head and shoulders above their competitors throughout the race and within the first lap it was already apparent that it would result in English medals.
It was a race of perfection for Last, and alongside teammate Richards, they quickly opened up an unassailable gap on the rest of the field which became an intriguing battle for Gold in the first few laps.
However, it was the pre-race favourite from Sheffield, who finished fourth at Glasgow 2014, eventually working her way in to an impressive lead and after lap four she had already opened up a 30 second lead on the field and she never looked like releasing her stranglehold on the gold medal.
Last won silver at the 2017 World Championships - a first ever medal for a British female at the global gathering - after she won gold – the first by an English woman for 20 years – at the XC World Cup round in Lenzerheide, but the Gold medal here represents arguably the biggest victory of her career.
"I am really happy with the race. You never really know how it's going to play out, but everything went to plan and I rode a smooth race without any big mistakes and I managed to position carefully so I'm delighted and it was great that Evie is second as well.
"There's quite a bit of single track on this course so I wanted to be in a position where I was near the front at least with the potential that if you have gone in too far back that you weren't too far back and out of contention.
"I stayed up there and by doing that it is easier to ride your own race and especially as there are so many steep sections, you don't want to be closely packed where you might get stuck because of other riders, so I wanted to make sure I had the best chance by staying up there and it went to plan."
Evie Richards, who wasn't considered to challenge the podium, rode superbly throughout and the World Junior Mountain Bike Champion finished a comfortable second as she battled hard throughout the challenging six laps.
"I knew that I needed to get in the front to start with and hang in there as long as I could and it paved out well, I'm so pleased I held on until the end.
"I had no idea whether I could medal, I dreamed of getting a medal in these commonwealth games but I just didn't think it was realistic really because I know how good Emily Batty (my team member) is and all the other girls and so I was worried I might not even make top ten, so to get a medal I am so, so happy.
"I didn't want it to come down to a sprint finish or anything so I knew I needed to maintain that gap and you can see that with the placings further down in the race and so I just wanted to nail that gap and ride my own race really."
She finished way over a minute ahead of Hayley Smith from Canada in the bronze medal position to cap a brilliant performance and an impressive 1-2 for England.