Jessica Gordon Brown produced a huge 111kg clean and jerk to clinch silver in the women's 59kg weightlifting at the Commonwealth Games.
Gordon Brown snatched just 86kg to leave her needing a big clean and jerk, and she duly delivered to finish with a combined total of 197kg, 9kg behind Nigeria's Rafiatu Folashade-Lawal, who posted a new Commonwealth Games record.
The 26-year-old was willed on by a partisan home crowd, as she added a crucial 2kg on her final attempt to finish ahead of Canada's Tali Darsigny.
And the Londoner admitted that the support in the stands surpassed all expectations, and had to be heard to be believed.
"It was actually incredible," said Gordon Brown.
"I didn't quite understand how loud it would be until I stood out there on my first snatch - the roar was just insane.
"It's something I haven't had for a while and it was just so nice knowing all those people were behind me - it got me going."
The qualified gymnastics and judo coach was met with raucous cheers before and after each and every lift, even when they didn't go to plan.
Gordon Brown failed on her second and third snatch attempts, both at 89kg, but cleaned and jerked 111kg to podium.
"The snatches didn't quite go to plan – maybe it was just nerves, I don't know," admitted Gordon Brown. "Great snatching in training but recently in competition it's just gone.
"I pulled it back with the clean and jerks and I was not letting go of that last one.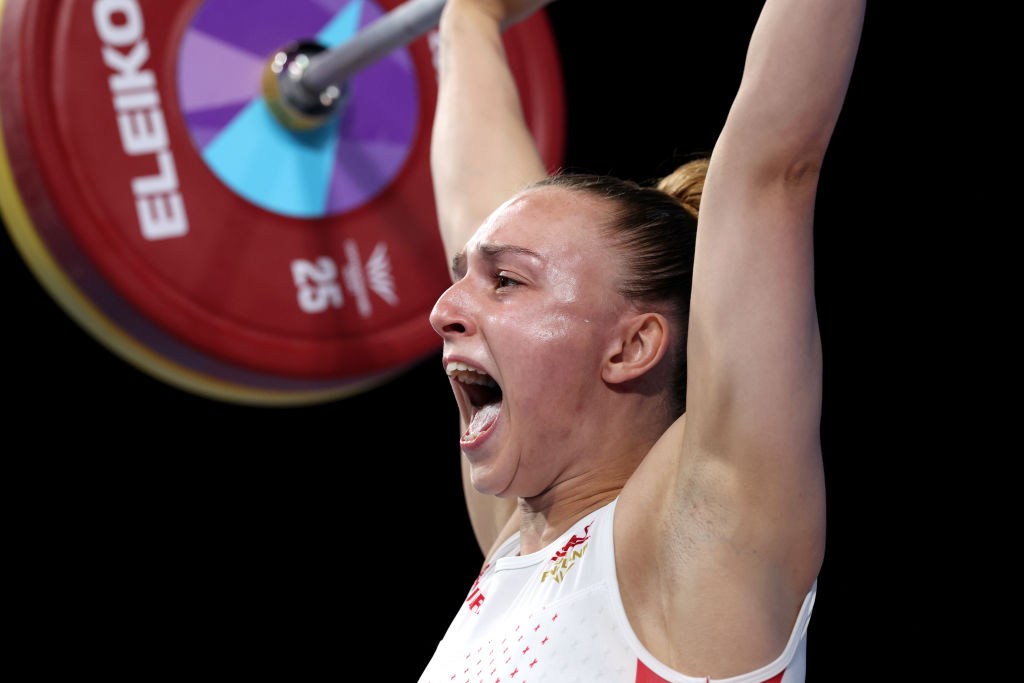 "I don't care how much it hurt and how dizzy I felt - it took everything out of me."

Her political namesake had a reputation for being dour and boring, but the new Commonwealth silver medallist was nothing of the kind.
Gordon Brown repeatedly motioned to the crowd for support, and celebrated her final clean and jerk with a backflip.
"That was sheer euphoria," revealed Gordon Brown.
"I know I didn't quite land it, it wasn't a perfect backflip but you know what, it just shows how much I had to put into that last clean and jerk.
"I didn't really know how to celebrate, it just happened."
The Brighton University graduate was previously a judoka and a gymnast before stumbling into weightlifting in her final year of university, and the 26-year-old still can't quite come to terms with what she has achieved.
"I'm still buzzing on the atmosphere and I haven't quite accepted what's just happened yet," added Gordon Brown.
"It's something I've been dreaming about for a very long time and it's really nice to see the hard work finally pay off.
"I'm so glad that finally after doing three different sports I found the one for me. I think I'm built for it and I glad I stumbled into it - a happy accident."