Joaquin and Javier Bello achieved a historic win for Great Britain at the weekend as they clinched gold in Cortegaça, Portugal, on the FIVB Beach Volleyball World Tour.
The Bellos, who won gold at the 2017 Youth Commonwealth Games, topped their own record on the World Tour which was set in 2019 when they won bronze in Rwanda – the first-ever World Tour medal for an English or British Men's team. Their medal collection is growing as we head towards the Birmingham 2022 Commonwealth Games, less than a year away.
The brothers qualified for the knockout stages without losing a set. In the final, they came up against Portugal pairing Pedrosa & Campos, who took the first set (17-21). But the Bellos refused to give up and battled back to take the second (21-15) and third set (15-8), making British beach volleyball history in the process.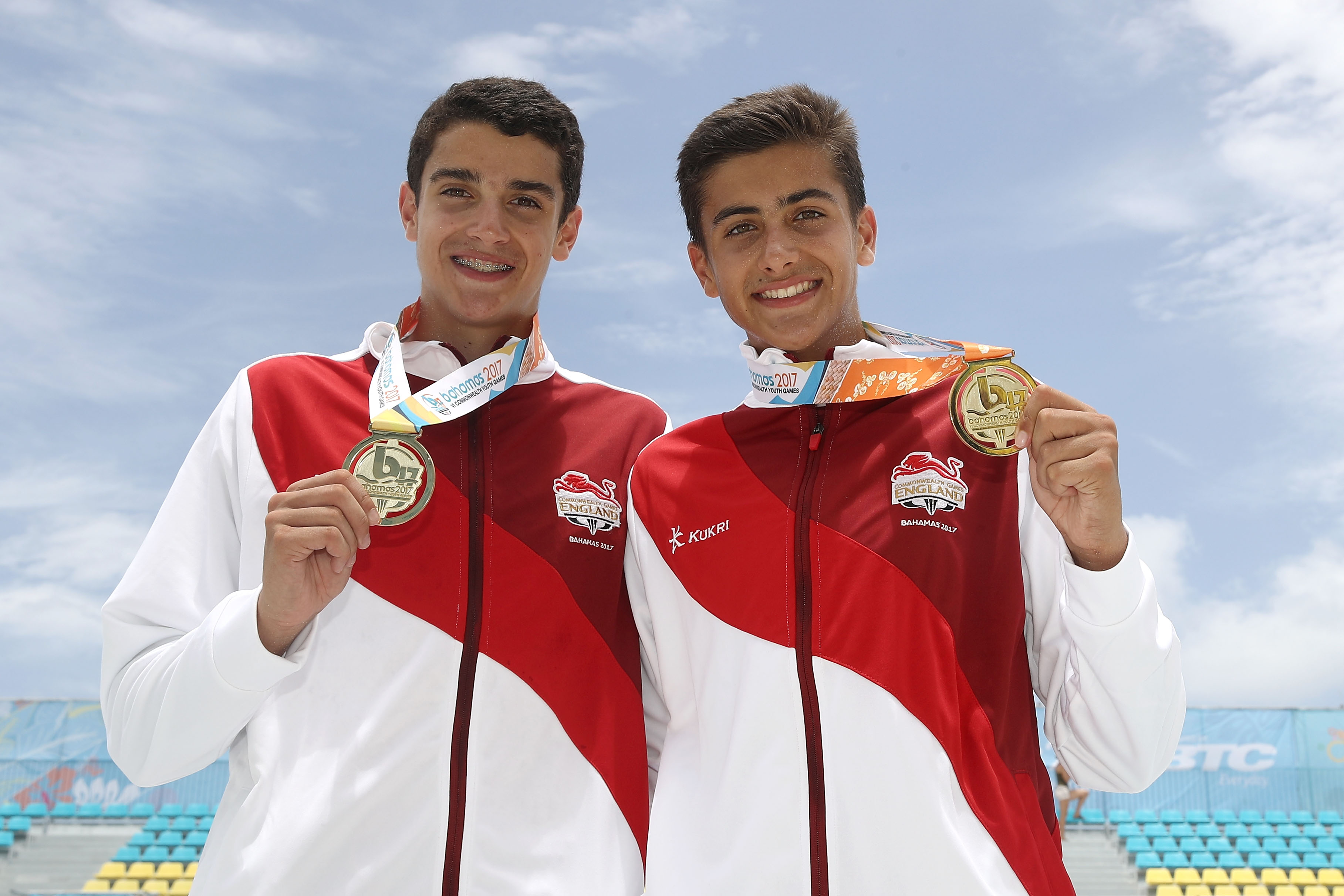 Javier and Joaquin Bello won gold at the 2017 Bahamas Commonwealth Youth Games.

After a rich vein of success, the Bellos are currently ranked 80th in the world by the FIVB. The brothers, aged just 21, are improving all of the time and have had some notable successes since returning to the international stage in April 2021.
They secured £18,000 towards their Birmingham 2022 preparations at the Commonwealth Games Funding Tournament in Bournemouth last month without dropping a set; they finished fifth in a hard-fought World Tour event in Leuven, Belgium; and won gold on Spain's beach volleyball tour.
Andy Jones, who is currently working with England's national teams, said: "What the Bellos have achieved in Portugal is up there as one of the very best for English and British beach volleyball. It is a huge breakthrough and bodes well for the rest of the beach volleyball season.
"I know I speak for many people from across the community when I say just how proud we all are of Javier and Joaquin. They have put in so much hard work and it is starting to pay off.