Team England cyclist Hayley Simmonds has set herself a target of competing at the upcoming World Championships, following injury struggles, suggesting that the track in Austria "really suits me this year."
Simmonds, who despite struggling with an elbow injury performed strongly at the 2018 European Championships to finish 8th in the time trial, is hoping to use the UCI World Road Championships in late September as a stepping stone towards the Tokyo 2020 Olympics and Birmingham 2022 Commonwealth Games.
"I really wanted a good ride at the World Championships this year, as long as I'm selected. I took the opportunity to take a look at the course earlier in June and I think the time trial course actually really suits me – so that's a major goal for me."
She continued: "It's a major goal for me to be on that plane to Tokyo and turn up there thinking that I'm in with a shot of a medal."
The 30-year-old is enjoying a widely successful 2018, with her Gold Coast performance the pick of the lot. The two-time British time trial champion (2015-2016) cycled her way onto the podium on her Commonwealth debut in the women's time trial, with a blistering time of 36:22:09, just under 20 seconds from second-placed Australian Linda Villumsen, a former world and Commonwealth champion.
"I was really hoping that I would medal, selections weren't made until February so I prepared over the winter as though I would be going in hope that I'd be selected," Simmonds explained. "I'm really proud of how it all came together. It was pretty much a perfect race for me and I couldn't have asked for more. It was a brilliant experience."
Simmonds has recently returned from the European Championships held in Glasgow, an inaugural multi-sport event that she has taken a liking too, despite her injury troubles.
"It is really exciting, it's almost like a mini-Olympics or a mini-Commonwealth Games and I think that's a really good thing because athletes don't get the opportunity to have the Games experience outside of those two events – it's really good for athlete development as well."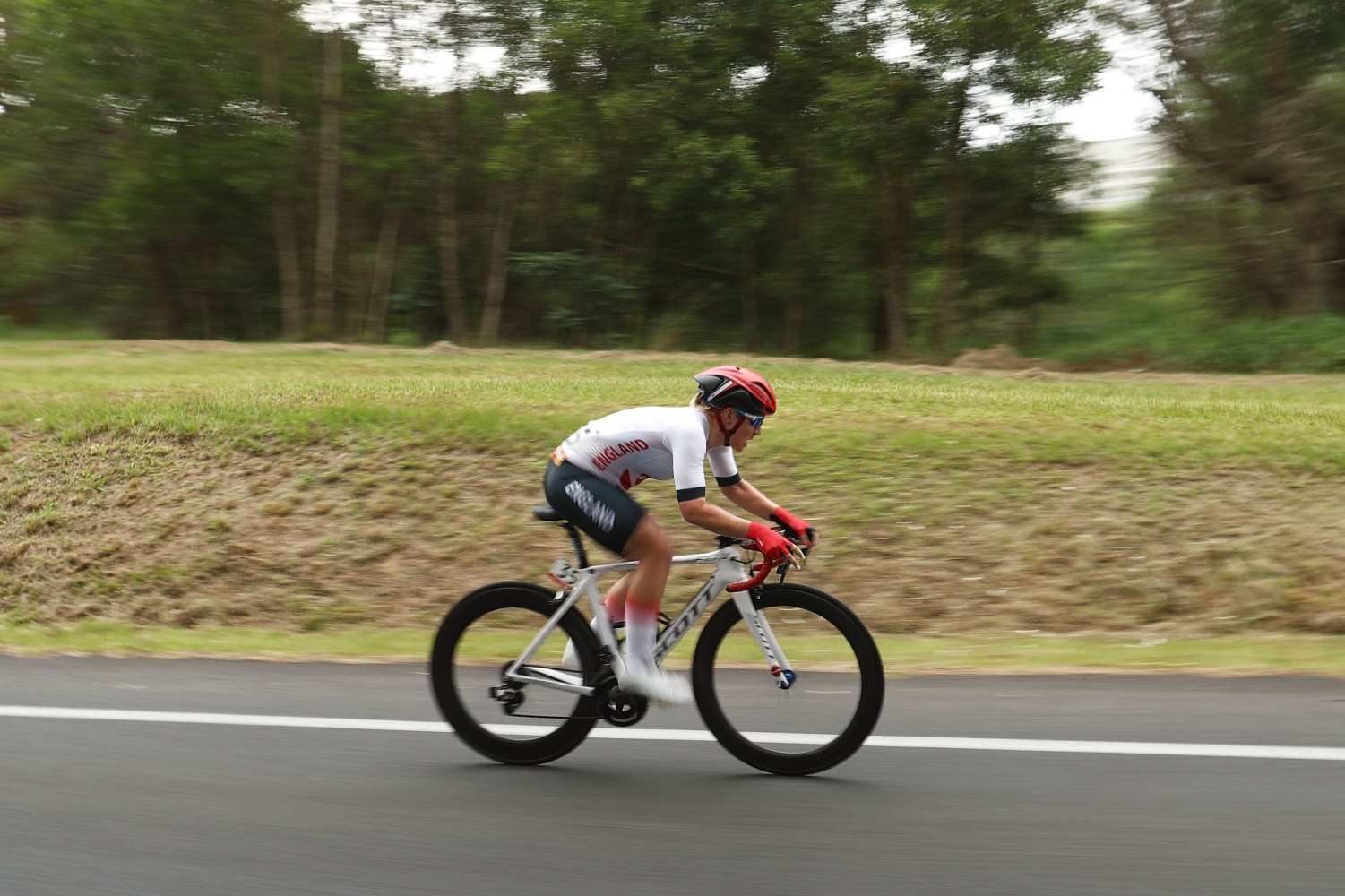 While her elbow injury sustained just a month before the European Championships restricted her performance, Simmonds is still hopeful of reaching her best form on the bike once again, and one event that is certainly an aim for her is the 2022 Commonwealth Games.
Although Simmonds will be approaching the end of her career when the Birmingham Games roll around in under four years, this is one competition that holds a special connection to the road cyclist and former Cambridge rower.
"Birmingham is pretty local for me, it'll be very much a home Games actually," she explained. "That's also definitely on my radar."