Having had his first taste of the Commonwealth Games as a volunteer for Team England at Manchester 2002, Jonathon Riall will be returning to the next home Games as Team England's triathlon Team Leader.
"I've been a team leader for the Paralympic programme since 2013, and I founded the Paralympic programme in 2009.
"I've learnt a lot in those 10 years, and I think this was an opportunity to accelerate the development of a team over the next two years, to go and deliver at a home Games.
"I feel like I've got an opportunity to use all the things I've learnt in the last 10 years, all the mistakes I've made – because I've made millions – and try and condense 10 years' worth of being a team leader for one team, and then go to an England team that don't get to work together on a regular basis and give them everything they need to go and perform really well.
"It just feels like an incredible honour, to have the responsibility of the person who gets the build that and shape that at a home Games, it's just brilliant."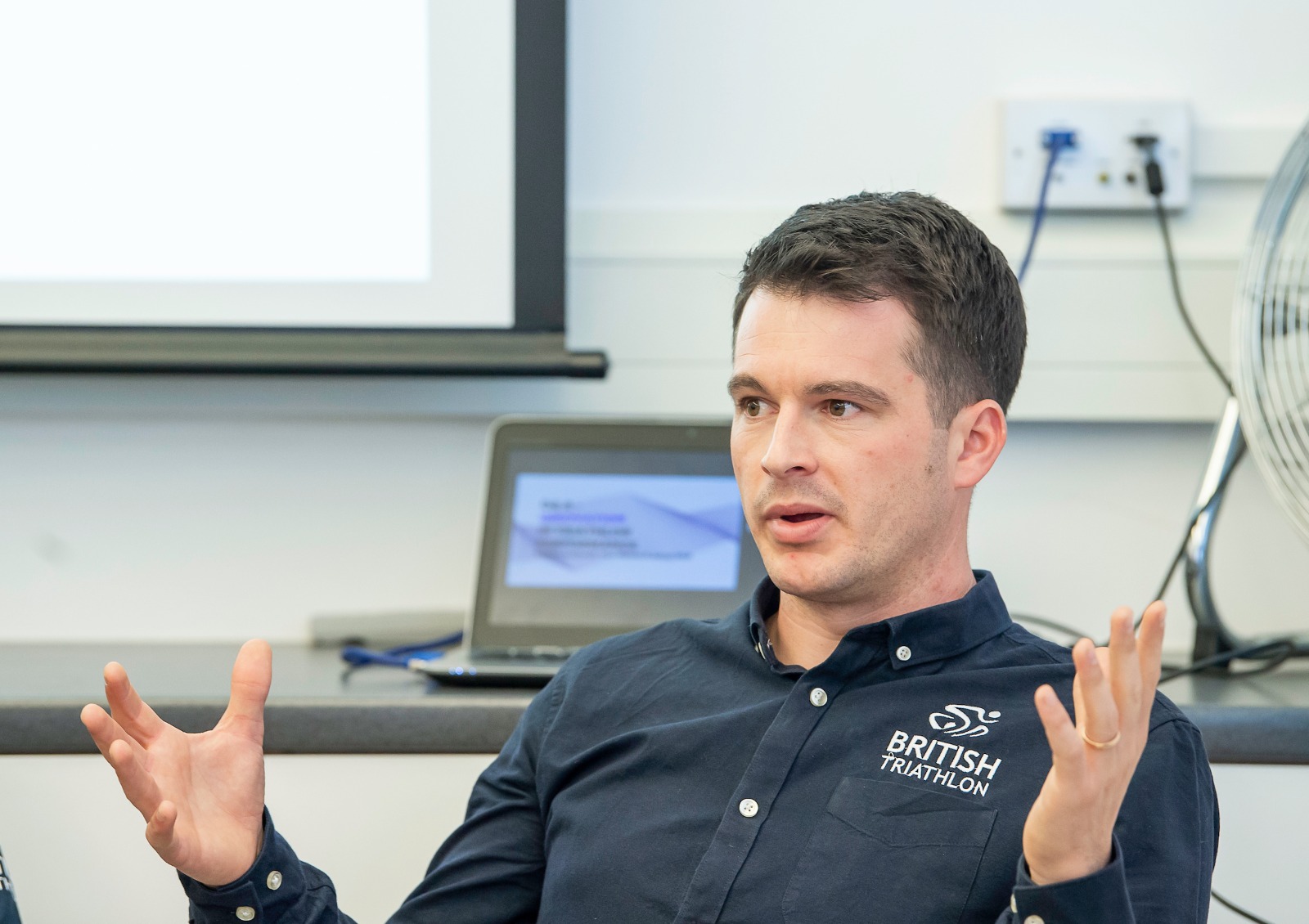 For the last 20 years since that volunteer role with Team England, Riall has dedicated his life to trying to be the best coach and team leader that he can be.
"I know where my skills sit, and it's very much within team dynamics, and working with people to get the best out of them.
"We're going to have a coaching team, a physio team, a medical team, and it's just as important that I lead them well, as it is that I lead the team of athletes well.
"In my role, you're a filter for a lot of things, and I think it's being able to filter out the things that are not important for the athletes, and just let them get on with what they're good at – which is going out and performing."
With a home Games bound to throw up more than its fair share of challenges, Riall is prepared to not only create an environment where his athletes can accel, but also leave a lasting legacy for triathlon.
"There will be a lot of things thrown at us at a home Games, for sure. It's my job to capitalise on all of that, but to try and make it a nice, relaxed and calm environment for our athletes to enjoy.
"I want to have the headspace to be able to deliver a lot more than just a set of performances on the field of play. For me, the success of any elite event is about the legacy it leaves behind, so I've already created a working group in our organisation to try and capitalise on all the areas that a home Games can give us.
"Whether that's improving opportunities for pathway athletes, opportunities for young people to get involved, volunteering opportunities, there's a whole wealth of things a home Games can give you, and I see it as my responsibility to make sure those doors are firmly open to give the sport of triathlon an amazing opportunity to develop off the back of Birmingham 2022."
To keep up to date with Team England news in the lead up to Birmingham 2022, follow Team England on Facebook, Twitter and Instagram.