We are very excited to reveal netball pro and Team England hopeful Layla Guscoth as our second Generation 22 athlete.
Guscoth, as been on an incredible journey in her career so far: she made her England debut in 2012, studied at Oxford University and UCL to become a doctor, sitting her junior exams whilst the Team England netball team were making history at Gold Coast 2018. She has recently overcome a severe injury to return to the court this year and now her sights firmly set on fulfilling a childhood dream of representing Team England.
"Being part of Team England is something that would be amazing for me.
"It's something that I aim to do since I was younger and the honour of representing England at a Commonwealth Games and being part of a network of so many athletes who are coming together to try and do their best in their sport whilst representing the country is a real big honour.
"And there's such an amazing legacy of Team England throughout the Commonwealth Games. And I'd love to be a part of it."
Having missed out on competing at Gold Coast 2018, Layla returned to the England squad for the next major tournament, the 2019 Netball World Cup. However, this was also where she experienced the biggest challenge in her career.
"The biggest challenge of my netball career so far has definitely been rupturing my Achilles at the Netball World Cup in 2019, in the second game.
"Um, yeah, by far the hardest thing to go through and the hardest thing to come back from.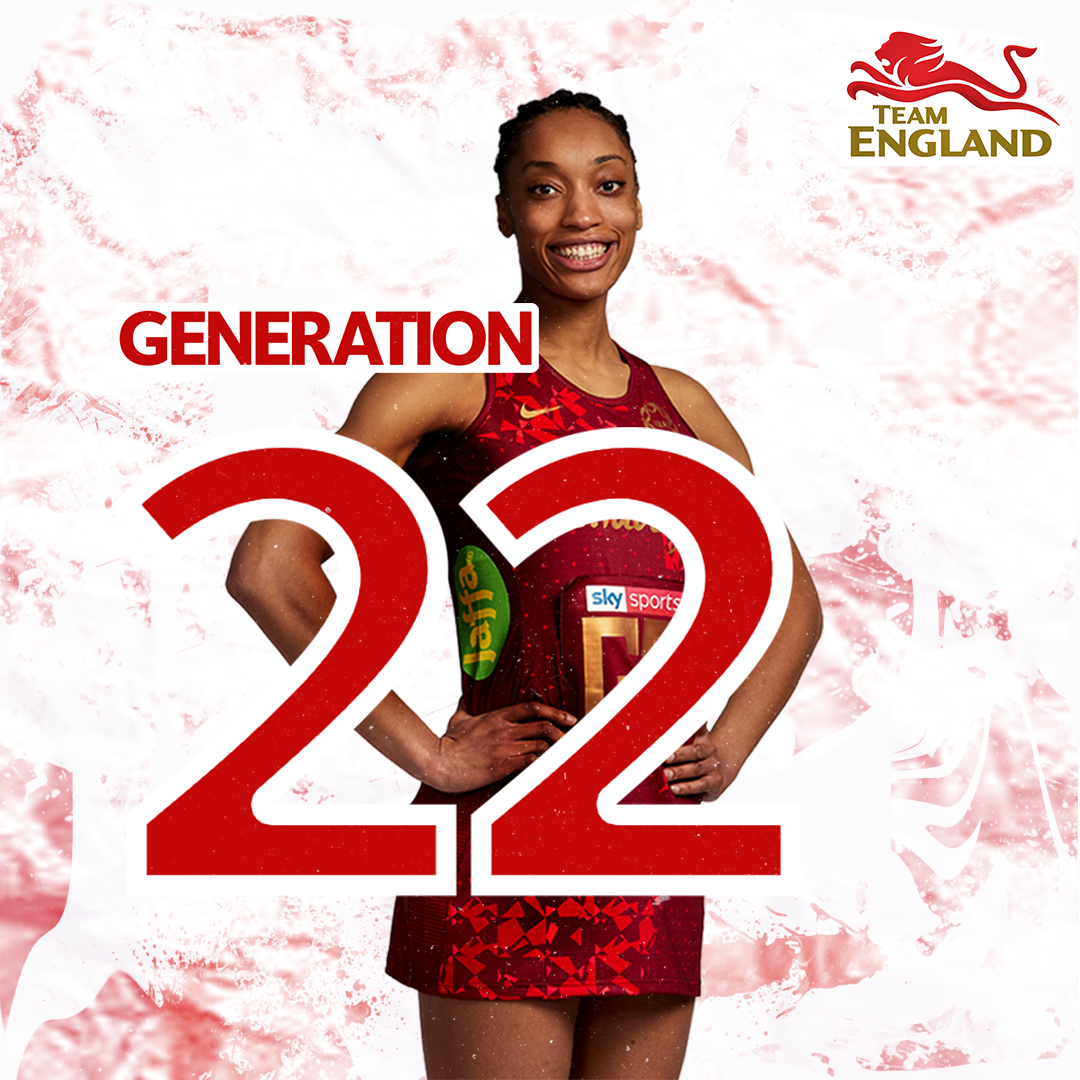 Guscoth has shown tremendous strength to come back from this setback, and the Birmingham-born star is now eyeing up the potential of competing at a home Commonwealth Games.
"Oh, it means a huge amount that the next Commonwealth Games will be in Birmingham. I think it's every kid's dream to play in a major championship at home, in their home country, in front of a home crowd.

"In a city that I grew up in and I hold very close to my heart. So being able to play there would be incredible. And what hopefully Commonwealth Games will bring to the city will be great.
"Play in front of a home crowd, I mean, that's, that's the dream, isn't it?! At a major championship then my family have already put some big stakes in the ground for the banners and whatever they'll be bringing in if I was selected for the team."
We are very proud to announce Layla Guscoth as part of Team England's Generation 22 and we will be closely following her journey as she prepares for the Commonwealth Games next year. She is certainly one to watch!