The phrase 'comfort is key' is particularly relevant when it comes to elite sport and Louise Pullan plays a key role in ensuring Team England's athletes are catered for in that regard.
Pullan has 18 years of experience in product design and development for sportswear and worked on her first ever Commonwealth Games at Delhi 2010.
From there, she built close connections with Team England and has been in a full-time Kit Operations Specialist role for three years.
Passionate about what it means to feel part of a team, Pullan strives to make sure every individual who puts on the Team England kit feels as comfortable as possible.
"I joined Team England in 2020, just prior to the pandemic, and my role is to oversee the design, development and delivery of kit to our entire team," she said.
"That includes leisurewear and competition wear for each of the disciplines and sports. I really enjoy the aspect of form versus function and in sportswear that's such a fine balance as both are important. My passion for the team and the people in Team England was the thing that I realised was driving me forward.
"I want to make sure that our team gets the kit they need to be their absolute best. They've committed their whole lives to being the best in their fields and I think there's something amazing about that. To be able to help them achieve that is really rewarding."
The process

Rome wasn't built in a day – and neither is the Team England kit.
In fact, the complete process for Birmingham 2022, from drawing board to opening ceremony, took approximately two-and-a-half years, with different sports coming in and out each cycle.
"We've got coastal rowing in this cycle, which is exciting, so it's my job to understand what the parameters are for the kit to fit properly and things like whether it needs UV resistance," she said.
"There are lots of different aspects to what's required, so reaching out to the sports and asking them what's needed in their sport specifically is always the start of the process.

"We also have an athlete kit panel. For the Birmingham cycle, we had 21 athletes and we're building from there. The aim is to have representation from every sport, including para athletes, men and women.
"We want to know the products they want to wear, the designs and colour palette, those more creative elements are fun to work on.
"Once the kit is decided, we have the Kitting Out event with a tailor who will help fit the kit to each individual athlete's body shape, from adjusting lengths to making the kit better for athletes who have missing limbs for example.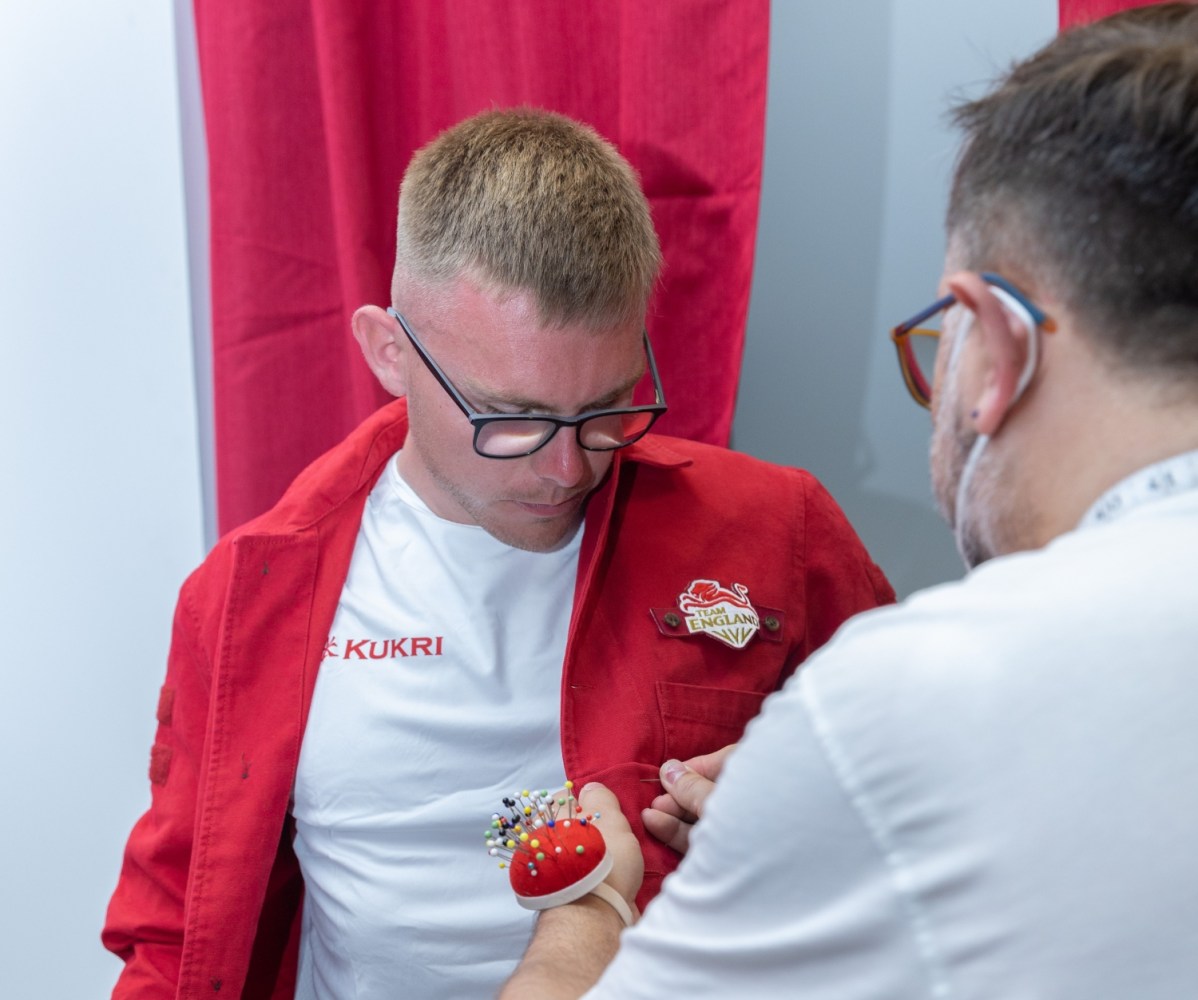 "That's often overlooked, and we try to make sure the process for everyone is fair and enjoyable."

Keeping it inclusive
Pullan was recently invited to speak on a panel at the Inclusion Summit in Manchester, in which she provided examples of how Team England strives to provide for a diverse team of athletes.
With hundreds of non-disabled and para-athletes to cater for, Pullan's job is to create a kit that is inclusive for all both on and off the field of play.
"Kit inclusivity for me personally means that every athlete, regardless of sex, gender, religion or disability, gets what they need," she said.
"At Team England, we're striving to do exactly the same thing. All we can do is ask the right questions, listen to the answers and provide the best solutions. I don't really care why you want to wear something, as long as it's within the rules of the sport and we can provide you with it.
"We have one of the most diverse cohorts and I want to celebrate that by giving individuals what they need and still feeling part of the team, working within the regulations for each sport. If you take wheelchair users as an example, when we were looking at the casual wear, we were conscious of colour.
"Most of the bottom half garments were dark and that is better for wheelchair users when you think about water splashing up from puddles. We also looked at seam placement. When sat in a chair, the seams can rub so we were cognisant of that and looked at how to reduce, this was applied to the whole team.

"In wheelchair basketball, there hasn't been lots of specific provision or development before and I wanted to change that so we provided shorts that would make sure they weren't sliding around in the chair so much.
"They had a gripper print that would help make sure they could feel more comfortable.
"Another example of working with the athletes is that for hockey in the last cycle, the men wore head to toe white and the women had the option of a grey or red skort to match the kit, which was a subtle difference that made them feel more comfortable when competing."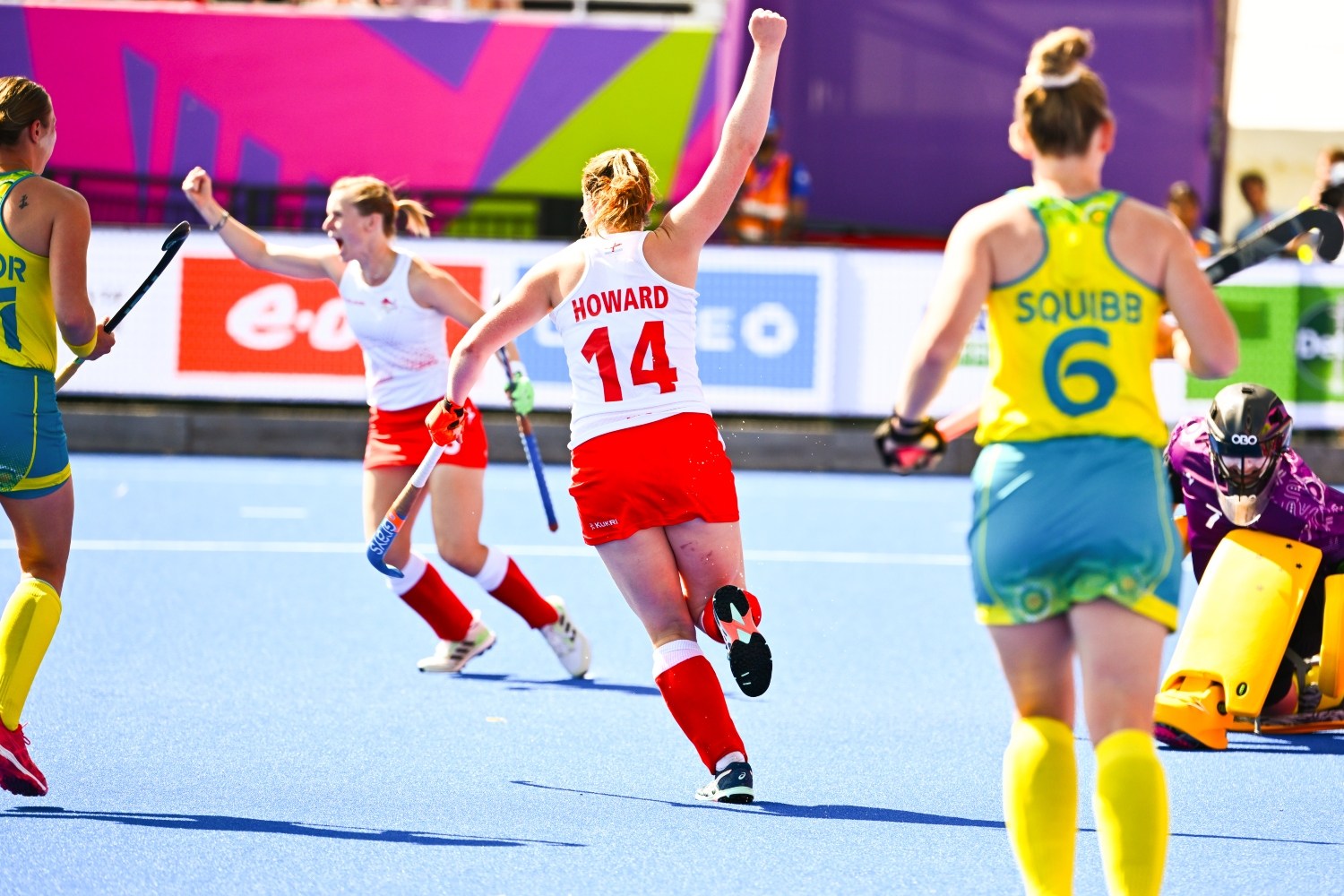 Creating a sustainable kit

The Commonwealth Games take place for two weeks every four years, with over 400 athletes representing Team England.
But the process is never-ending for Pullan, who is keen to ensure the kit has a legacy and can continue to be used years after the Games have finished by creating a desirable and sustainable product for all.
"We look at kit as holistically as possible," she said.
"Where does the product come from, how is it made, how is it packaged and how does it get here?
"In the last cycle, we looked at sustainable yarns and we reduced the packaging size, so the single use plastics were minimised.
"We want that product to be worn again, so the athlete panels are key in that.
"We want to know what they would wear in the gym or for a walk afterwards and I'm always really pleased to see athletes still wearing the kit now.
"It's about making it desirable, giving them enough but not too much and making the kit as green as it can be.
"There are a lot of teams all over the world who have the same challenges as us around kit.

"It can be quite difficult for small teams that don't have the resources, so for us to set the precedent with really in depth consultation and by asking the athletes what they need, we can share this learning across the industry.

"I'm excited to see where we go from here."