Black Country triathlete and double Commonwealth champion Jodie Stimpson can't wait for cheering home crowds at Birmingham 2022.
At just eight years old, Black Country-born Jodie Stimpson competed in, and won, her first triathlon race. In the years since then, she has won numerous titles, including multiple ITU World Triathlon Series and double gold at the Glasgow 2014 Commonwealth Games.
"My dad taught me to swim when I was four and he took me to my first triathlon when I was eight. I remember winning and running straight into my dad's arms. He was so proud of me. And I've loved it ever since.
"I used to train at Langley swimming pool in Oldbury, and at first, it was just me, my uncle and my two cousins in the triathlon club. We'd do the swim session first, then do a run around the block where the swimming baths were. It started with just us, but it grew in popularity and now there's triathlon clubs all over the region."
Triathlon is made up of three endurance disciplines: an open water swim, a cycle ride, and finishing with a run.
"I'm always telling people to have a go as it's such a welcoming sport and there's so many positives that come with getting involved in triathlon.
"I'd say out of the three, running is my favourite. It's the simplicity – all you need is a pair of trainers and you can go and get lost on a long run and always feel accomplished at the end."
Amongst her years competing, Jodie's favourite memory and biggest achievement is winning double gold at the Glasgow 2014 Commonwealth Games, where she competed in both the individual Elite Women event and the Mixed Relay:
"I think Glasgow was so special not only because it was a Commonwealth Games, but all my family and friends got to come and watch. I'll never forget that moment of crossing the line and embracing my family. It was so special because they ride this rollercoaster of highs and lows with me, but they got to be there at the best race of my career. I wouldn't be where I am today without my family.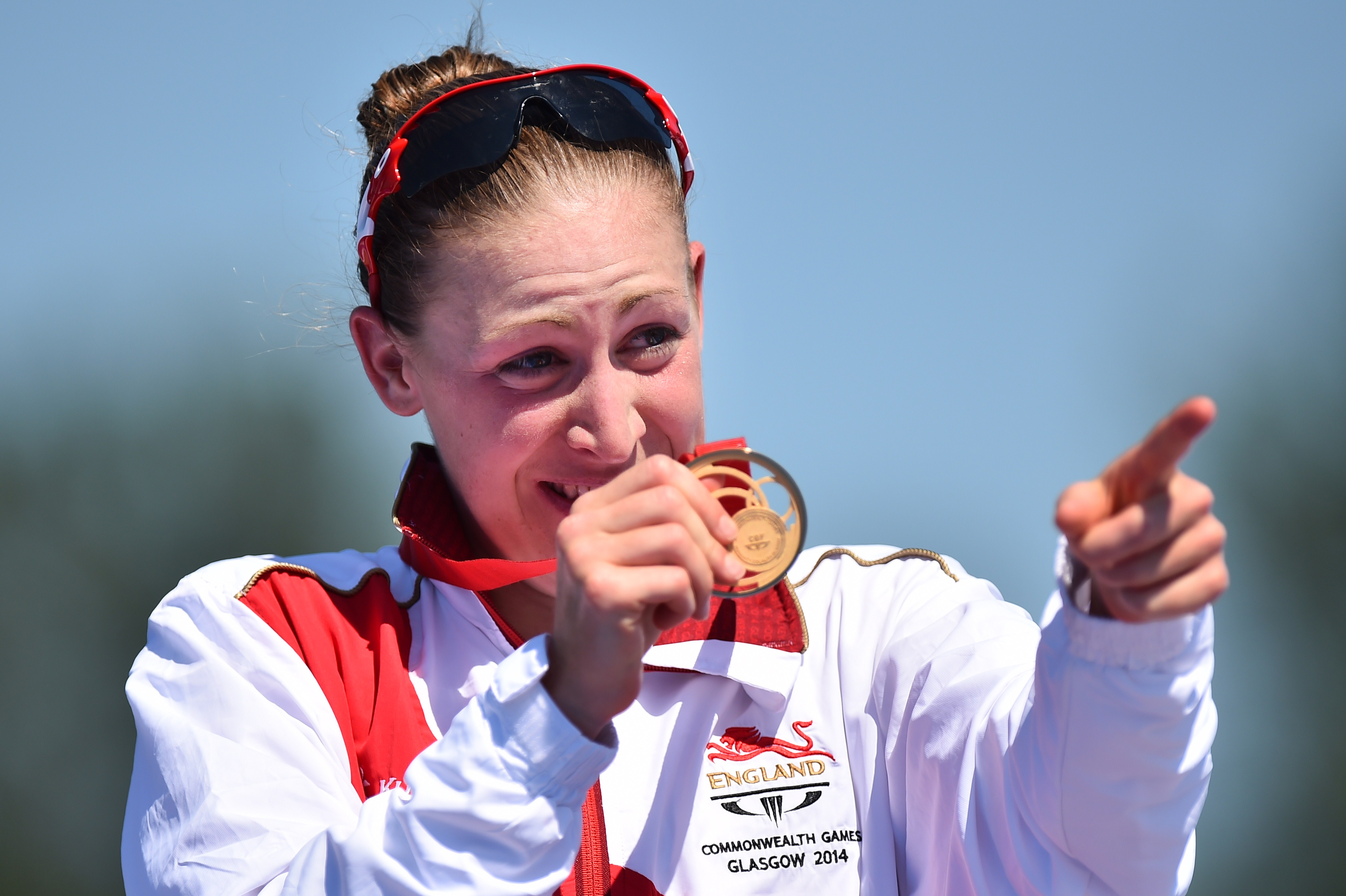 "It was also really special to be wearing a red and white kit to represent England. But the actual race… I've never experienced anything like it having so many people there. There just wasn't a gap in the crowds of people. When I was approaching the finish line, all the crowds started cheering so loudly that I thought I had to do a sprint finish when I didn't even need to! I crossed the line and the emotion of overwhelming joy and just seeing the crowds on their feet was epic. It was an epic day."
Jodie hopes that this electric atmosphere is even bigger and better when the Commonwealth Games comes to the region in 2022, with the triathlon taking place at Sutton Park:
"I think people from the West Midlands, well, we're not quiet folk, so I'm hoping we're even louder than the crowds in Glasgow. If we can better the atmosphere that was at Glasgow, then everyone will be in for a memorable day.
"What makes a good race is the support the race gets. That's what excites me, it's the people getting behind the Games.
"I'd encourage everyone to get involved, whether it be volunteering or just bringing your family down to watch the triathlon. You don't need to be a sports lover, but I guarantee you'll walk away being a sports lover."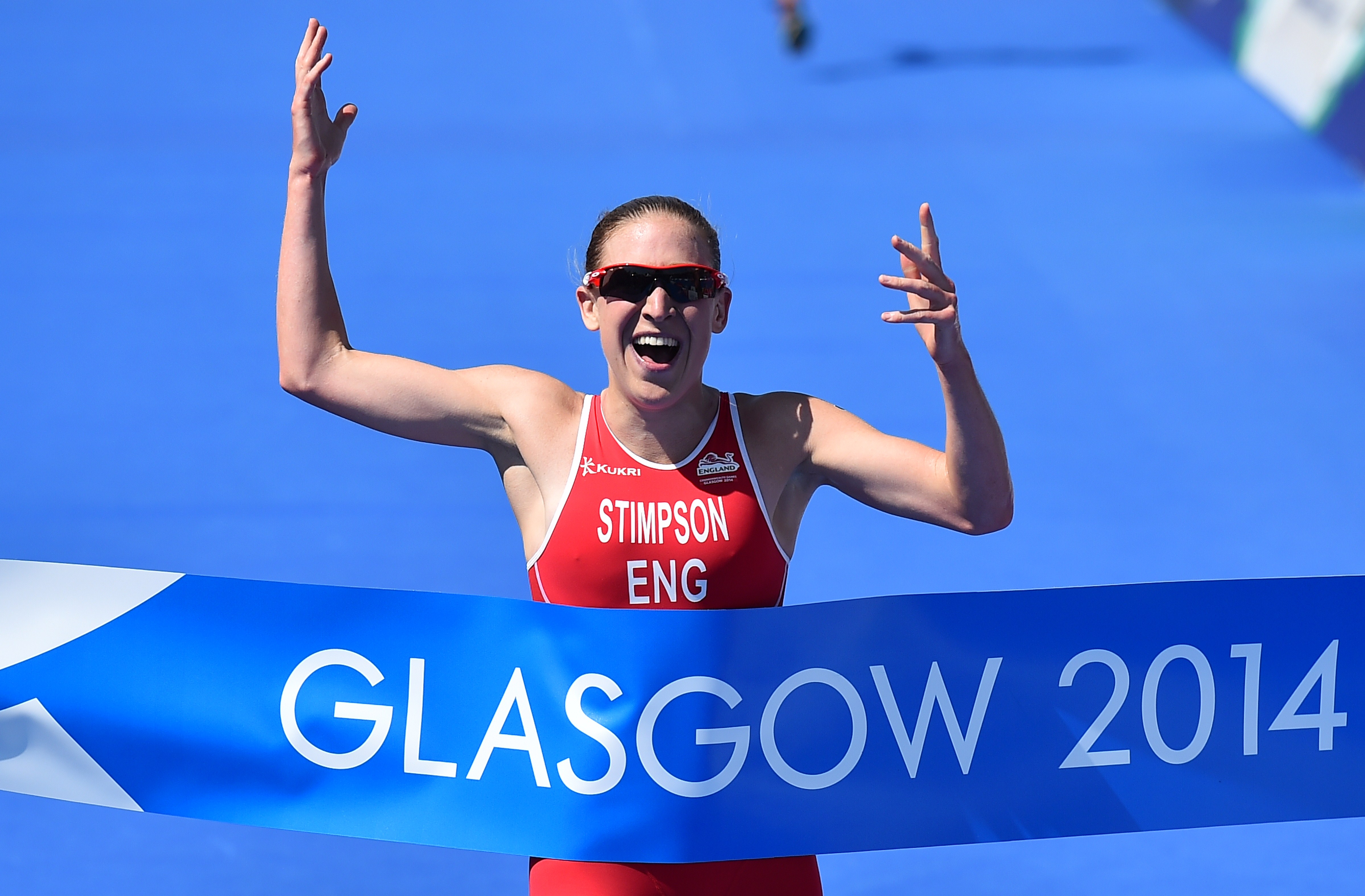 Having grown up in the Black Country, Jodie can't wait to have the eyes of the world on her home region next year:

"I'm a Black Country girl, born and bred. I'm very proud of where I've come from. For me, coming from the West Midlands means you're hard working and you're a grafter. You work for everything that you want. I'm very proud of that and I'm very proud to come from the West Midlands."
"I don't think I could be more excited for the Commonwealth Games to be coming to my home. Birmingham will just embrace it and it'll benefit so much from it."